Optimizely Product Information Management has an improved imports process, letting you import products or assign assets more easily. Use the Imports page to choose your file and automatically import it into the PIM when importing data from a source with a consistent format, rather than using an import wizard with multiple steps.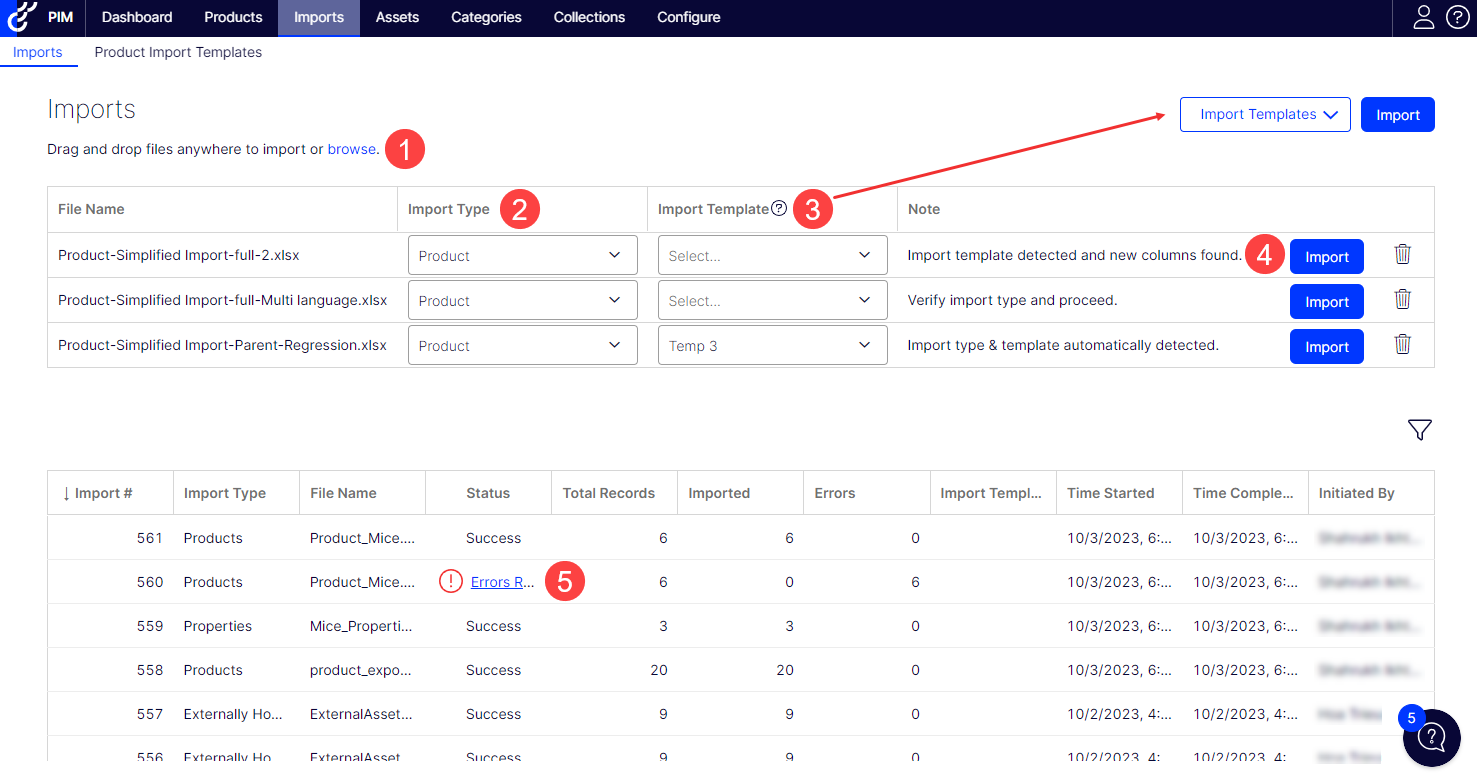 Drag and drop your files onto the page, or click Browse to upload your file.
The Imports page automatically detects the type of import, based on the columns in the file.
If the selected file matches an existing template, the system auto-detects it. If not, you can save the mappings and options for the import as a Product Import Template during the import process and reuse it for future imports. You can also click Import Templates to download or manage import templates.
Click Import to being the process when ready. You can also click the Delete icon to delete the file.
Verify the results of the import in the import log table. If the import encountered errors, you can click to download the file and see what needs to be updated.
Setup
If you want to allow the Imports page to automatically import files when they match a template, you must enable the setting.
Go to Configure > Settings.
Toggle Enable auto-initialization of imports for recognized files to On.
Click Save.
Import types
Use the Imports page to upload or update data.