The Activity Log allows you to see when specific processes start and finish, including file imports, campaigns, and integration syncs. If something has not worked as expected, this is an excellent place to check for errors.
Review the Activity Log
Use the following steps to access and review the log's information:
Go to Account Settings > Activity Log.
Use the search bar to locate an activity by name or the Category, Activity and Status dropdown menus to refine the log's results.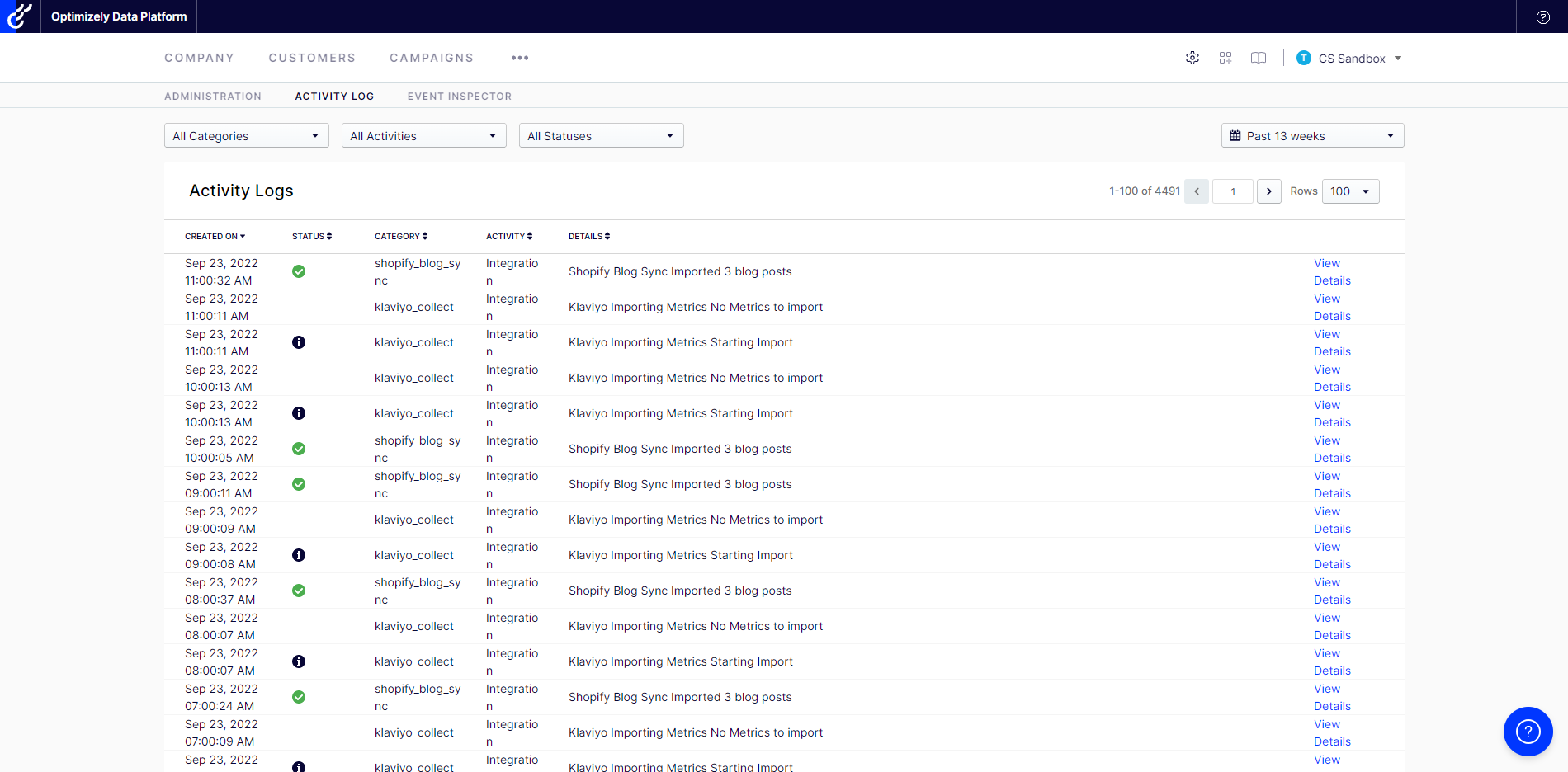 Category filters
The category filters allow you to segment activities to get insight into a product area or tool.
Campaigns – The progress of a campaign and its touchpoints.
Integration Syncs – The flow of information between Optimizely Data Platform (ODP) and your other tools.
File Imports – The progress of an import of customer information.
Activity filters
The activity filters are typically processed ending in ING. They provide context based on the broader category of the activity being undertaken. For example, activities tied to one of your integrations might fit a Syncing filter, while activities tied to an import would fit a Processing filter.
Status filters
A status accompanies each activity in the log.
Info – Provides additional context for an activity that is still in progress, usually for steps in-between the initial execution and eventual success or failure of an activity.
Error – Provides help to resolve the issue.
Success – Shows if the activity was successful.