Note:
You must have Optimizely Journey Orchestration (OJO) to send campaigns through the following channels: email, web push, app push, SMS, MMS. For questions about OJO, reach out to your Customer Success Manager or
support@optimizely.com
.
Overview
You can apply enrollment rules to campaigns to further refine the campaign's audience. If the campaign is a series of touchpoints, Optimizely Data Platform (ODP) reapplies enrollment rules after every touchpoint based on the current status of the enrollment rule. For example, if you use a list as an enrollment rule, ODP checks the list membership before sending each touchpoint.
Segment-targeted rules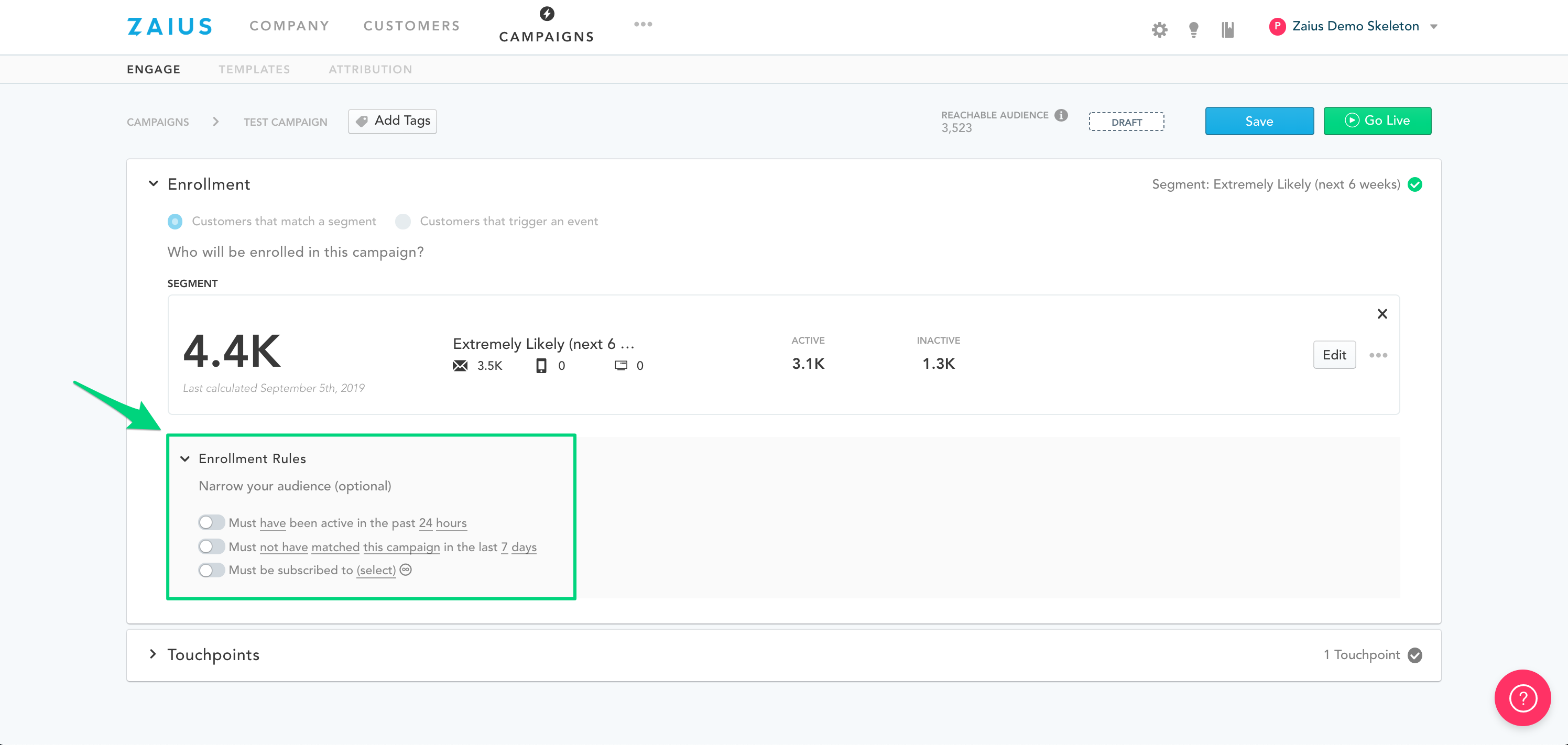 Activity – Allows inclusion if a customer has/has not had activity in a defined timeframe, such as sending a browse abandonment campaign to customers who have not been active in the last hour.
Campaigns – Allows inclusion if a customer has/has not received campaign(s) in the defined timeframe, such as sending a promo email to customers who have not heard from you in the last week.
Lists – Limits the campaign to customers on a specific list, such as sending a product announcement to customers who are signed up for your Product News list.
Event-triggered rules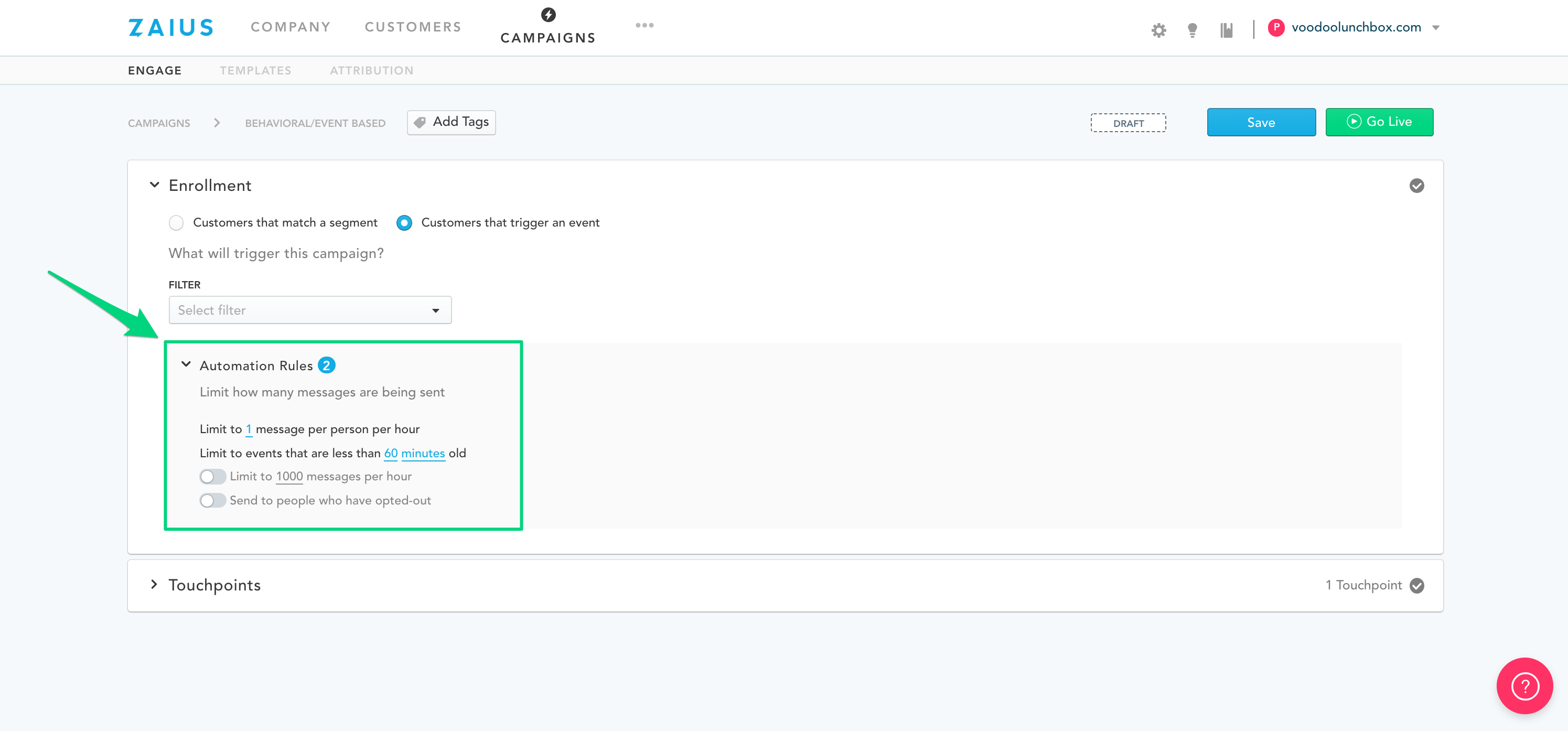 Frequency – Limits how often the customer can qualify for the campaign within an hour, such as sending only one welcome email if a customer subscribes twice in succession.
Latency – Allows a campaign to be suppressed if the trigger event is delayed, such as not sending a confirmation email for events older than one hour.
Volume – Allows for the pacing of the campaign based on the total number of messages sent in an hour, such as sending only 1000 messages per hour for a promo to avoid overwhelming your website.
Reachability – Allows for an override of reachability for key communication to those who have been historically unreachable, such as always sending an order confirmation.