Overview
The Optimizely Data Platform (ODP) integration with Tealium allows live website information collected by Tealium to sync with ODP. This sharing of data provides an opportunity to understand and leverage the events or entities that are important to your business in both platforms.
Configuration
Go to Account Settings > Integrations > Tealium.
Copy the Tracker ID located on the card.
Go to Tealium's Tag Marketplace and add the ODP tag to your profile. More information from Tealium concerning this integration is available here.
Paste the ODP Tracker ID into the Tracker ID field in Tealium.
Configure your load rules to fire the ODP tag on all pages.
Configure your data mapping rules to send all mapped data elements.
Finish the set up in Tealium.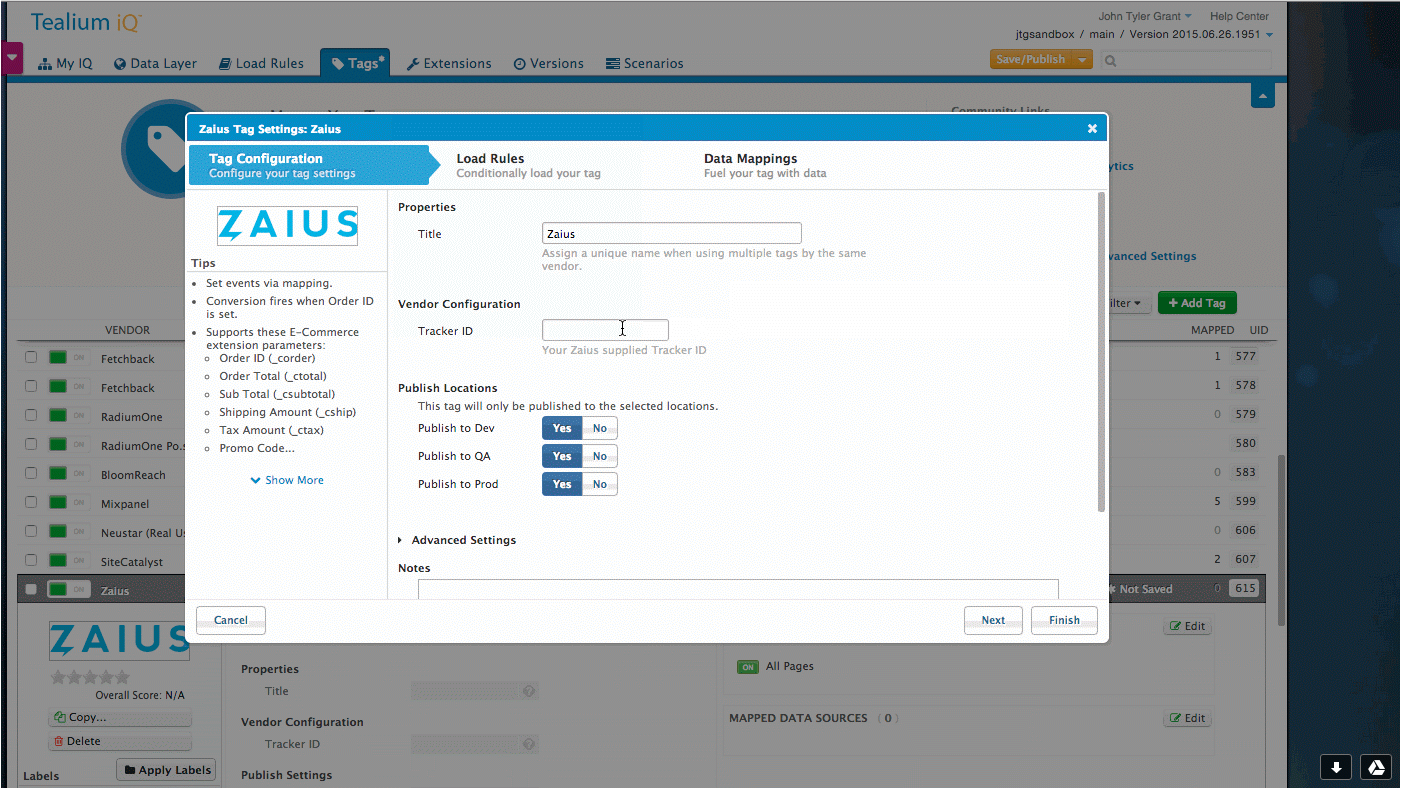 Recommended mapping rules
On all page loads – Send tracker id, email, and customer ID.
On all customer events – Send all standard mappings (such as email, first name, last name, and address).
On all eCommerce events (if applicable) – Send mapped customer details, product details, and order details.