Open in new tab

Overview
Instead of showing the same product multiple times, expose your customers to more products.
Remove duplicates automatically
Enable duplicates to be removed automatically by navigating to Container > Details > Remove Duplicate Products.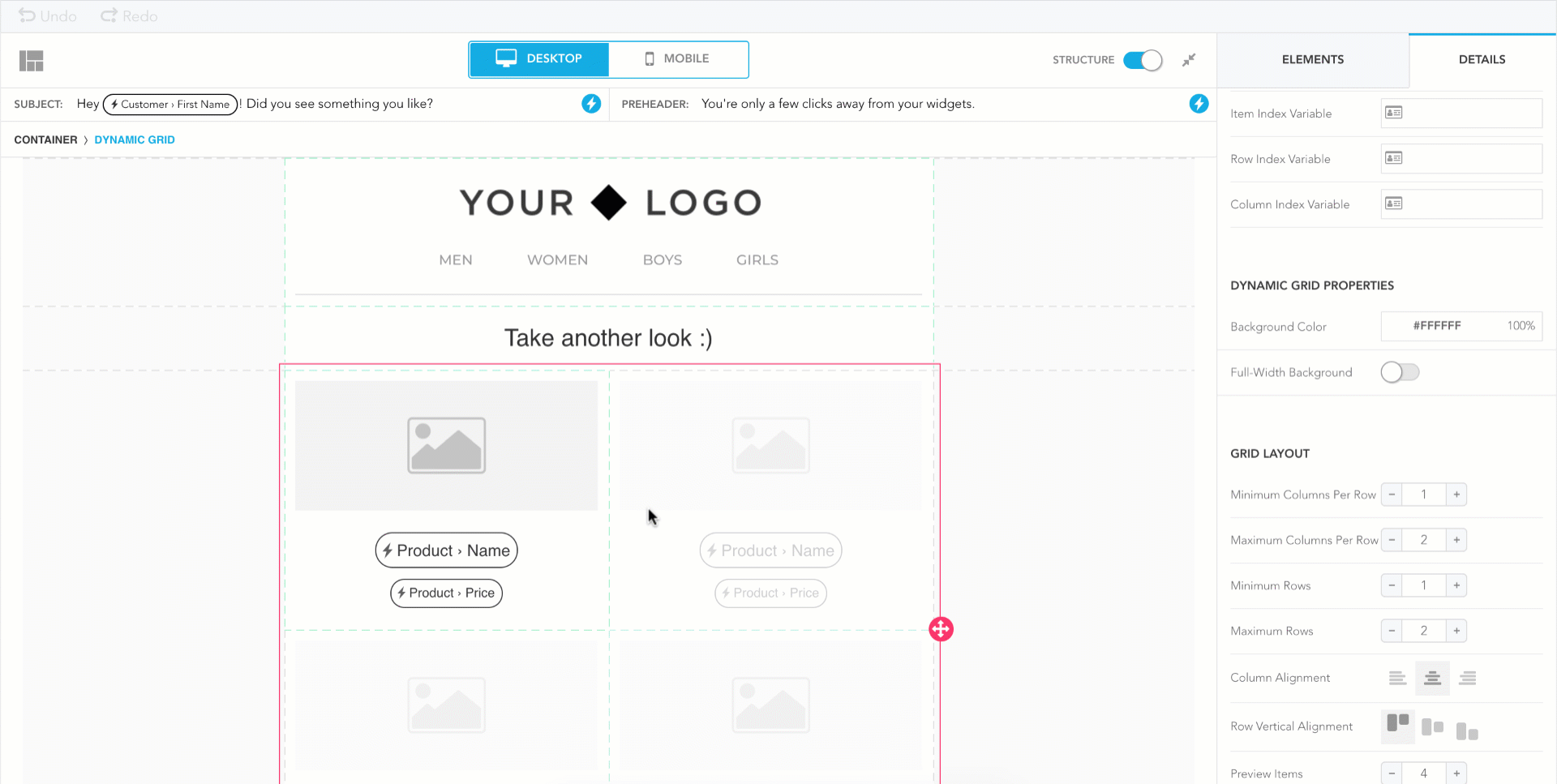 How removal works
Products will appear only once within all dynamic grids used in the content. If multiple products share a parent_product_id, only the first product will appear within the content.
For example, a template has a grid for cart abandoned products and a second grid for recommended products. If Product A qualifies for both grids, it appears only in the first grid, the cart abandonment grid. If Product B shares the same parent_product_id as Product A, then Product B would not appear in either grid.