A UTM parameter is a snippet of code added to the end of a URL to track the performance of campaigns and content. You can use five variants of URL parameters: source, medium, campaign name, term and content type. The dimensions you decide to track appear in your analytics reports and give you more insight into your marketing performance.
Optimizely Data Platform (ODP) sets those parameters by default when used to create and send campaign content, which can create conflicts if you are using ODP and SendGrid to send campaigns independent of one another. You can attach UTM parameters when emailing directly through SendGrid.
Enable the override
If you are observing unexpected or duplicate UTM parameters in your ODP content, check that the default UTM override is active.
Go to Campaigns.
Locate and select the campaign that includes your email(s).
Select the Edit icon on the email touchpoint you wish to override.
Check the Force override of SendGrid UTM parameters option.
Click Save.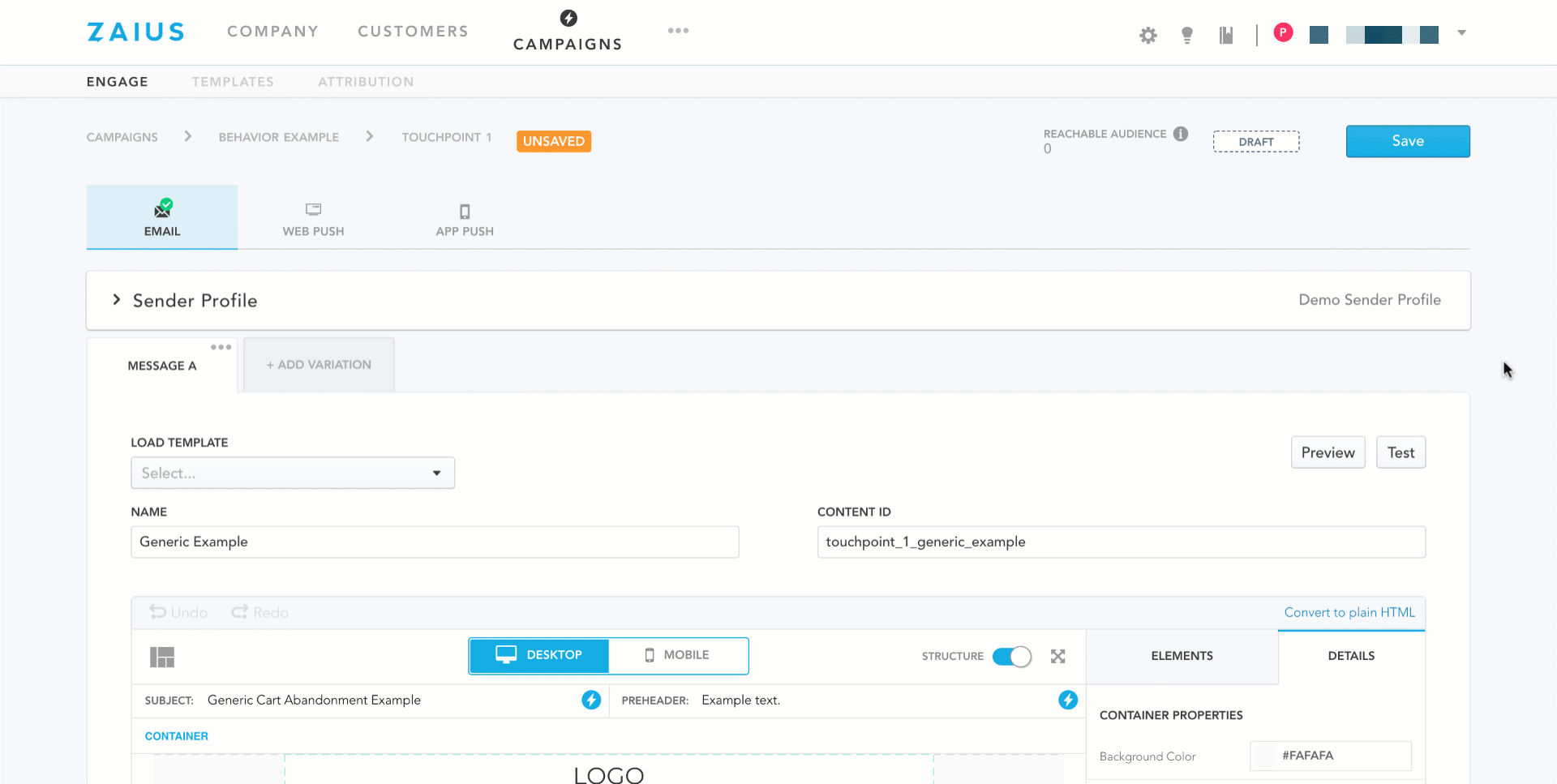 Leave this checkbox unselected to allow SendGrid to always set UTM parameters. This action may result in the inclusion of multiple utm_campaign, utm_content, utm_medium, and utm_source parameters. The addition of duplicate parameters can complicate your analytics, depending on which tools you use. For example, ODP always takes the
first
UTM parameters it sees, while Google Analytics takes the
last
UTM parameters it sees.