If you had access to campaigns prior to April 2023, Optimizely updated the tab name from Campaigns to Activation. All functionality remains the same.
When your shoppers opt-in for SMS communications from your brand, send a confirmation message that sets expectations for how often you will contact them, informs them about messaging rates, and provides opt-out instructions.
Create a filter for new SMS opt-ins
Step 1: Create a new filter
Click the three-dot icon next to Activation.
Select Filters > Create New Filter.
Step 2: Configure filter
Name your filter SMS Opt-in.
Check Account for Visibility.
Select Events for Feed.
Set up your filter definition as follows:

Event Action = opt-in
Event Type = consent
Event Phone is not empty

Save your filter.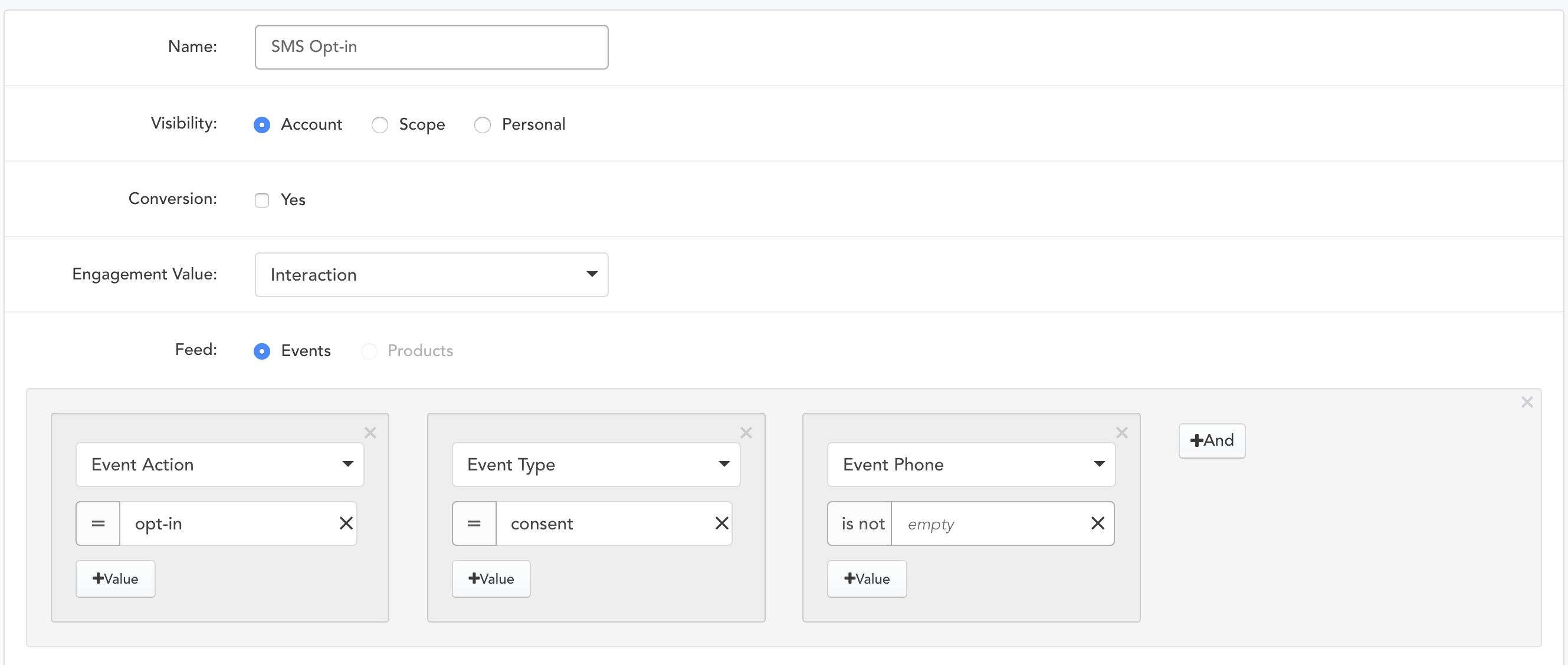 Create confirmation message
Create a new behavioral campaign that sends your confirmation message every time a shopper opts-in for SMS.
Step 1: Set up a new campaign
Create a new behavioral campaign.
Click Create From Scratch.
Under Enrollment, select Customers that trigger an event.
Select your newly created SMS Opt-in filter.

Step 2: Create your SMS
Add SMS as your first touchpoint.
Compose your SMS. Be sure to include:

Your brand name, so your shopper can quickly identify you.
Confirmation that your shopper is now opted-in. You can also include how frequently you plan to send text messages.
Your statement about messaging rates.
Opt-out instructions for the user.

Step 3: Preview
Click Preview to see what your SMS would look like to your target segment.
Click on the preview screen to display the full message in the phone's messaging app.