Use lists to organize your customers and make targeted communication easier.
If you want to import the historical email engagement information of your customers (such as previous sends, opens and clicks), please check out
this article
instead.
Create a list
Follow these steps to create a customer list:
Navigate to Customers > Lists > New List > Untitled List.
Set a name, then click Save.
Add customers to the list via an import, manually or a web modal form.
Import customers to a list
You can upload a CSV file to add customers in bulk. Simply drag and drop a CSV file onto the Drag & Drop area or select browse to locate the file elsewhere. Follow the file formatting guidelines outlined below to ensure the information is imported correctly.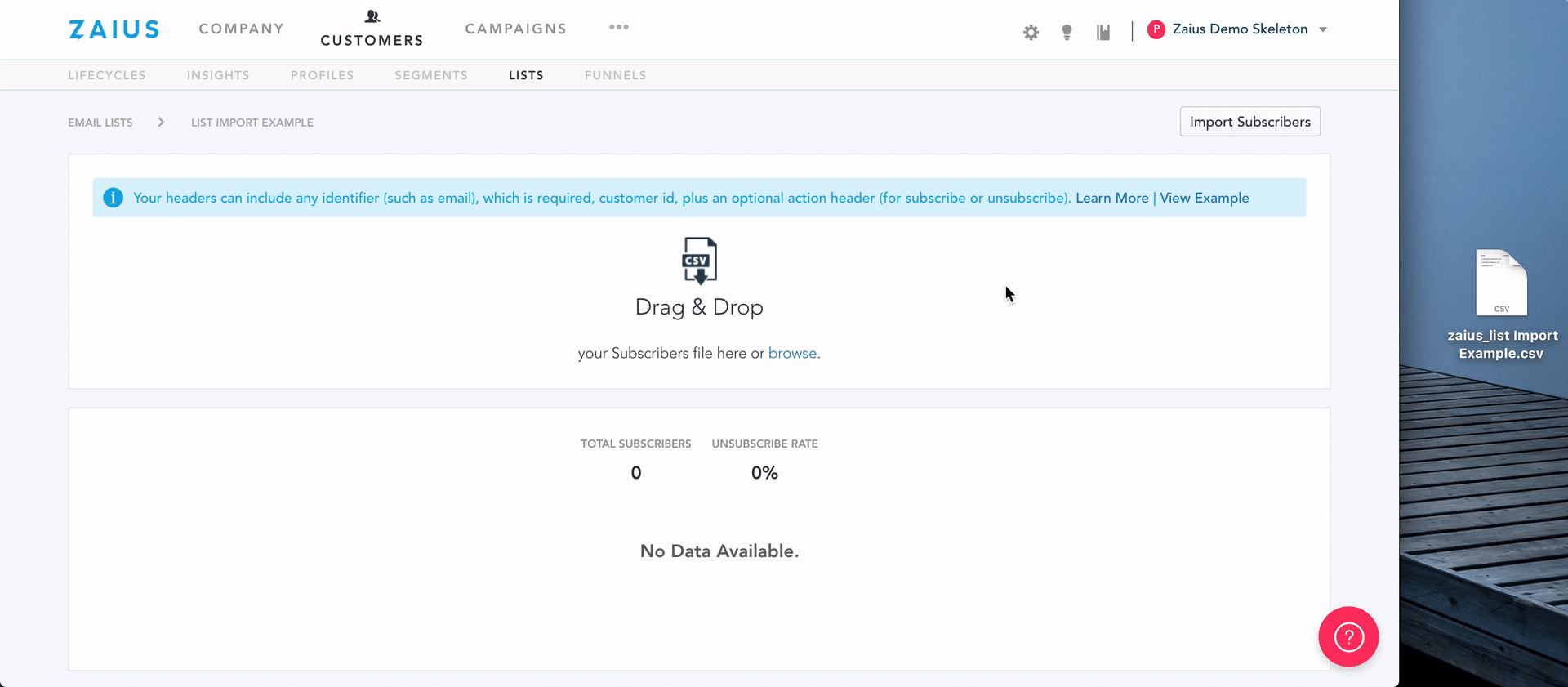 Format your data correctly
Begin the file name with zaius_list (such as zaius_list_newcustomers.csv), and use the CSV UTF-8 format with a header row of field names. You must use an identifier field, such as email, to import a list. We recommend also including an action field, such as subscribe or unsubscribe. If you omit the action field, the system automatically provides a subscribe value. You may also import a customer_id field.
Only some accounts have the optional
customer_id
field. If
your account
does not have this field, then do not include it in your import file. Additionally, if an email value is available,
do not use
the optional
customer_id
field. Only use the
customer_id
value when an email is not available.
A list import does not support updating customer data. To update the customer record with new or changed attributes, reference this article. You may be required to use two separate imports to add to a list and change the customer profile.

Manually add customers to a list
Follow these steps to manually add customers after creating a list via its subscription form:
Navigate to Customers > Lists.
Create a new list or locate the desired existing list and view it by clicking its name.
Scroll down and locate Manually add a customer to this list.
Input the customer's information and select Subscribe

.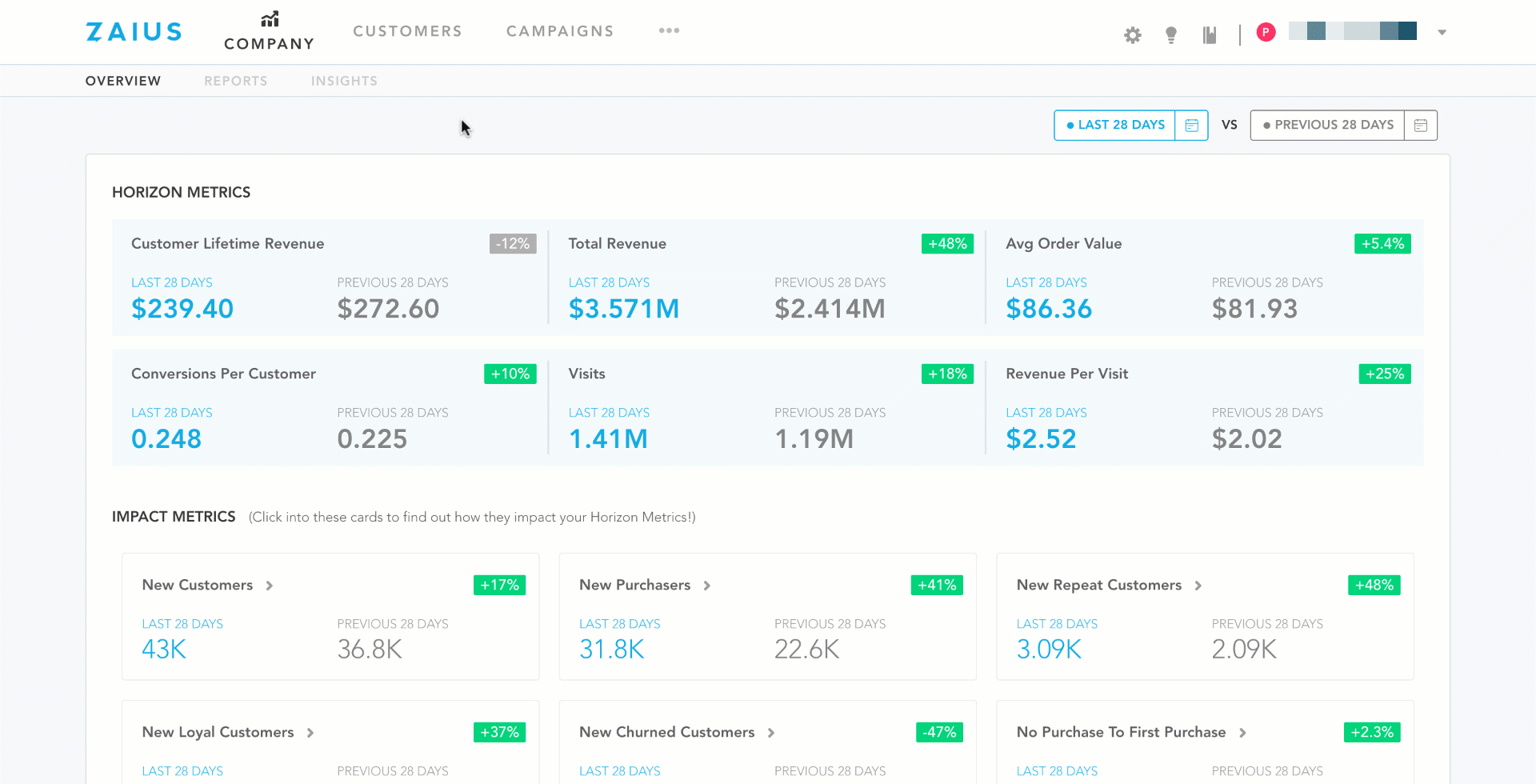 Add customers to a list via a form
Use a web modal form to collect email addresses and add those customers to a list(s). You can use the default Email Modal Collection campaign or specify a list subscription in any form that contains the email field.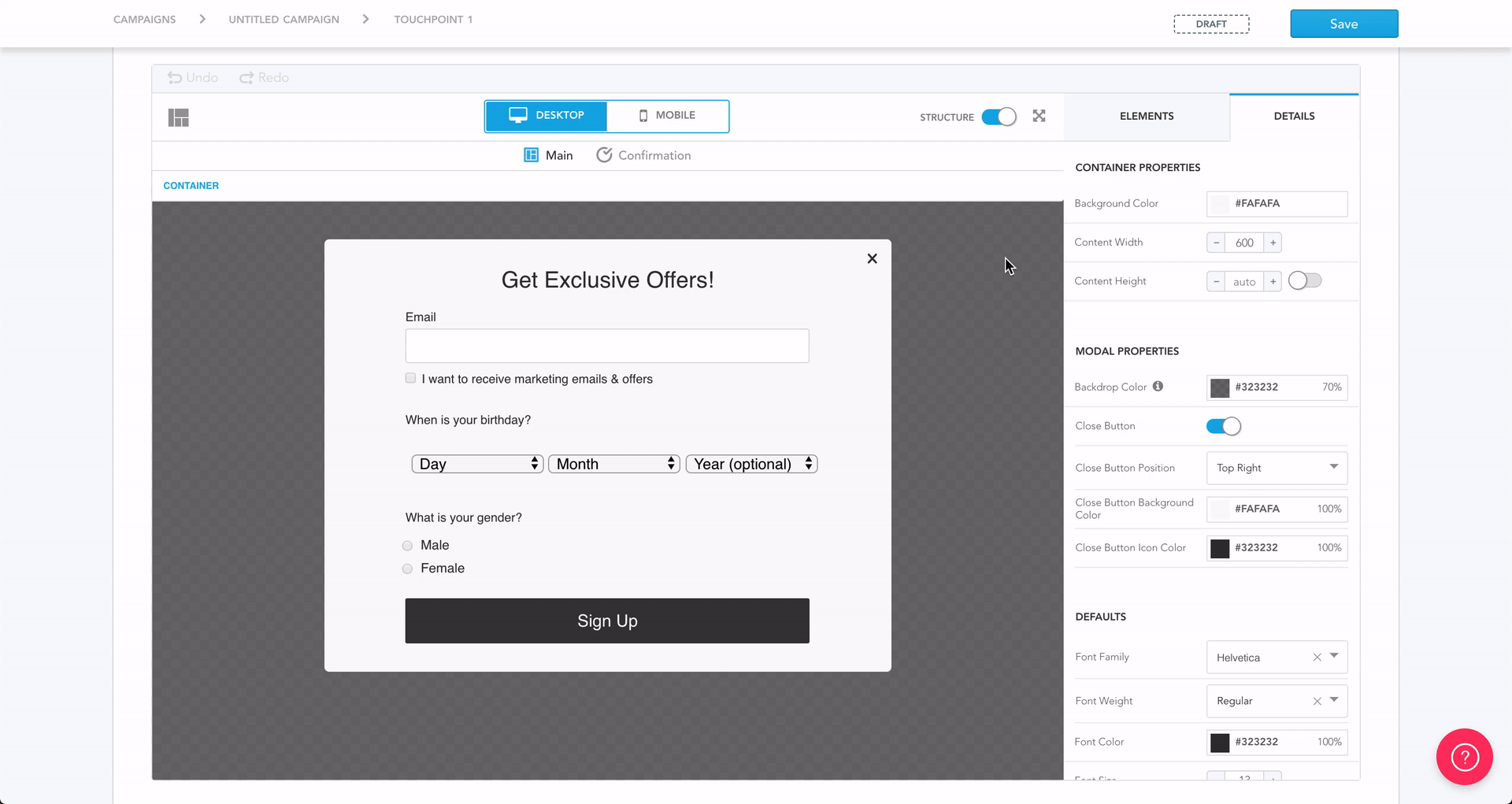 Export a customer list
Follow these steps to export a list:
Navigate to Customers > Lists.
Locate the desired list and view it by clicking its name.
Scroll down and locate the section labeled with the list's name.
Select Export.
Select the information you wish to include in the export via the prompt.
Select Export to confirm your selection and download the file.

Using a list in a campaign
To contact all members of a list, select it as a segment for a campaign via the Are in a segment or a list filter.

To contact members of a list from a specific segment, select the list after enabling the Must be subscribed to enrollment rule.