A Welcome Series engages customers that are high in the purchase funnel. It is an event-triggered campaign that goes out after a subscribe event.
Example
When someone has shown enough interest and intent to provide their personal information, you should continue the conversation and set the expectations of the quality of future communications.
Here are some questions that you may want to consider when creating this campaign:
How do you want to introduce your brand or your story to these customers?
Is simply saying "Thank you" and getting the customer into standard promotional emails enough?
Do you want to offer any "Thank you" incentive, such as a discount in your welcome series?
Configure the campaign
If you are using one of our out-of-the-box e-commerce integrations, you can generate a welcome series and its associated content with a recipe. If you are not, then you must create the welcome series from scratch.
Use a recipe
Go to Campaigns > Create New Campaign > Behavioral.
Select Welcome Series if integrated with a compatible third-party app.
Configure the campaign's Enrollment settings and touchpoints.

You must customize the touchpoints,

including design, content, and sender profile.
Save the changes and Go Live when ready.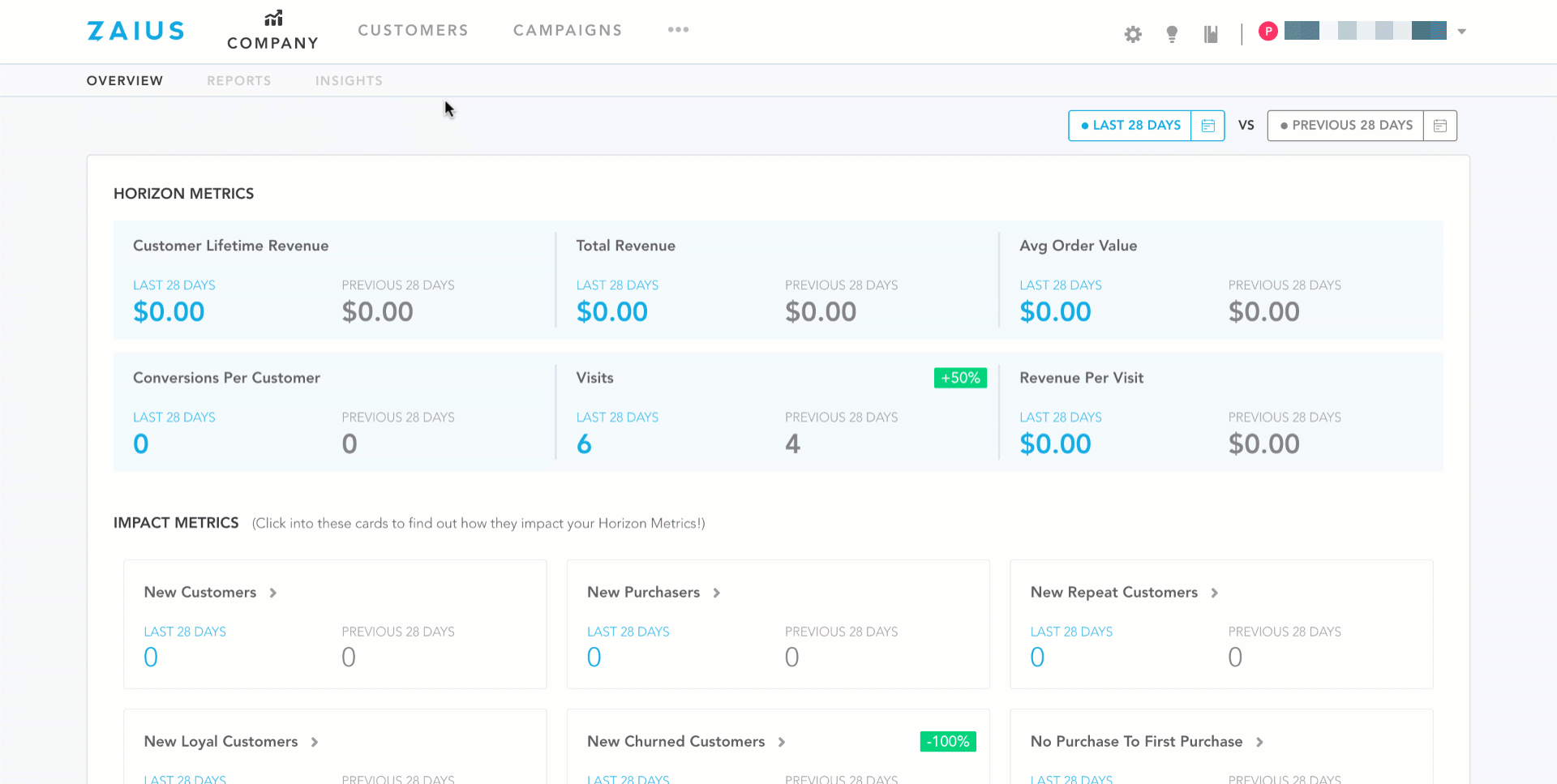 Create from scratch
You need to create a welcome series filter before creating the campaign.
Click the three-dot icon next to Campaigns.
Select Filters > Create New Filter.
Provide a name for the filter.
Add the desired event-based rules. You can view the default filter used by the ODP recipe below.
Click Save.
Use the following steps to create the welcome series after you have created the filter:
Go to Campaigns > Create New Campaign > Behavioral.
Under Enrollment, select Customers that trigger an event.
Select the previously created filter. You can view an example based on the default recipe below.
Refine your enrollment criteria a bit further by using the Enrollment Rules to prevent multiple messages from being sent in quick succession. We recommend the following settings:
Click the existing touchpoint to create the campaign's content. Include your brand's header and footer. If you are looking for some inspiration, you can view great examples here

.

Click Save.
You can create a series of messages that foster the new relationship with the customer, such as other communication channels (like social media) and ways to contact you if they have questions.
Preview and test the campaign to ensure it meets your expectations.
Go Live when the campaign is customer ready.
Preview and test the campaign
The preview function allows you to review the touchpoint on-screen, while the test function allows you to send a test through the touchpoint channel. Both options are available within the editor.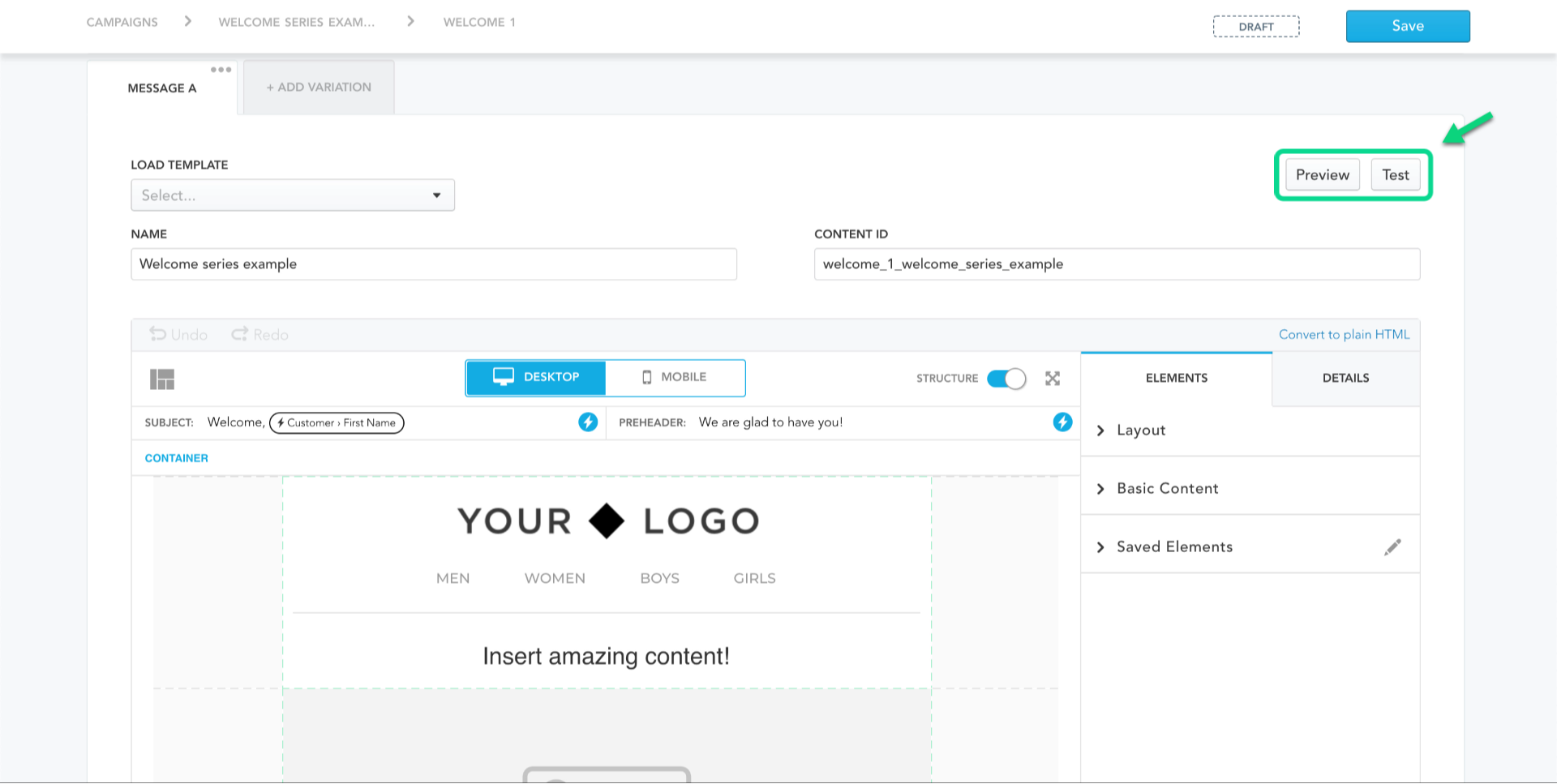 Go Live
Select the campaign's name from the breadcrumb menu.
Click Save to ensure all touchpoints are up-to-date.
Click Go Live.