Welcome to the help guide for Optimizely Experimentation's Stats Engine.
Statistics are at the heart of everything Optimizely does. Once you learn how our Stats Engine processes your customer data, you can start getting meaningful results from your experiments, turning those results into action, and building an effective culture of experimentation in your company.
Stats Engine basics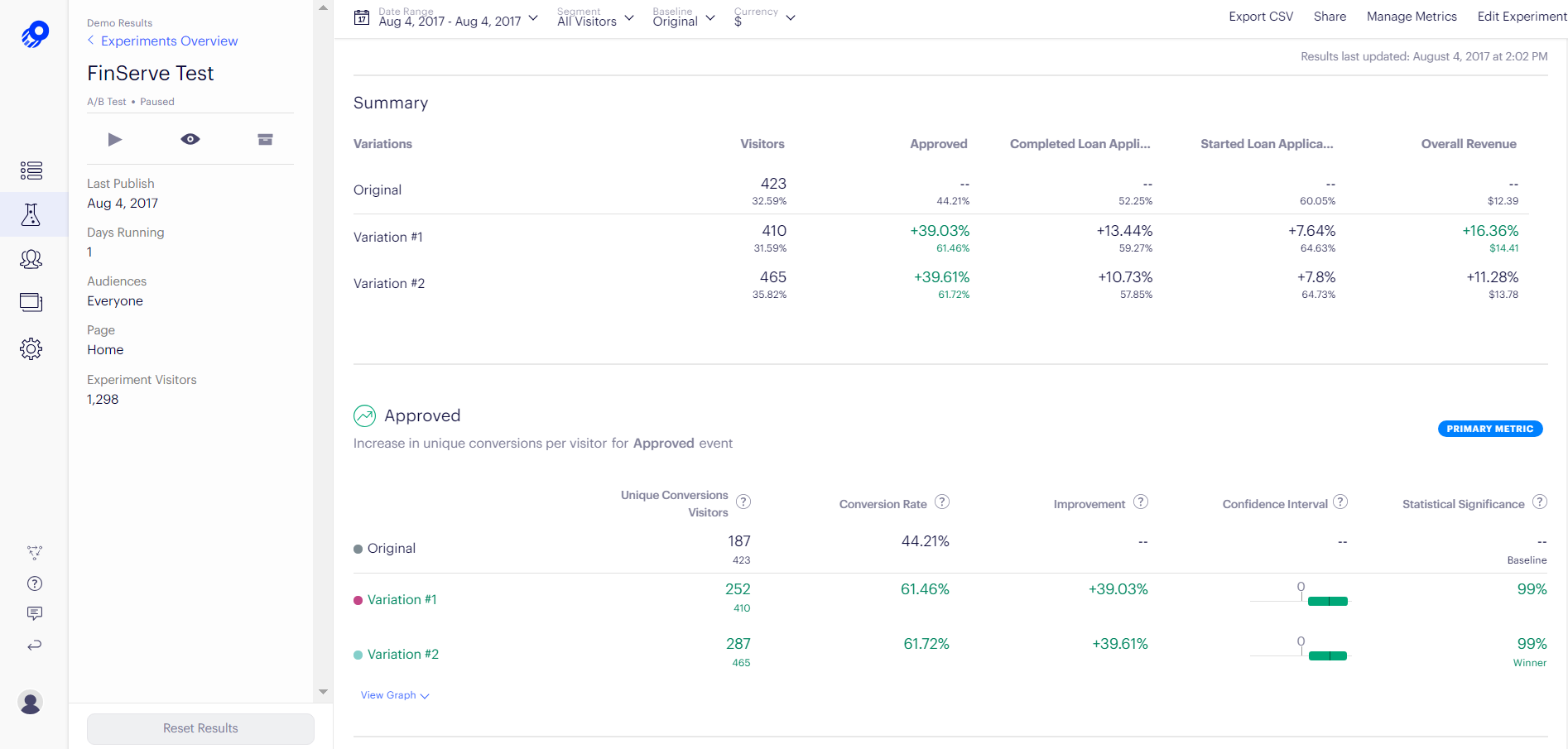 Compare and contrast
FAQs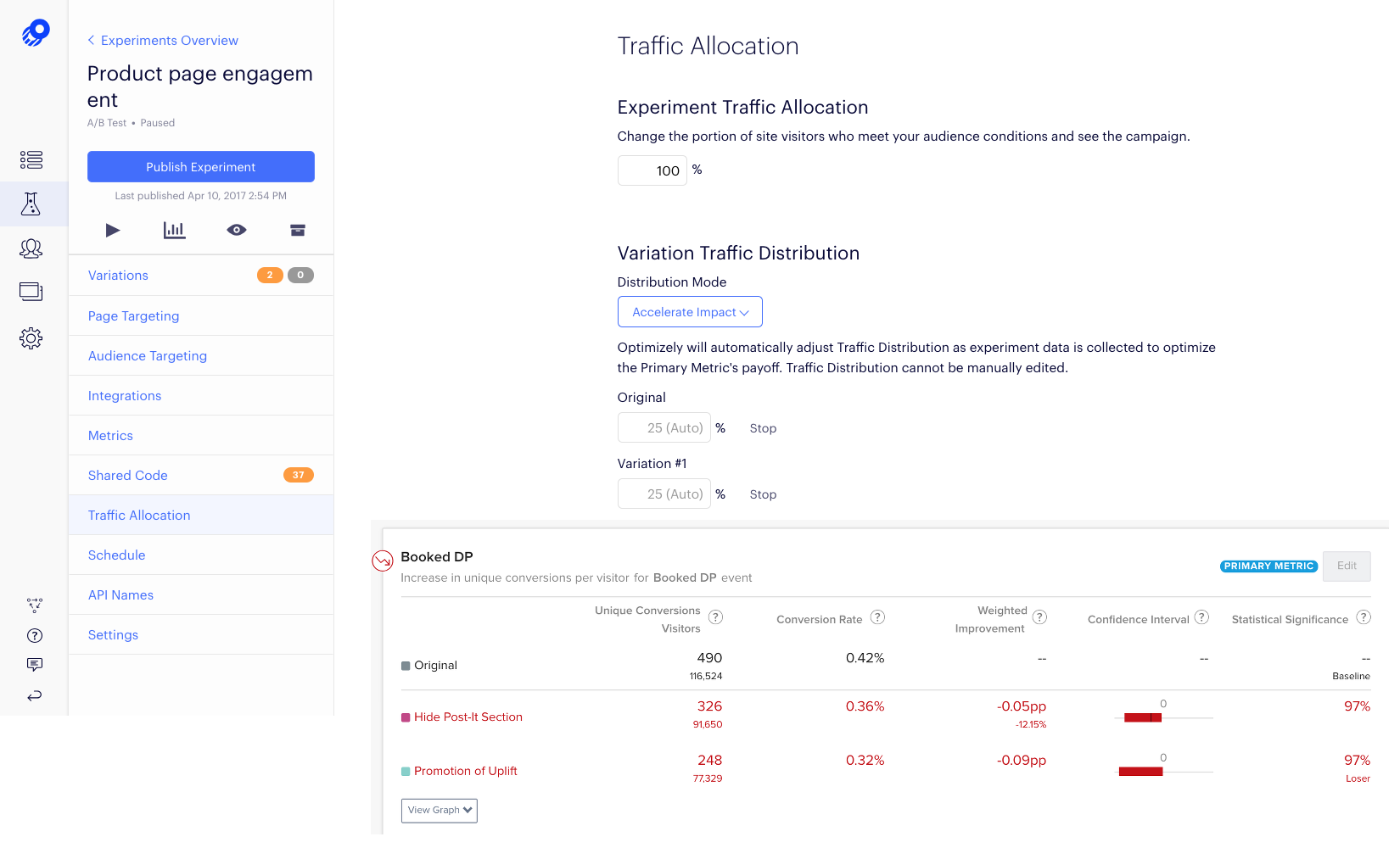 Want to learn more?
Enroll in a self-paced course in our Academy about Optimization Statistics.