Optimizely Feature Experimentation
Optimizely Full Stack (Legacy)
Optimizely Web Experimentation
Optimizely Performance Edge
List attributes target visitors based on their membership in an audience you already defined somewhere outside of Optimizely Web Experimentation. With this feature, you import a custom list of users and then create audience conditions based on those lists.
The benefits of list attributes are as follows:
Data upload methods – In-browser, REST API, Amazon S3
List size limit – Unlimited (when uploading via Amazon S3)
Ingest speed (time between data upload and availability of data for targeting) – Up to 1 hour, and typically much faster
Management interface – Optimizely Web Experimentation
Audience builder
Go to Audiences > Saved and select an audience or create a new one. The audience builder is where you go to create Optimizely Web Experimentation audiences. Go to External Attributes > List Attributes and drag the attribute you want into the Audience Builder.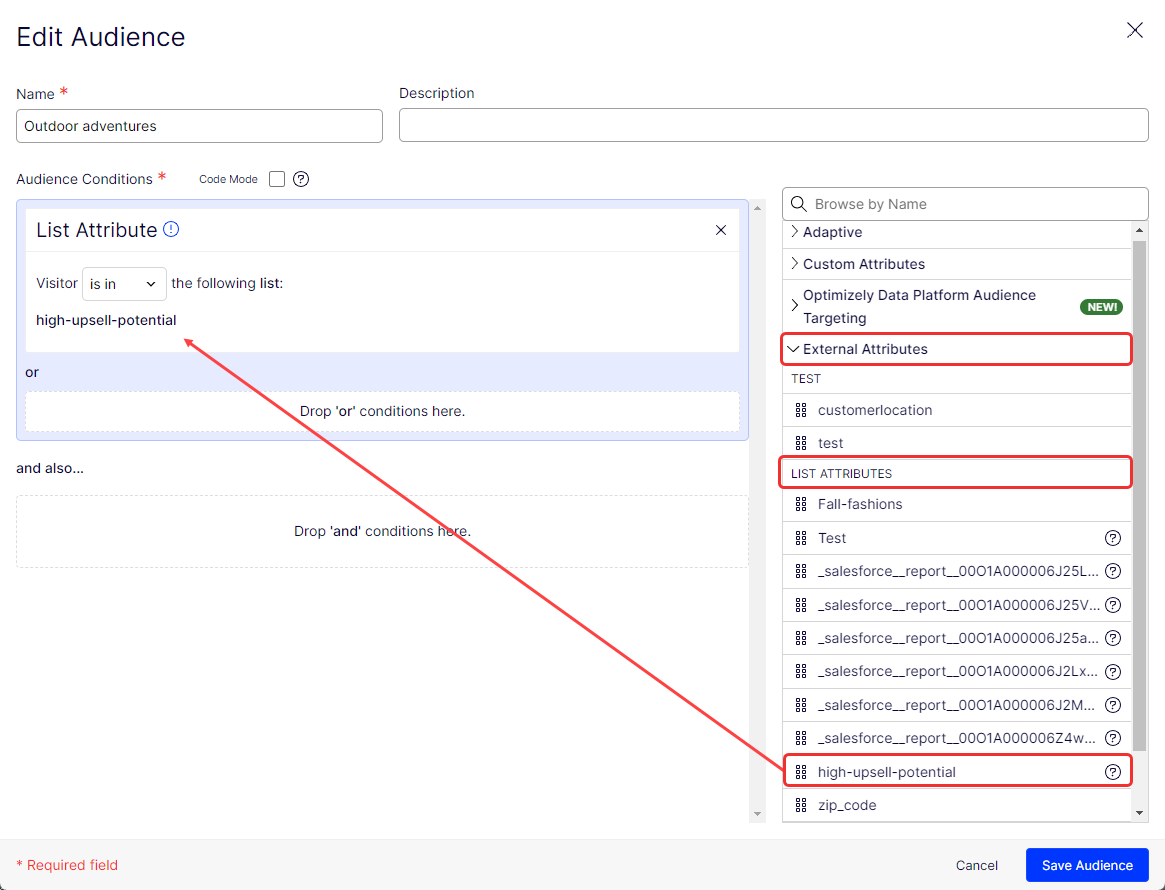 You can always search for a specific list using the Browse by Name search box above the conditions list.
Management interface
Go to Audiences > Attributes to view the management interface where you create, modify and archive lists in Optimizely Web Experimentation.