Home
Use the Home section to edit pages using a number of different widgets and customization options and control what appears on the navigation bar. You can expand the page tree by clicking the Expand icon. You can hide the page tree by clicking the Compress icon, as shown below.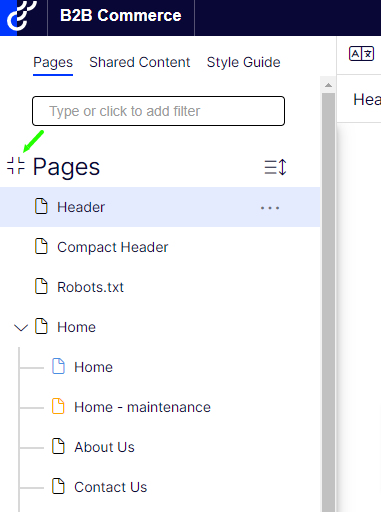 You can also reorder pages using the Reorder Tree icon and change their location in the page tree.
Reordering pages can affect the URL for the page. Configure redirects if you are relocating a published page.
Header
The Header exists on its own within the tree and contains configurable fixed header widgets. Additional content can be added by clicking the Add button (Plus Sign icon) and choosing widgets.

Footer
The Footer exists on its own within the tree where widgets can be moved into the various zones predefined within the FooterContainer widget. You can control the design of your footer by clicking the plus sign to add additional widgets.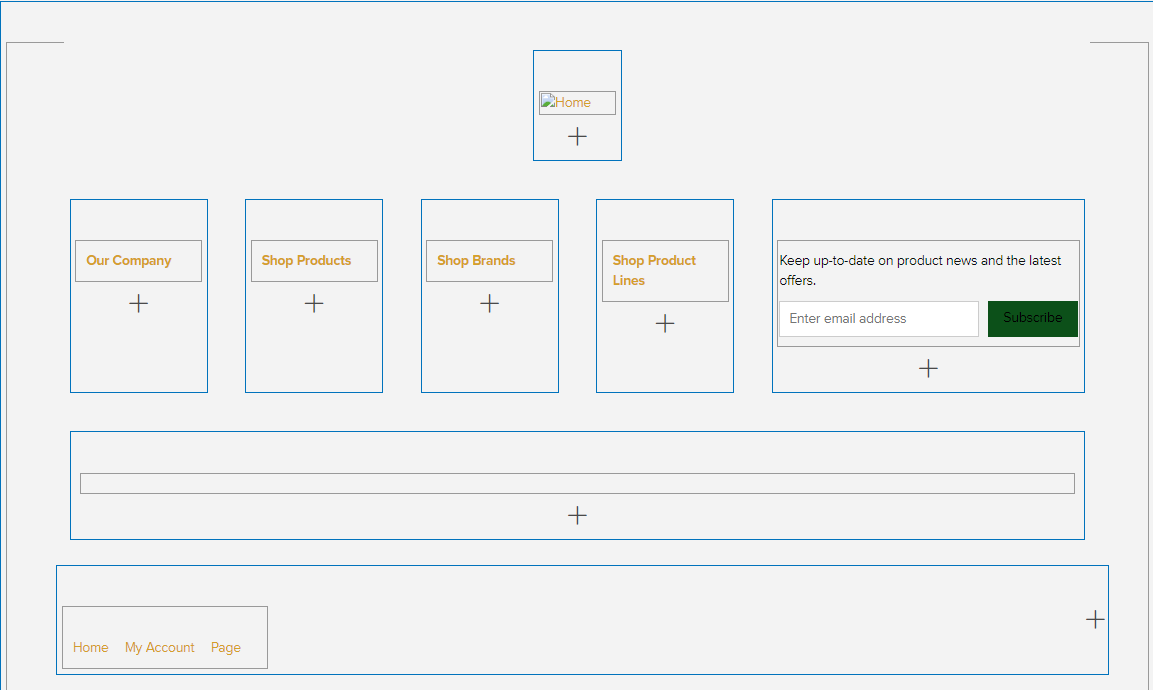 Predefined Content
Predefined Content are CMS pages that come standard with an Optimizely Configured Commerce implementation. Access Predefined Content pages under the Home section.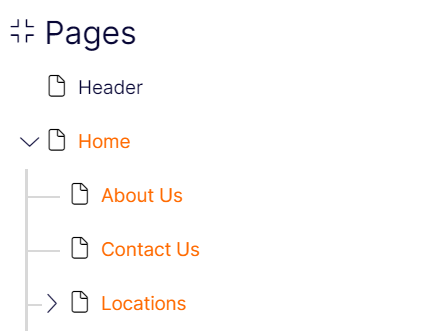 If the Edit function is selected, click the More icon and select Edit Page to edit the page's summary and metadata. Or, click the page title to edit the widgets on the page.