The Content Marketing Platform (CMP) dashboard displays performance views of your published content, efficiency views of your organization across tasks, and views of your organization's overall progress against content marketing goals. This data is collected from each CMP module (such as Analytics, Idea Lab, and Tasks) and displayed in charts and graphs.
The home page lets you toggle between the Dashboard and the My Work pages. My Work lets you monitor work streams and access tasks, work requests, campaigns, the library, and other modules of the platform.
Add and remove widgets from the dashboard
Click + Add Widgets to add a widget to your dashboard. Click X on a widget card to remove the widget from the display.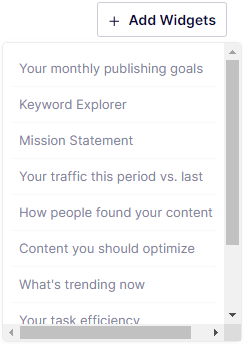 Widget: Your monthly publishing goals
You can set your overall monthly publishing goals or campaign goals, then monitor the progress through this widget.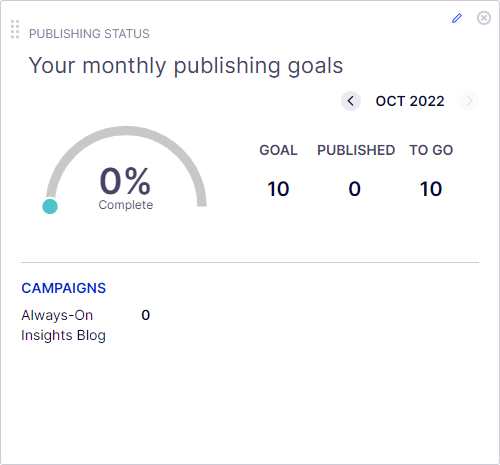 Click Edit (pencil icon) to enter or edit goals.
Monitor the status from this widget.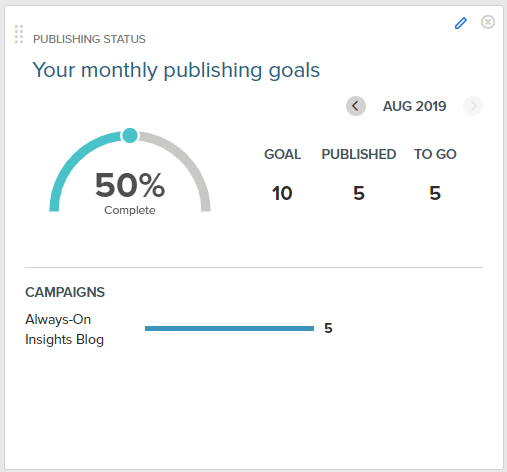 Widget: Explore topics that will drive traffic
The Explore Topics widget lets you research a topic and shows the saved keywords from the strategy settings so you can explore those keywords.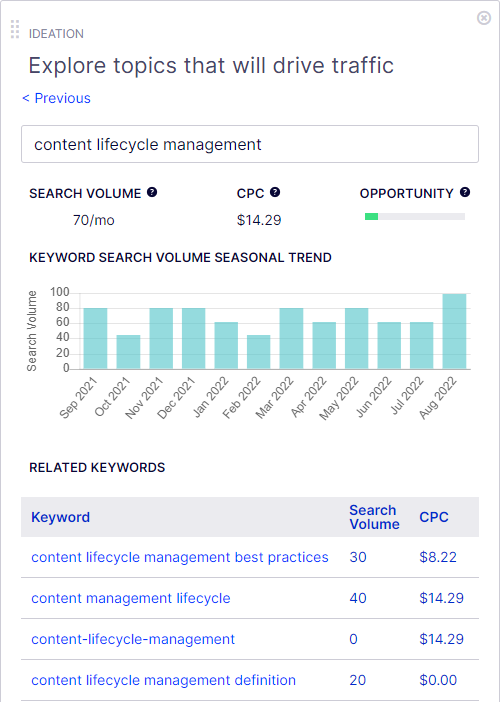 Widget: Mission statement
Add a mission statement. A good mission statement inspires and transforms business. It goes hand-in-hand with your company's philosophy and culture. Guide the users who collaborate with you to bring your vision to reality.

Widget: Your traffic this period vs. last
The Traffic This Period vs. Last widget displays periods of 1, 3, or 12 months of how traffic grows over time.
Widget: How people found your content
The How People Found Your Content widget analyzes which channels bring the most engaged users for 1, 3, or 12 months and displays which channels brought the most traffic.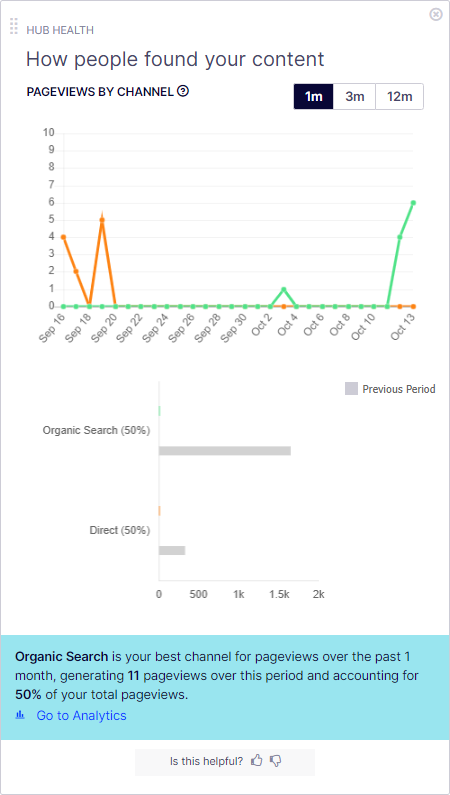 Widget: Content insights
This Content Insights widget identifies popular, engaging, or trending content so you can take the right action.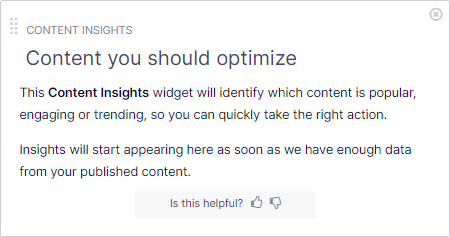 Widget: What's trending now
The What's Trending Now widget lists your published articles that are doing well in terms of page views. Use the date filter to see which articles are trending for a week, two weeks, or almost a month.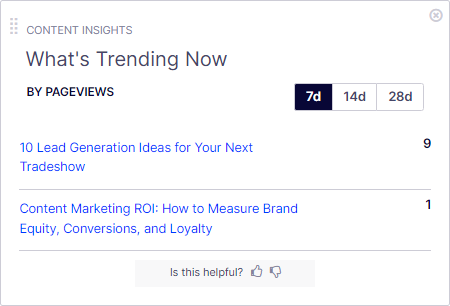 Widget: Your monthly task efficiency
The Monthly Task Efficiency widget tracks how long your organization took to complete workflows and the steps within workflows.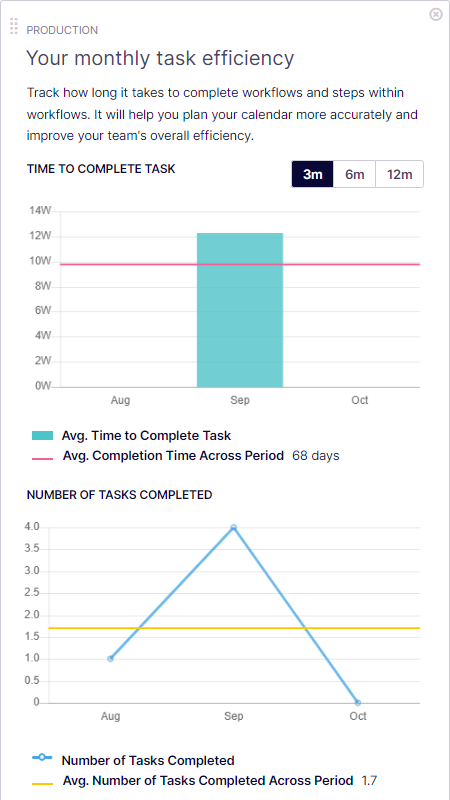 Widget: What's in the pipeline?
The What's in the pipeline widget displays the real-time progress of tasks across your organization. How many tasks are currently in progress or overdue? Or how many tasks were completed over the previous month or since beginning to use the CMP?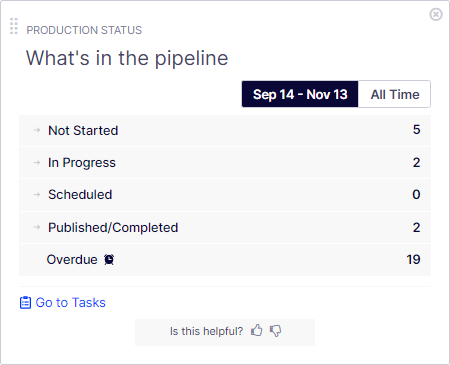 Widget: Your content marketing performance
The Content Marketing Performance Index (CMPI) widget scores the overall performance of your content marketing program. The components contributing to the score are Traffic, Engagement, Action, and Monetization. Scoring is out of 100, and each component holds 25 points.
Click Contact Us to activate this widget.
Before activation: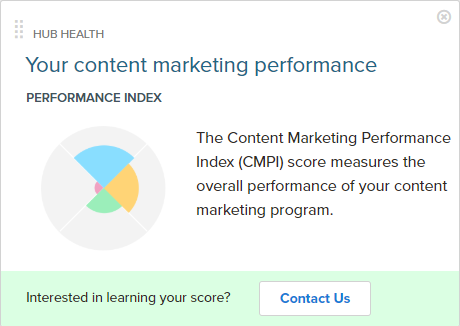 After activation: