When your social accounts are connected, you will be able to publish and share your content to each of your channels, directly from the CMP.
In this article, you will learn how to:
Connect A Social Account (LinkedIn)
Navigate to your settings page by clicking your avatar and selecting 'Social Accounts' from the dropdown.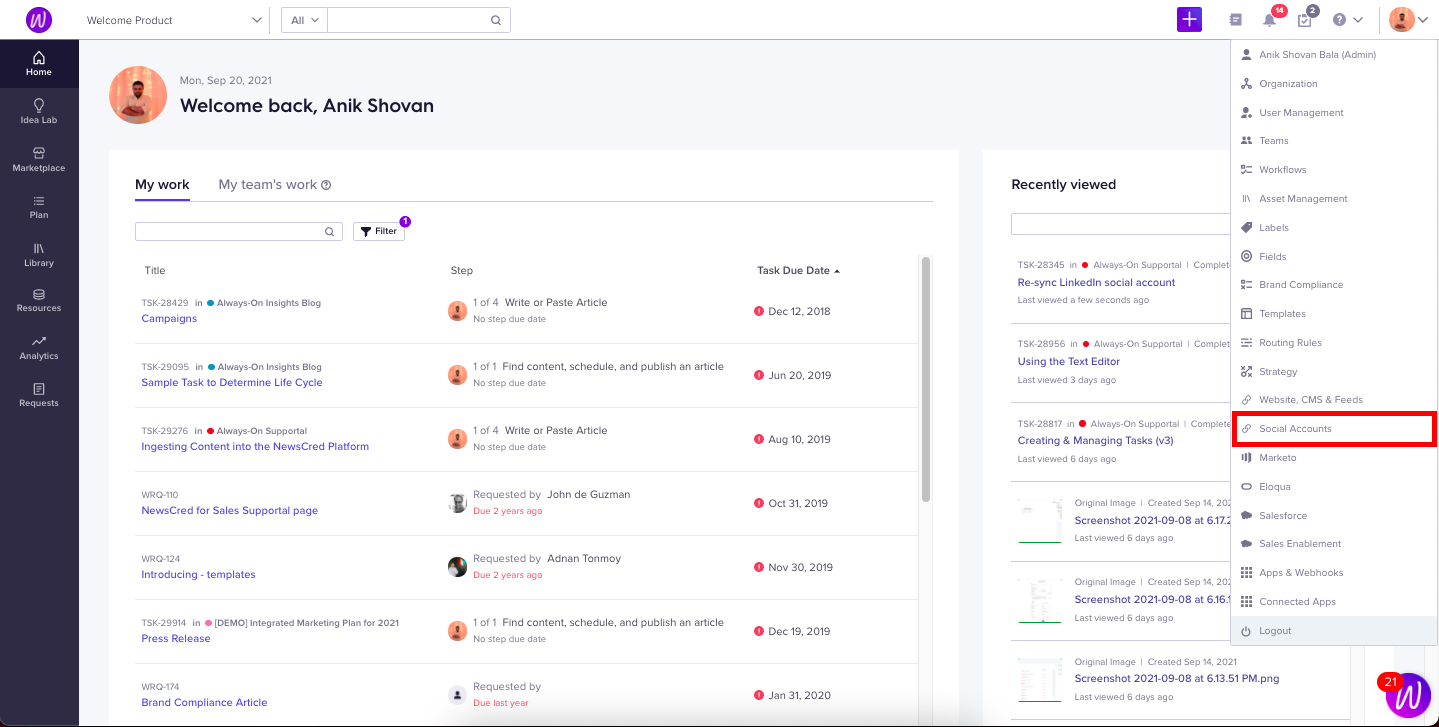 This should take you to this page https://cmp.newscred.com/cloud/settings/social-accounts.
We offer integration for several socials such as Twitter, Facebook, LinkedIn, Instagram, YouTube. All channels can be found under "native Integration" tab.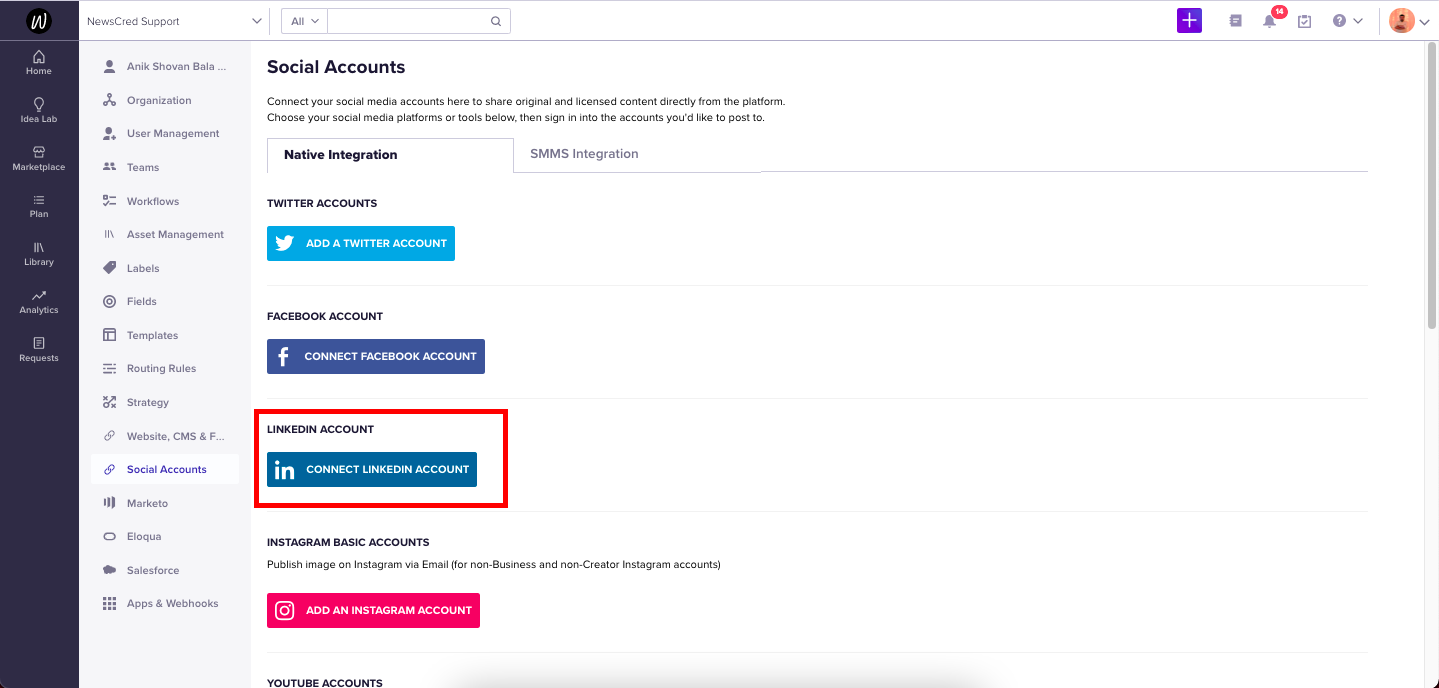 Click on connect LinkedIn account. A new window will open asking you to sign in.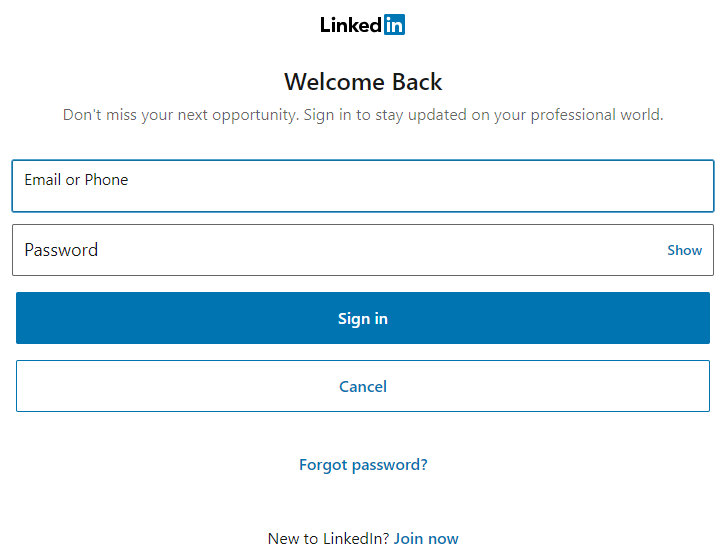 After you have signed in your account will be added and you will see your account under that social channel.

As soon as an account has been added "Connect LinkedIn account" will be replaced by "Sync account". You can add multiple social accounts.
The process is the same for other socials as well. You will be asked to log in to your account after clicking sync account. After logging in that account will get added and will be available under that social.


Your social accounts will appear in the Add Channel dropdown under the Publishing tab.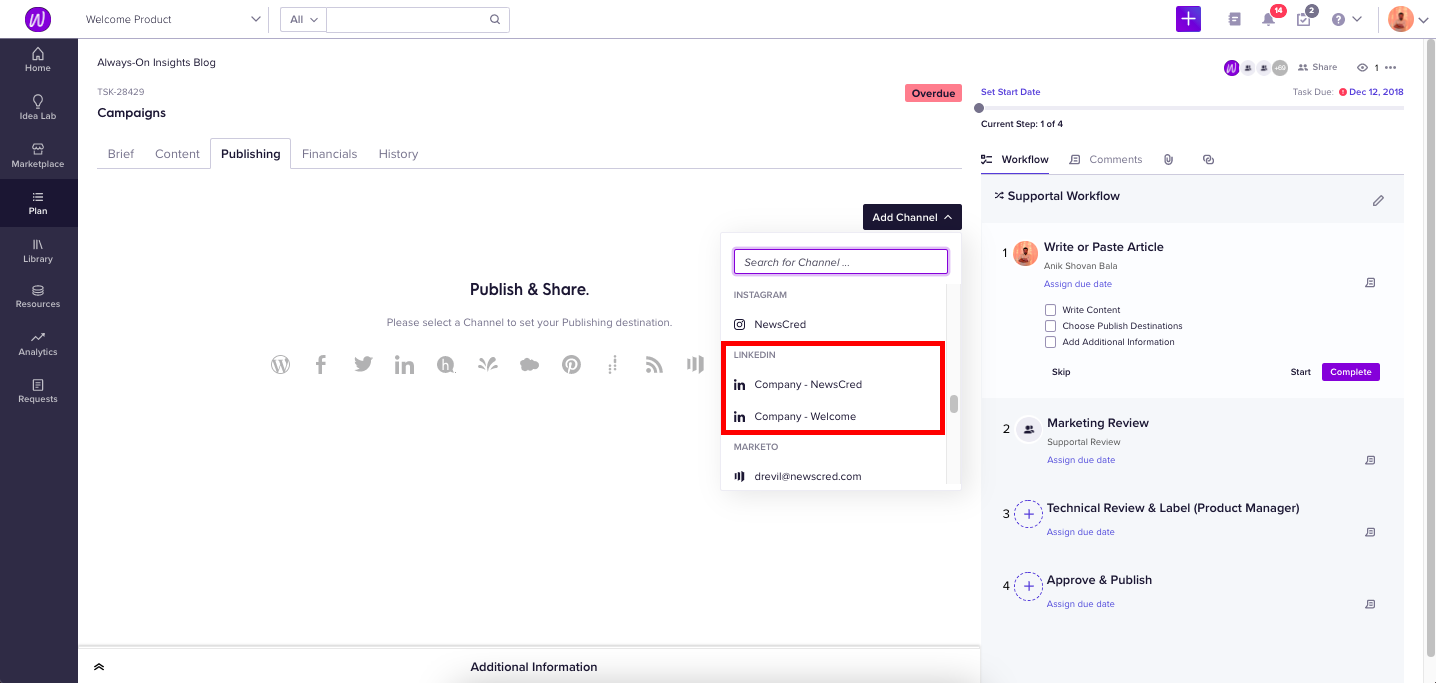 Disable a Channel
You can also disable a channel from CMP so users can share contents to that channel instead of deleting it.
The disable/enable option is located beside that channel.
Disable channel

Enable Channel

Once a channel has been disabled it won't be available for publishing.
Re-sync your LinkedIn social account
After a certain period, the connection that allows Welcome to publish to LinkedIn will expire, which is an expected behavior. LinkedIn does this for a variety of security and technical reasons. When this happens, you will have to re-sync the account.
How to re-sync a Linkedin account
Make sure that you are logged into the correct LinkedIn account in your browser

Open another browser tab, log in to the CMP, and scroll to the top, right corner of your screen. Click on your avatar (which has your initials on it) and then click on 'Website + CMS' from the drop-down menu

Once you are redirected, scroll down to the 'LinkedIn' section

To re-sync your account, please click on the 'Sync Account' button
Questions? Contact support@welcomesoftware.com.