Ideation is not a linear process, so the Content Management Platform (CMP) provides a Notepad to let you save ideas (a keyword, a phrase, or research from Idea Lab) from anywhere in the CMP. contents of the Notepad are visible only to you.
In this article, you will learn how to:
Save Idea Lab research to Notepad
Idea Lab uses SEO, social, and share-of-voice data to provide keyword recommendations that expand and refine the related topics that resonate with your audience and help drive organic traffic. You also can automatically save Idea Lab research in your personal CMP Notepad.
At the left of each keyword, click Add to Notepad to add a keyword to the Notepad.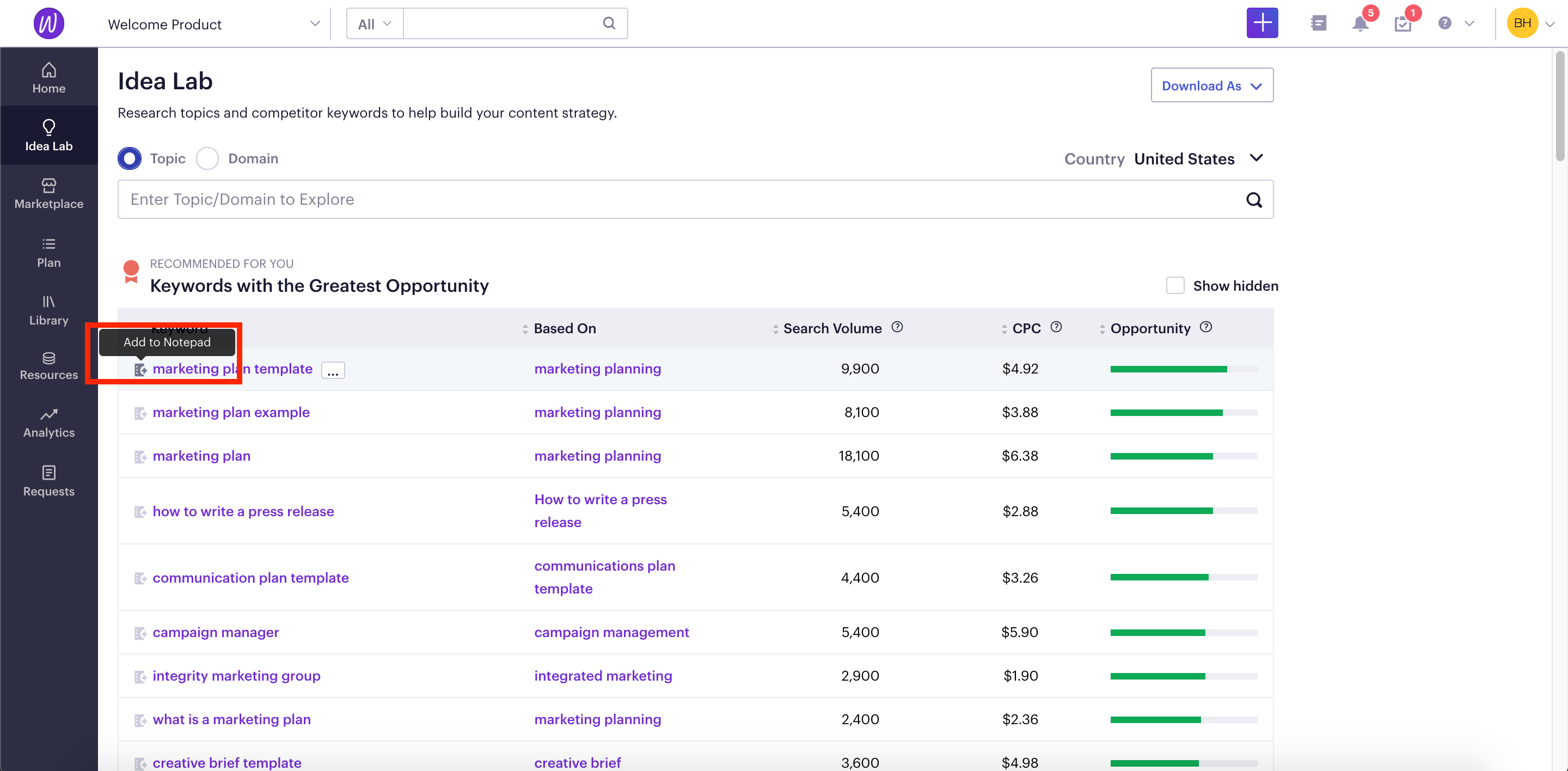 Click the Notepad icon in the header to open Notepad.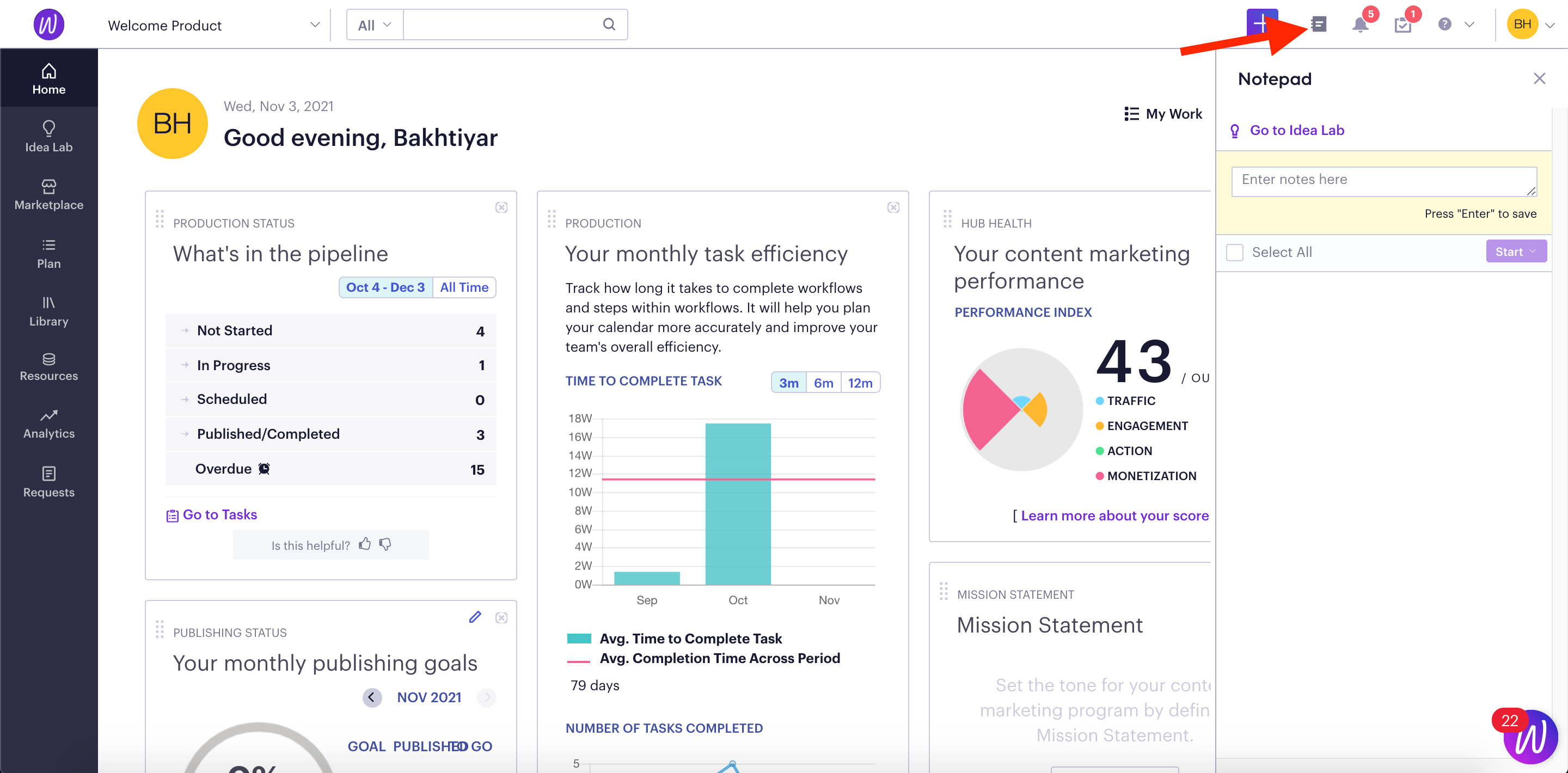 Create pitch requests, events, campaigns, and tasks from your research
In Notepad, select the keywords you want to include in your pitch request, event, campaign, or task. Then click Start to open a drop-down menu and select the action you want, which takes you to the specific page associated with creating a pitch request, event, campaign, or task to complete the creation process.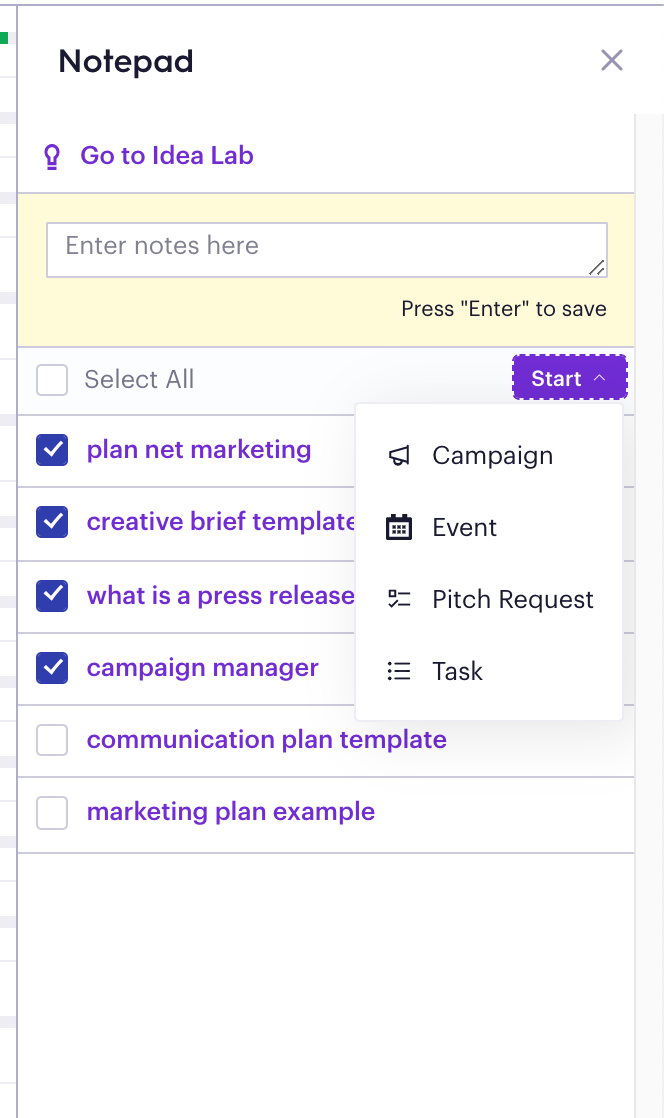 Icons below the keyword indicate the number of pitch requests, events, campaigns and tasks that were created using that keyword. Click the icon to display details.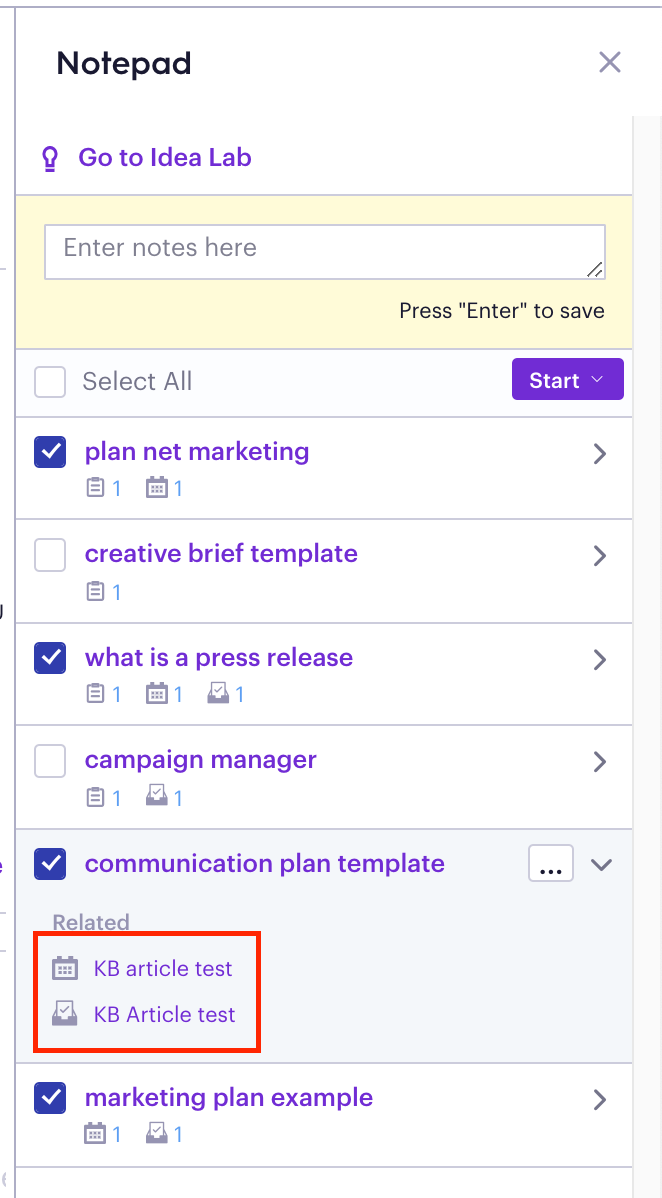 Manage Notepad items
Click on the Notepad icon to open Notepad.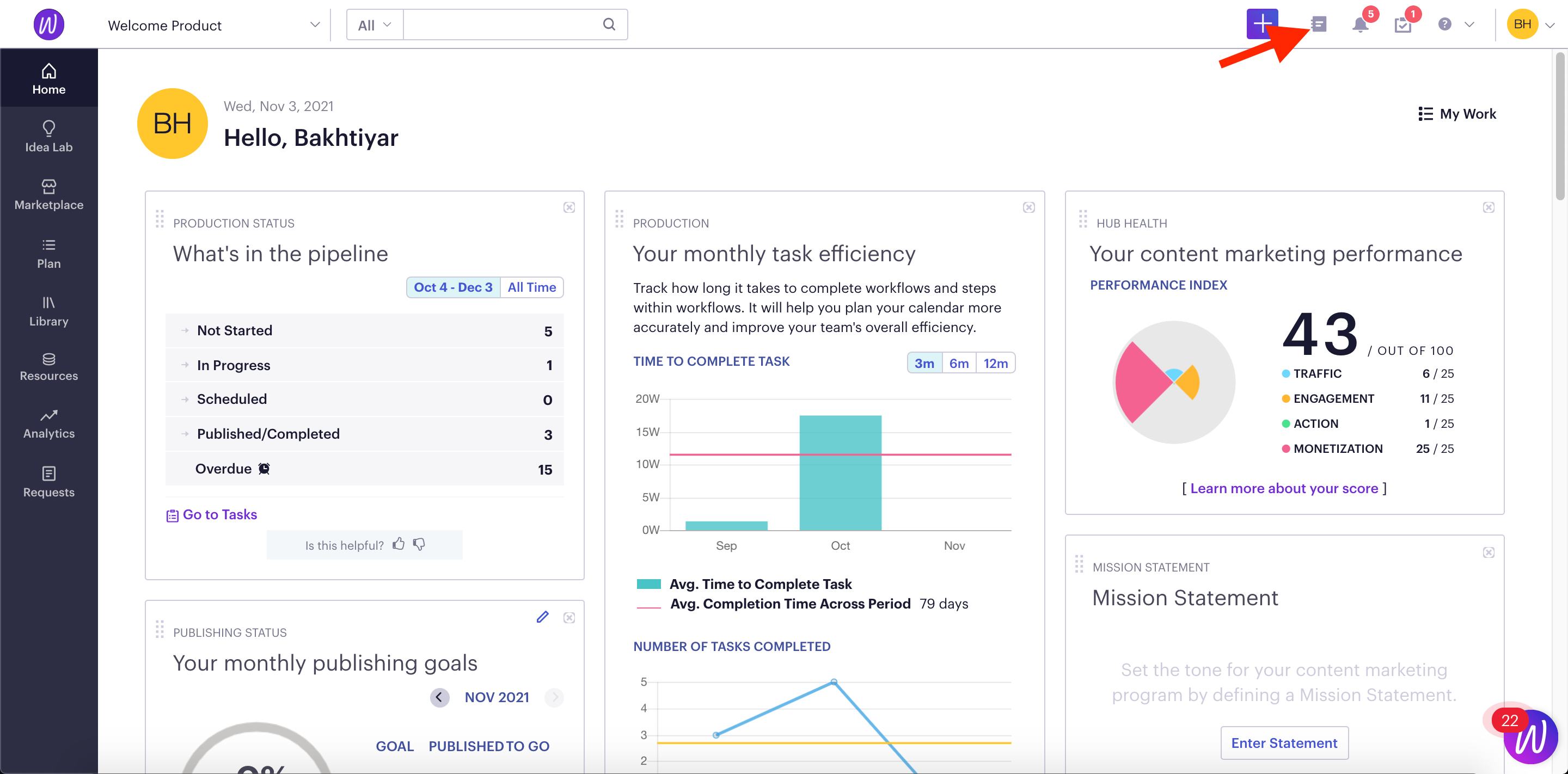 The Notepad in the sidebar includes a quick link to Idea Lab, and a mini text editor for you to capture your ideas, jot down a quick note, research the saved keywords again, or delete it from your notepad.