Library is the CMP's modern digital asset manager, designed to store brand assets and enable team members to easily find existing content. To accelerate the discovery of relevant content, Library offers a robust search and filter system to help users quickly locate the content they need.
In this section, you will learn how to:
Apply Filters
Navigate to Content Library and you will find the 'Filters' pane on the left-hand side. By default, all filters are unselected and expanded.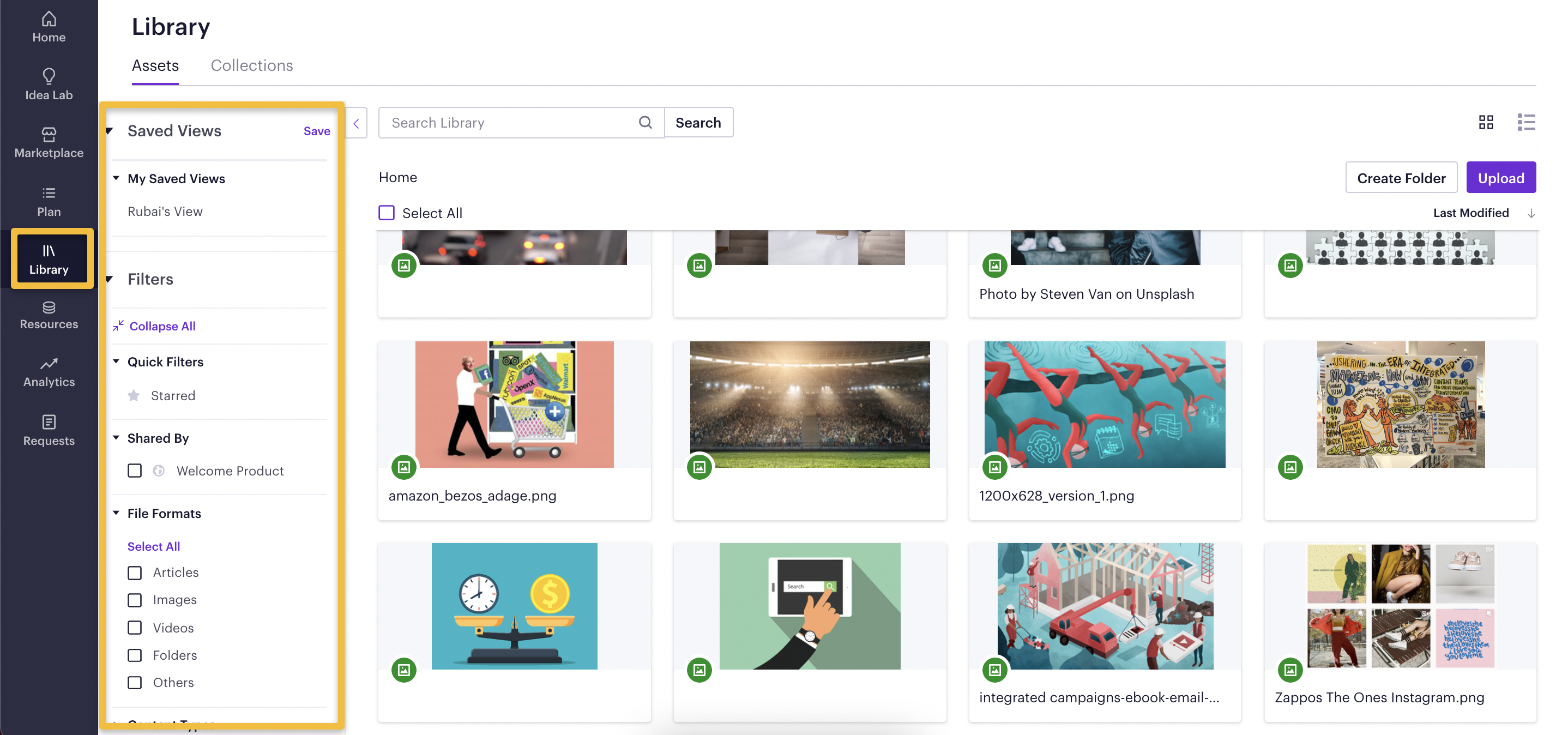 If you wish to explore the library for a general topic, theme, or type of content, use the filters to narrow down your results. For example, if you only wanted to look at previously-used long licensed articles shared by the organization then check off the corresponding filters to narrow the results.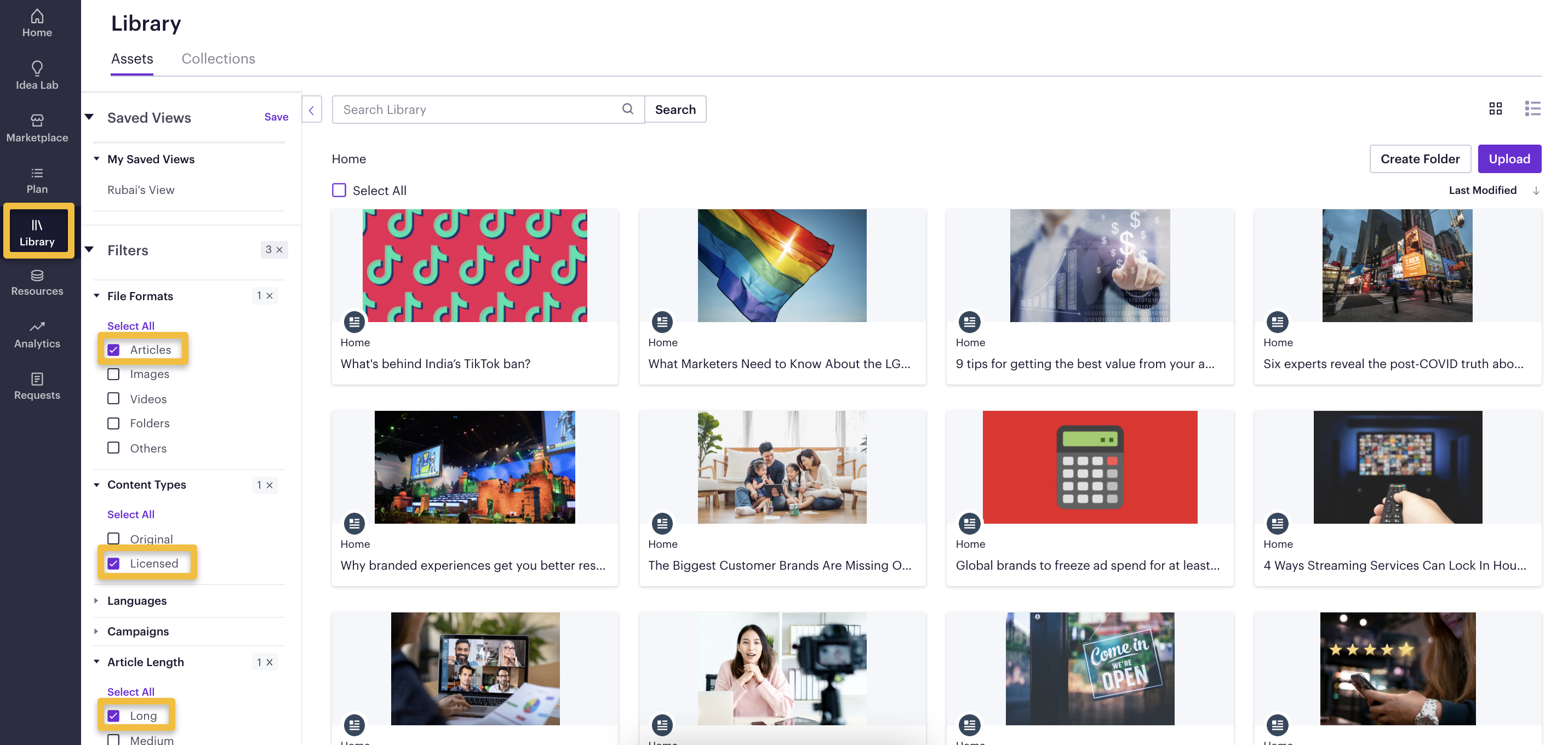 Please note: You can also save your chosen filters as a "Saved View". All you will have to do is to click on the 'Save' button appearing on the top right corner of the left filter panel and then chose a name and a description of your preference.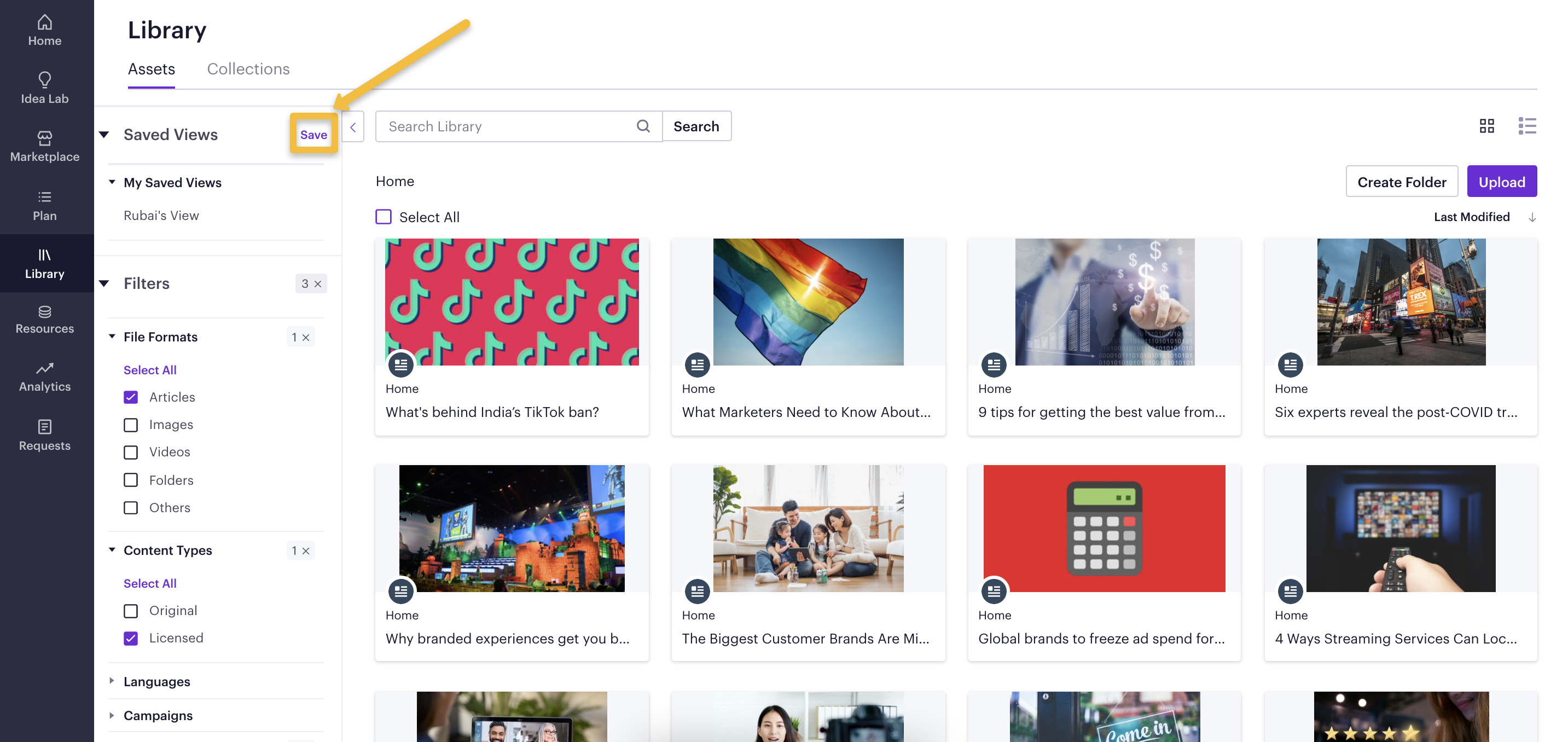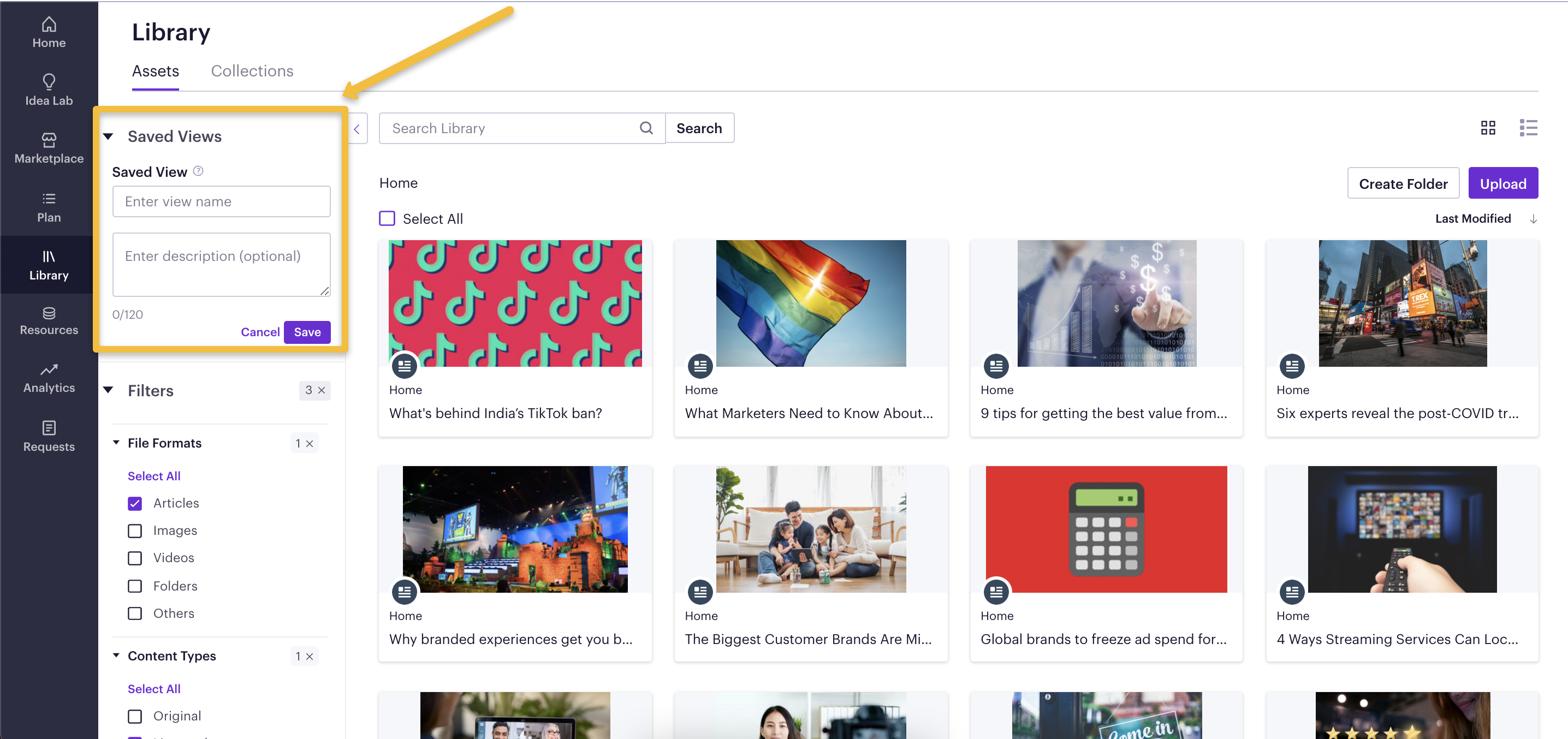 More information on how Saved Views function across the different modules of the platform can be found here.
Click 'X' button beside the Filters to uncheck all the filters. Click 'Collapse All' to get a better view of all the available filters.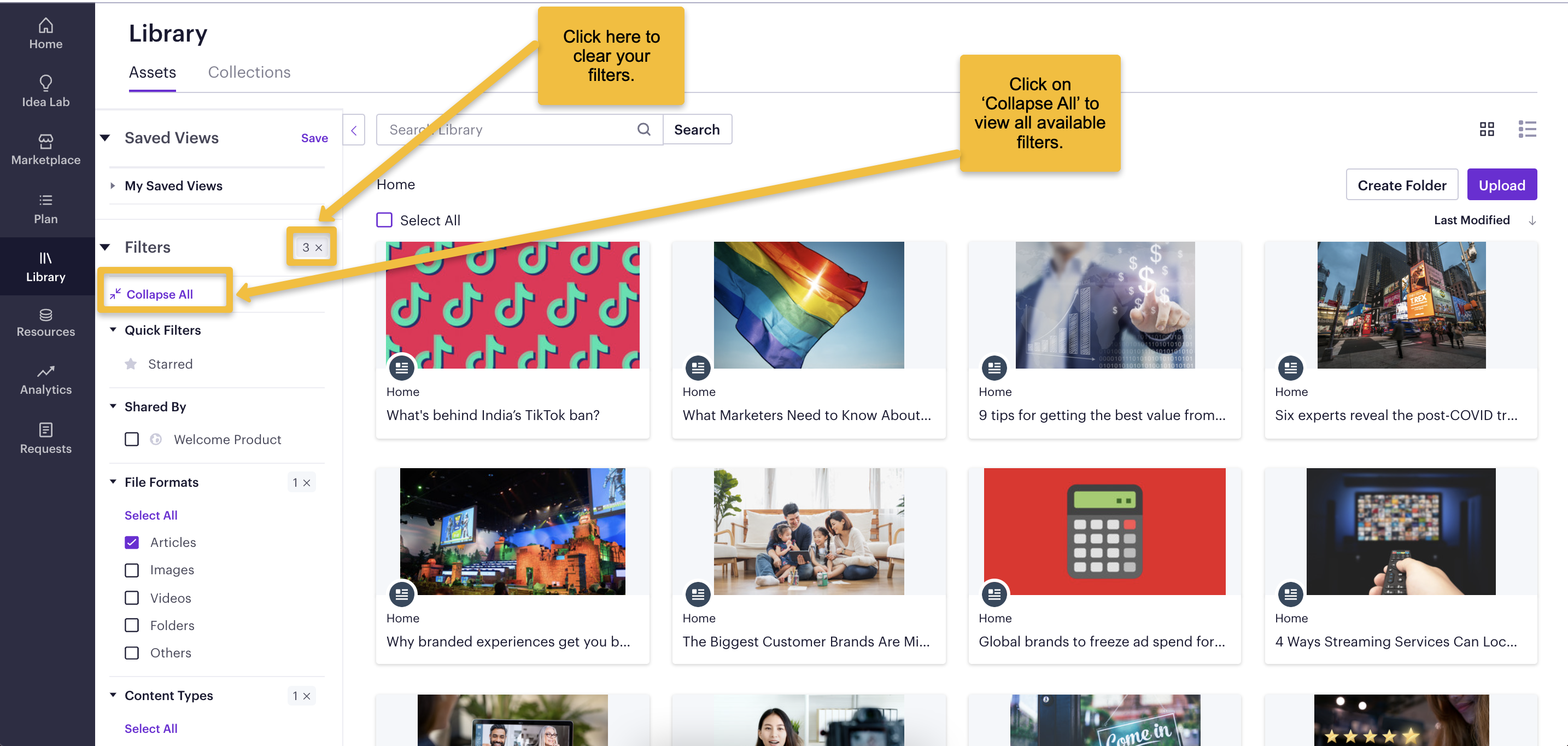 Set Up Labels
Filters are powered by the labels your team has previously set up. To navigate to the 'Labels' page, click on the dropdown beside your profile icon on the top right corner. Within the dropdown menu, select 'Labels'.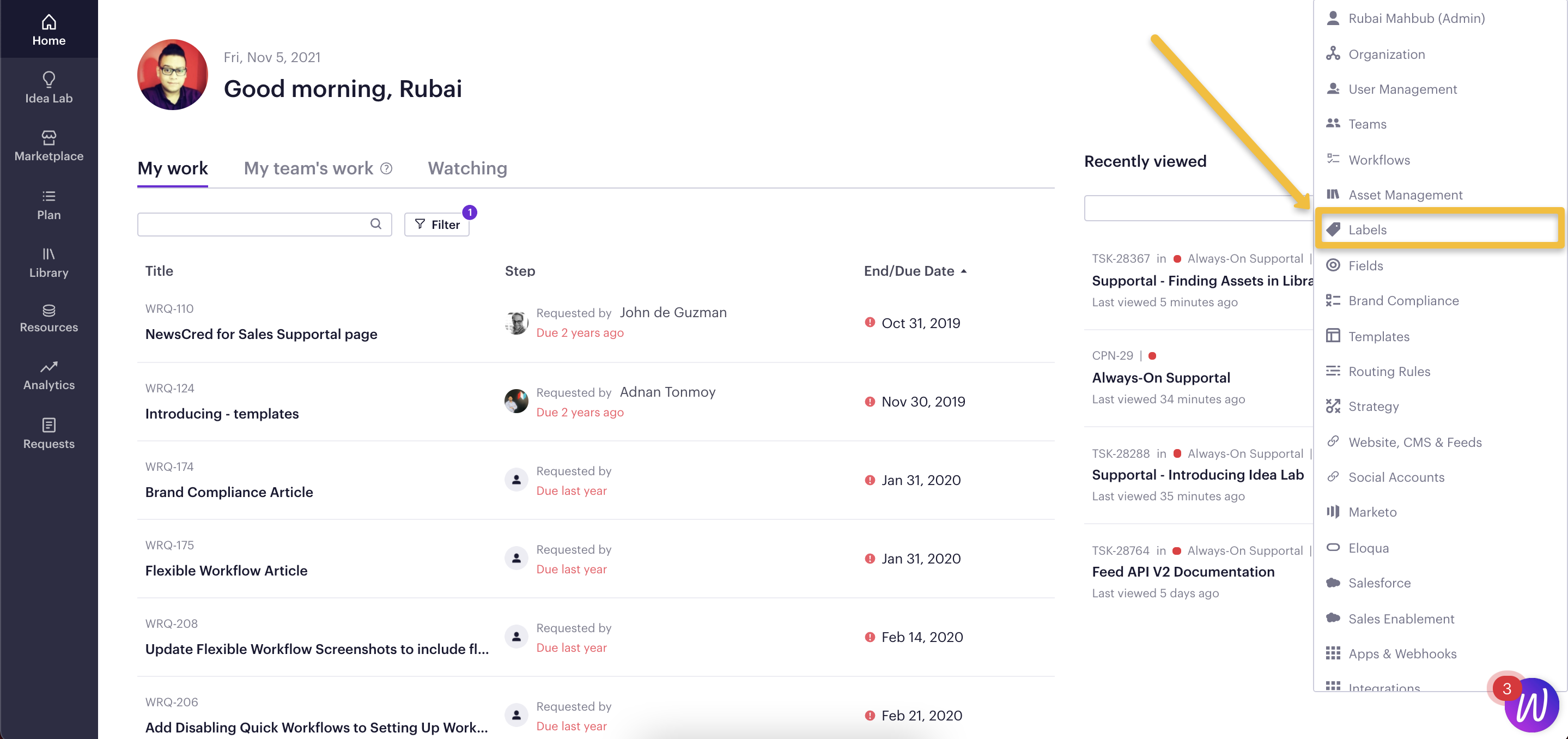 Once you are on the 'Labels' page, you may click on the existing label groups to edit them. You may also create new labels from the 'Create Label Group' button. Every filter contains a 'Label Group' and 'Labels'. Add as many options as you need by clicking the '+Create Label' option.
Note: Selecting 'Single Select' will restrict users from applying more than one value for that group.
Clicking the 'Save' button will add that Label group to your filter panels. Alternatively, you may remove Labels by clicking on the 'Delete'

button.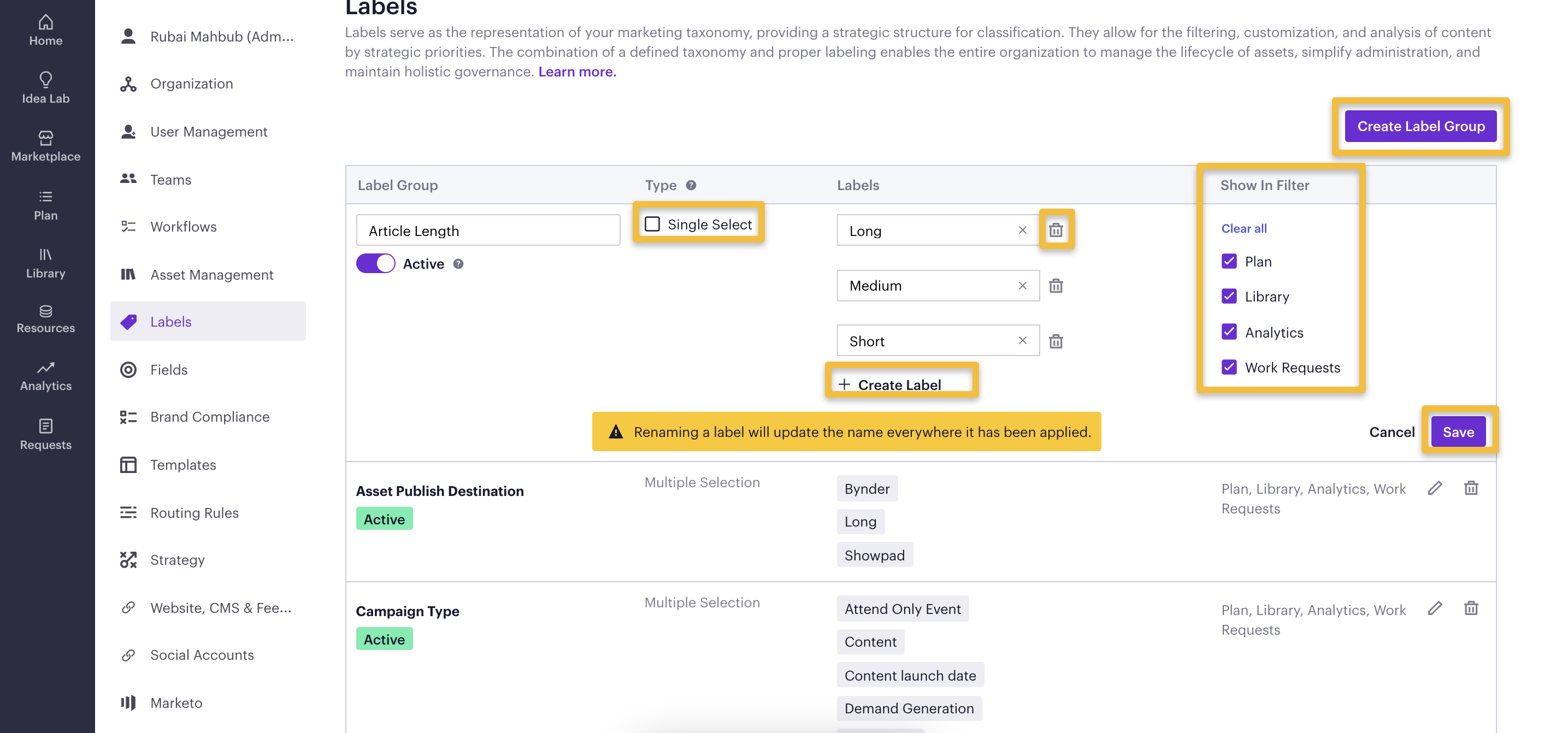 You may also rename labels as needed. However, note that this will update the tag everywhere it has been applied. Please consult your Customer Success Manager if you have any questions about the impact of changing a label name.
Utilize Search
To find a specific asset, use the search bar at the top to enter your keyword(s). The keyword will be searched across all file names and descriptions, as well as content within an article. Check the desired filters to further narrow down a search. For example, if you wanted to look for all original images related to the keyword 'Integrated Marketing,' then use the keyword for your search query and check the 'Image' filter under 'File Format' and 'Original' under 'Content Type.'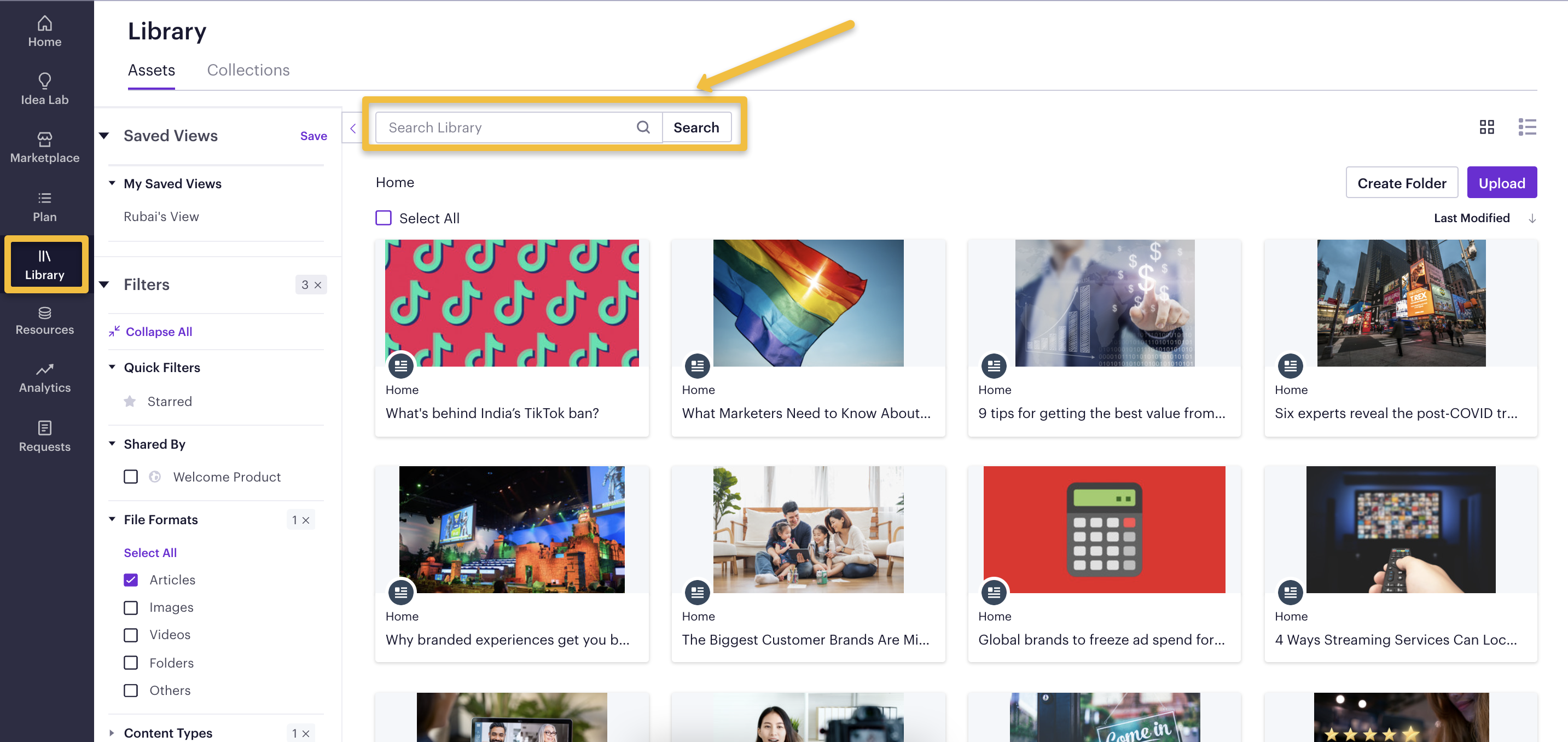 Questions? Contact support@optimizely.com.