Within the Library, all previously published content (and brand assets associated with completed tasks) are easily accessible. Library allows users to strategically select an asset, be it an original article, image, or other brand assets, and instantaneously initiate a workflow for it.
In this article, you will learn how to:
Edit Images
The CMP allows you to edit your images so that they can fit your brand voice. Head over to Library and double click on an image to open up its 'Details' page.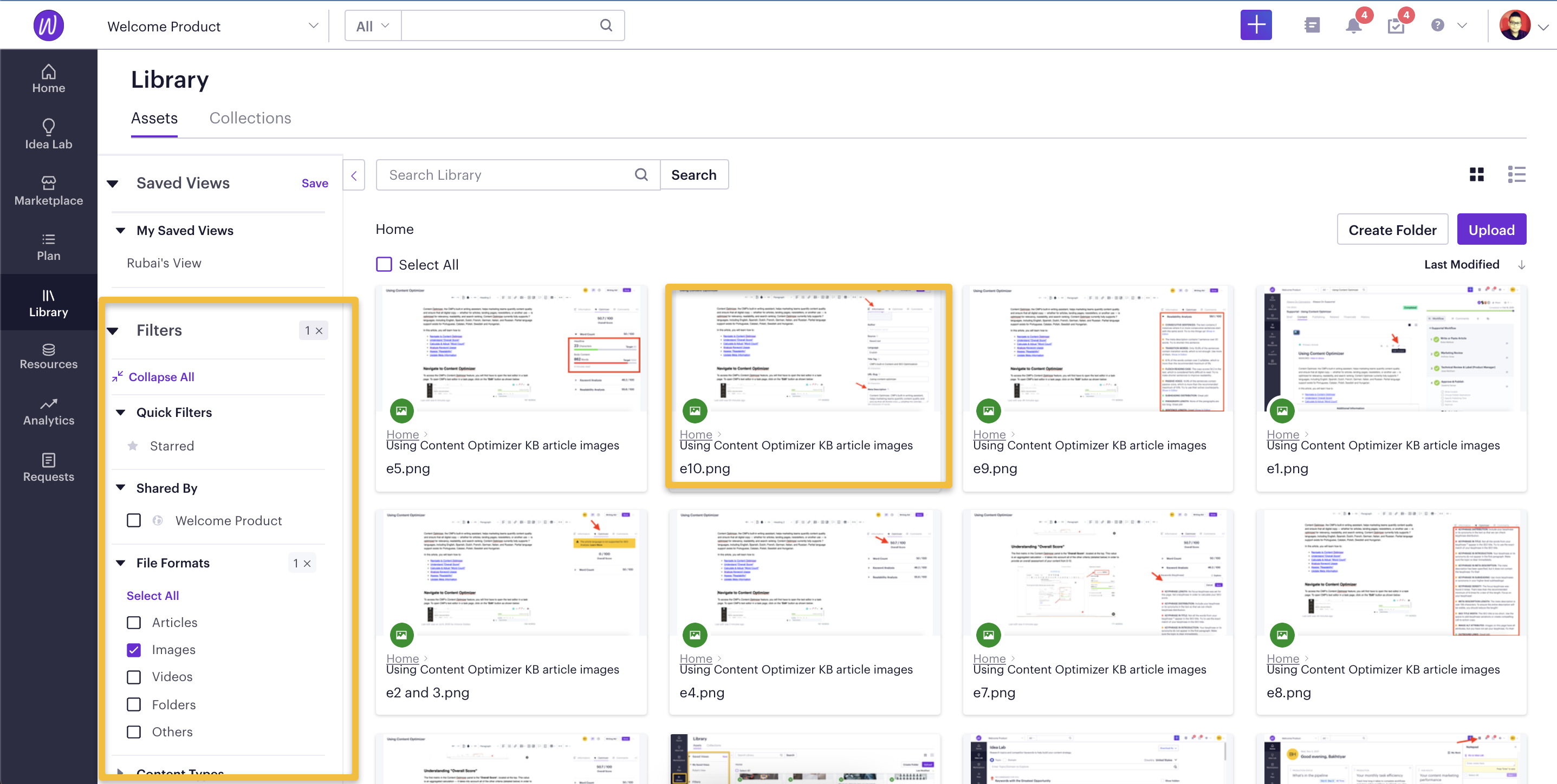 Inside the 'Details' page, click on the 'Edit' button to open up the image editor.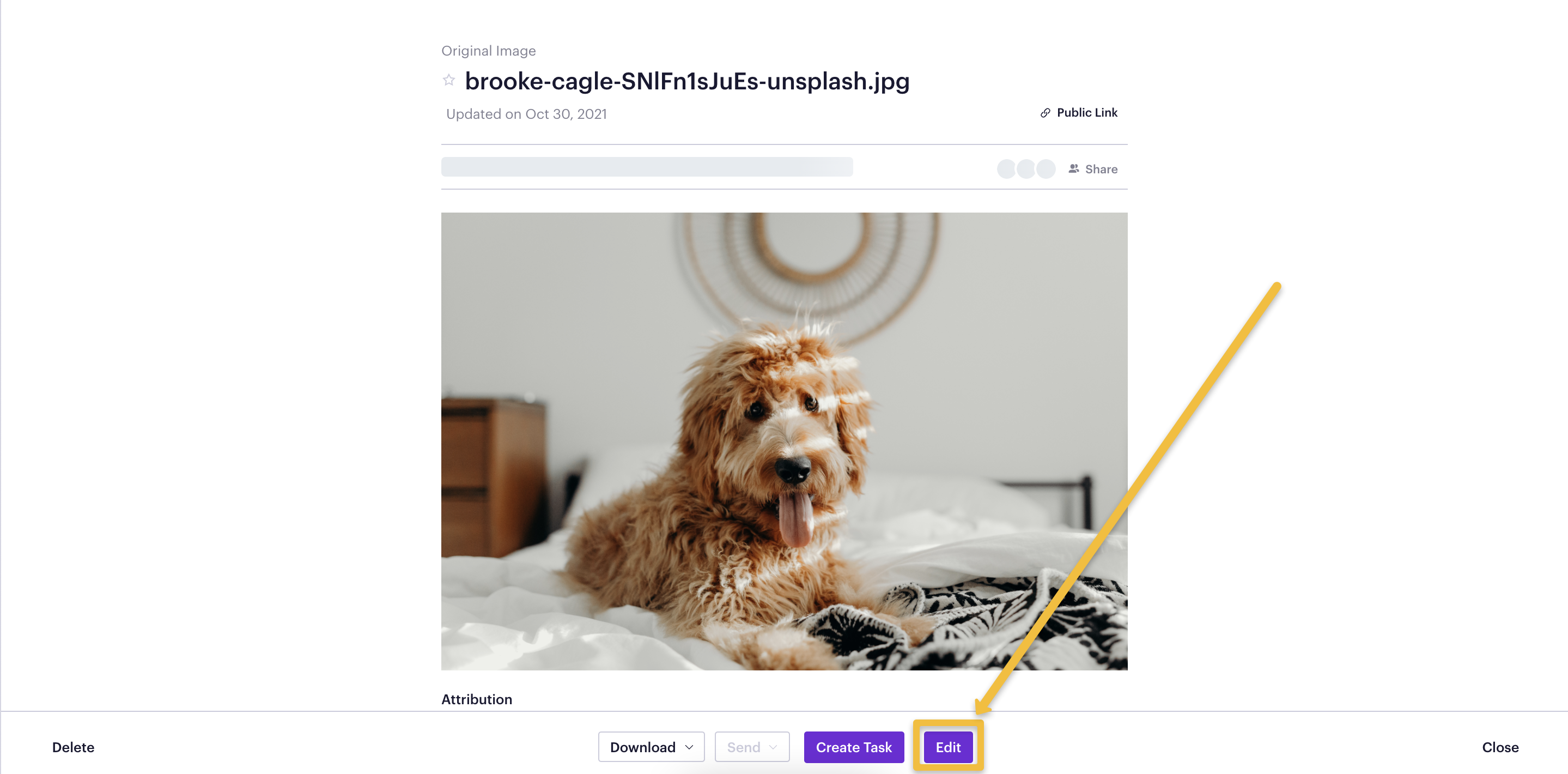 Inside of the image editor, edit the image to create a version that you like and then click the 'Save' button to overwrite the original image. Alternately, click on the 'Save As' button to create a new file.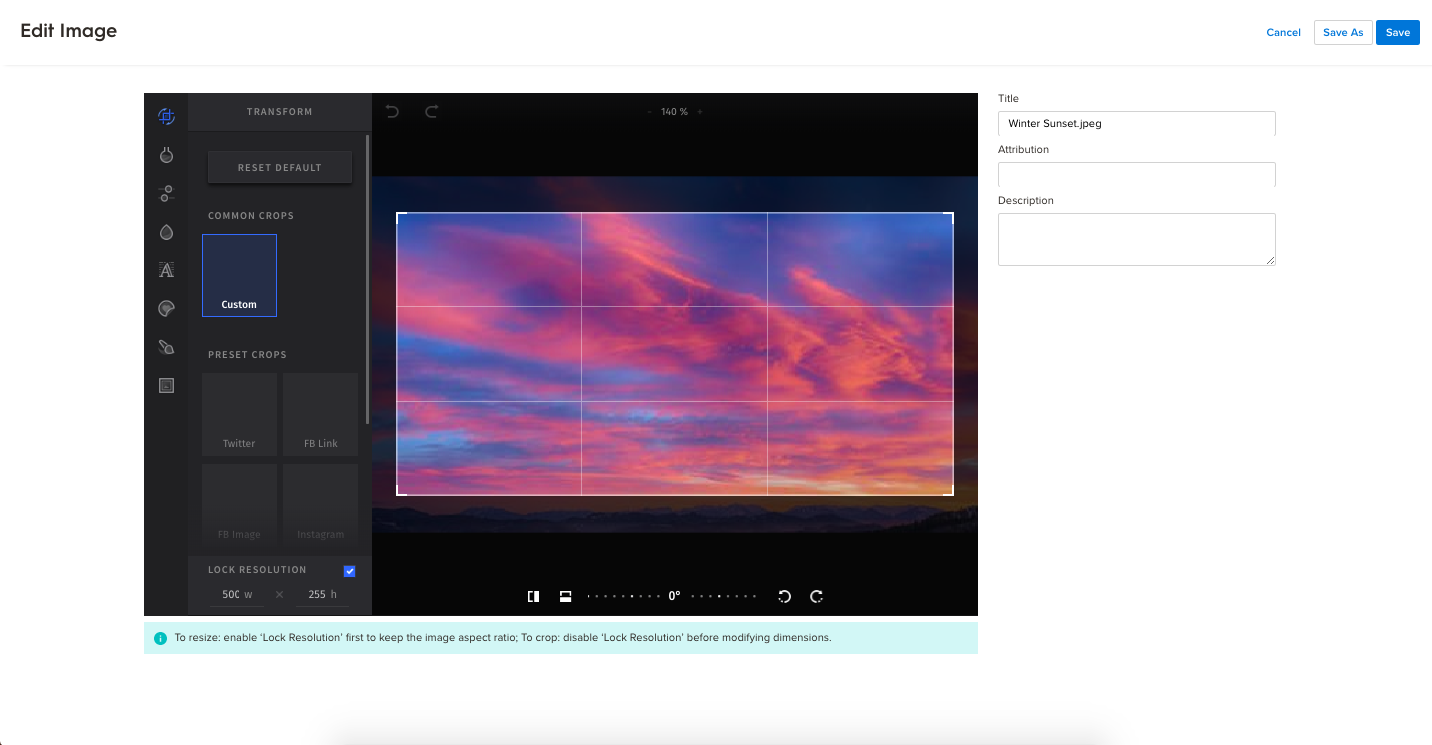 View Asset Usage
After opening up the details page for any piece of content, scroll down to find the 'Usage' section. Here you can see the details as to when and who reused the content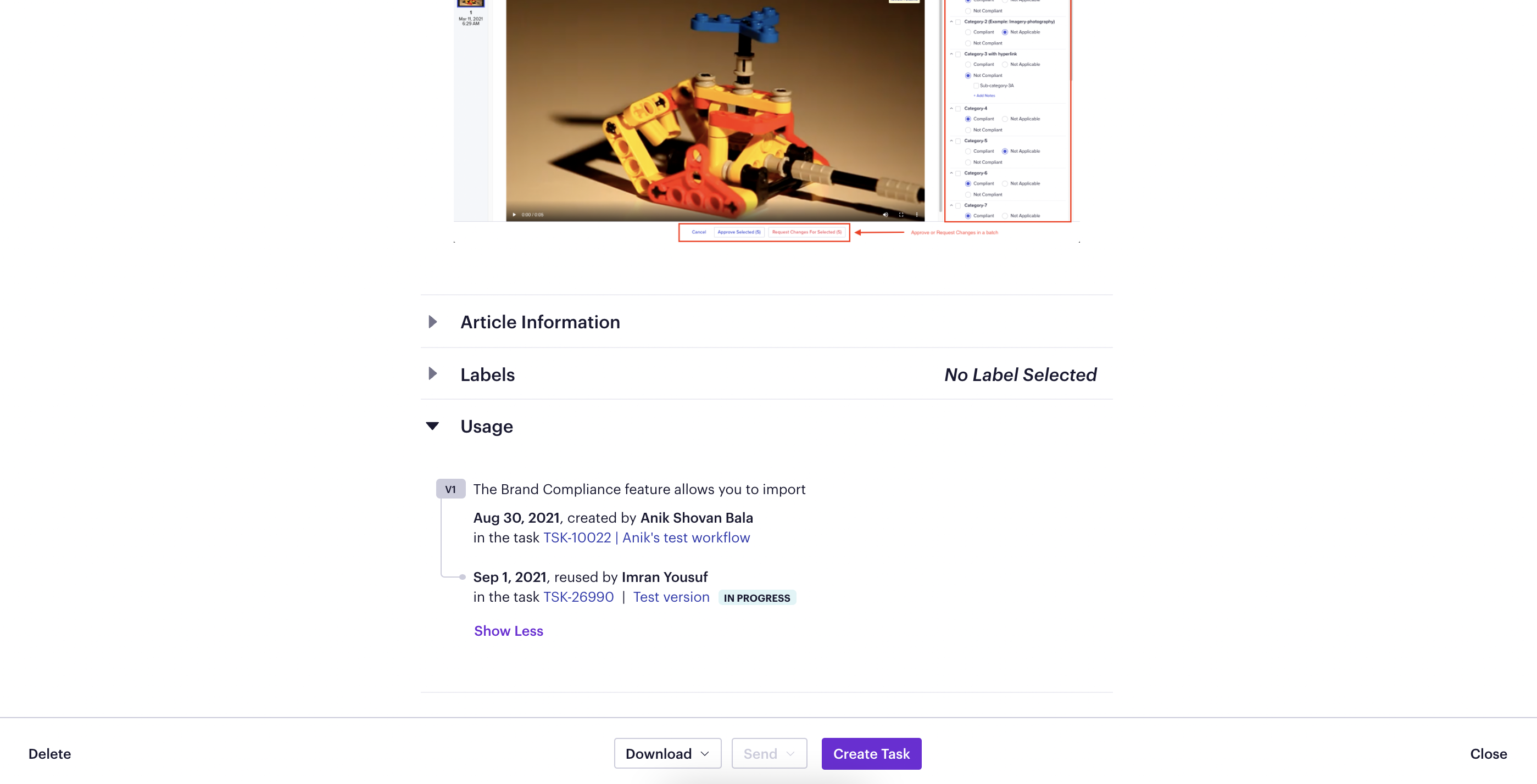 Use this information to decide how you will repurpose the content.
Create Task
You can easily create a task around a piece of content from the 'Details' page of the asset. Click on the blue 'Create Task' button, which will redirect you to the task creation modal.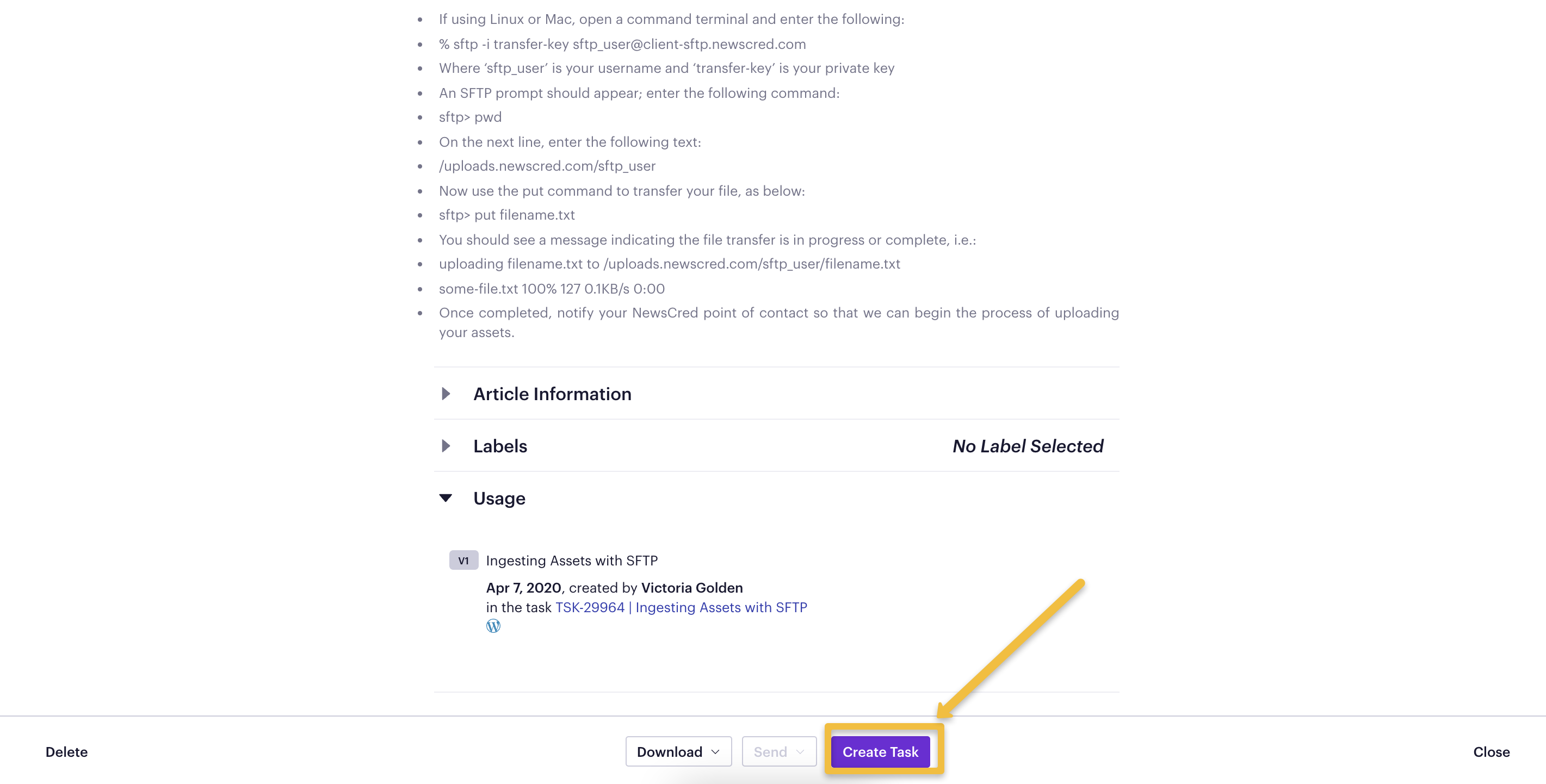 Questions? Contact support@optimizely.com.