Organizing content is critical for facilitating discovery and maximizing utilization. Library, the CMP's digital asset manager, allows you to group and organize content into folders so that all team members can easily find and reuse existing assets later.
In this section, you will learn how to:
Create Folders
From the homepage of the library, click on the Create Folder button in the upper-right corner.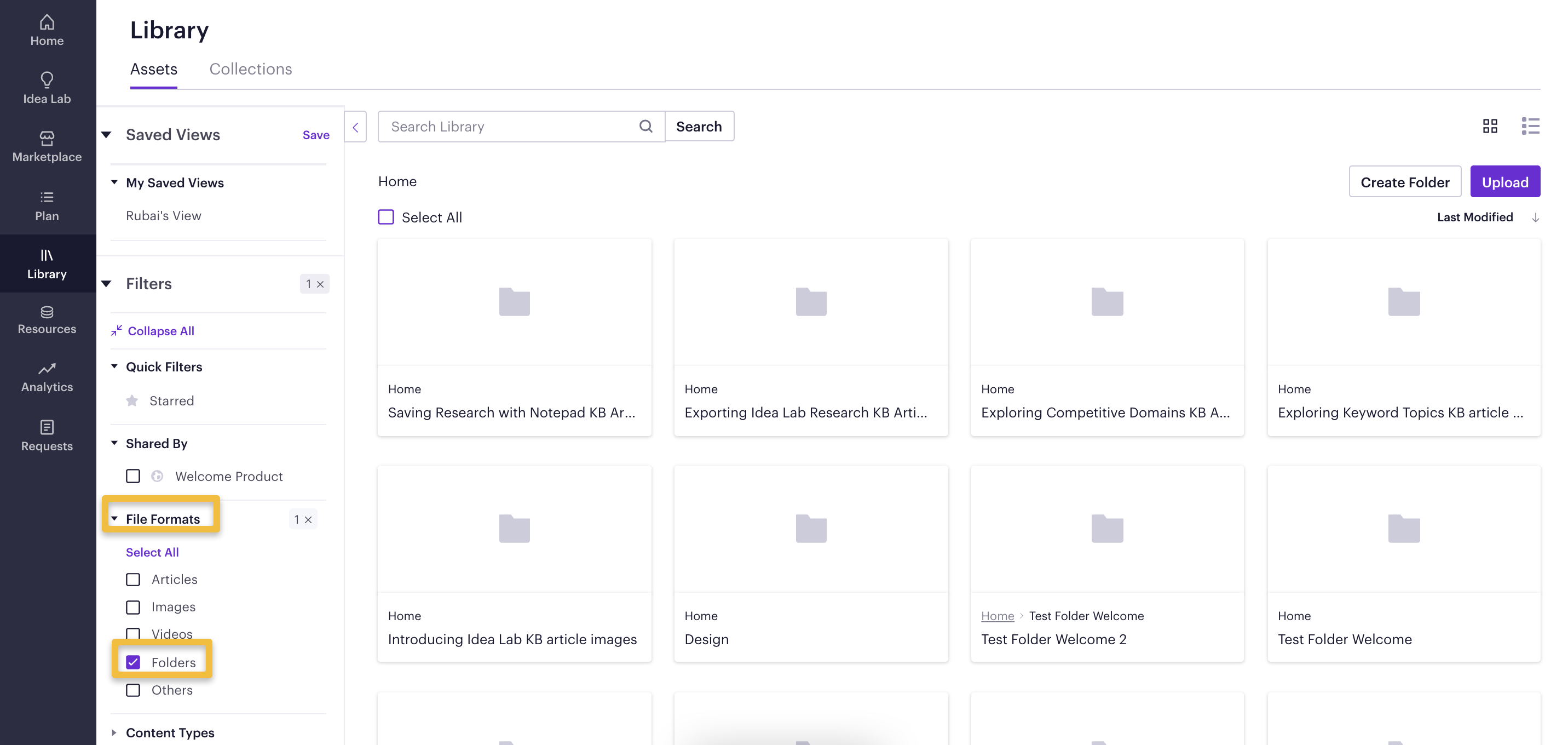 A preview pane will appear, where you can name the folder accordingly (e.g. "Brand Assets" or "Product Screenshots").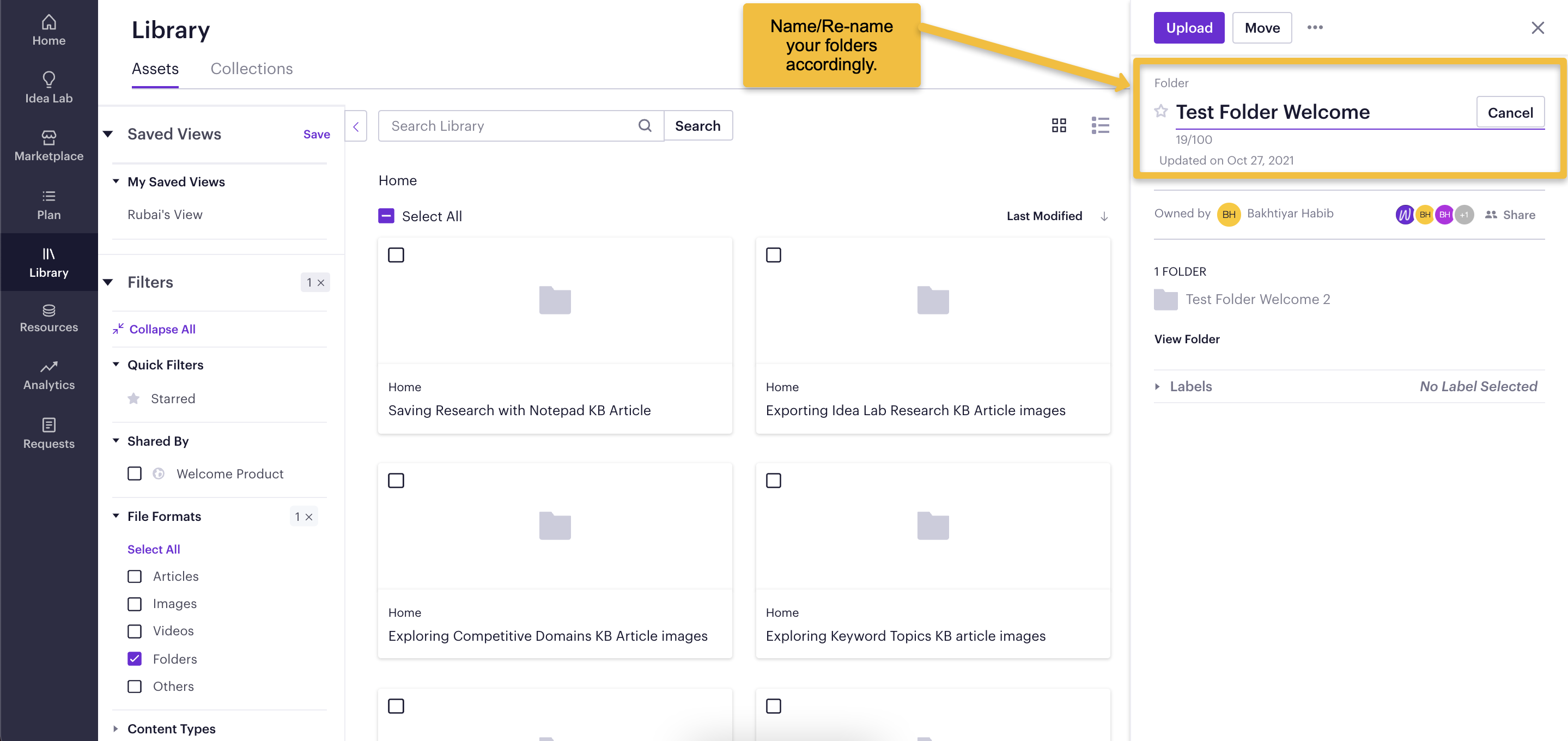 Locate Folders
Navigate to the Library using the left-hand navigation bar. Once you are in the Library, select the 'Folders' option under the File Format filter to only show folders. Alternatively, you may use the search bar if you are looking for a specific folder.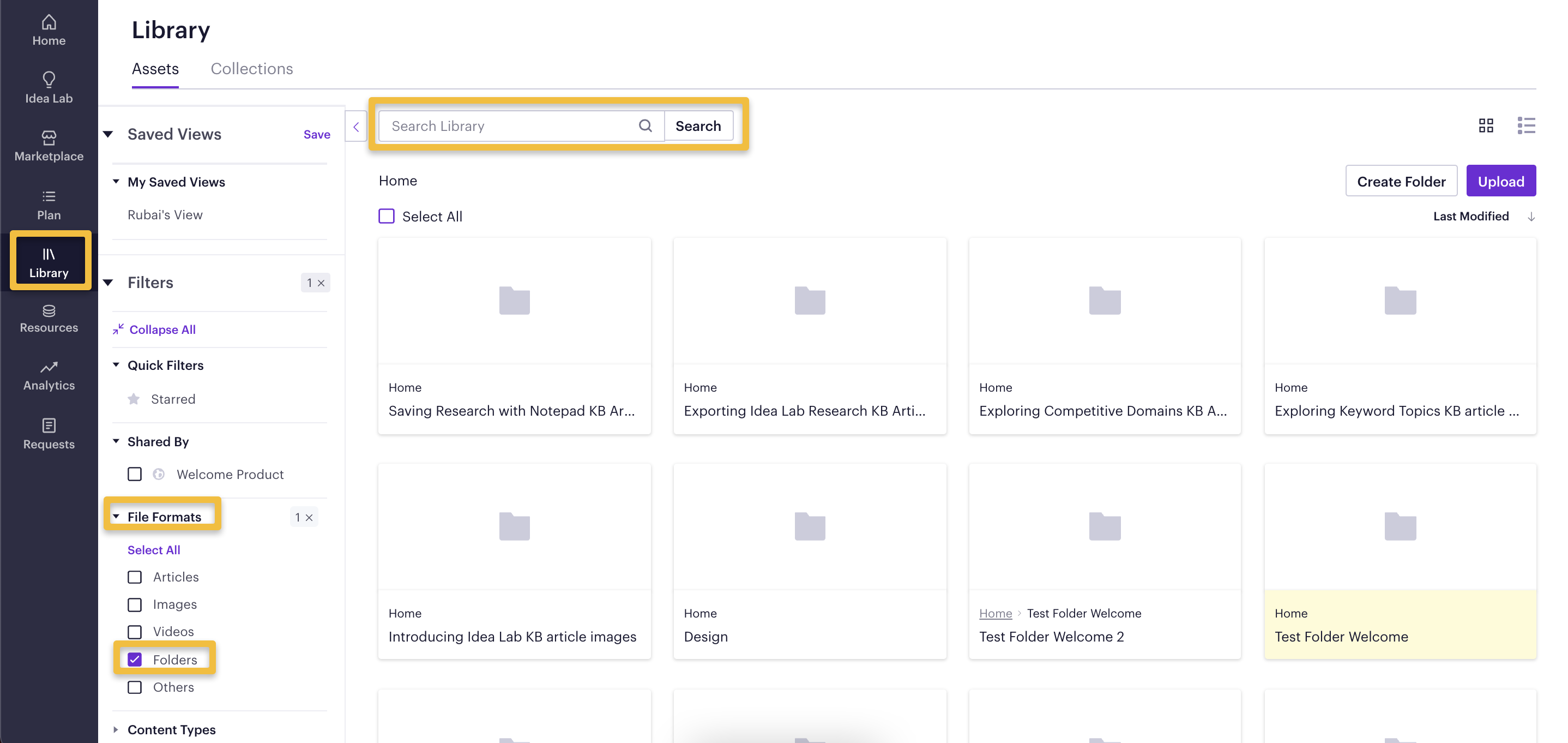 Move Content to a Folder
Select individual or groupings of assets by clicking on the checkbox in the upper left corner of each thumbnail. Once you have selected one or more items, click on the Move button in the upper-right corner of the Library screen.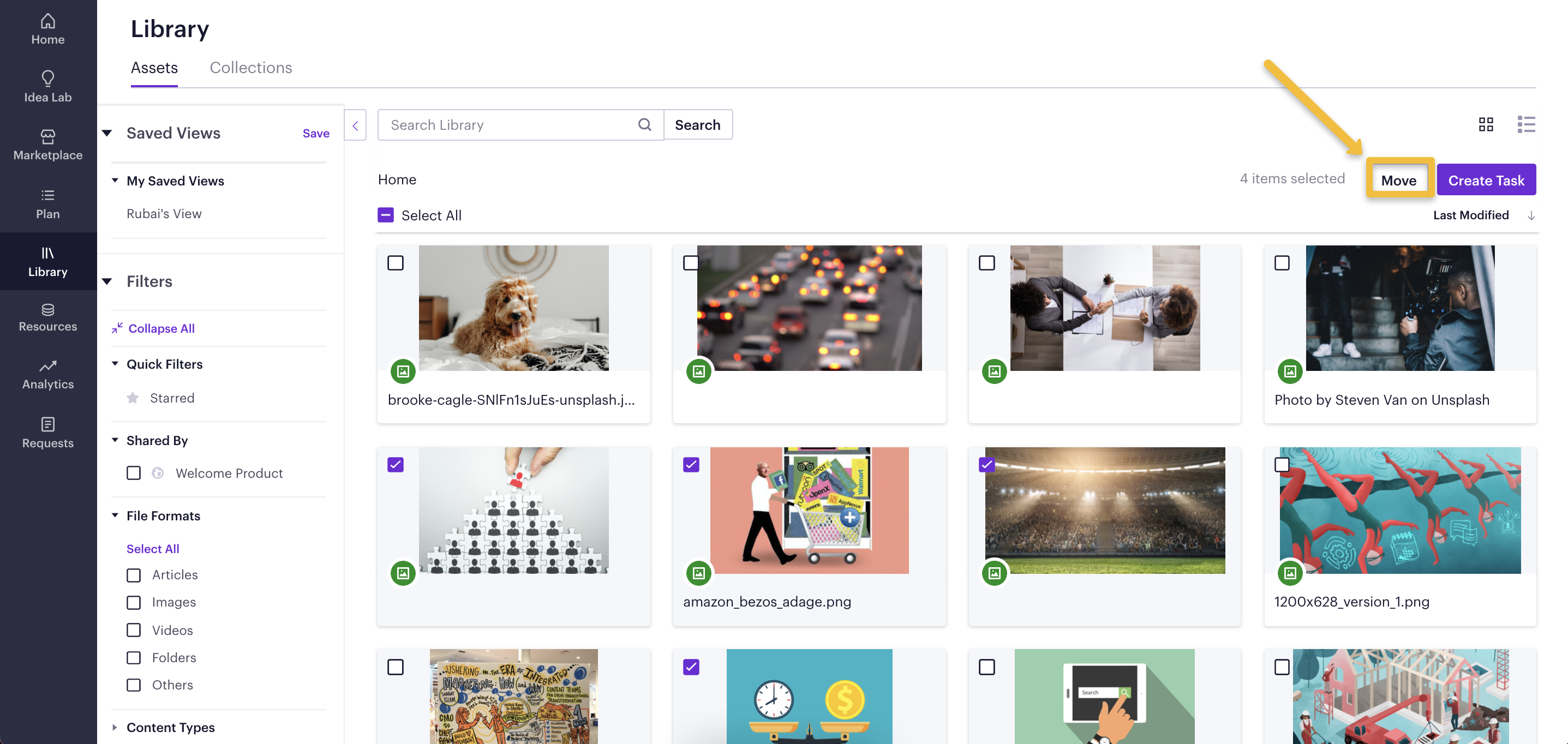 This will open up a modal where you may select the folder you wish to move your items into. You may also create a new folder here by clicking on the corresponding button, as shown below.
Access Folder Content
Hover over a folder and click on it to view more details of it without leaving the page.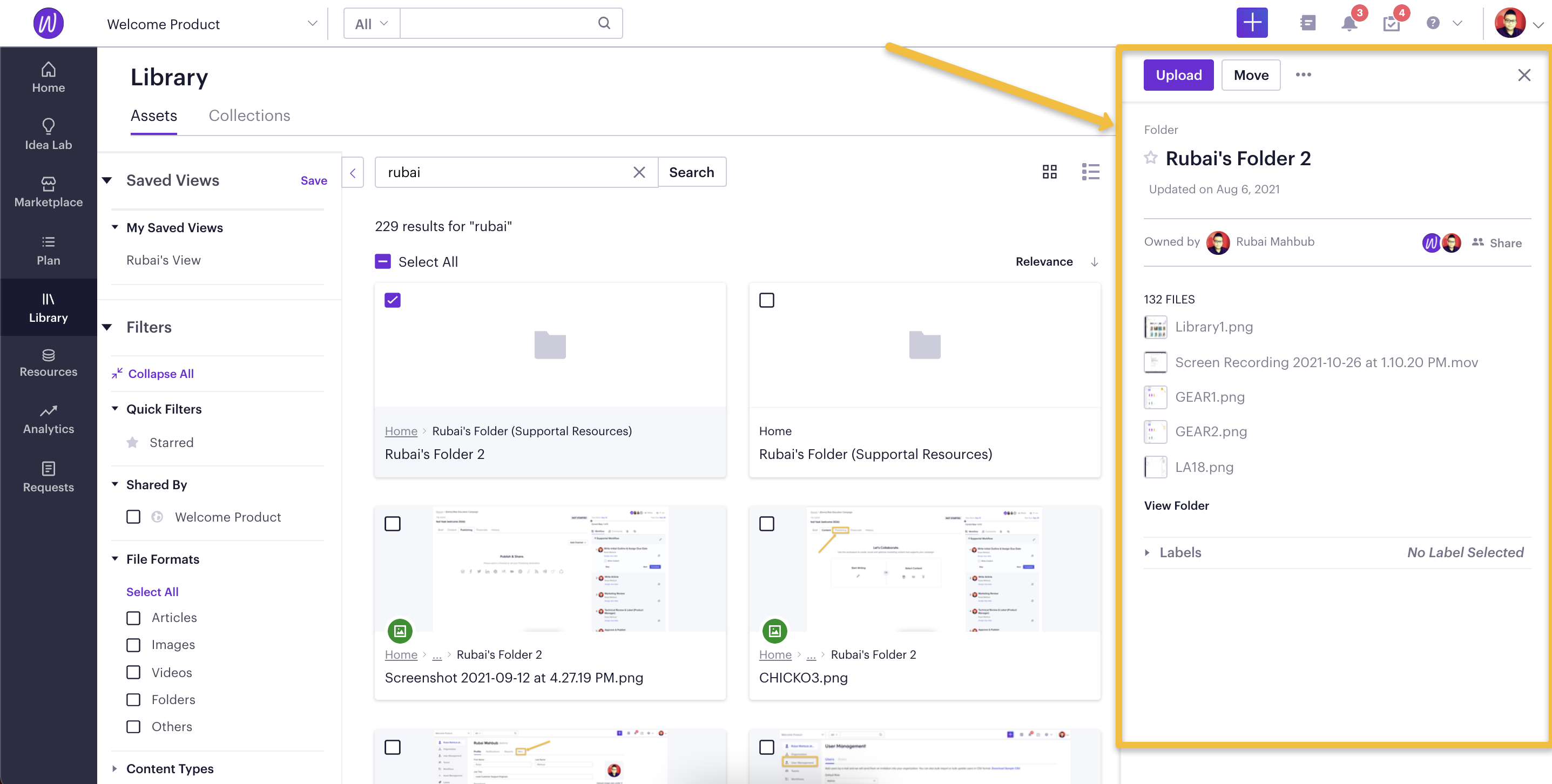 Click on the View Folder button in the folder preview pane to view the contents of the folder.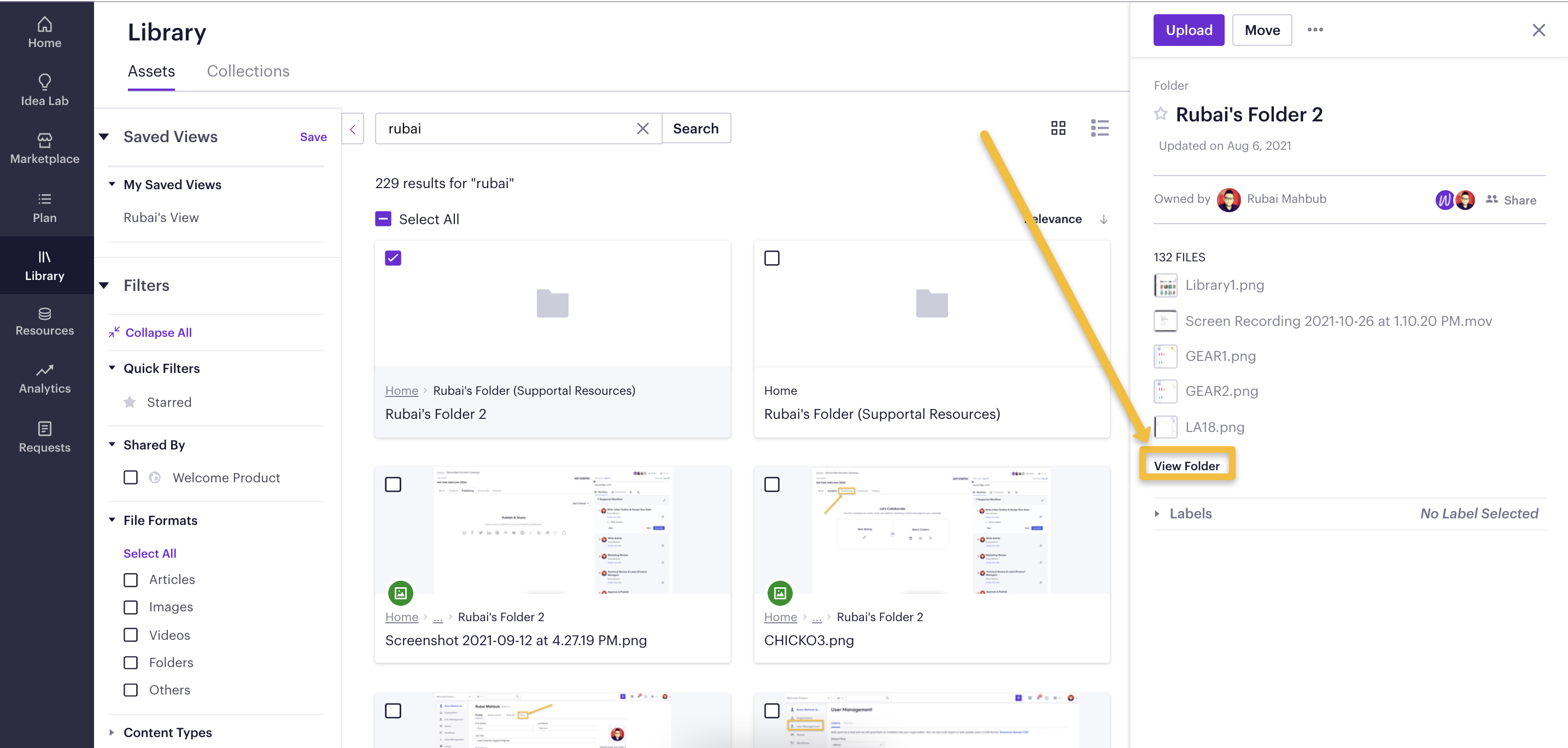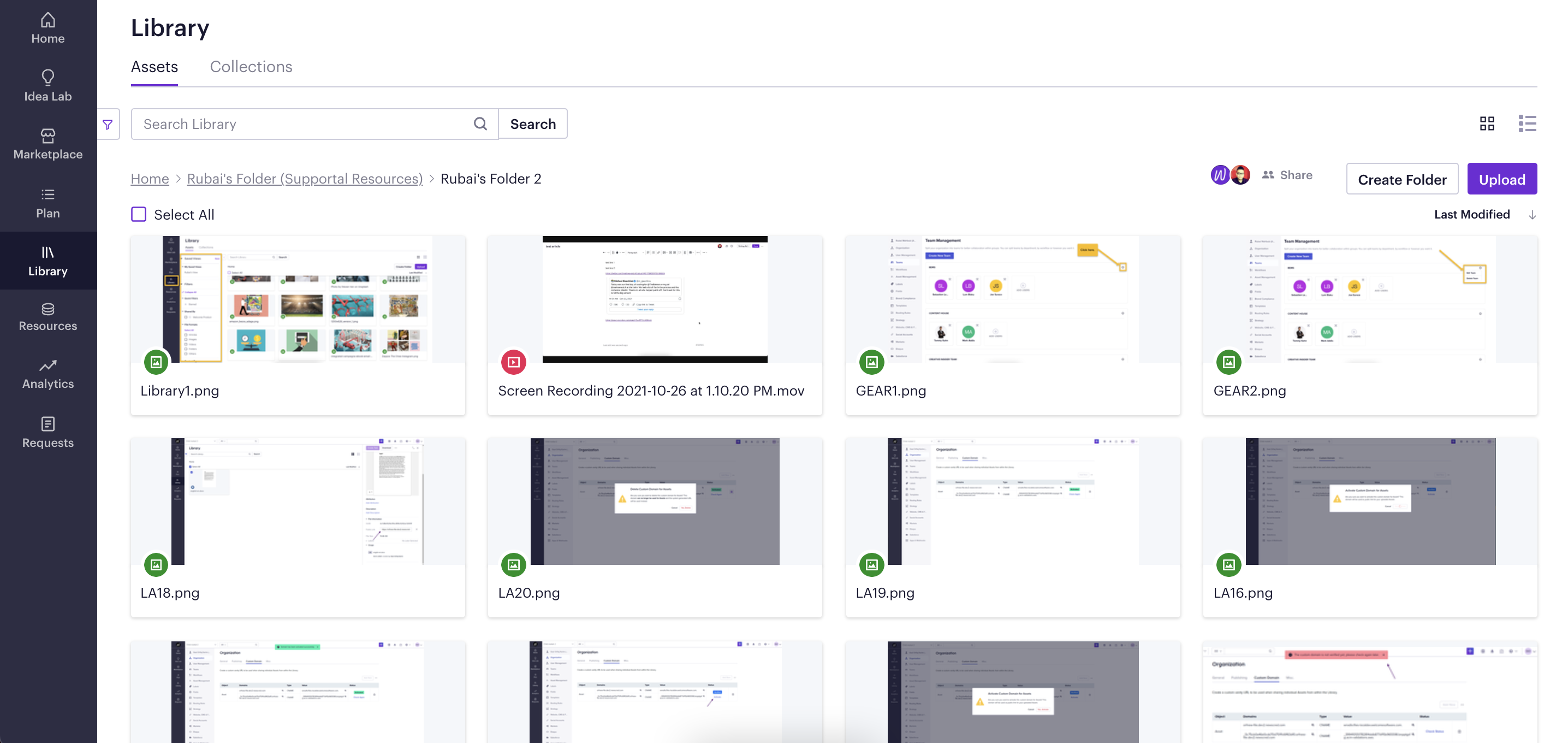 Alternatively, you can double-click on the folder itself to access its contents directly.
Delete a Folder
Select a folder and then click on it to open up the folder pane. In the pane, click on the ellipsis menu (i.e. the 'three-dots' shaped con) to access the 'Delete' button and then click on it.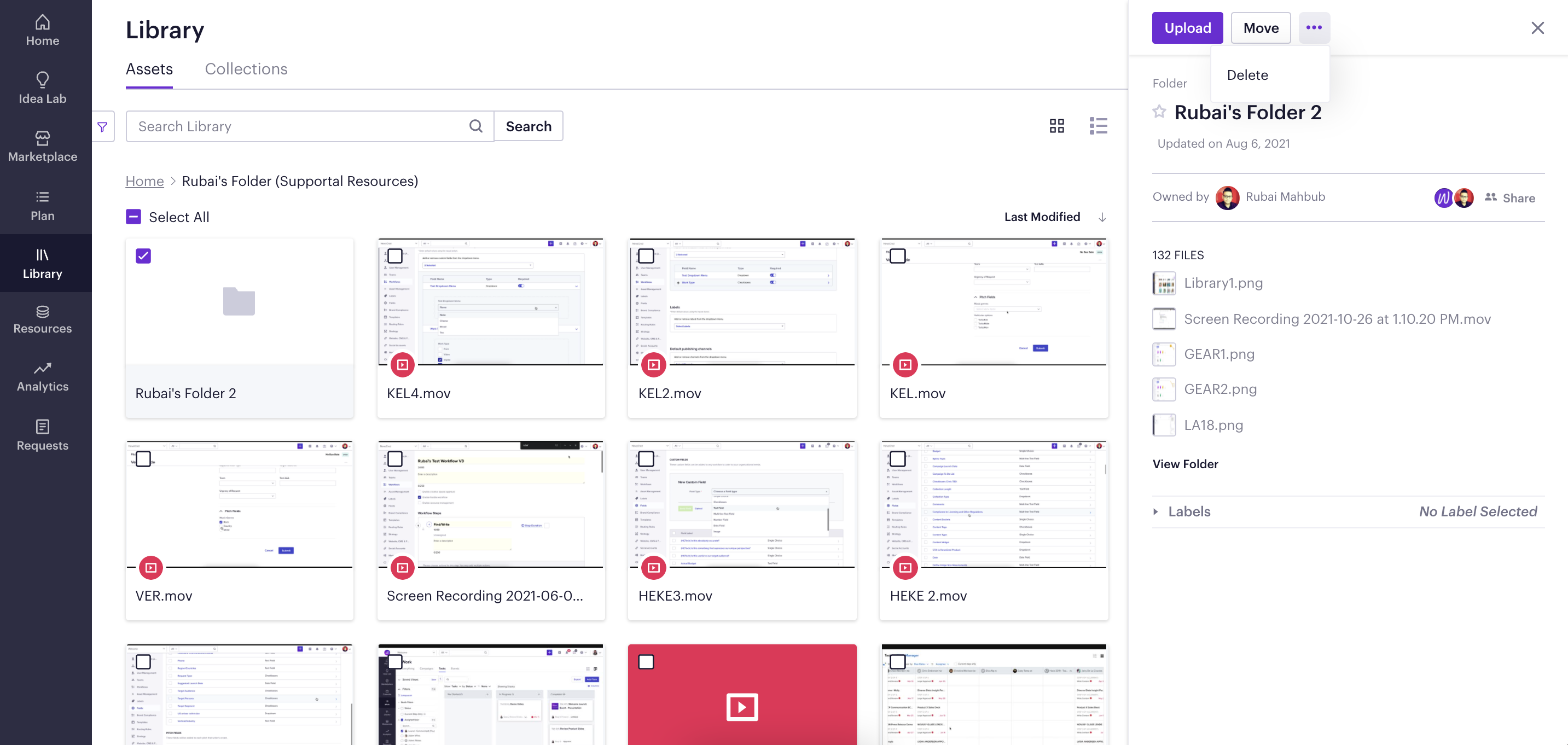 You will receive a confirmation message. Click Delete to permanently delete the folder.
Please note: For folders containing files, users will need to delete those documents first before deleting their folders.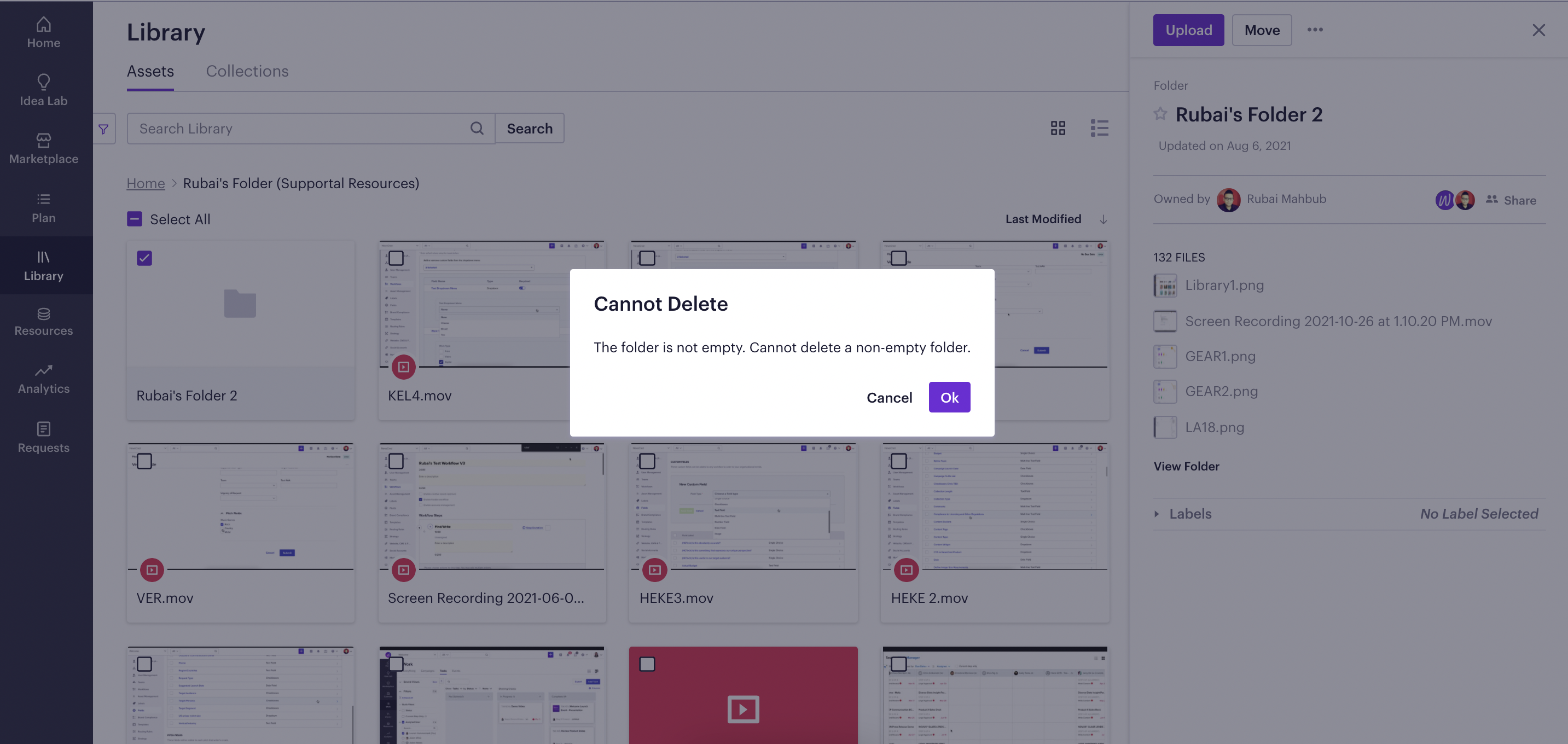 Questions? Contact support@welcomesoftware.com.