Go to Settings > Plug-in Manager to perform miscellaneous functions for the integration and configuration of Optimizely Content Management System (CMS).
Many functions in CMS are created as plug-ins, which you can manage from the Plug-in Manager. If your organization invested in additional plug-ins, you can find them in the Plug-in Manager also.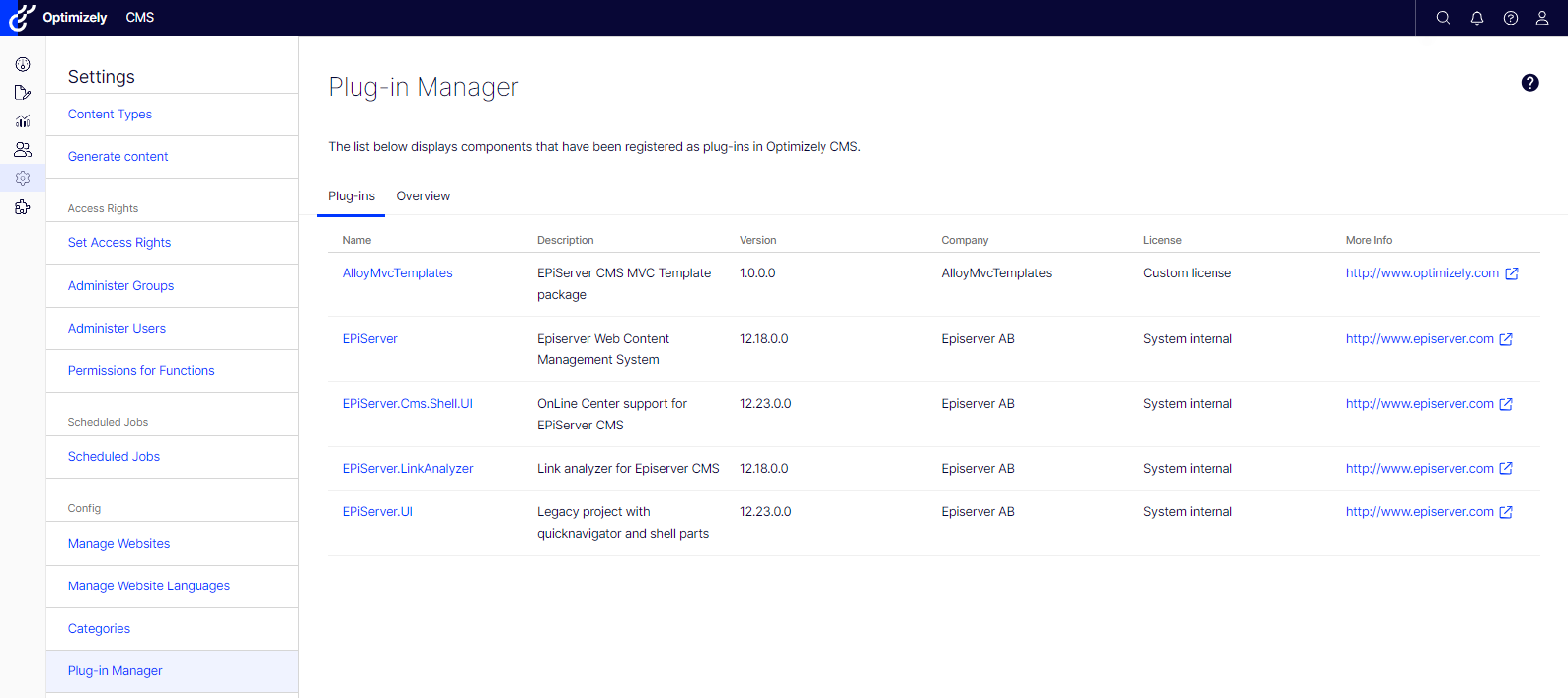 After selecting a plug-in, use the Overview tab to enable or disable access to parts.