The Copy Page Type function lets you add a new page type to the CMS. But, a preview is not available for new pages added this way.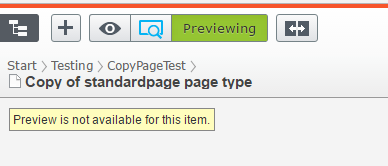 The Copy Page Type function of the Admin interface is legacy functionality. It was originally designed when Episerver content items were mostly handled through web forms, as opposed to the current MVC structure present within default sites.
If a new page type needs to be available to users, it is recommended that a developer add the page type through the the site's back end.