Only customers onboarded prior to July 15, 2022 have access to the Campaigns page and the following Account Settings pages: Sender Profiles, Domains & IPs and Preference Centers.
Obtain consumer opt-in
If you are using Optimizely Data Platform's (ODP's) SMS solution, you must comply with opt-in requirements as outlined in CTIA Principles and Best Practices.
The CTIA requires that you do the following:
Obtain a consumer's consent to receive messages generally.
Obtain a consumer's explicit written consent to specifically receive marketing messages.
Give consumers the ability to revoke consent.
Your SMS recipients must give you explicit consent and be opted in and/or should be expecting communications from you prior to receiving them. The FCC monitors for consent and reserves the right to block messaging service or suspend your account if abuse is reported. Learn more about how to set explicit marketing consent in ODP.
Best practices for SMS consent
Provide clear and conspicuous notice
A notice is the message that prompts consumers to opt in to your SMS campaign. You are required to provide your customers with a clear and concise notice about the type and purpose of the messaging they will receive. You should inform consumers of the following:
The program or product description
The phone number from which the messages will originate
The specific identify of the organization represented in the initial message
Any associated fees or charges
Other applicable terms and conditions (such as how to opt-out, customer care contact information, any applicable privacy policy)
Additionally, subsequent messaging should not contain any deceptive language or obscure opt-in details in terms and conditions.
Content for consumer opt-in
If you plan to send multiple messages as part of your promotional SMS campaign, follow the CTIA's best practices for recurring messages.
Provide your consumers with a confirmation message that clearly informs them that they are enrolled in the recurring message campaign with a clear and conspicuous description of how to opt-out.
Send your consumer an opt-in confirmation message before sending any additional SMS messages. Your confirmation message should include:

Program name or product description
Customer care contact information
Opt-out instructions
Disclosure that the messages are recurring and the frequency of messaging
Clear and conspicuous language about any associated fees or charges and how those charges will be billed
Content for consumer opt-out
You need to provide consumers with a choice to terminate messaging communications, regardless of whether the consumers have consented to receive the message. You should acknowledge opt-out requests with the following guidelines:
Ensure that consumers have the ability to opt-out of receiving messages at any time.
Support multiple mechanisms of opt-out, including phone call, email, or text.
Acknowledge all consumer opt-out requests by sending one final confirmation message per campaign to notify the consumer that they have opted-out successfully. Do not send any further messages.
State in your messaging how and what words affect an opt-out. Standardized "STOP" wording should be used for opt-out instructions; however, opt-out requests with normal language (like stop, end, unsubscribe, cancel, quit, "please opt me out") should also be acknowledged unless a specific word results in unintentional opt-out.
Consumer opt-out should not be impacted by capitalization, punctuation, or any letter-case sensitivities.
Types of SMS content
See the following table to understand the levels of consent expected for various types of messaging. For example, you may not have a customer's explicit consent but need to contact them via SMS, such as for transactional messages or when the customer initiates the conversation. The examples do not constitute or convey legal advice and should not be used as a substitute for obtaining legal advice from qualified counsel.
What is it?
Who initiated?
What's the content?

What's the consent?

Promotional

Your message contains a sales or marketing promotion.

Adding a CTA (such as a coupon code to a transactional text) may make a message promotional.

First message is sent by the brand

One-way alert

Message promotes your brand, product, or service

Explicit written consent:

Before you send promotional messages, the consumer should agree in writing to receive promotional texts.

Consumers may sign a form, check a box online, or otherwise provide consent to receive promotional text messages.

Transactional/
Informational

Receipts, order confirmations, appointment reminders, welcome texts, and alerts are in this category because the first text you send fulfills the consumer's request.

First message is sent by the consumer or the brand

One-way alert or two-way conversation

Message contains information (like Shipping confirmation, back-in-stock notification)

Explicit consent:

The consumer needs to agree to receive texts for a specific informational/transactional purpose when giving you a phone number.

Consumers may give permission over text, on a form, on a website, or verbally. Consumers may also give written permission.

Conversational

Back-and-forth conversation via SMS

If the consumer texts you first and you respond quickly with a single message, the exchange is likely conversational.

First message is sent by the consumer

Two-way conversation

Your message responds to a specific request

Implicit consent:

If your consumer initiates the text message exchange and you only respond to the consumer with the relevant information, then no verbal or written permission is expected
Example for Promotional Content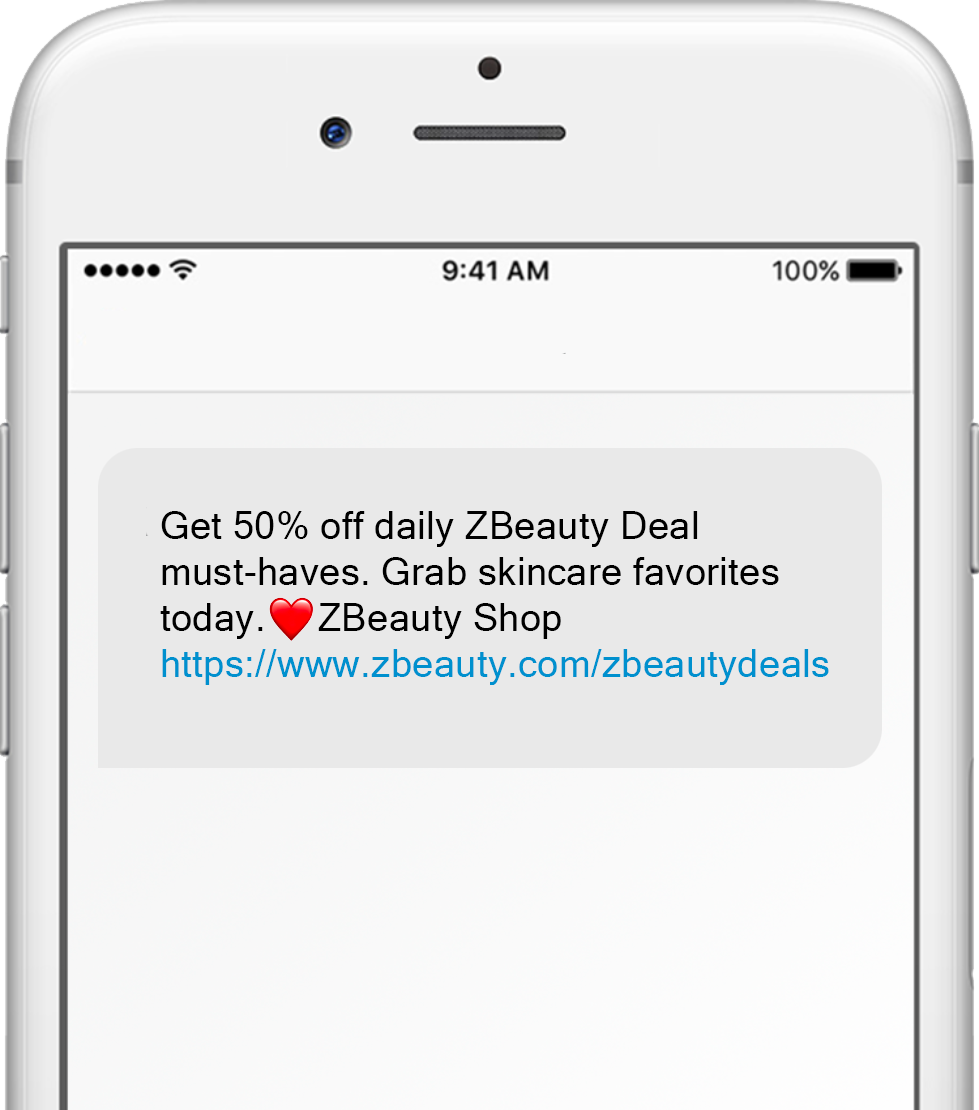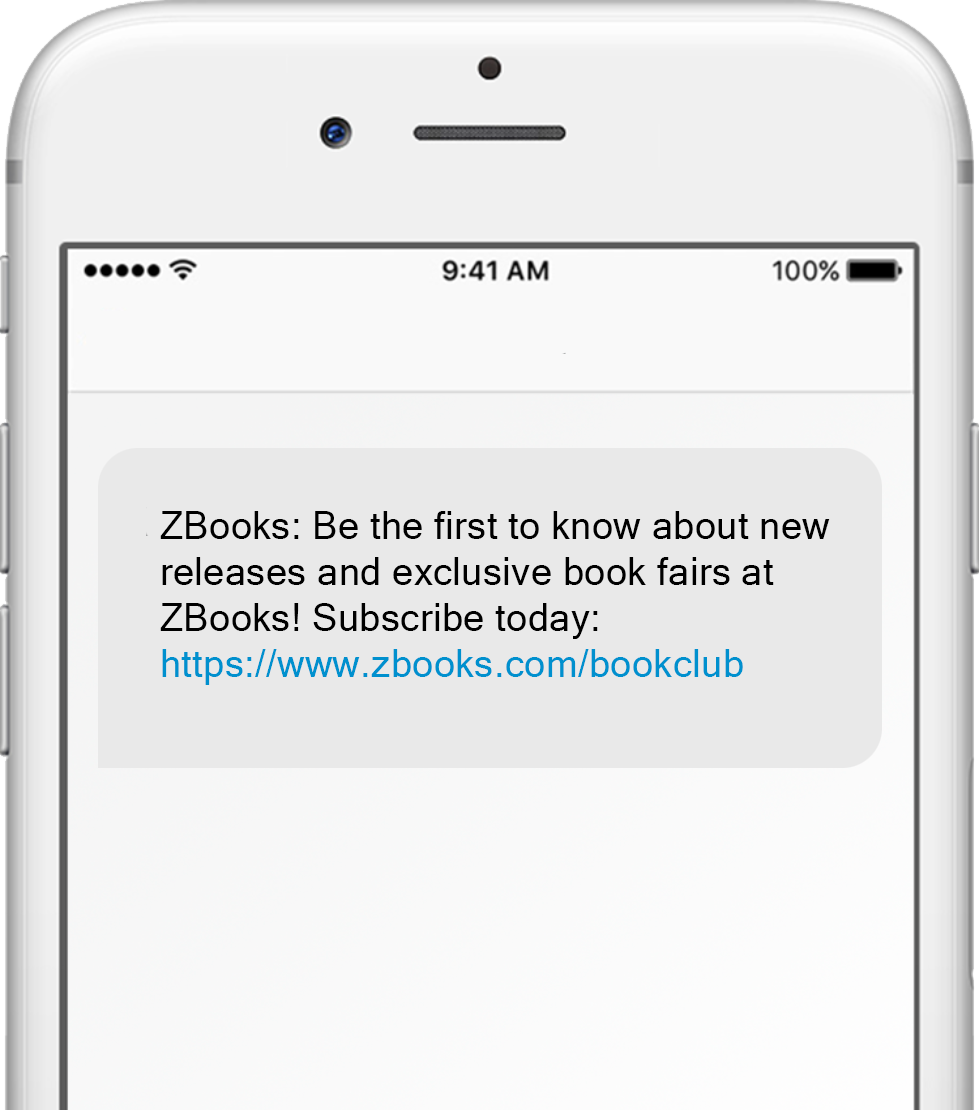 Example for Transactional/Informational Content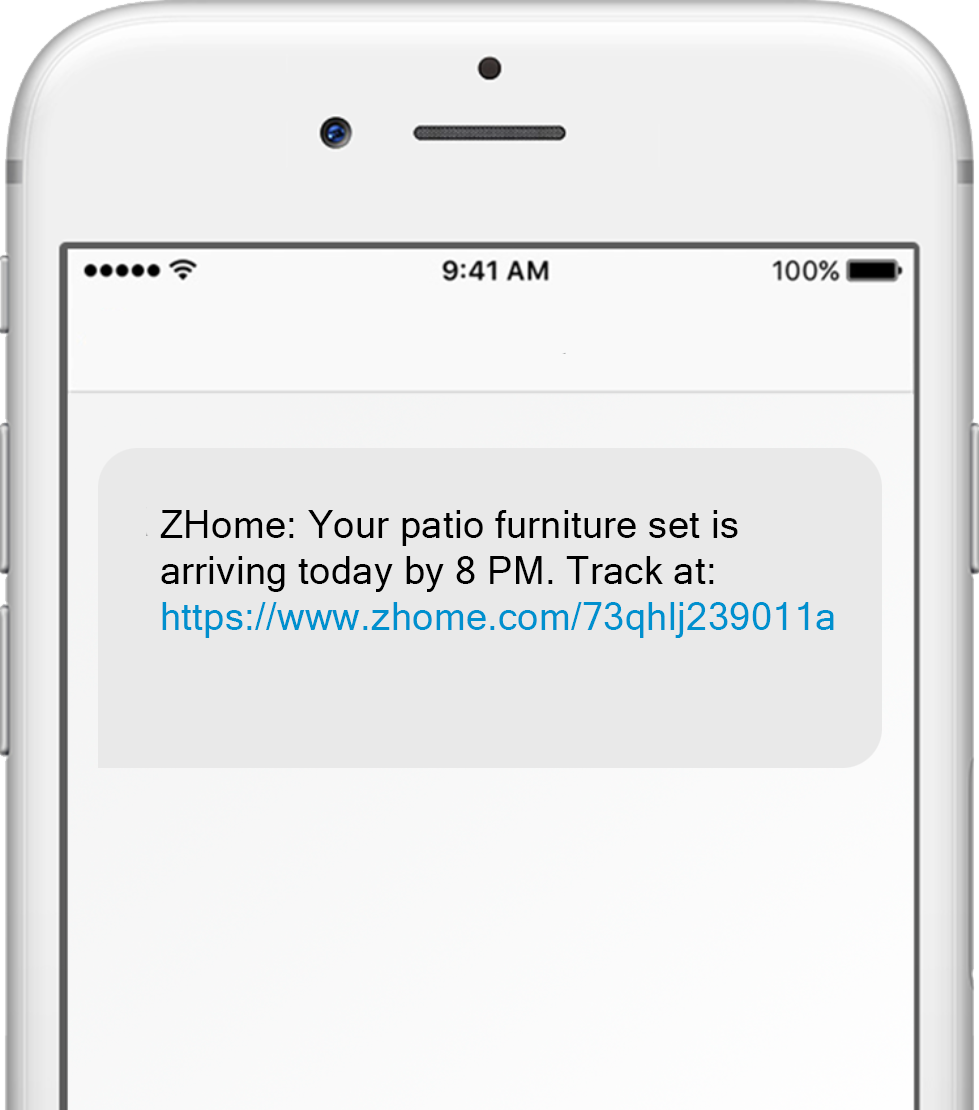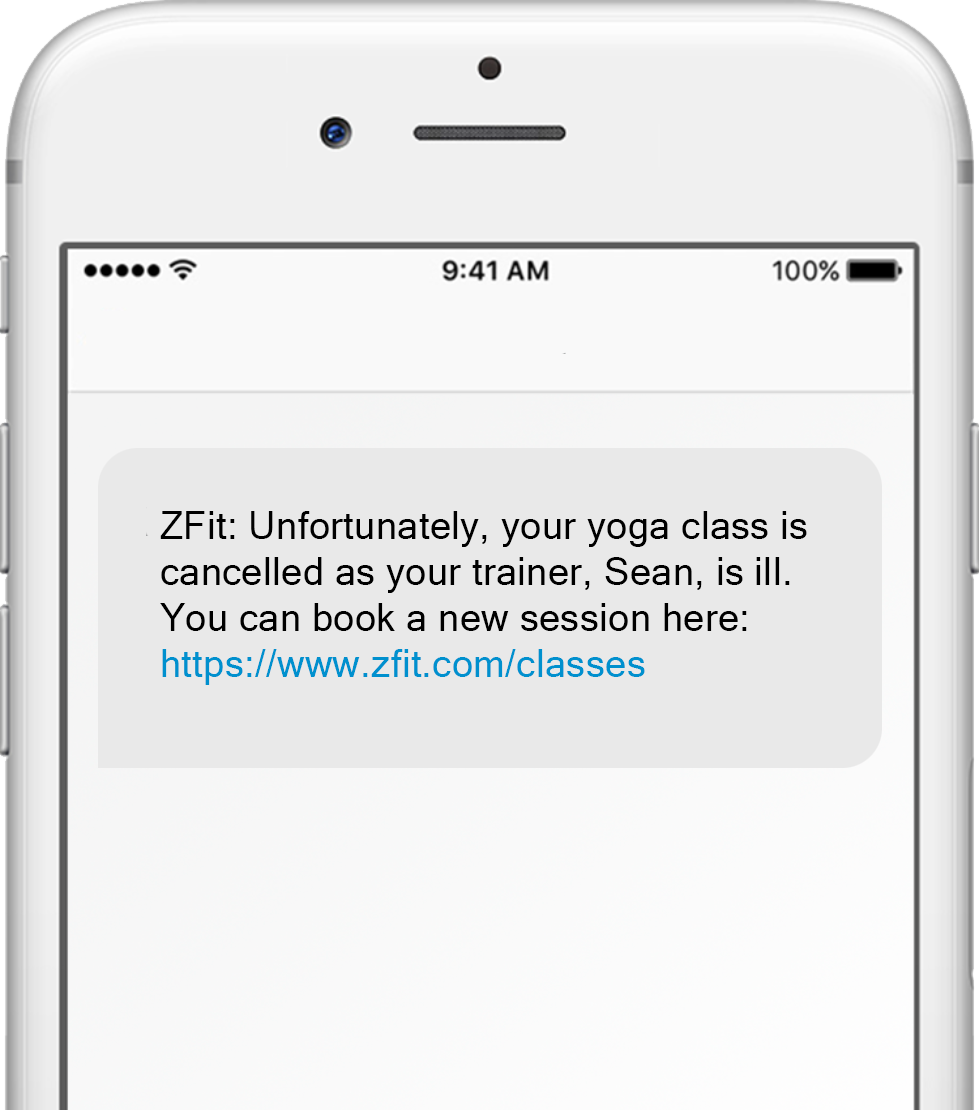 Example for Conversational Content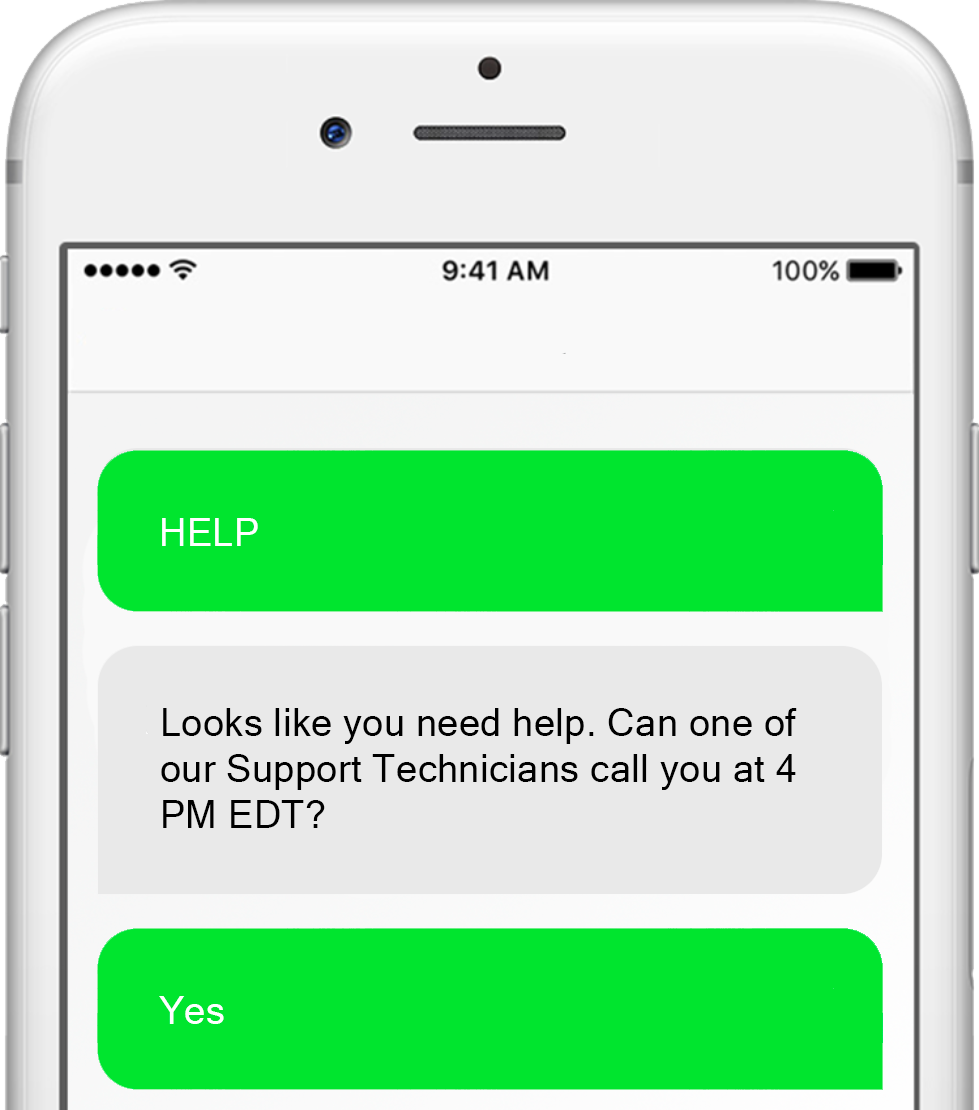 Prohibited content
The CTIA outlines best practices for SMS content. You are not permitted to send content associated with:
Engaging in an activity with any pornographic and/or adult entertainment industry purpose, regardless of whether such activity is lawfully permitted.
Depictions or endorsements of violence, hate speech, or otherwise engaging in threatening, abusive, harassing, defamatory, libelous, deceptive or fraudulent behavior.
Content related to the sale or promotion of substances that are classified as controlled substances under federal law, including marijuana.
Prohibited campaign types
Unless expressly authorized by ODP, you may not use SMS campaigns for the following purposes:
Third-party or affiliate lead and/or commission generation
Advertisements for loans
Credit repair offers
Debt relief
Debt collection
Work from home, secret shopper, or other similar advertising campaigns