This topic describes how to:
Manage API tokens in Optimizely Web Experimentation
Check for authorized third-party apps in Optimizely Web Experimentation
To manage your API tokens, select Profile by logging in to Optimizely Experimentation and clicking on Profile on the bottom left-hand side.

From the Preferences tab, you can manage your personal information, email preferences and Enable/Disable two-factor authorization. Refer to Update profile settings in Optimizely Experimentation for more information about your profile settings.
In the API Access tab, you can view/generate your personal access token and view your authorized applications.
API Access
From the API Access tab, you can manage your API Tokens and review your authorized applications. Optimizely Web Experimentation's REST API lets you create and manage Optimizely Web Experimentation projects and experiments from third-party applications. To use the REST API, you will need to authenticate by generating an API token. If you need to generate or view API tokens, log in as an Administrator and navigate to Profile> API Tokens. Then click on Generate New Token... Name the token and then select Create. Read our article on API tokens to learn more.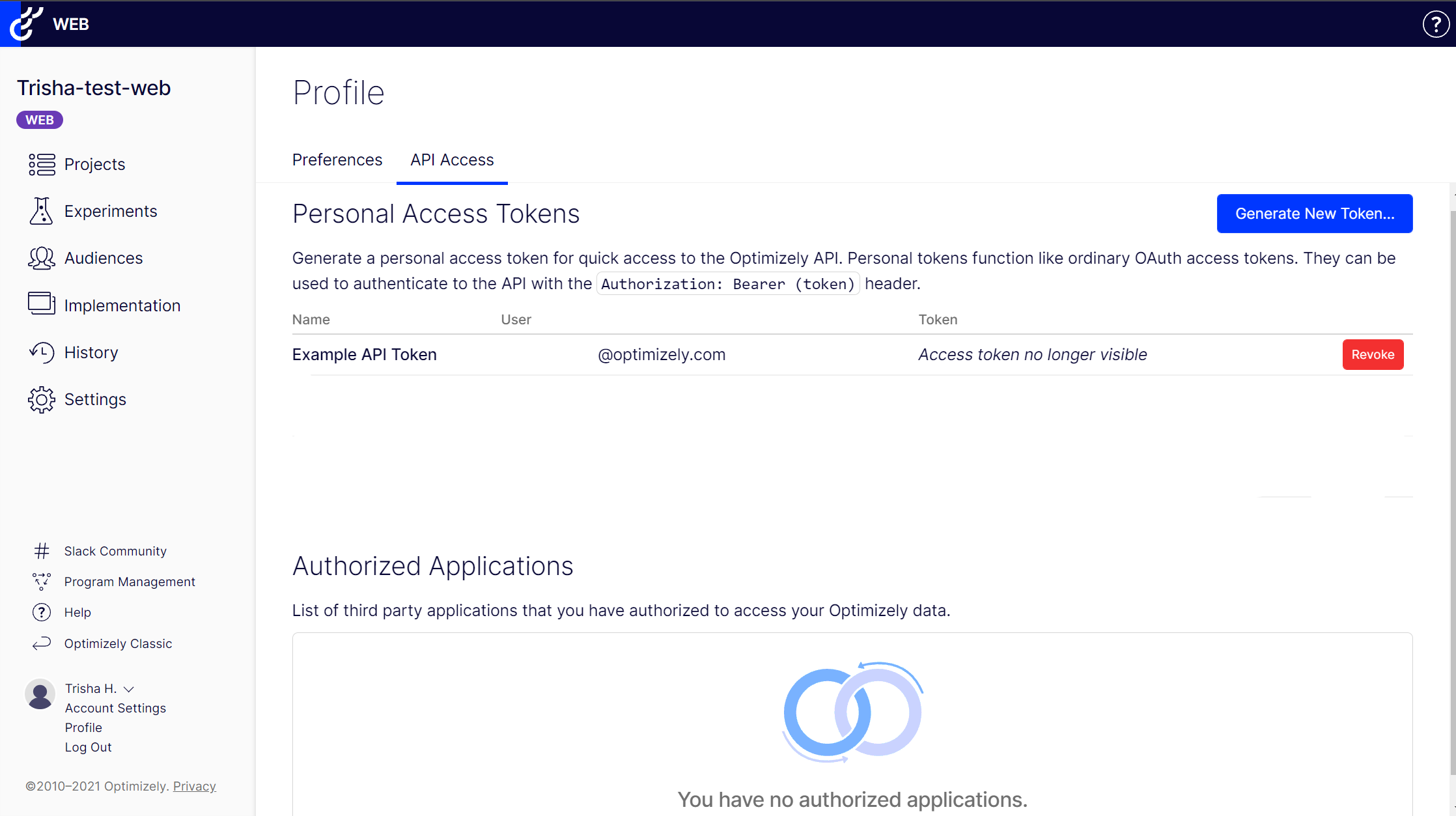 Authorized applications
Use the Authorized Applications section to view third-party applications that you have authorized to access your Optimizely Experimentation data.