Here are the steps to view the Search Server 2010 crawl logs.
1. On the search server open Sharepoint 2010 Central Adminstration as an administrator.
2) Click manage service applications under application management.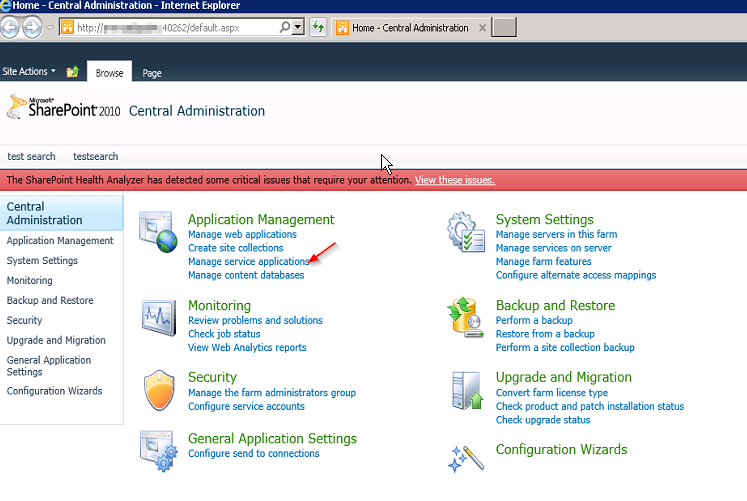 3) Click Search Service Application.
4) Click crawl log.
5) Hover over the content source, click the down arrow and click view crawl history.