Optimizely Data Platform (ODP) lets you preview web content on your site and share the web content to other employees before it is live.
Preview content
Click Preview in the Design window.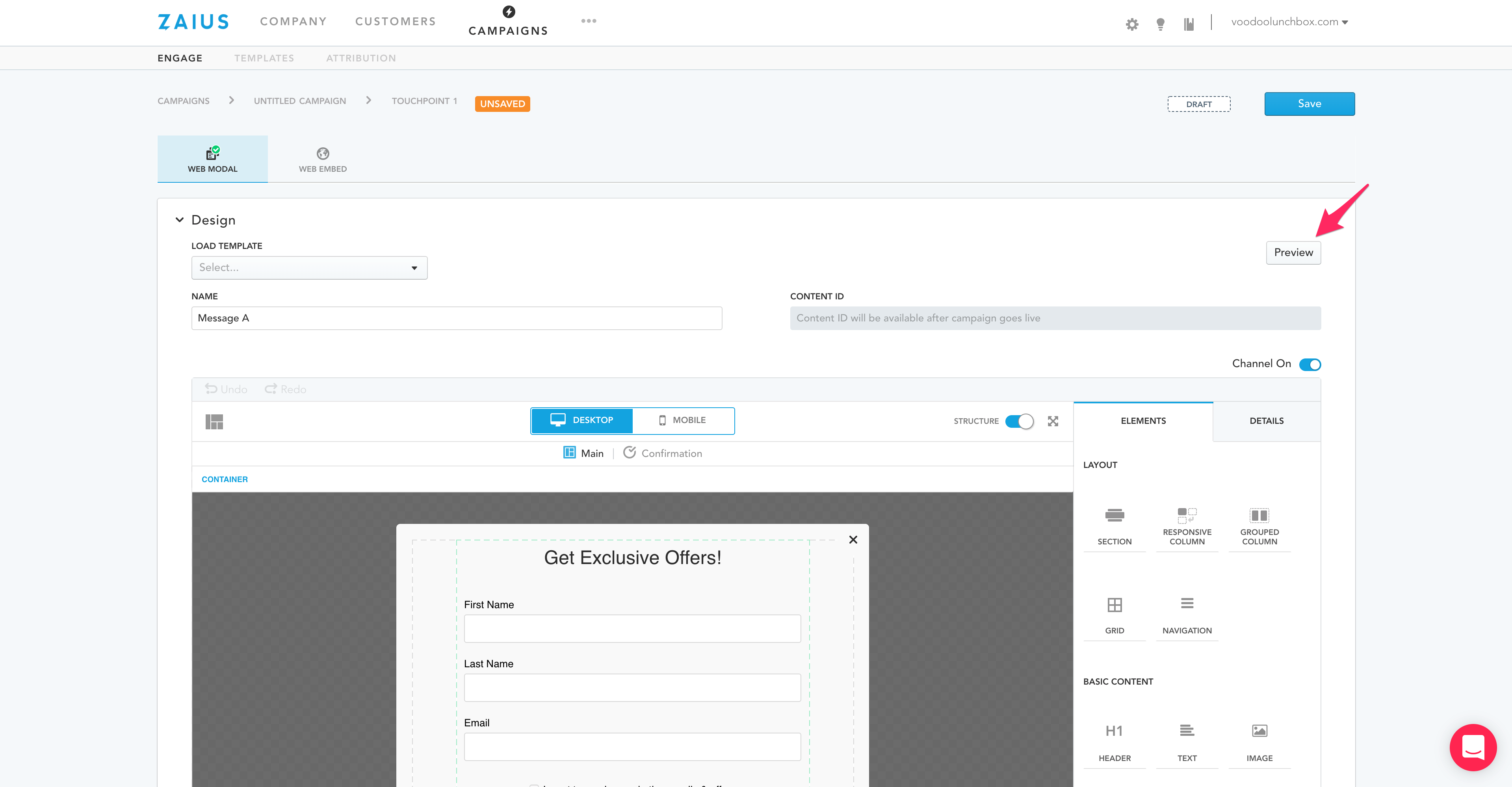 Enter a page URL when prompted.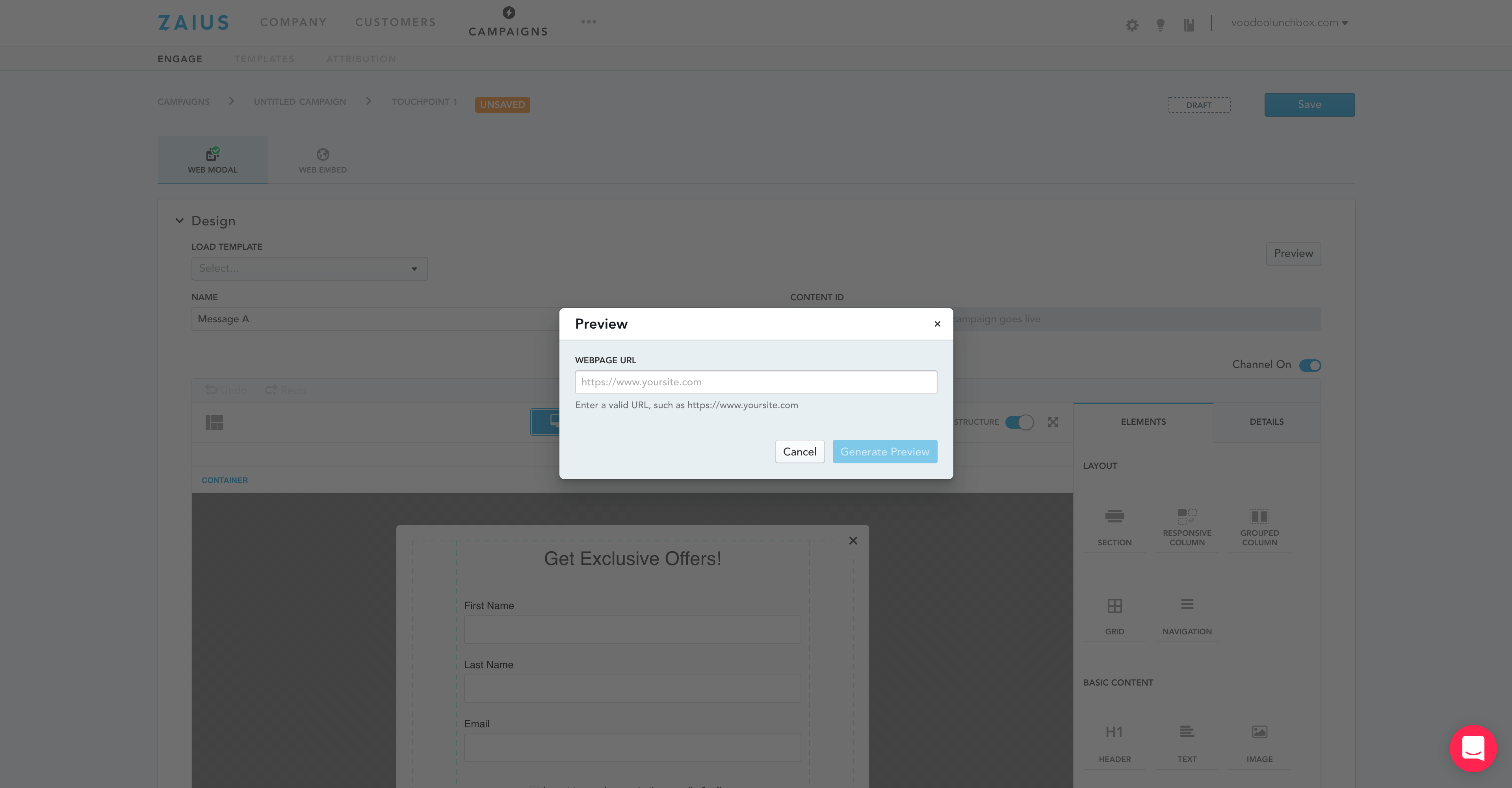 ODP will validate that the page you have selected matches the rules you have setup in the Pages window. The preview phase will show all triggers but ignore constraints.
Troubleshooting
If you are unable to preview, please ensure the following criteria are met:
1. You must have either the Optimizely SDK integrated with the site URL in question or be using an app/integration that handles this like Shopify.
2. Ensure that the page URL matches your constraints. For example, if the site you are trying to preview is myacme.com, and your page limitations are that the URL must contain acme.com, ODP will display an error.