The spellchecker verifies spelling in the TinyMCE editor. See also Editing content using the TinyMCE rich-text editor.
Click Spell Checker to check your spelling in the rich-text editor. Spellchecker highlights words with alternative spellings, and you can click the word to see the alternatives.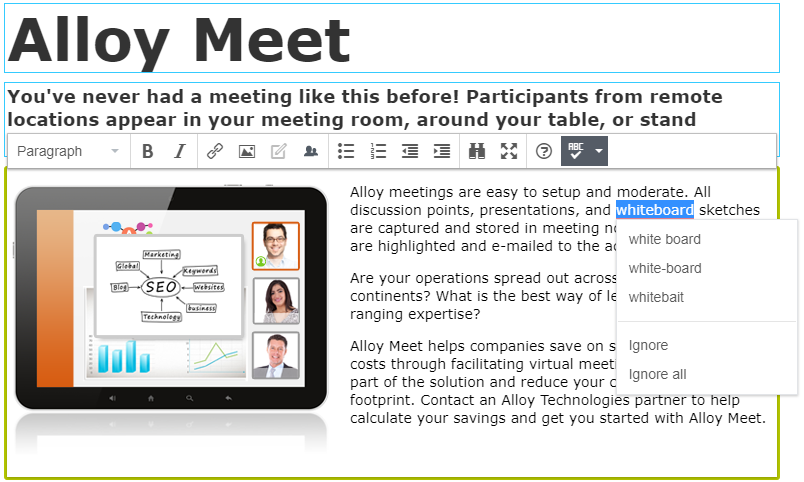 You can select a language from the list of available languages under the spellchecker button.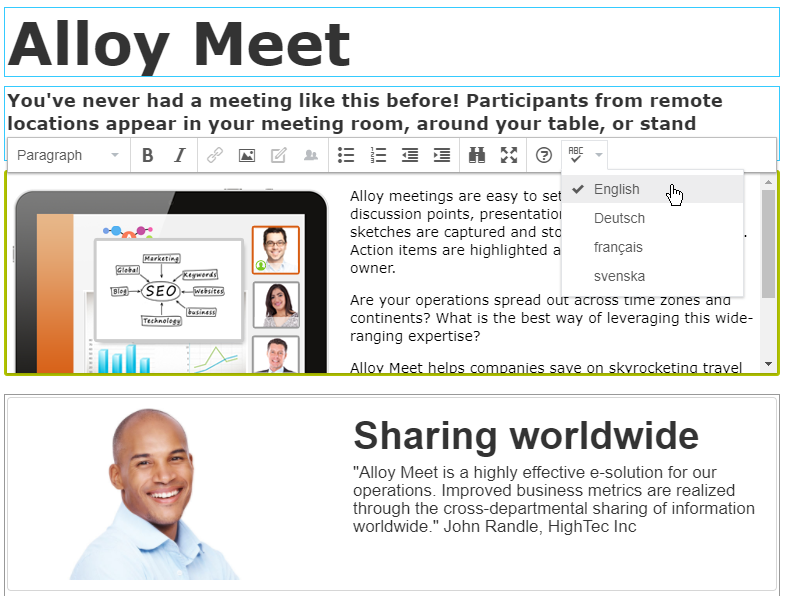 To make a dictionary available in the spellchecker language list, an administrator must enable the language on your website from the CMS admin view; see Managing website languages.
Spellchecker includes the following dictionaries by default:
Danish (da)
Dutch (nl)
English (en-US)
French (fr)
German (de)
Italian (it)
Norwegian (nb-NO)
Polish (pl)
Portuguese (pt)
Russian (ru)
Spanish (es)
Swedish (sv)