Fields let you manage metadata in your Optimizely Content Marketing Platform (CMP) instance.
Labels and custom fields were merged into one category called fields. The Additional information tray in tasks was also deprecated.
Add Fields
The Fields tab lets you make field type changes, and add fields to templates and workflows.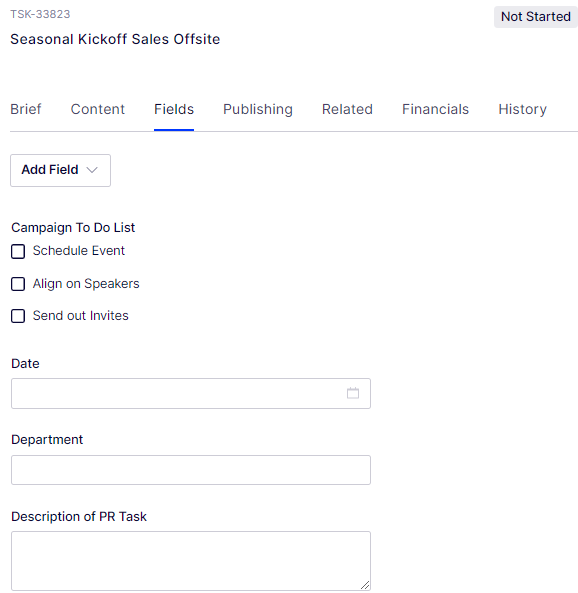 Click Add field to add fields to the task.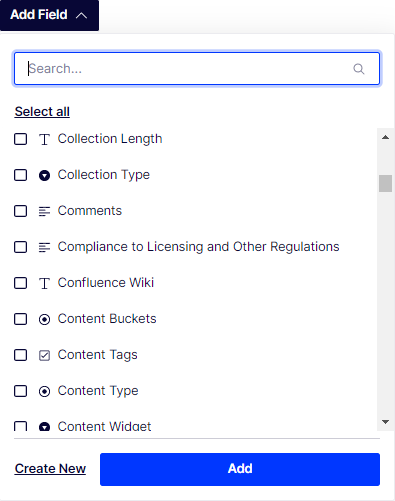 Add field is not available for rigid workflows.
As an admin, select your avatar > Fields.

Click Add Field and select the type of field you want.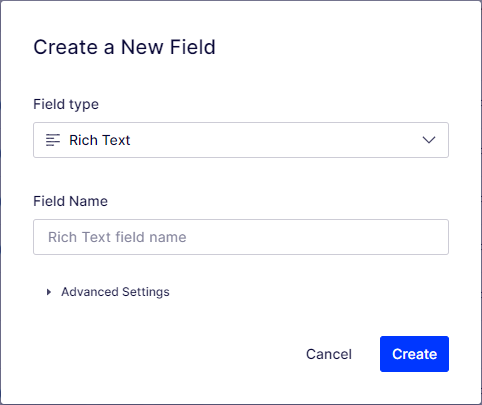 Click Create to save the field definitions.
Apply fields to workflows
To apply fields to workflows, select your avatar > Workflows, then select an existing workflow (or create a new one).
Locate the Fields section in the workflow.
You can mark fields as mandatory on task creation or task completion by clicking the option menu (...) next to the field.

You can drag and drop fields into any order.
Field values can also be preselected for workflows, which display for tasks created with the workflow.
Rigid workflows can have additional requirements such as adding the edit fields action to a step.
Automate metadata
Fields coming from a brief or a campaign automatically carry over to the Fields tab. If there is a task workflow with fields defined in settings, only those fields inherit the values from brief or campaign. See Fields and inheritance.