Description
The "Active" flag for the Episerver Find Content Indexing job will become inactive if turned on in Integration and Preproduction DxP environments. This happens automatically without anyone manually setting the flag.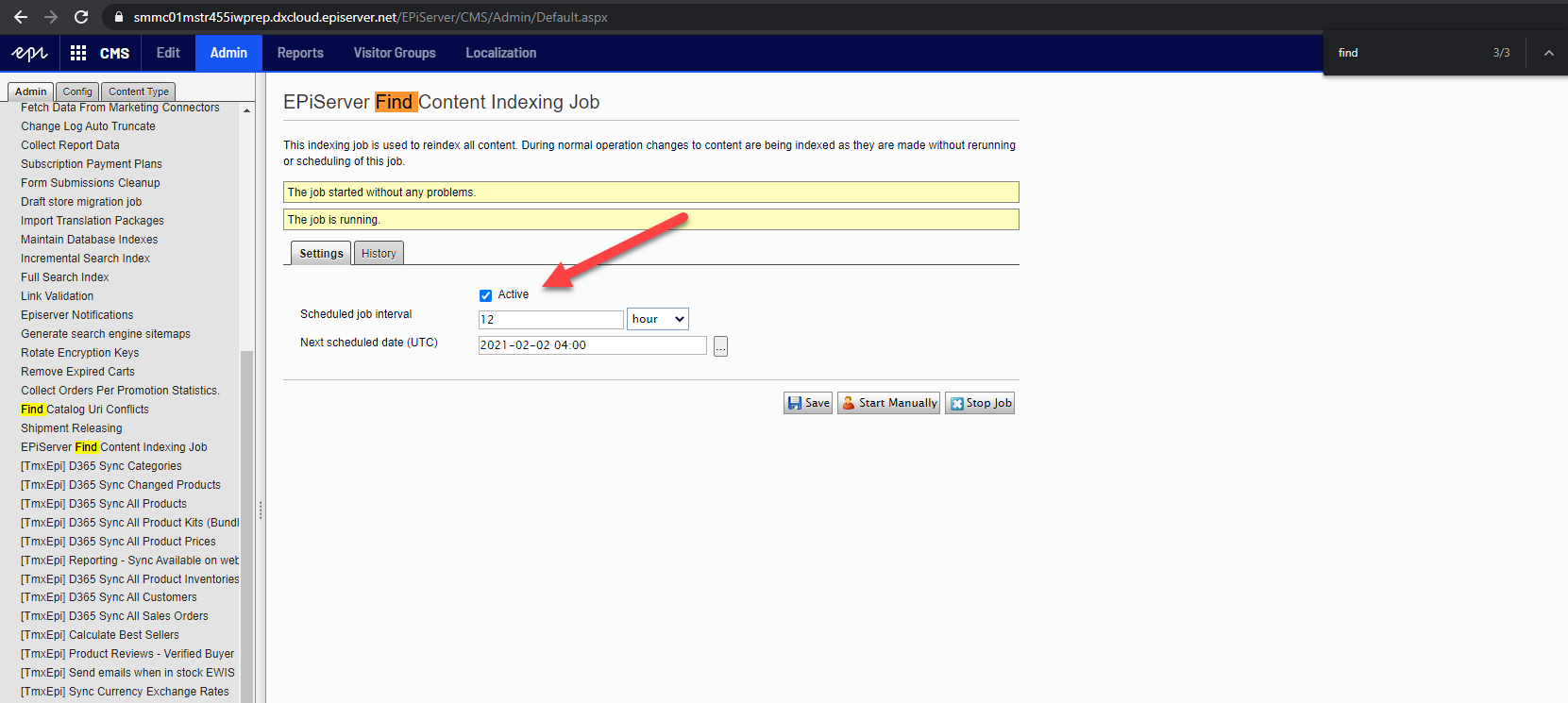 Reason
Unfortunately the indexing job creates a large load on the Episerver Search backend which can result in slow or even broken search functionality. So the flag is intentionally set to inactive for all DxP Integration and Preproduction sites using a runbook. The built-in alternative, event indexing, automatically indexes additions, changes, and deletions of pages making the job redundant in most cases.
There are two legitimate scenarios for using the scheduled indexing job:
After installing Episerver Search & Navigation CMS integration for the first time. Otherwise, existing pages are only indexed when manually republished.
The automatic indexing failed.
There is a large change affecting the majority of pages.
There is a change to page/block type code.
For best practices related to this job see the below attached document.