Welcome to the help guide for Experimentation.
Below you'll find resources to help you set up Optimizely, build and run experiments, and learn from results. If this is your first time using Optimizely, use our quickstart guide.
Set up Experimentation
Before you can start running experiments, implement Optimizely Web on your website. Here are a few articles to help you get started:
Build Experiments
Once you've implemented Optimizely Web on your website, you're ready to start building your experiments. The following links are helpful to get you started: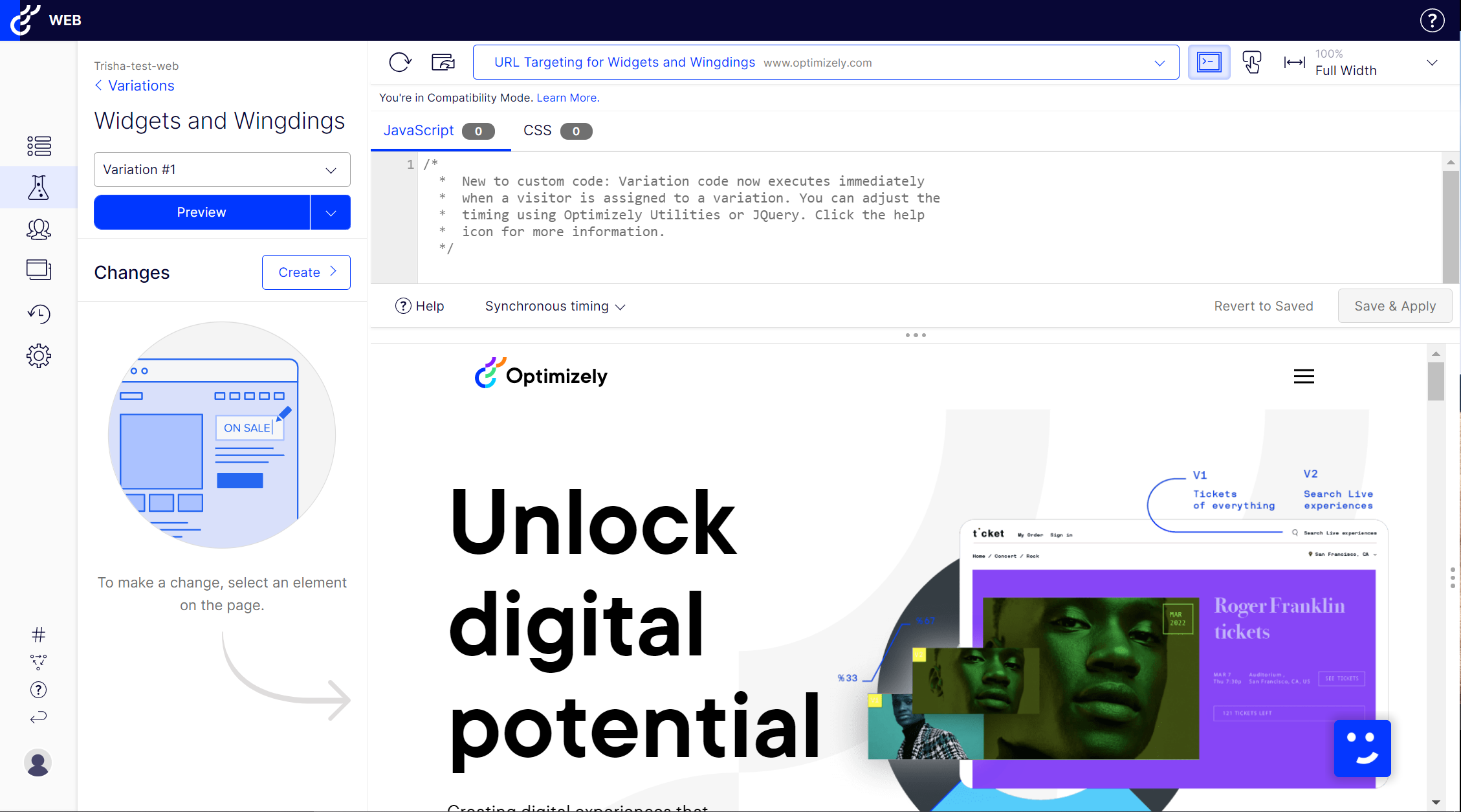 Ideas to help you get started:
QA and Troubleshoot
Before deploying your experiment, Optimizely recommends that you thoroughly QA your experiment. More information on how to QA and troubleshooting can be found in the following links:
Turn results into action
Once you've run your experiment and have gathered some results, it is time to turn these results into actions. For more information on how to interpret your results and how to share them with your team, refer to the following links:
Grow your optimization program:
Check out the Optimization Methodology to learn more about building an impactful optimization program.