Optimizely Web Experimentation makes collaboration easy with our Concurrent Editing feature.
Concurrent Editing tracks users working on any of the pages within the Experiments tab (such as Variations, Targeting, etc.). If others have worked on the same experiment as you in the last 15 minutes, a blue notification box displays.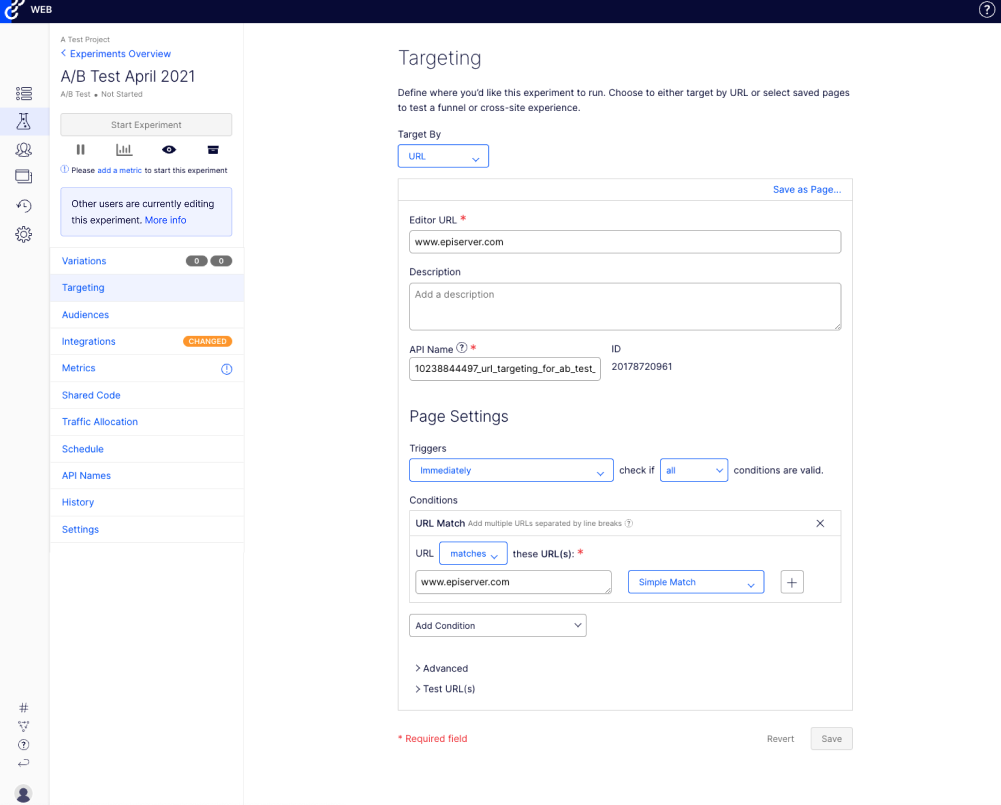 Click More info to view a list of the users that are viewing/editing the experiment.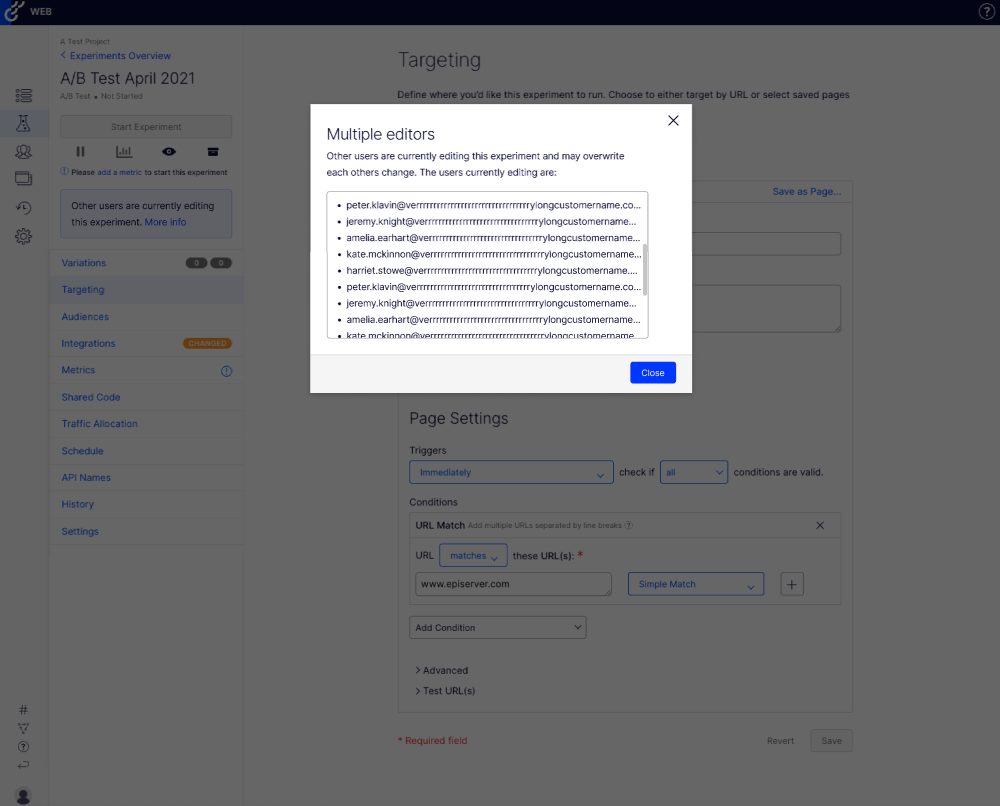 When you see this warning message, we recommend reaching out to the listed user(s) to ensure you do not overwrite each other's work. You do not need to worry about refreshing your page for a Concurrent Editing update, as it only has a minute-long pull time.
If you would like to submit feedback on this feature, please use our feedback portal.