This topic describes how to:
Log in to Optimizely Web Experimentation
Reset your password
Wait if you are locked out of Optimizely Web Experimentation Account
If you have trouble logging in to the Optimizely Web Experimentation platform, here are a couple of fixes you may want to try:
Log in after clearing your browser cache and cookies, or open a fresh Chrome Incognito browser window and then log in

Disable any browser extensions that you currently have running

Log in using a different browser

If you're using a single-sign on account, make sure you log in using the SSO link (you might see the message "Please login through your Identity Provider")



If you're trying to log in with your mobile device, try the web application instead (we don't currently support using Optimizely Web Experimentation from a mobile device)
If you're able to log into Optimizely Web Experimentation but having trouble loading your site into Optimizely Web Experimentation because it requires a login, read this article on loading gated pages instead.
You must close all Chrome Incognito windows to fully clear the cache and cookies. Do this before trying to log in with a fresh Incognito window.
If you need to reset your password, use the Need help logging in? link on the Home Page.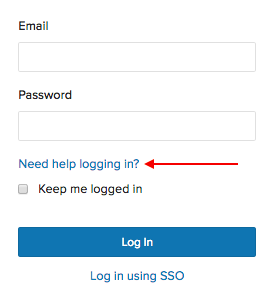 If you do not receive an email after 1-2 minutes, check your spam folder. If the email is not in the spam folder and you are using a business email, check with your IT team to see whether emails from Optimizely Web Experimentation are being auto-detected as spam. You may need to change some settings for the emails to make it through.
Still cannot log in? On the Home Page, click Request help. This sends an account recovery request to our support team, who will contact you within 24 hours.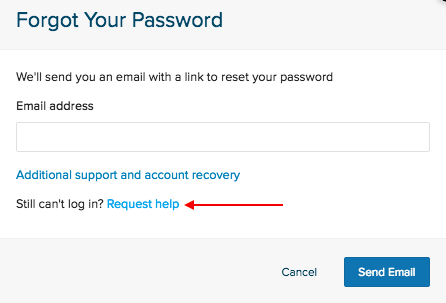 After six failed attempts to log in, your Optimizely Web Experimentation account will be locked for 30 minutes. The 30 minute period lockout period starts from the most recent attempt. So, wait a full 30 minutes before attempting to login again.