Go to Commerce > Catalog to browse catalogs and their related categories, products, and variants. You can also search for catalog entries.
Browse catalogs
Click Catalogs to browse the list of catalogs. The following image shows multiple catalog nodes containing different types of products.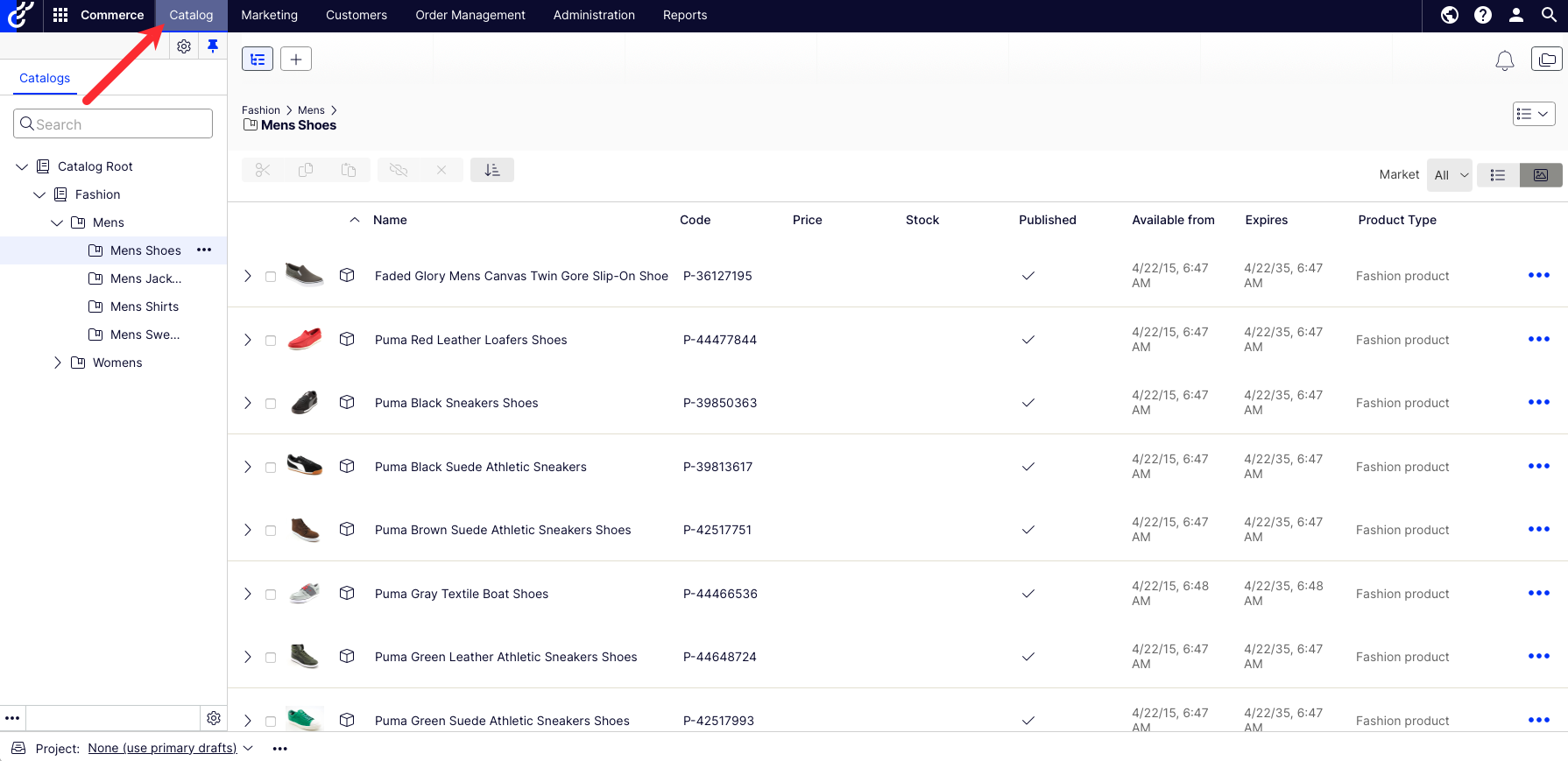 Select a catalog from the tree node (such as Fashion > Mens > Mens Shoes) to view its categories and catalog entries, which appear in the Catalog item list. The list displays the name, code, price, and availability of products and their variants.
To filter an item list by market, use the Market selector.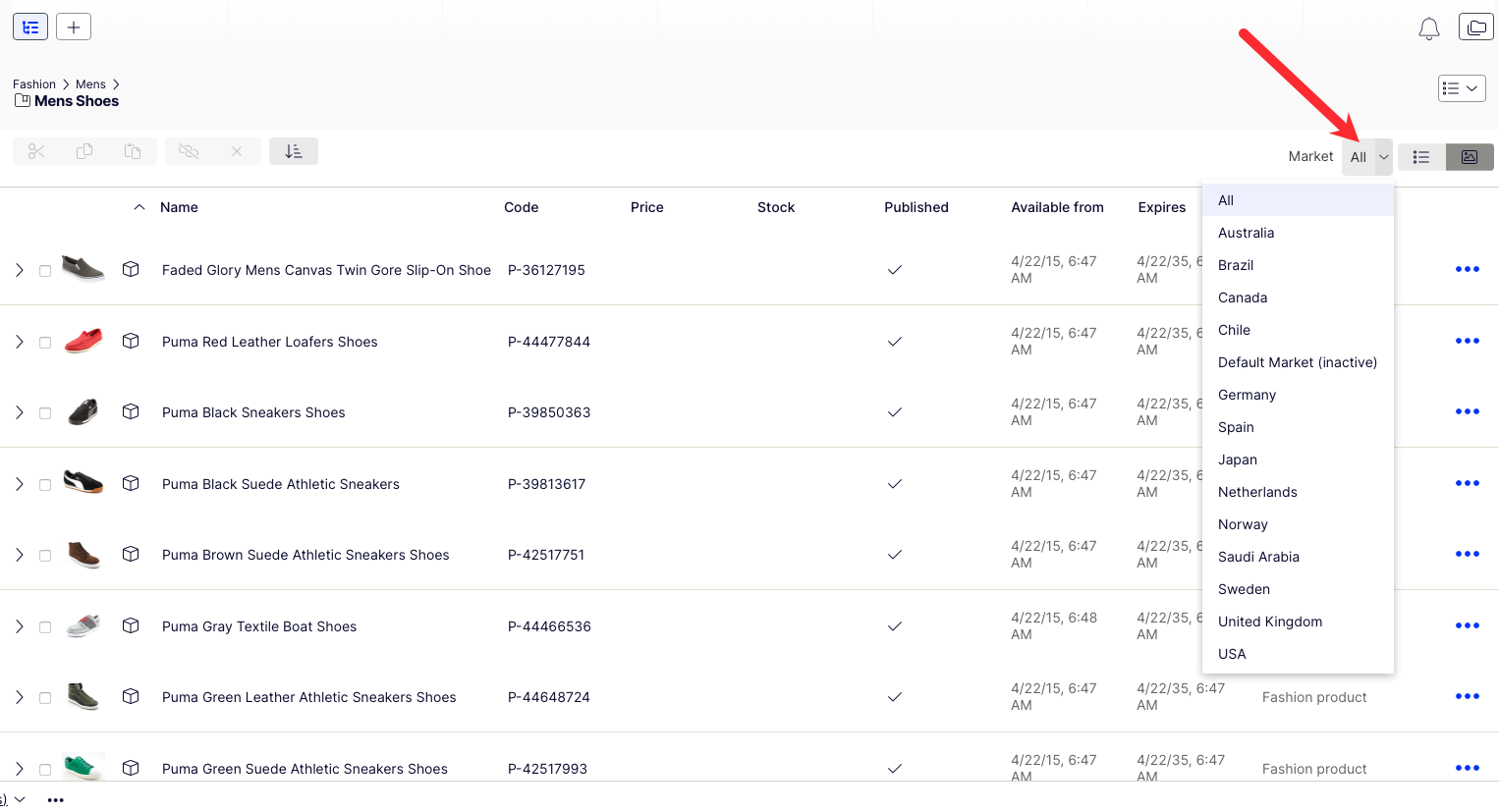 You can also display or hide thumbnail images by toggling Show as list or Show as thumbnails.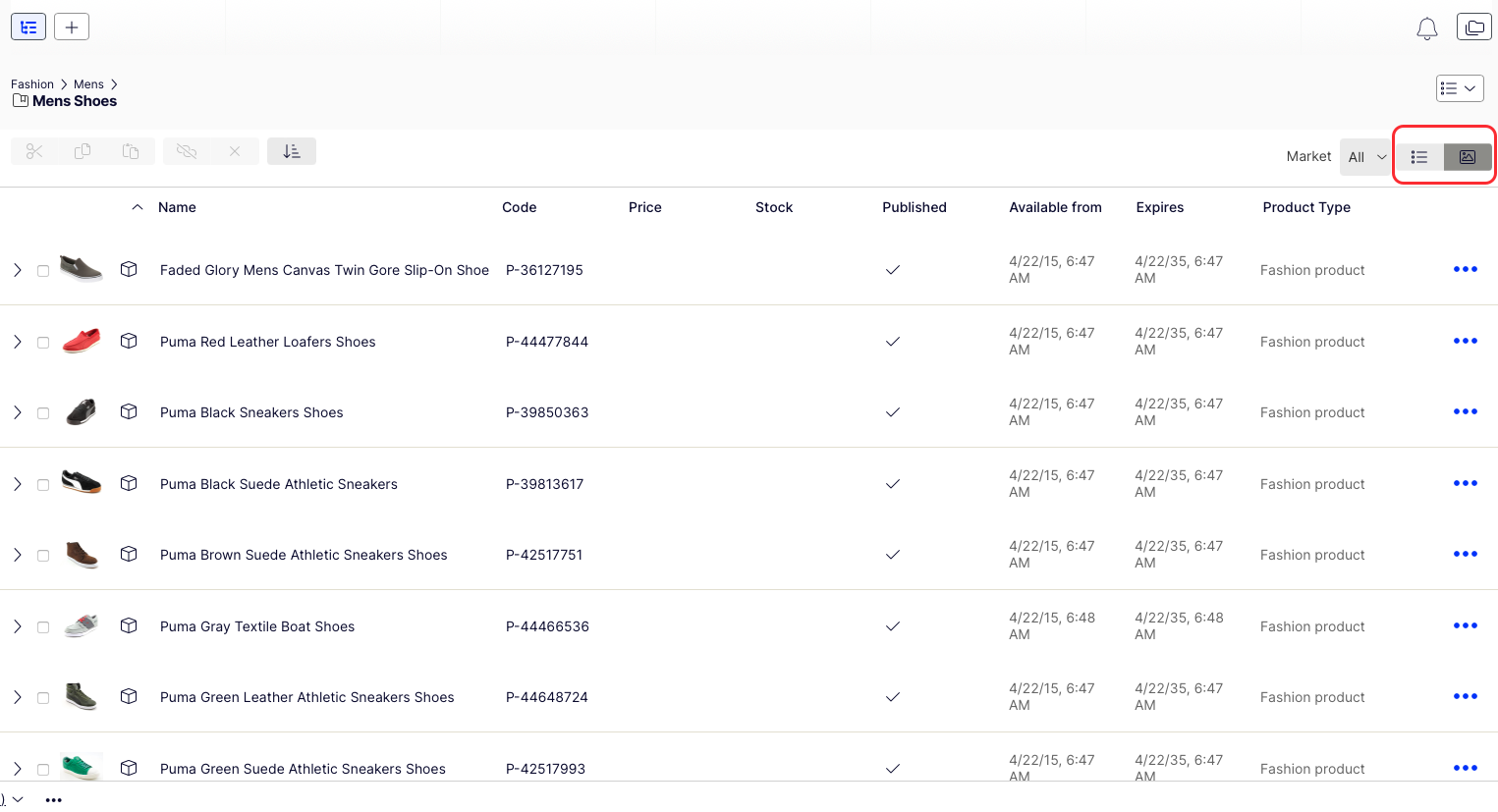 Select a category and drill down until you see products, packages, and bundles. Select the arrow next to a product, package, or bundle to display related products and variants. Inventory and pricing information appears for variants.
Catalog items have icons, which help you identify their content type.
| Icon | Meaning |
| --- | --- |
| | category |
| | bundle |
| | package |
| | product |
| | variant/SKU |
Select a product or variant to view and edit its content. See Work with catalog entries for more.
Search for catalog entries
To search for catalog entries from the Catalogs tree, enter keywords into the search field. If you enter keywords inside quotation marks (such as "canvas"), the search only returns entries with those exact terms. See the Browse catalogs section.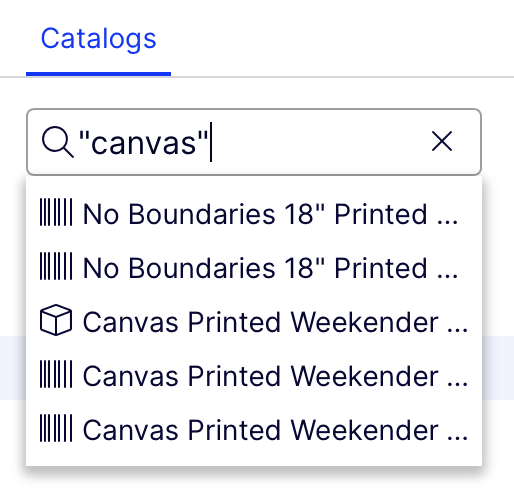 Access products in Optimizely Content Management System (CMS)
You can also access catalog entries from the edit view through the Catalogs gadget in the assets pane in CMS.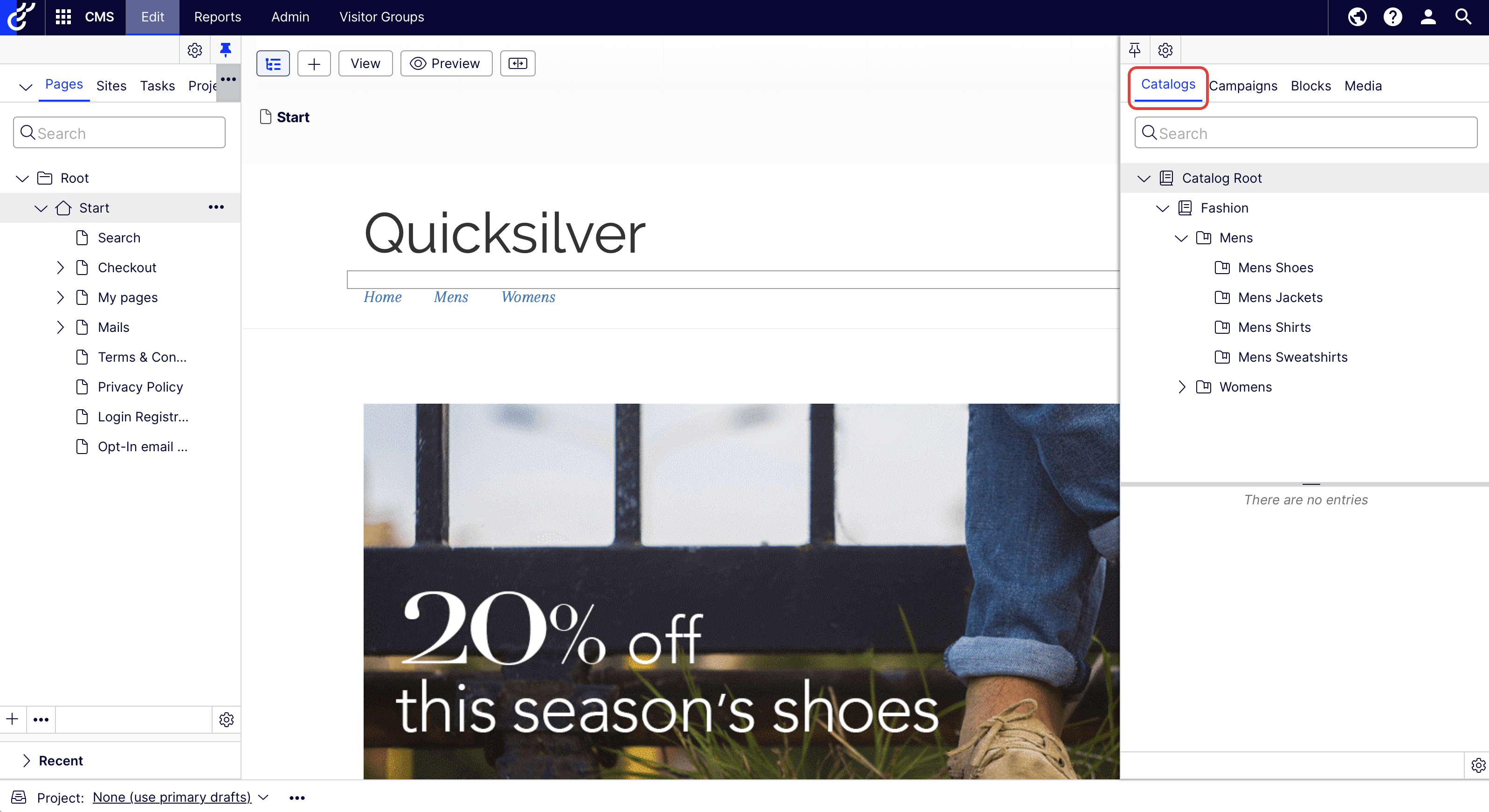 The gadget is useful when dragging-and-dropping catalog entries into content areas. See Managing content.