Description
When the customer clicks the Configuration tab, it shows "No product is enabled yet, Contact support for further assistance."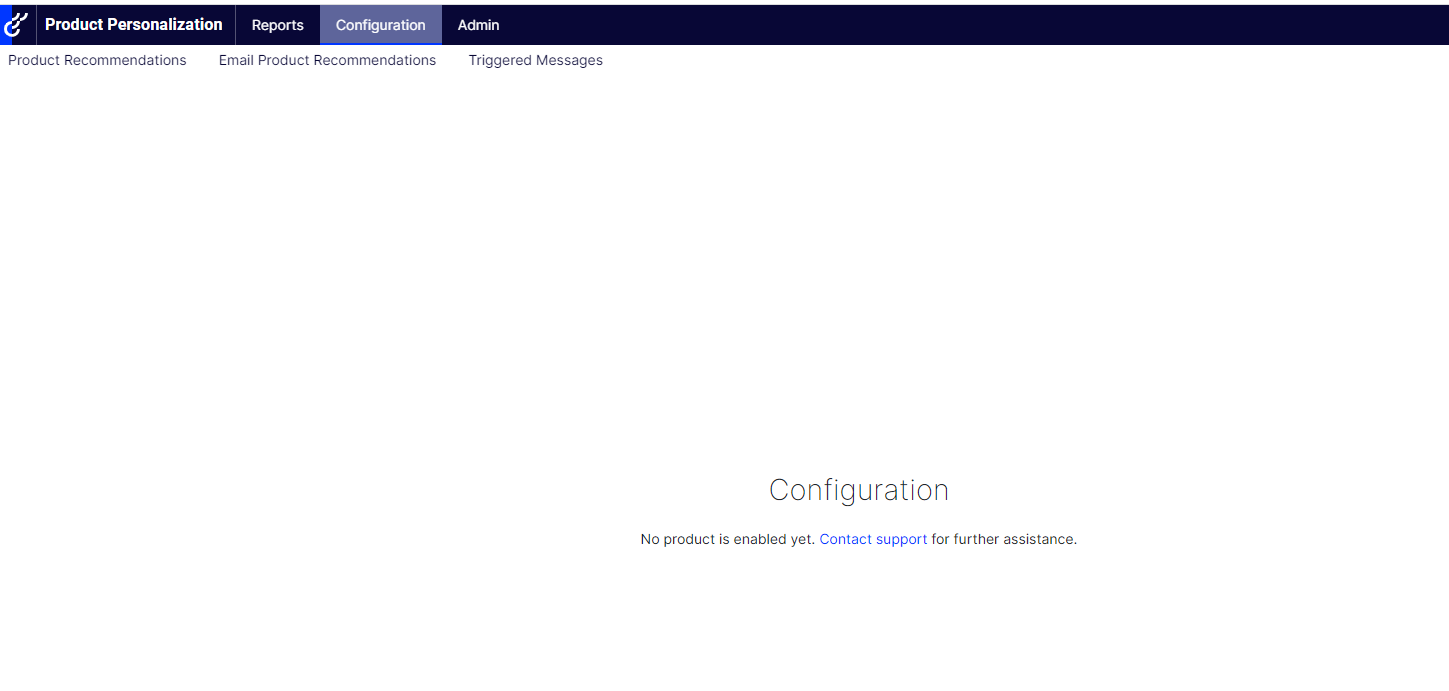 Resolution
This is because this user is not granted certain permissions. Log in Personalization Portal(UAT Portal includes Inte and Preprod, Prod portal), go to Admin--User Manager--Client users--user--edit--turn on the Campaignconfiguration--Save user.
Before making this change, you need to check with their CSM if the customer can access that feature.
Before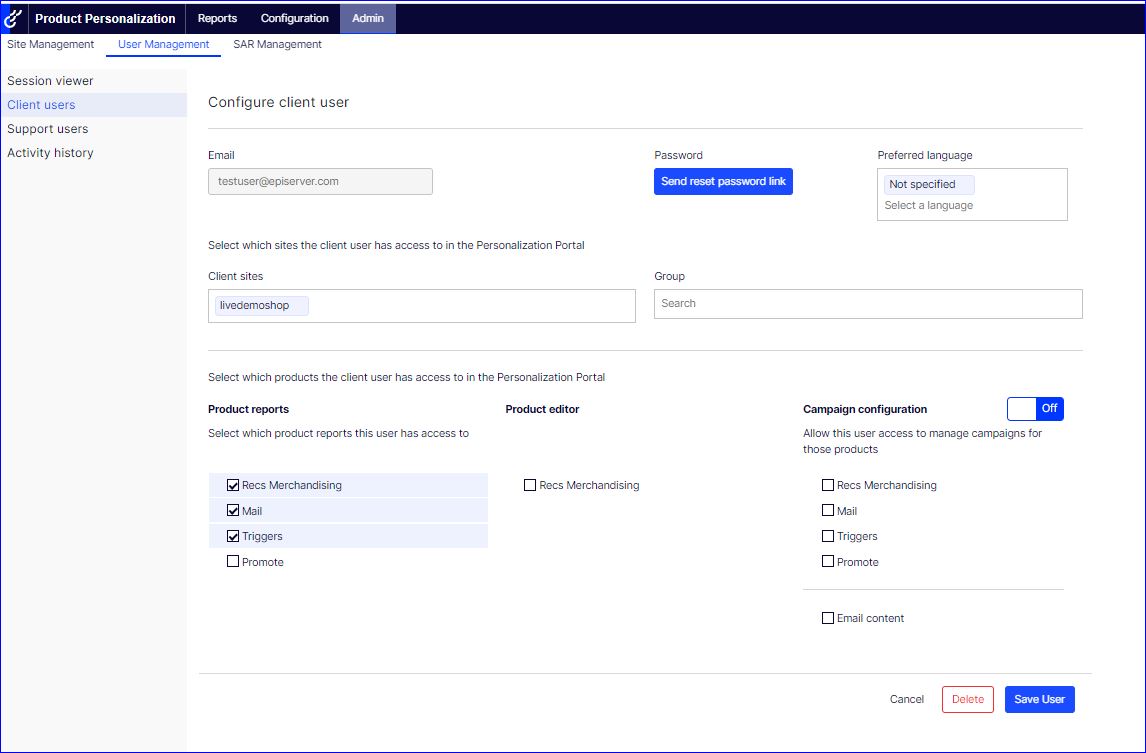 After