The most effective SEO strategies consider domains that compete against you for organic search traffic. Therefore, we have added the ability to search and explore domains within Idea Lab. Conduct research on your site and the ones of your competitors for insights that enable you to own targeted keywords and win the battle for organic traffic.
In this article, you will learn how to:
Search for a domain
To a search for a domain, go to Idea Lab, select the country, and enter a domain. A report displays the top organic keywords by rank position in Google's top 100 search results.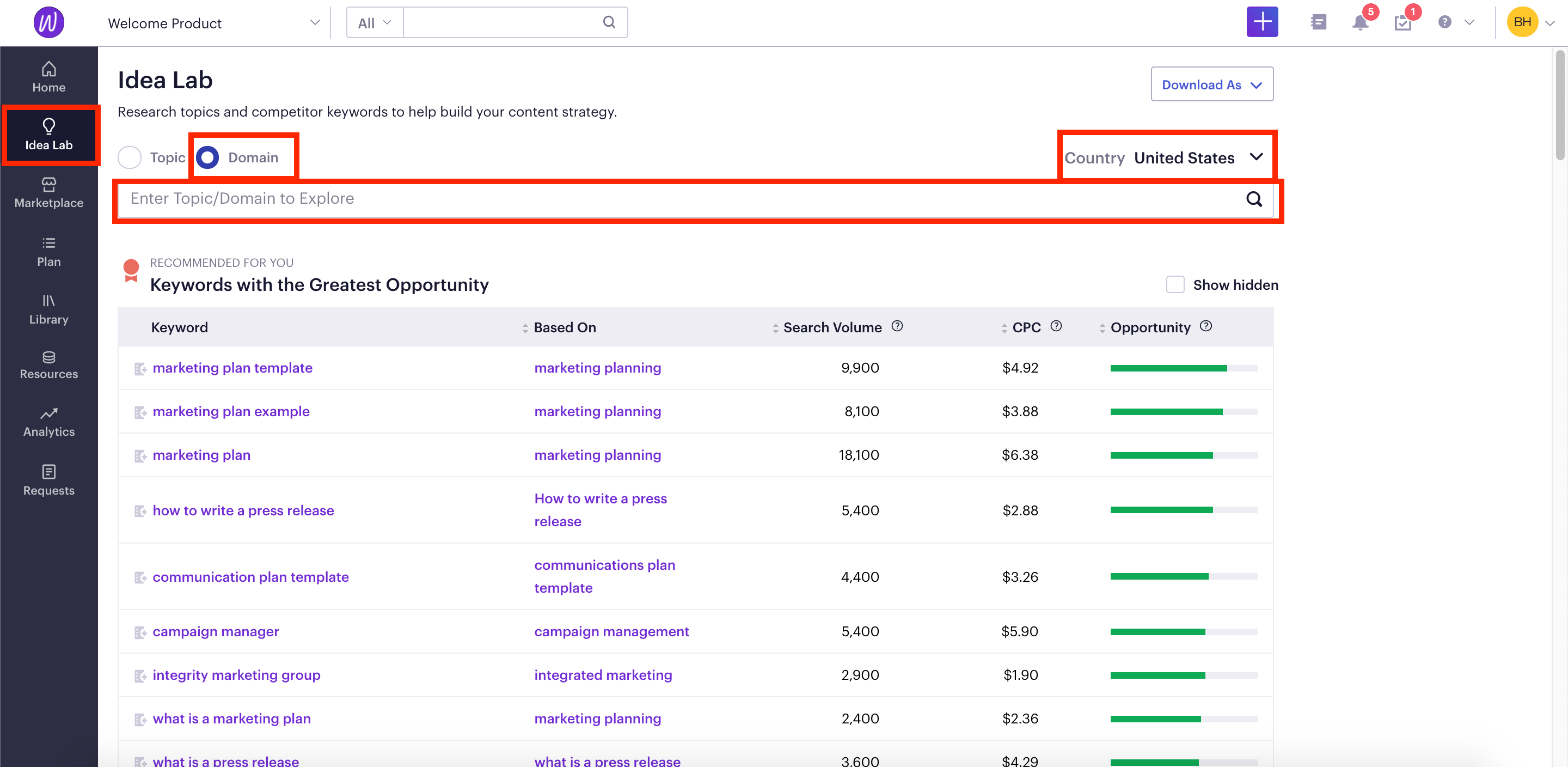 Discover top organic keywords
Top Organic Keywords displays the most popular keywords that are driving organic search traffic to the domain that you searched for. The brand name is excluded by default. You can refine a search by including or excluding additional keywords. You can see the ranking, traffic, search volume, CPC, and opportunity. With these metrics, focus on the areas where you need to optimize to devise and execute an effective SEO strategy. See the Metrics glossary for a better understanding of the metrics that can help you make informed decisions.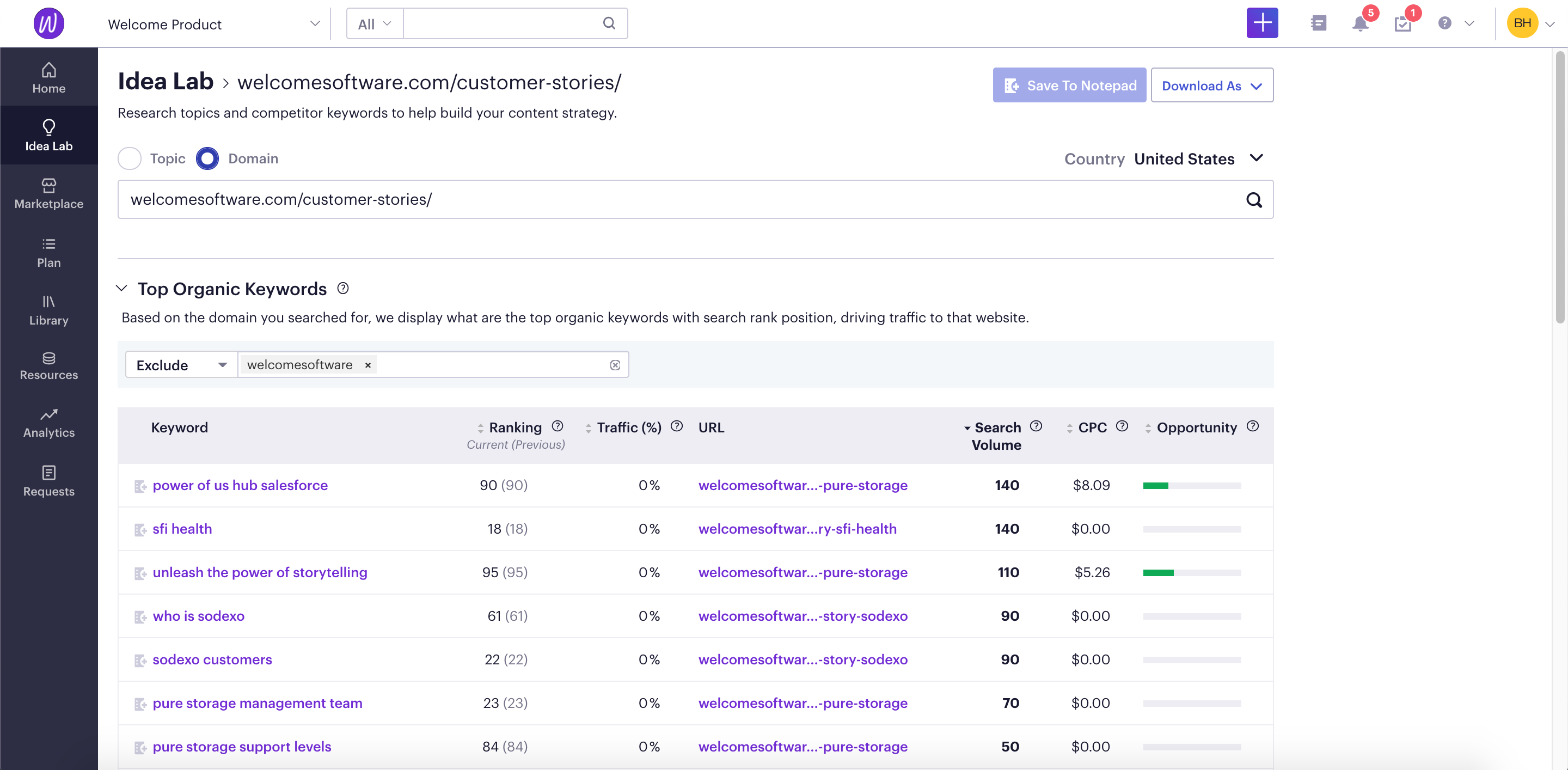 Click a keyword to explore it further. Hover over a keyword to open the option menu (...) to select additional options. You can save the keywords to notepad for research or discover relevant licensed content for your content schedule.
Find top social articles
Top Social Articles displays articles belonging to the searched domain that have worked best on various social channels. Understanding an article's content format and angle can help inform how you create your content and distribute it through social channels. You can see the number of shares the articles received and click the title to view the article.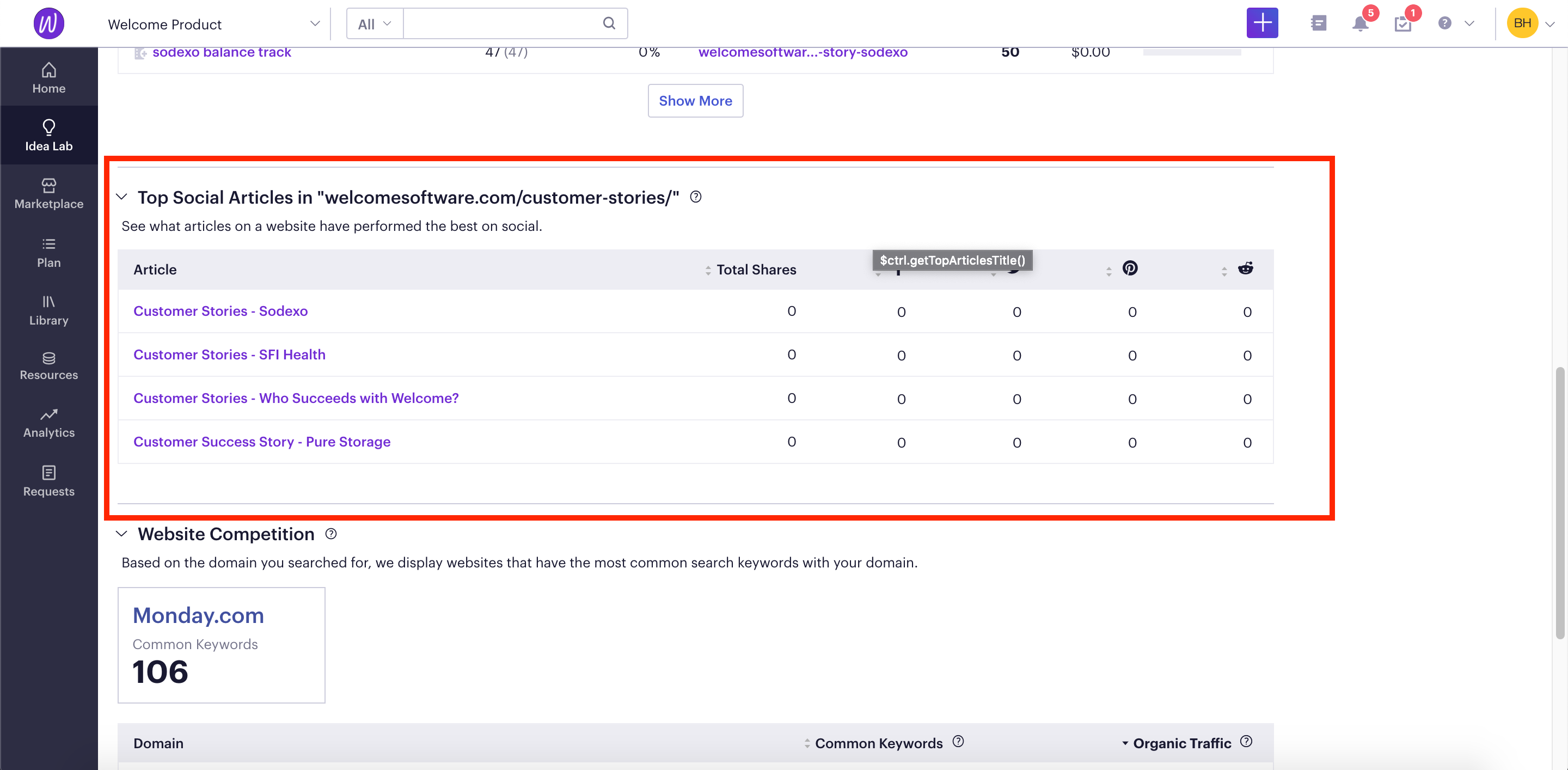 Evaluate your competition
Website Competition displays websites that compete with your website for organic search engine traffic. You can analyze which websites have the most common keywords with your own domain. The competitor's domains that you have set on the strategy page appears on the boxes above the table.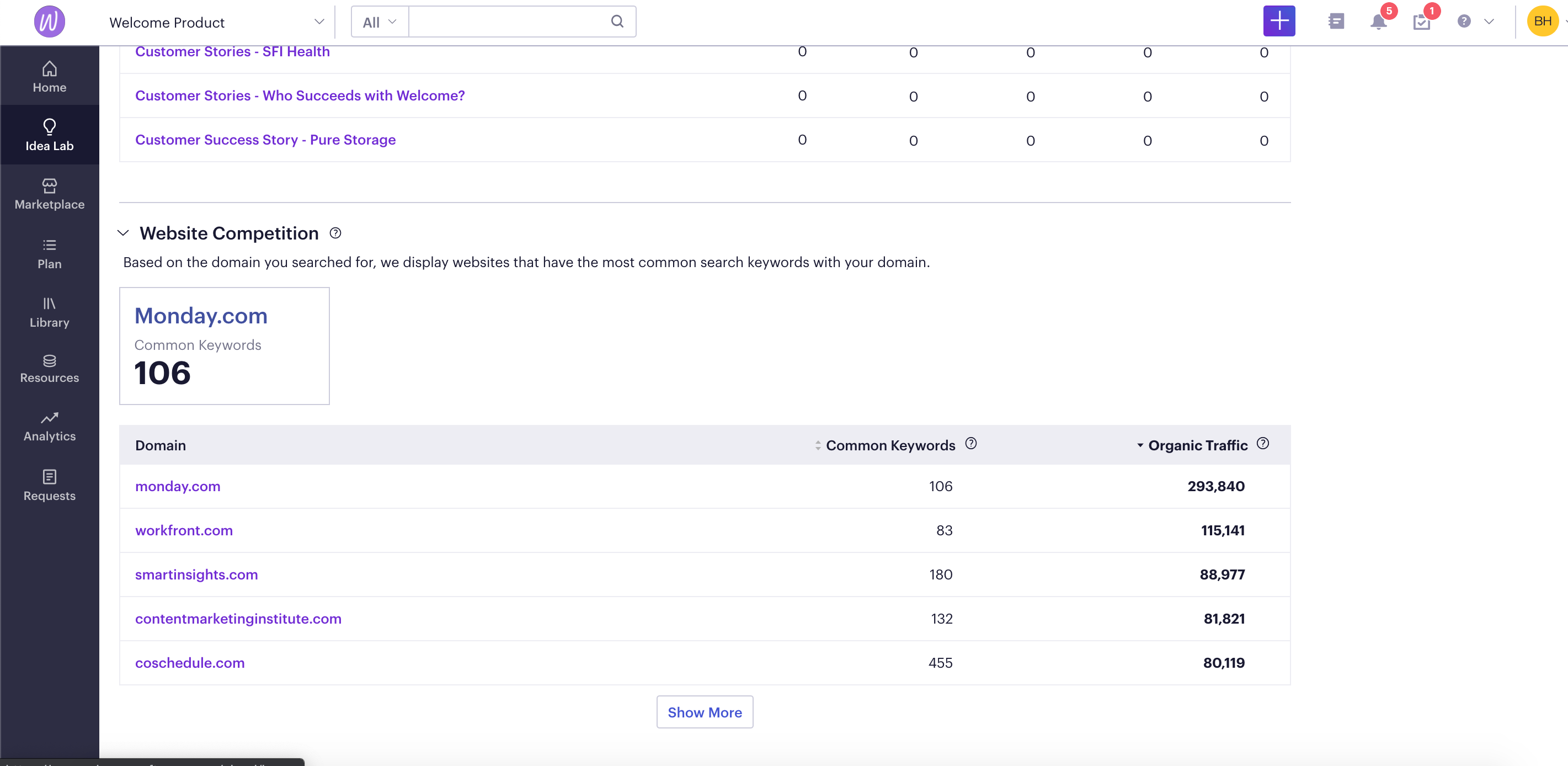 Questions? Contact support@optimizely.com.