You can enable a maintenance page on your website that directs site traffic to that page. This is useful when you are making changes to your site's design or organization, or when an important part of your site is not working properly (for example, carts).
Users with ISC_Implementer and ISC_System roles can enable and disable Maintenance Mode, and you can edit the page based on existing CMS role permissions. To bypass the maintenance page, you must be logged into the Admin Console and use the CMS editor view.

This is a maintenance page that you enable while the site is up. This setting has no impact when the site is down (for example, environment or infrastructure issues).
Enable Maintenance Mode
This process is the same for both Classic and Spire CMS.
Go to Admin Console > Websites > Details tab.
Under Website Details, set Maintenance Mode to On.
When on, the maintenance page appears only when you access the storefront.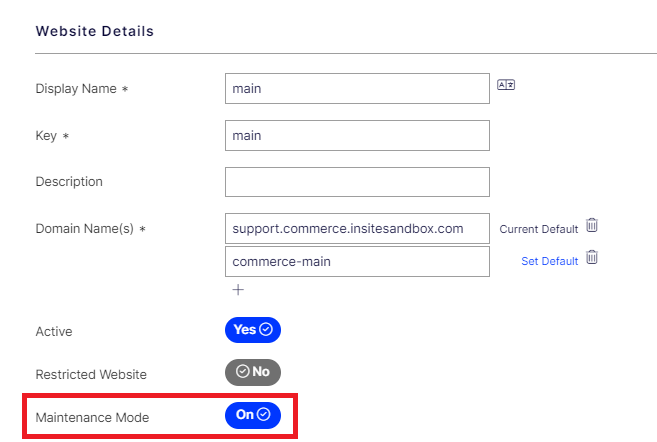 Configure Maintenance Mode
You can configure the maintenance page in the CMS Content Admin view, where the maintenance page appears on the page tree.
Click Edit to revise the default text in the rich content block.
Classic CMS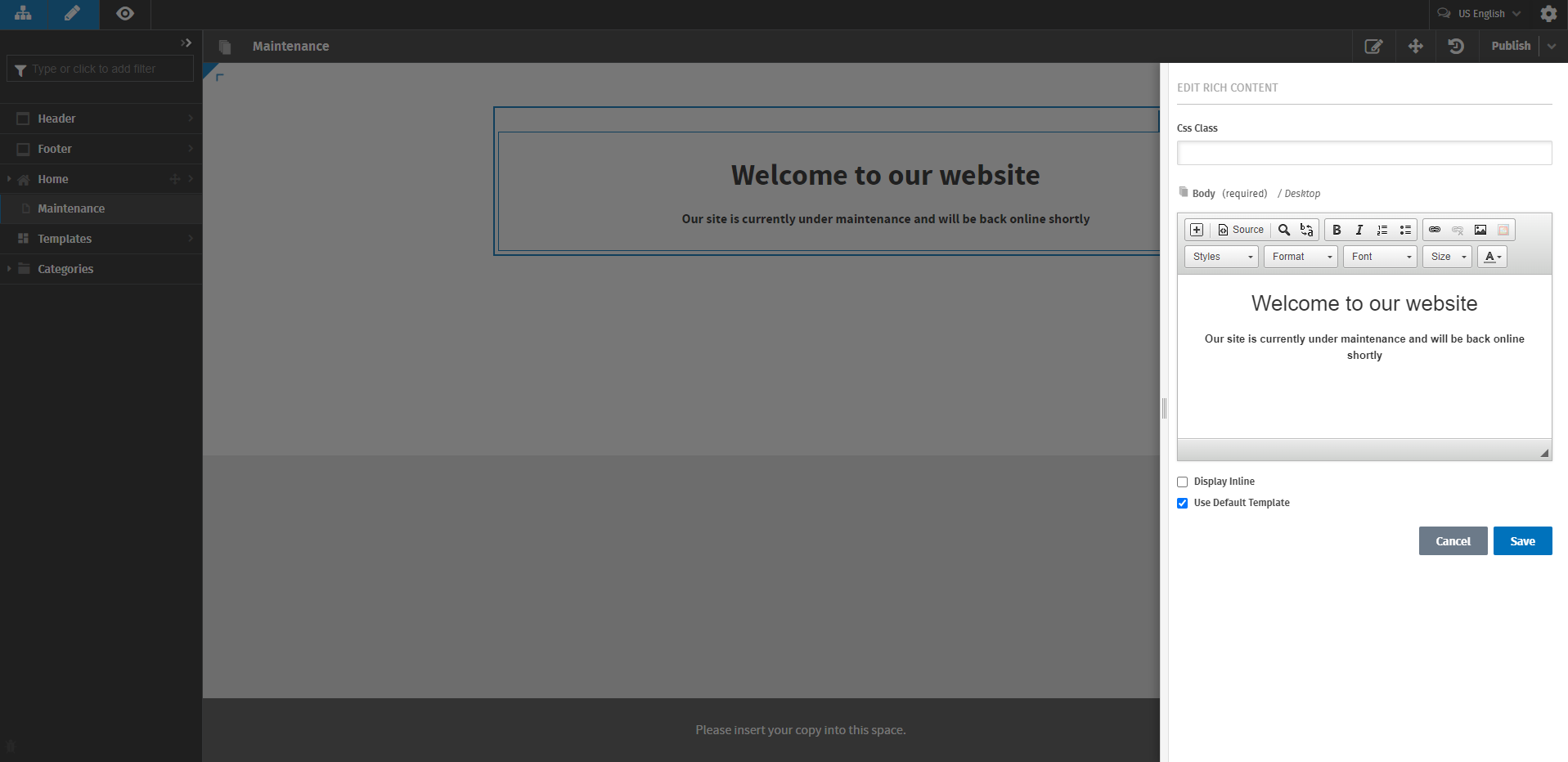 Spire CMS