The user settings page lets you manage the notifications you want from email and through the Optimizely Content Management Platform (CMP). You also can change your time zone settings, email address or password.
Access the user settings page
Click your avatar and select your name to access the user settings page.
Update personal details in the Profile section
The user settings page has the following tabs:
Profile – Update account information such as profile picture, name, email addresses, passwords, setting up multi-factor authentication (MFA), job title and department.
Notifications – Set notification settings.
Reports – Subscribe to weekly and monthly performance reports.
Misc. – Connect productivity connectors with the Content Marketing Platform (CMP). (For example, Microsoft OneDrive).
Click your avatar to update a profile picture. Click Save to apply the changes.
Time zone displays in your email notifications and are sent according to your computer's time zone settings.

Manage notifications
The Notifications tab lets you select the notifications you want to receive by in-app alert or email. Each section may have tabs of their own. Click Save to apply your settings.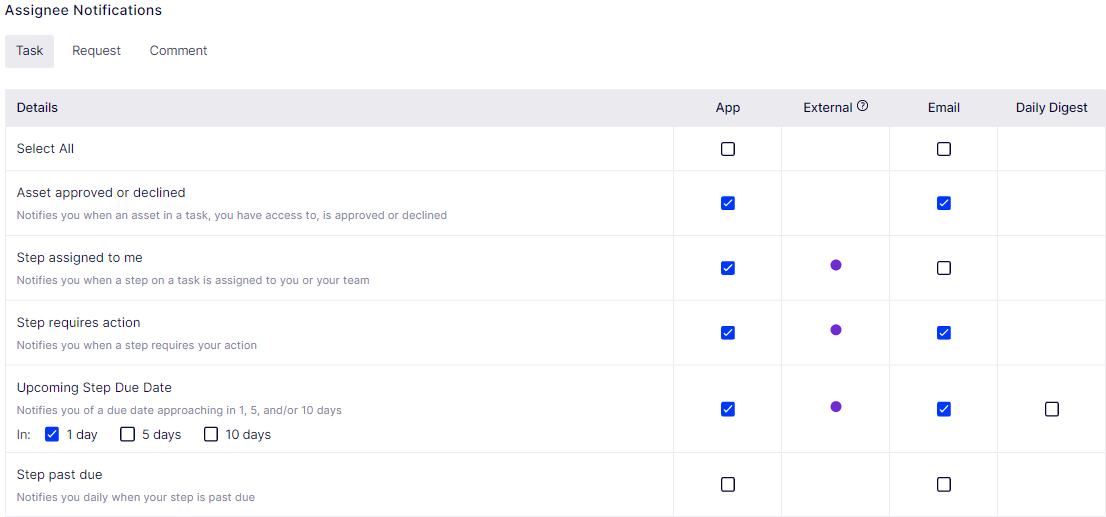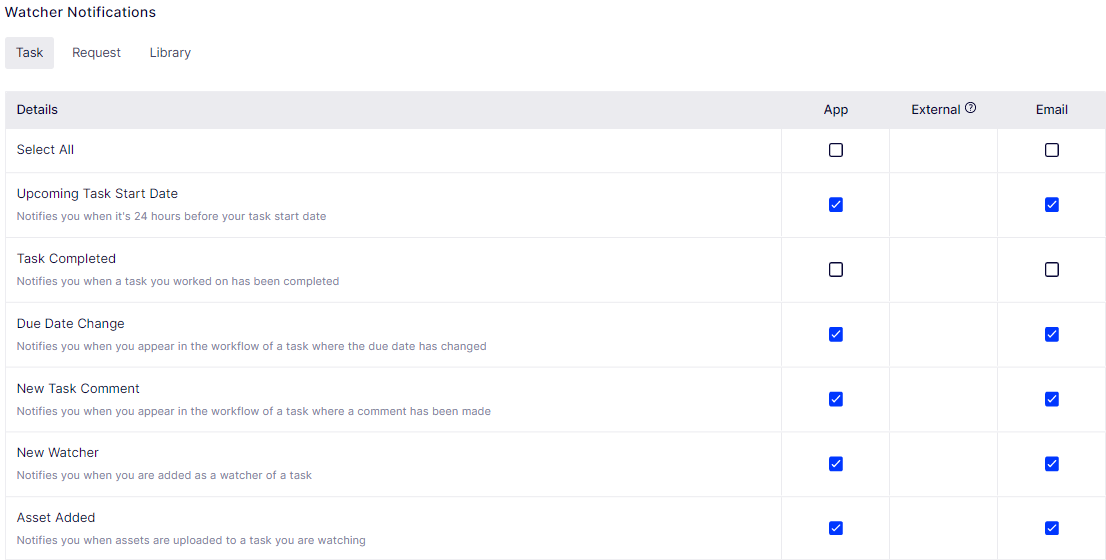 View in-app notifications in the notifications widget. Email alerts are sent to your registered email address.

Subscribe to reports
The Reports section lets you subscribe to weekly or monthly performance reports, which are emailed to you.
Connect productivity connectors with the CMP
The Misc. tab displays productivity connectors, such as Microsoft OneDrive, that you can connect to CMP to directly import and export assets between OneDrive folders and CMP. See Integrating to Microsoft OneDrive.