This topic shows how to manage users and teams in your organization. Select your avatar > Users & Teams.
Manage users
If you have access to the User Management settings page (as an admin or user with a privileged custom role), you can invite users to give them access to your instance.
Click your avatar and select Users & Teams. The User Management view displays.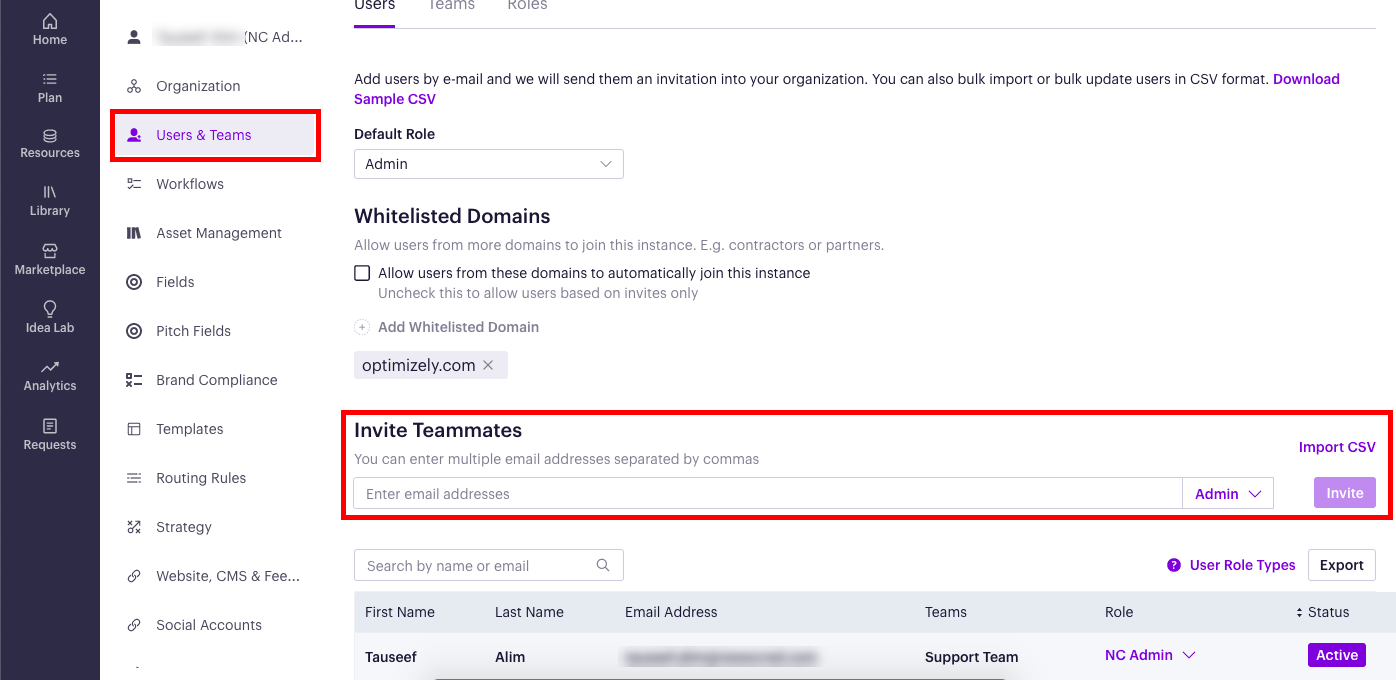 To invite a user, in the Invite Teammates section:
Enter an email address in the text box.
Select their user role.
Click Invite.
You can assign a custom role or one of the following standard roles:
Admin – Can access everything and can view and modify all tasks. Admins can also manage users, teams, workflows, and other organization settings.
Creators – Can access the entire platform, except administrative settings. Can create and contribute to campaigns and tasks.
Collaborators – Can access work that is assigned to them, or if work has a shared campaign or task; cannot create campaigns or tasks.
Guest – Can only submit requests and view the requests module. Within the requests module, can manage their submitted requests and view where requests are in the queue.
Library View-Only – Can access (view, search and download assets) the library module only.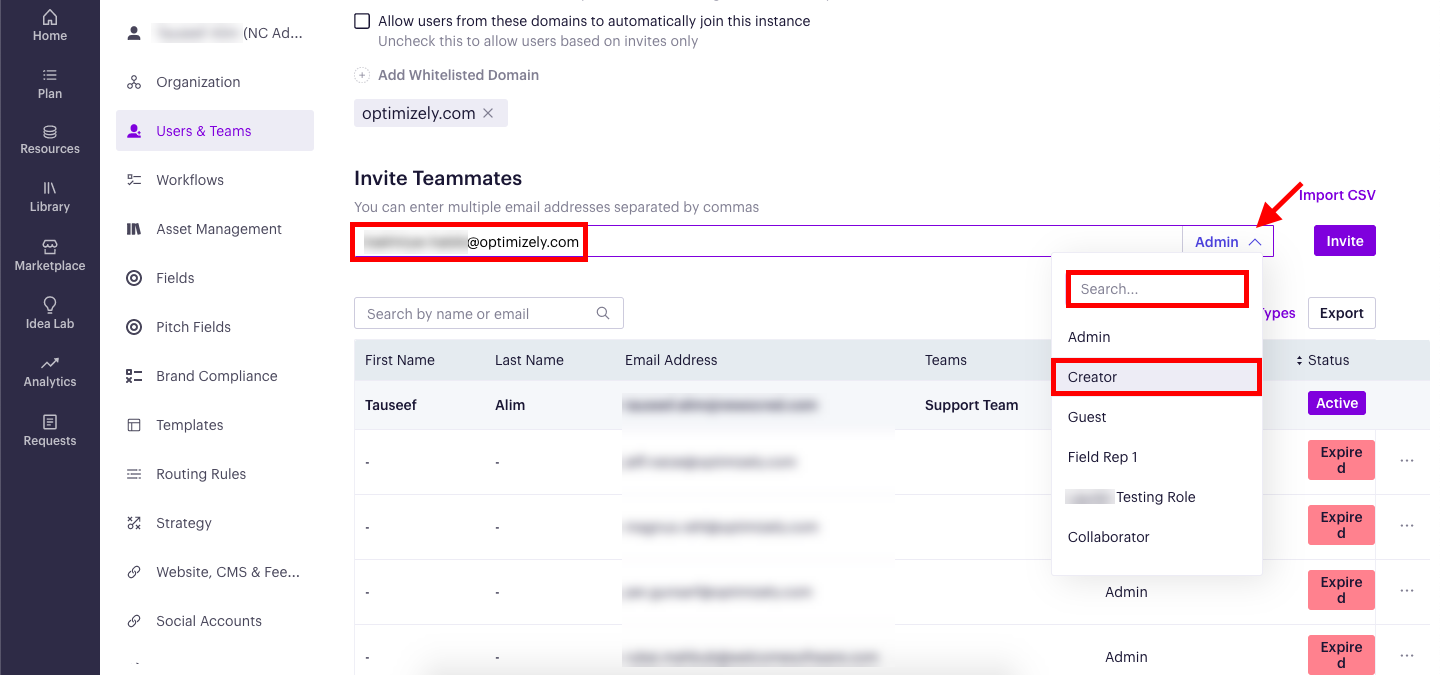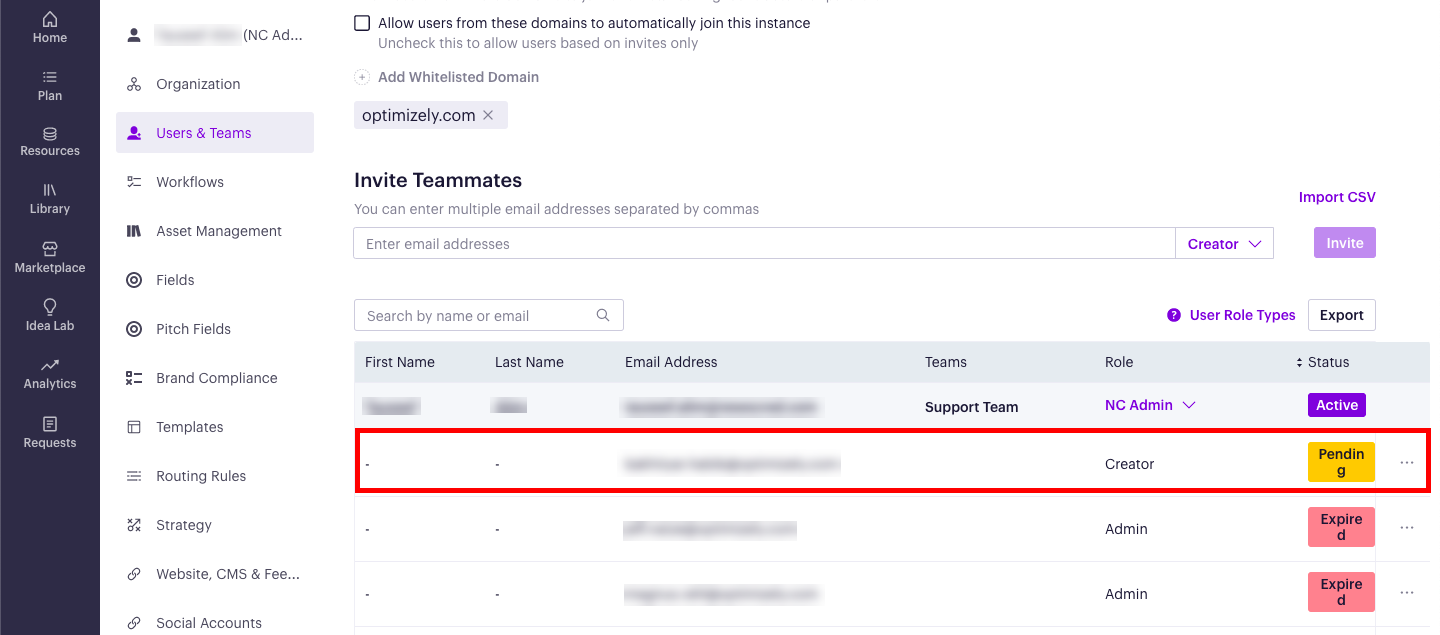 After you have successfully sent the invitation, the invited user receive an email notification to join, as shown below: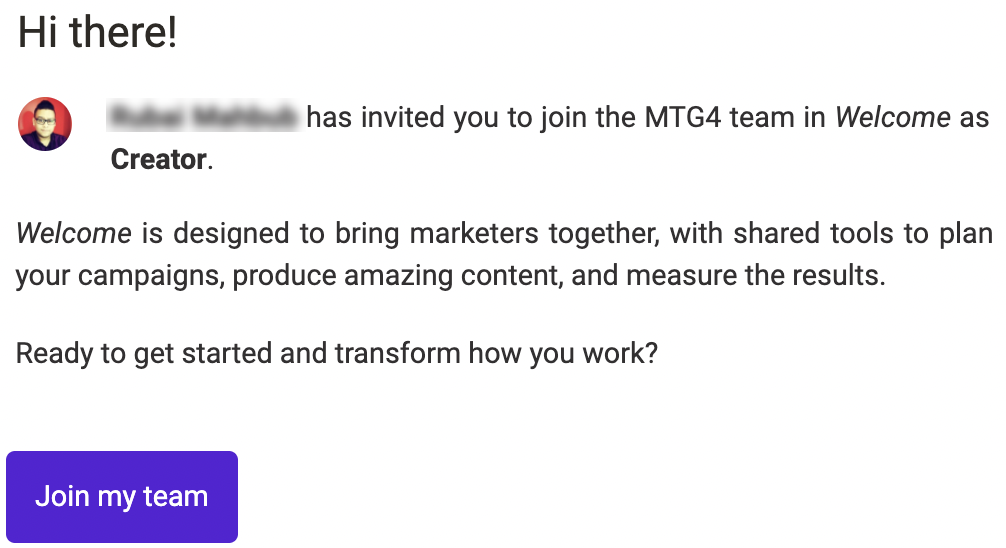 When the user clicks Join my team, the sign-up page displays:
On the sign-up page, the user enters required information and clicks Continue to complete the registration process and access Optimizely Content Marketing Platform (CMP).


Manage teams
A team is a group of users with delegated responsibilities in workflows.
To create a team, select the Teams tab and click Create Team.

Enter a team name.
Enter the email address or user names of the team member, which are listed below. Click X to remove a member from the team. Click Create Team when you are done.

Click Edit (pencil icon) to edit a team. You can add, remove, or delete the team.