Marketo is a "Marketing Automation" software that enables users to focus on account-based marketing, including email, mobile, social, digital ads, web management, and analytics.
In this article, you will learn how to authenticate a Marketo account in the CMP.
Navigate to Marketo Settings Page
First, navigate to the Marketo Settings page in NewsCred. To complete the setup process and add a Marketo account, you will first need to find your Client Id, Client Secret, and Base URL in Marketo.
Retrieve "Client ID and Client Secret" from Marketo
You can find your Client ID and Client Secret in the Marketo Admin interface.
In Marketo, navigate to Admin > Users and Roles
Roles > New Role
Create a New Role
Name the Roles:

Role name: API Role
Description: Some Description

Permissions: [x] Access API
Create new API User and invite the new user
Roles > Users
Invite New User
Make sure to check off: API Only & API Role
Now navigate to "LaunchPoint"
Click on "Installed services"
New > New Service
API Only User: select the email address for the API user you just created and then click on "Save"
Click on "View Details" in the following screen to acquire Client ID and Client Secret.
Retrieve "Base URL"
To retrieve the "Base URL", navigate to "Web Services" and copy the value of the "Endpoint". The value of the Base URL is basically the value of the Endpoint without the "/rest" part.

Add & Delete a Marketo Account
Go to the "Marketo" settings page in the CMP and insert the values of Client ID, Client Secret, and Base URL. Once all the fields have been filled, click 'Add Account.' and then 'Connect Marketo Account' Your connected Marketo account will then appear under the 'Marketo' section of the Settings page.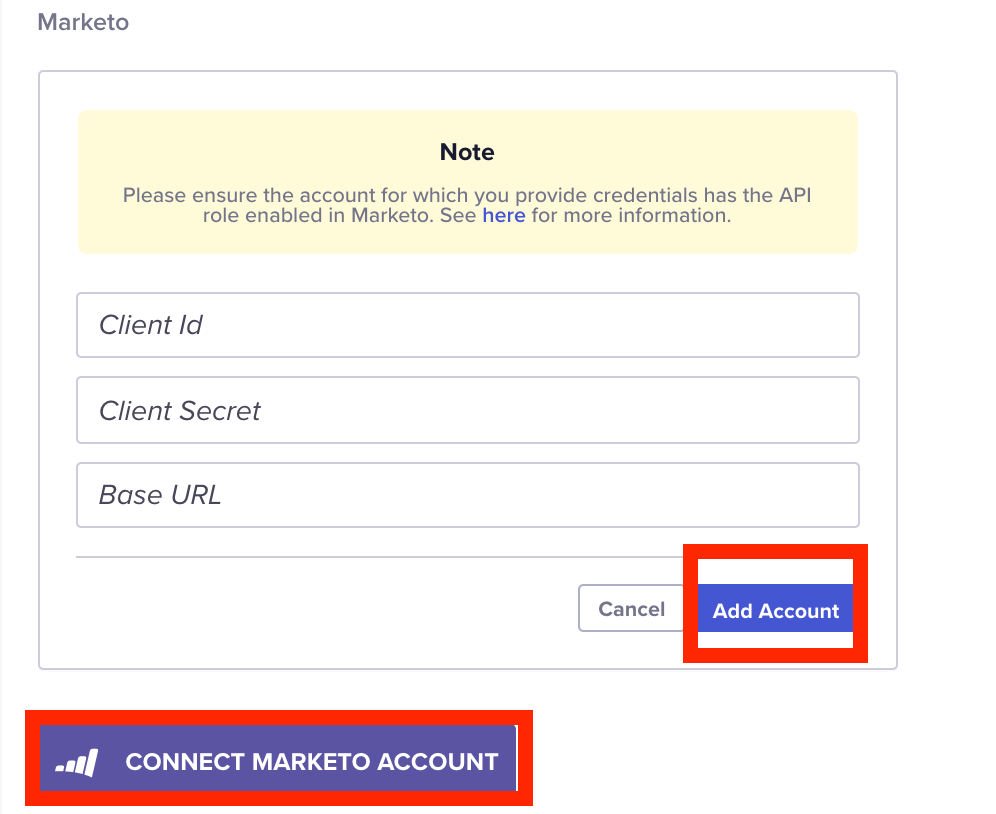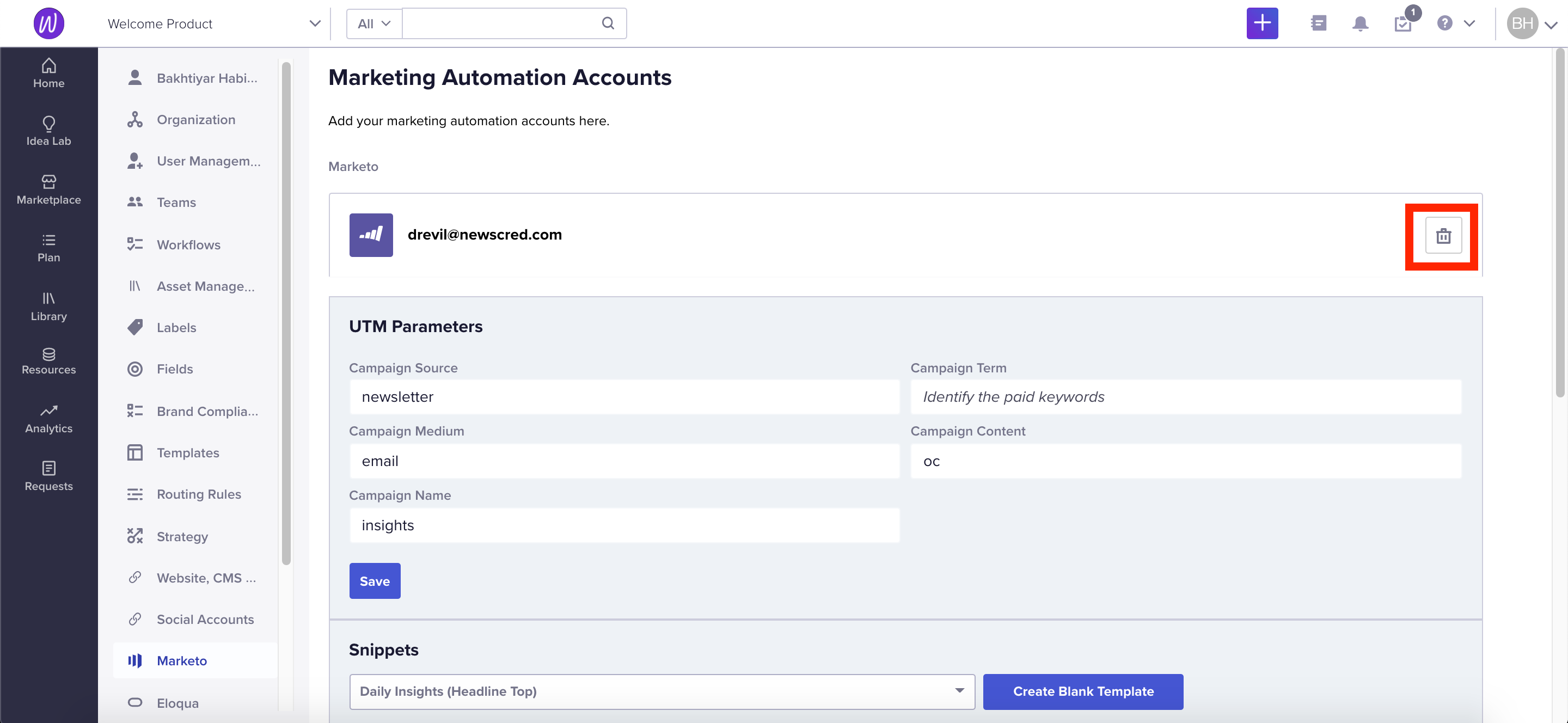 To delete a Marketo Account, simply click on the
icon.