Streamline your social media publishing efforts by connecting your organization's Instagram account to Newscred's Content Marketing Platform.
In this article, you will learn how to:
Authorize Your Instagram Account
Login to the CMP and click on the user avatar in the upper right-hand corner. From the drop-down menu, select the 'Social Accounts' tab.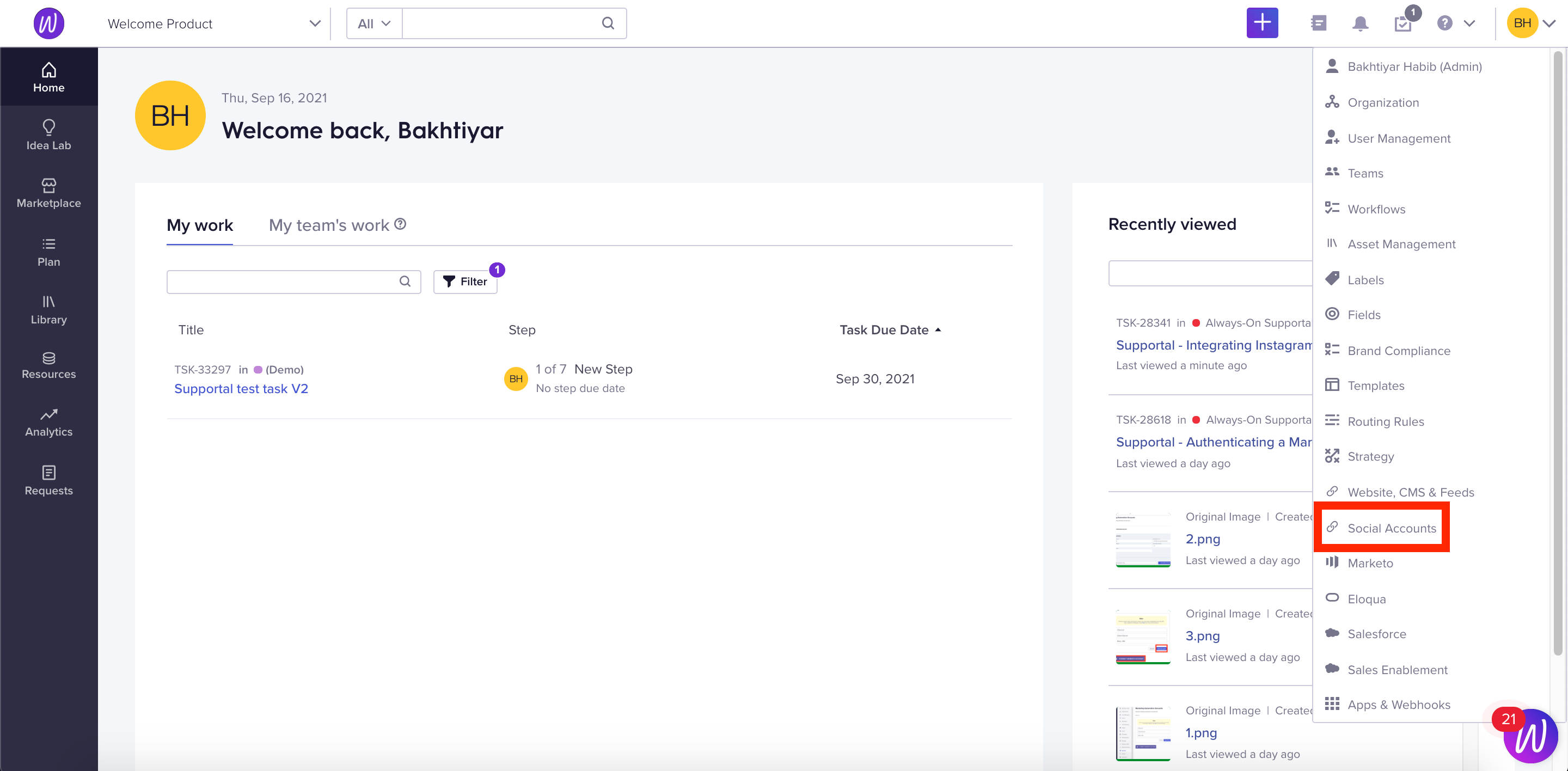 Scroll down to the Instagram section and add an email address for us to send your images to. To add an email address, click on the 'Add an Instagram account' button.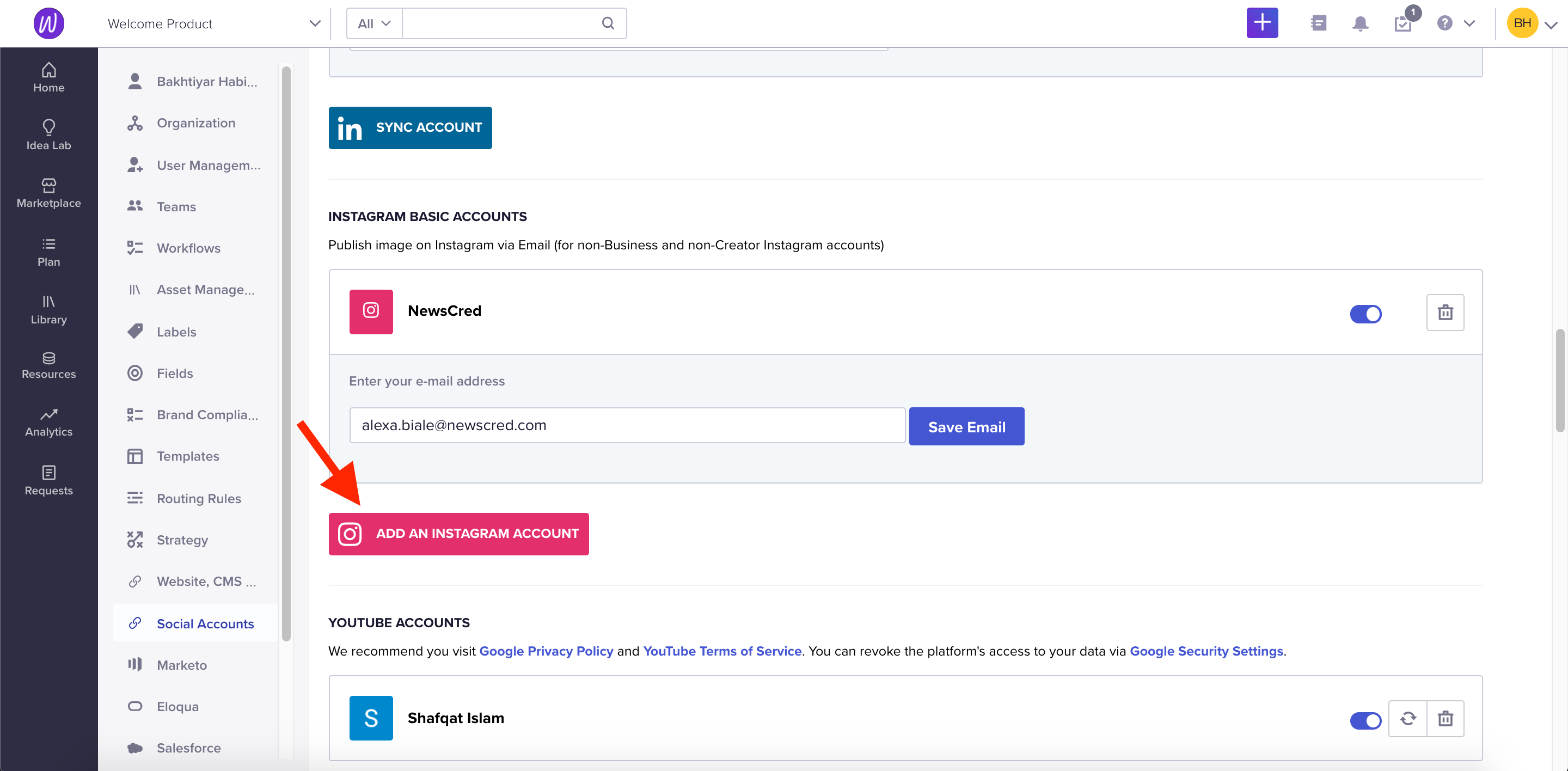 A separate window will pop up, which will ask you to authorize your account to the CMP.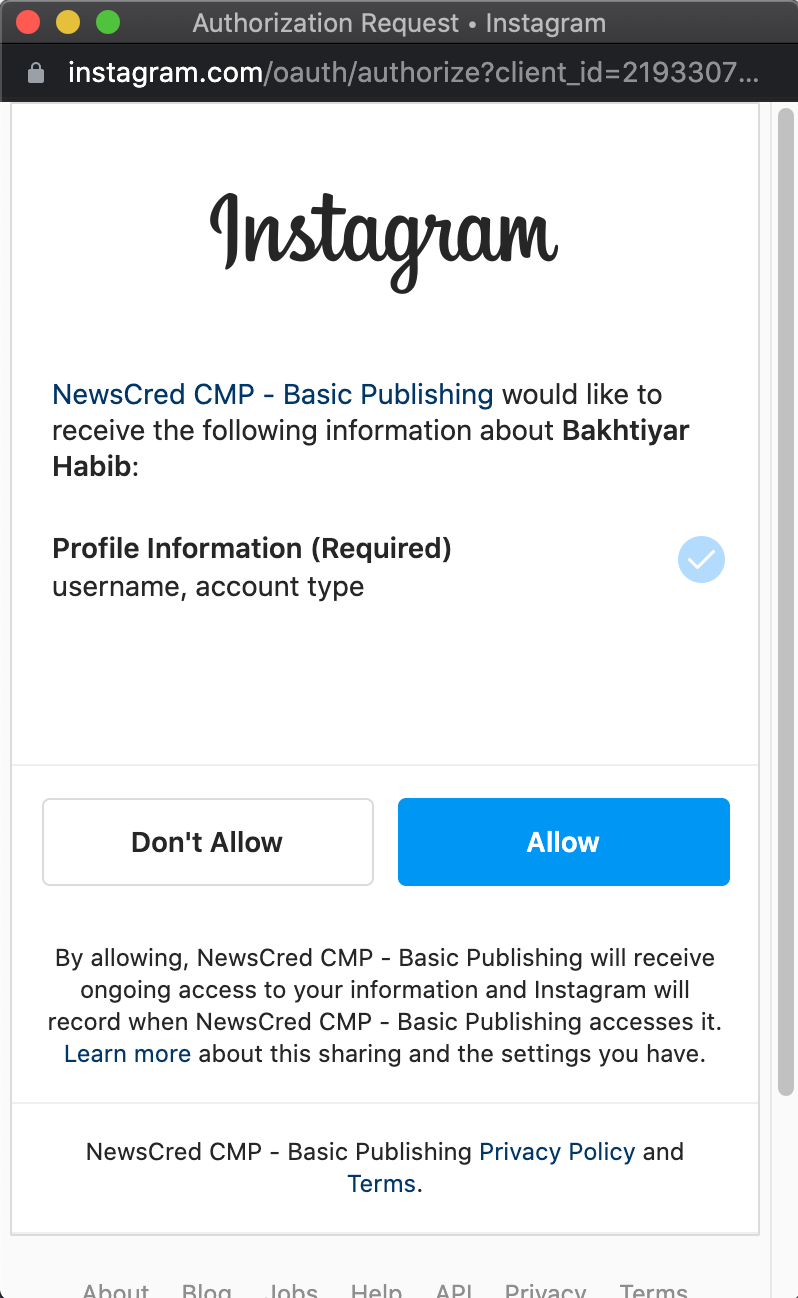 After selecting 'Authorize', your Instagram account will be connected and appear in the 'Instagram' section of the Settings page.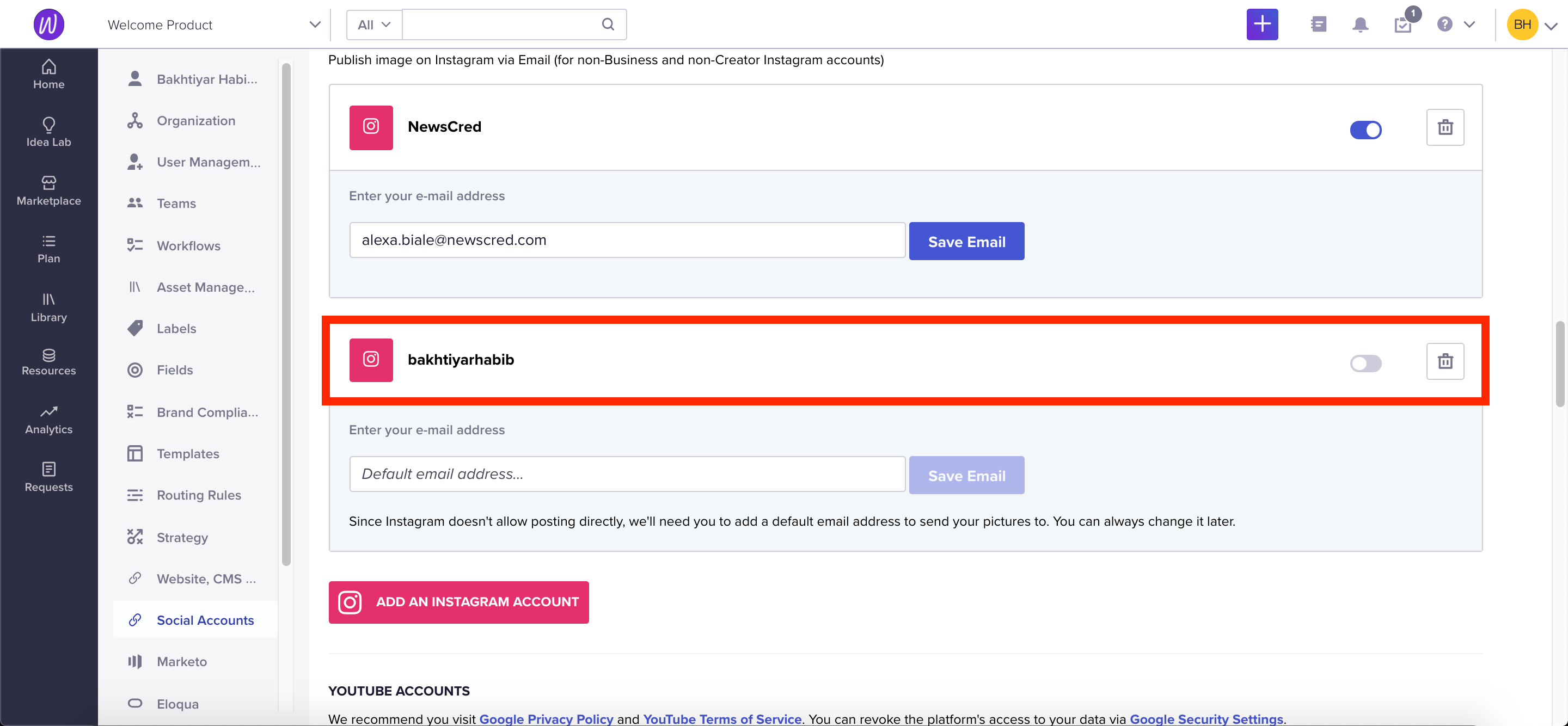 Note: Instagram prevents users from publishing outside of their app. Within the CMP, you can find/edit, centralize, collaborate and approve your caption/image and then on publish, the image and caption will be emailed to the instagram user that has the app loaded on their phone.
Disabling or Deleting Your Instagram Account
Social accounts in the CMP can be enabled and disabled. First, scroll down to the 'Instagram' section under the 'Social Accounts' tab.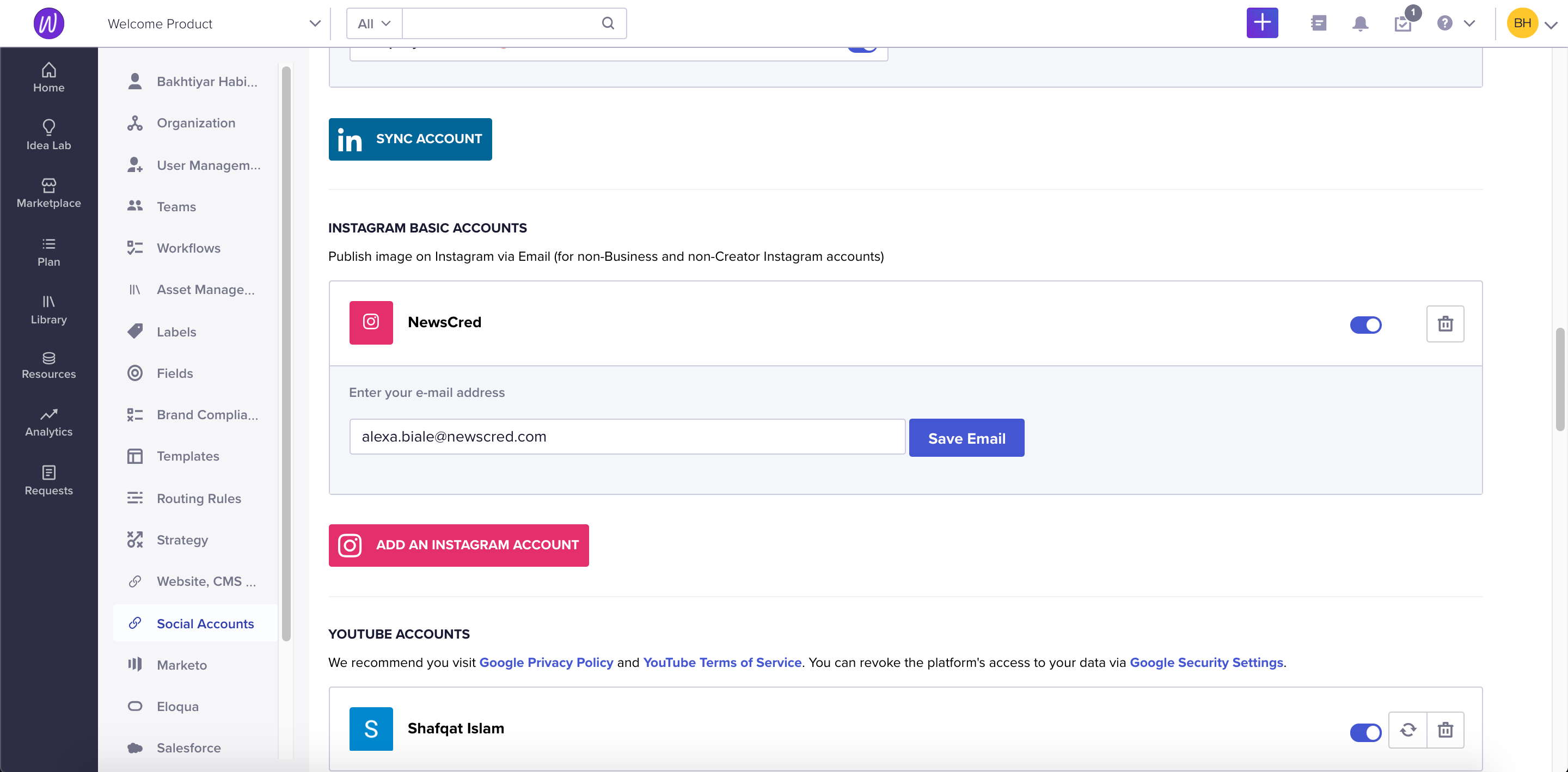 For each connected social account, a toggle button will appear to the right side of your screen, as depicted above.
If the button is blue, the channel is enabled. To disable a channel, toggle the button to the left and it will switch to grey, indicating that it has been disabled.
To delete an Instagram or Youtube account, scroll down to the designated section under the 'Social Accounts' tab.
To delete an account from the list of connected channels, select the gear icon. You will receive a message that will prompt you for a final confirmation to delete the feed, as shown below: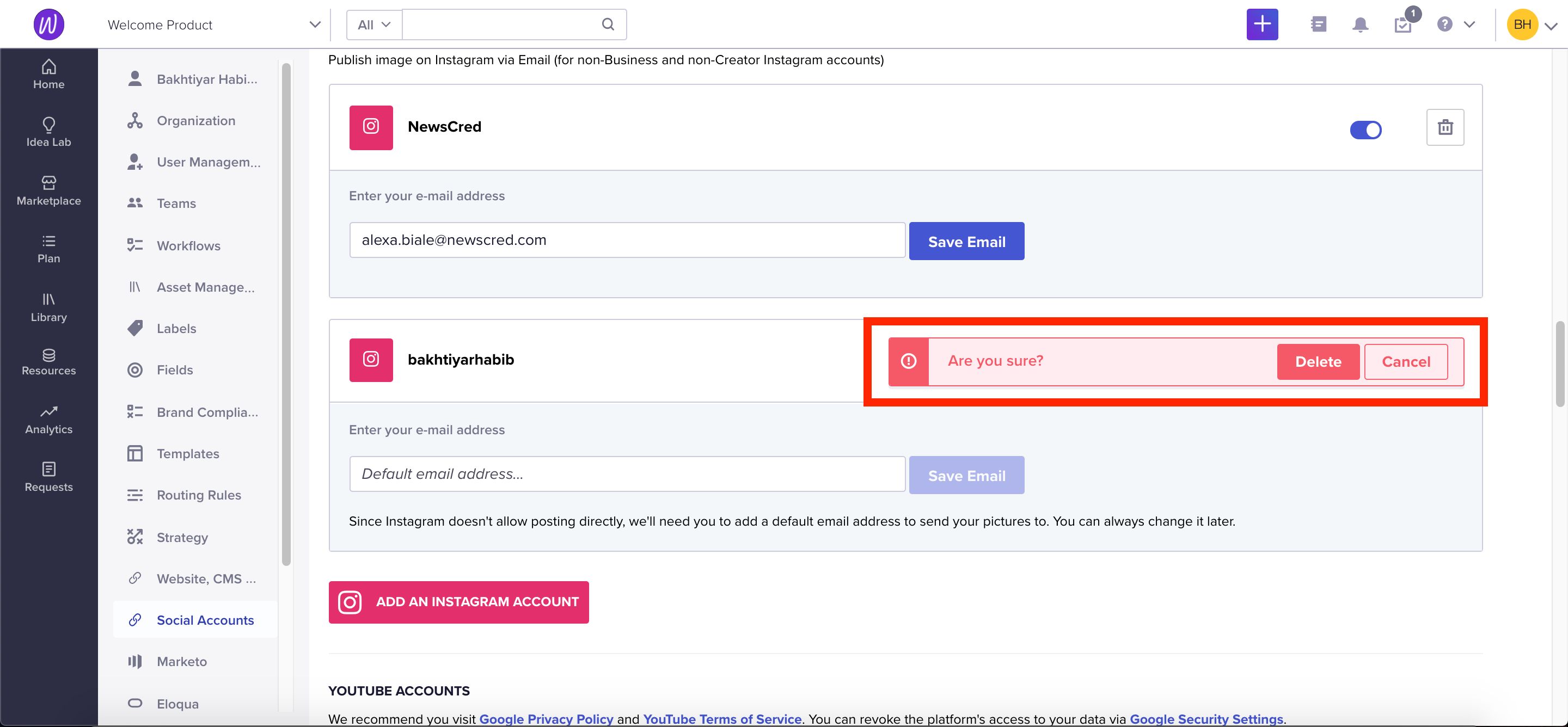 Clicking 'Delete' on the 'Are you sure?' message will permanently delete your account from the list.
Note: Clicking on the

icon will prompt a different pop-up window to appear, which will ask the user if they are willing to delete all the previously scheduled social posts, as deletion of the channel will delete those posts and result in publishing failures. An example has been provided below as to what exactly that pop-up window looks like.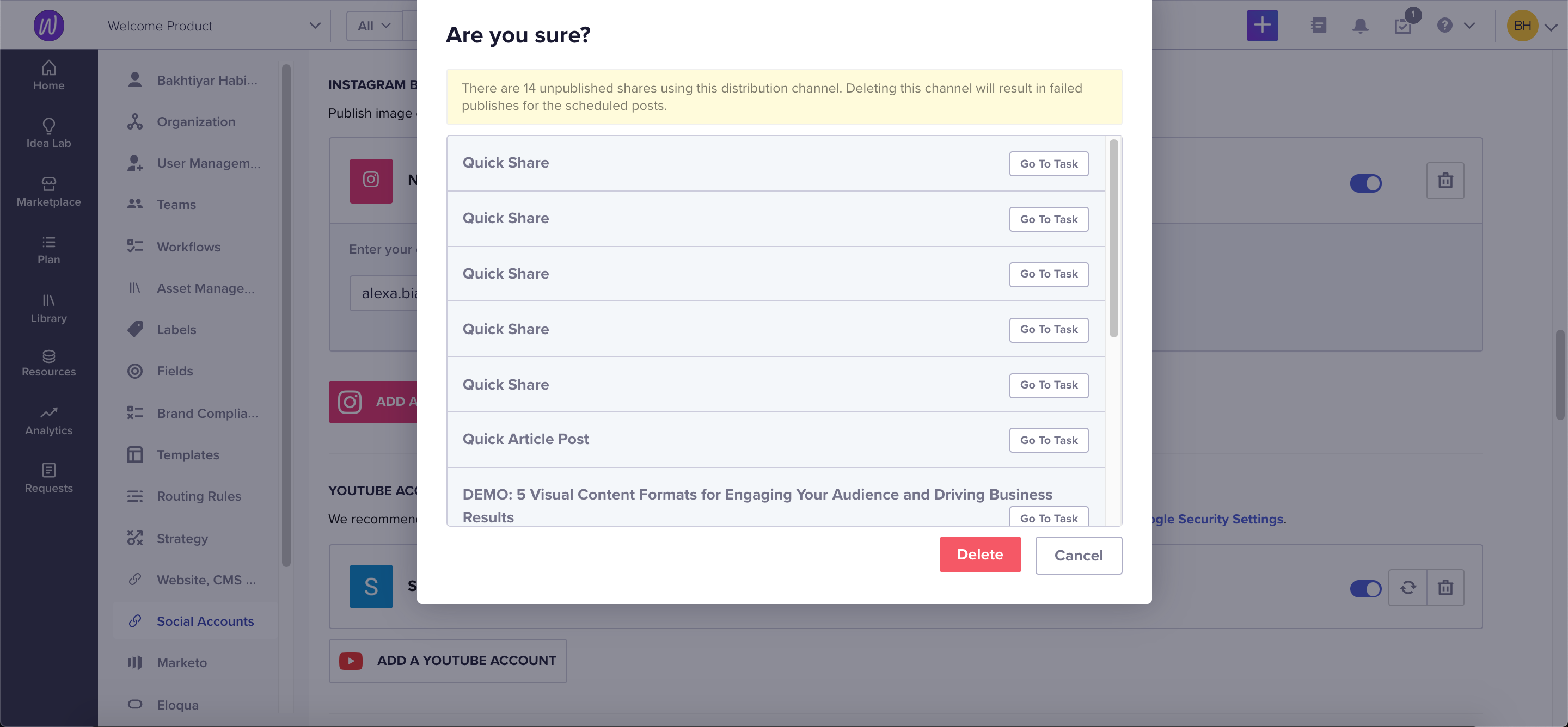 Questions? Contact support@welcomesoftware.com.