To share content to your Hootsuite account, Welcome utilizes the Feed API to pass a curated feed of your content across into an RSS Reader on the Hootsuite side. The actual publication of the article to social channels takes place within your Hootsuite account and there is no sharing of account credentials between each system. To share content to social media it must already have been published to your website. This is because we must await the pixel in your content to pass us back the link to that article.
In this article, you will learn how to,
HootSuite setup
on Welcome
Admins are able to set up all social networks and integrations, including Hootsuite. Please follow the steps below to set up Hootsuite feed on Welcome if you are an admin in the platform
1. Click on your avatar and navigate to Social Accounts settings from the dropdown.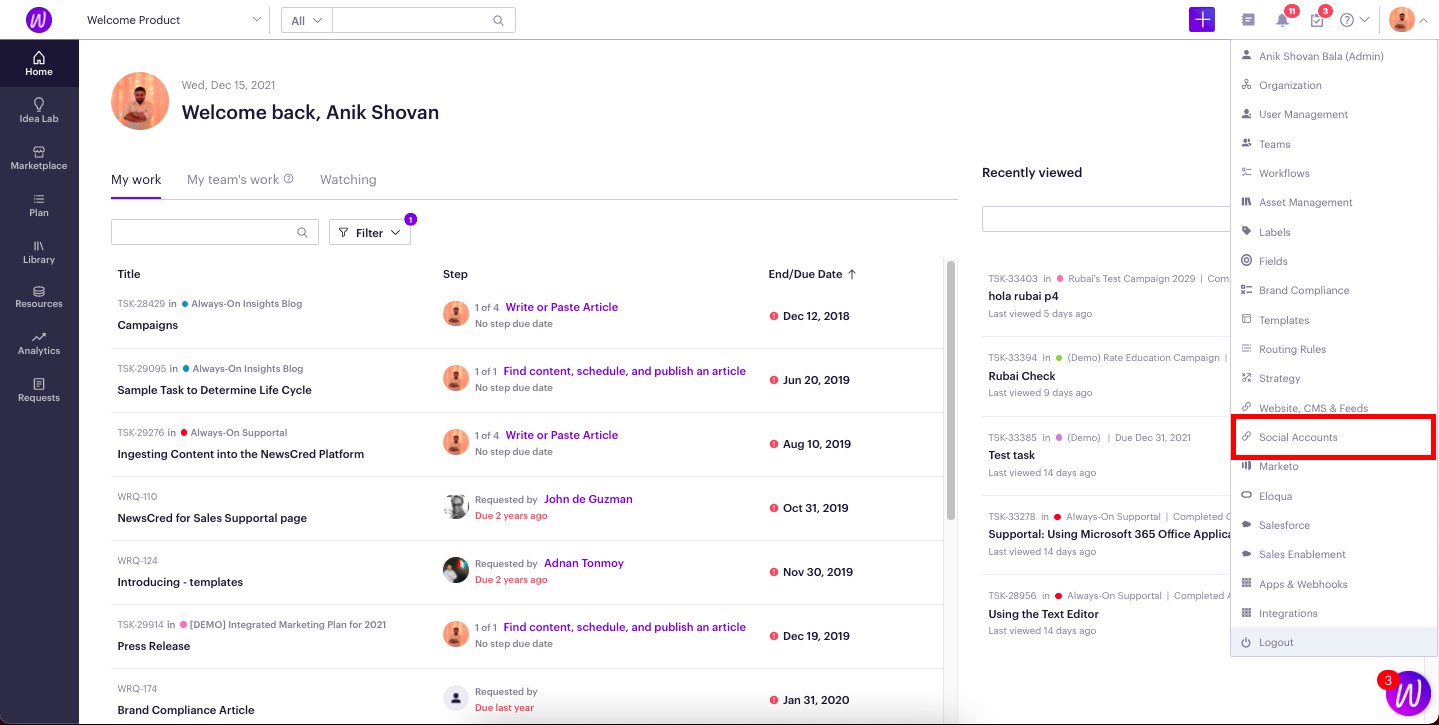 2. Scroll down until you see the option "Add a HootSuite Account".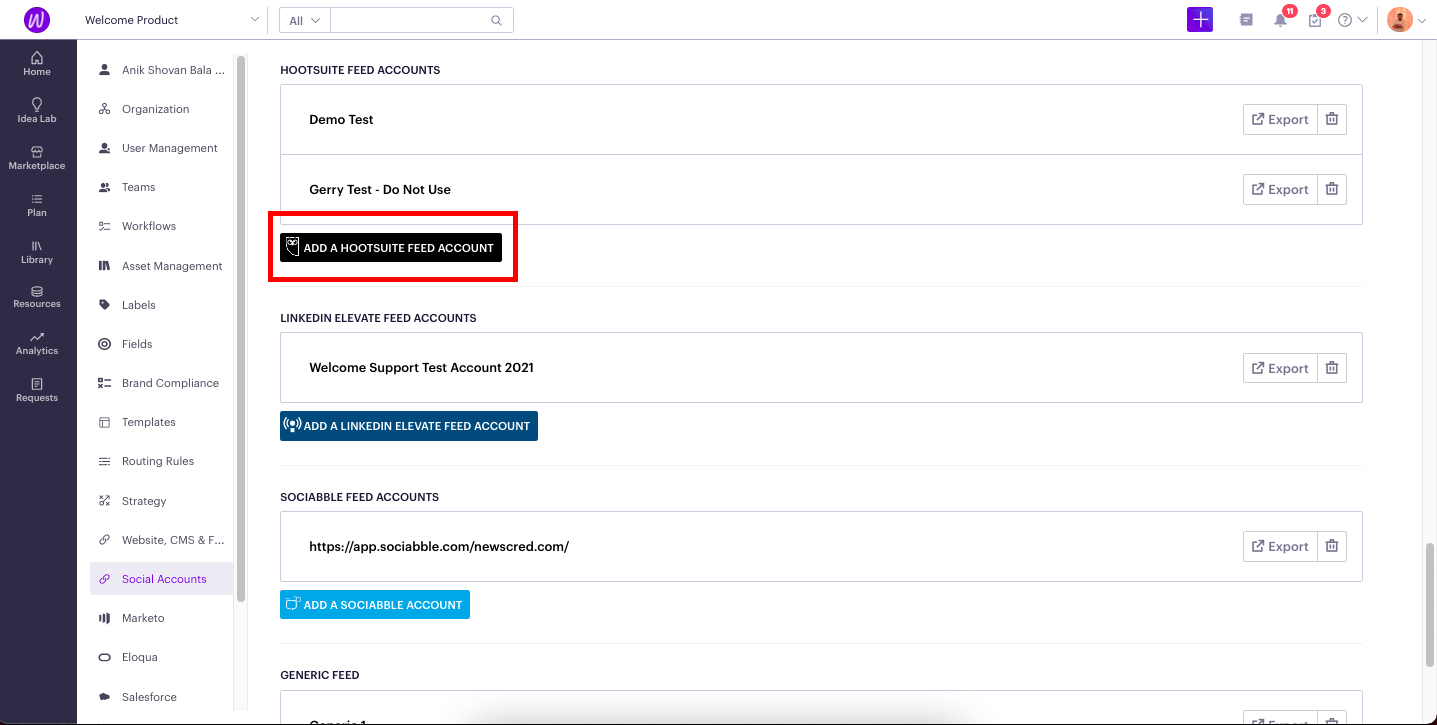 3. Select "Add a HootSuite Account", enter a meaningful name and click "Create".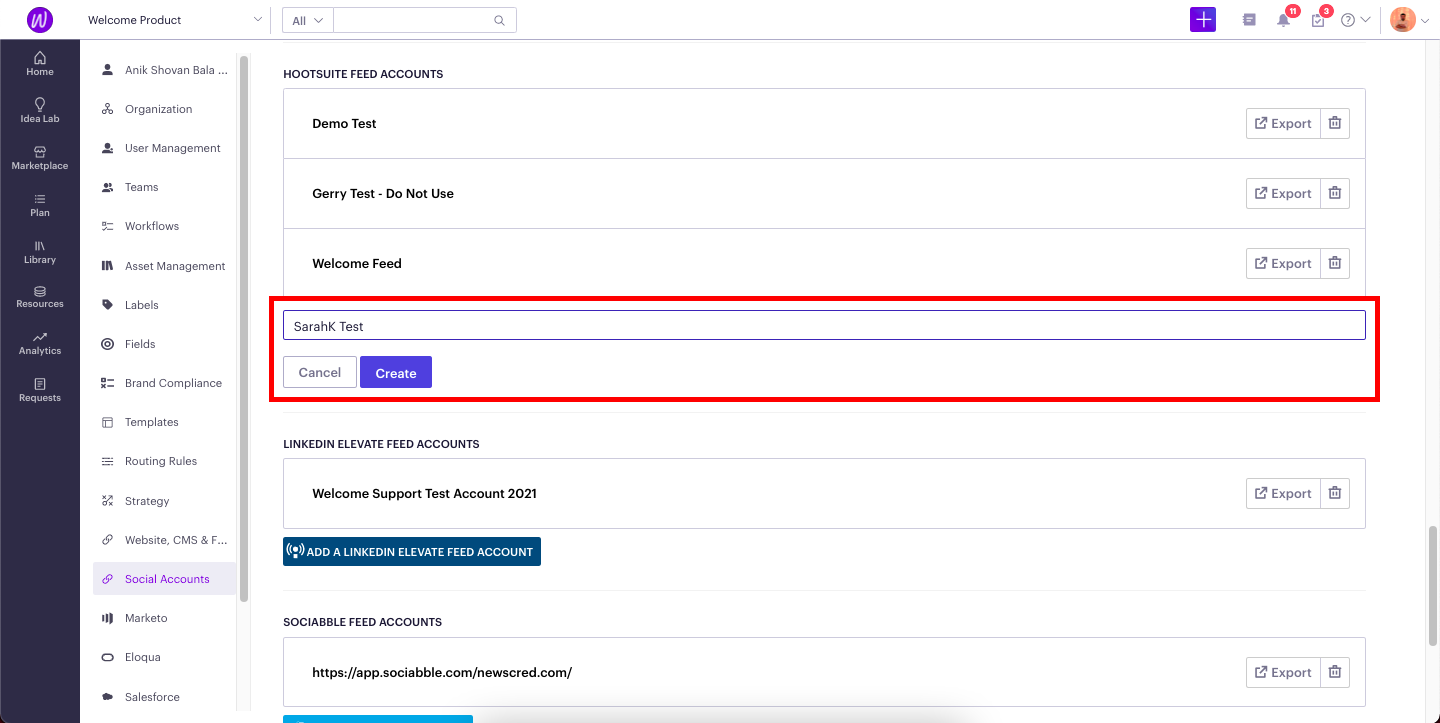 4. When complete, click on "Export" which will give you the Feed URL. You can delete the Feed anytime by clicking on the "Bin" icon.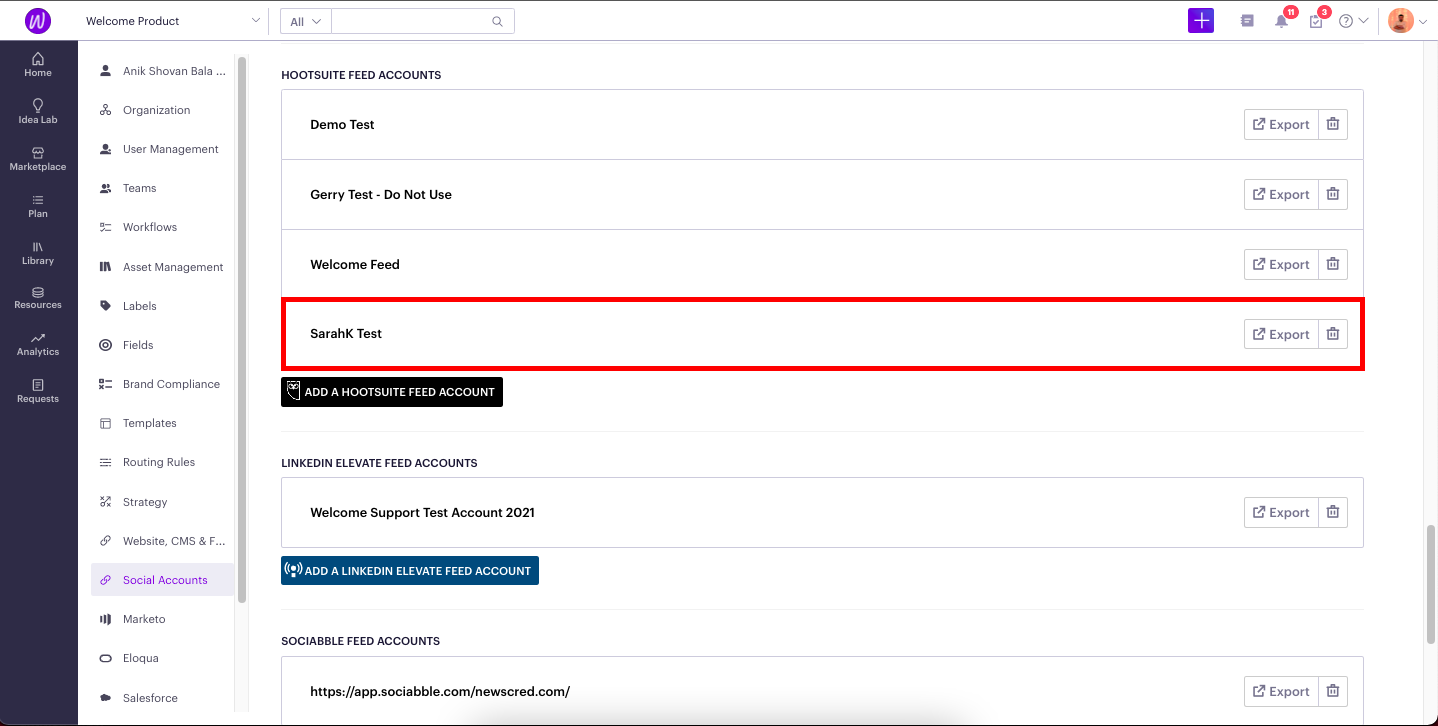 HootSuite setup on Syndicator app
First, you will need to install the Hootsuite Syndicator app to your account. You can do that from this link or by accessing the App Directory in your Hootsuite account. Once you have downloaded the app, you can follow the steps below for the setup.
1. Navigate to the app in your Streams view. Here is where we will add the Welcome content feed into Hootsuite as an RSS feed; select the Subscribe to Feeds option below to open the Feed Manager.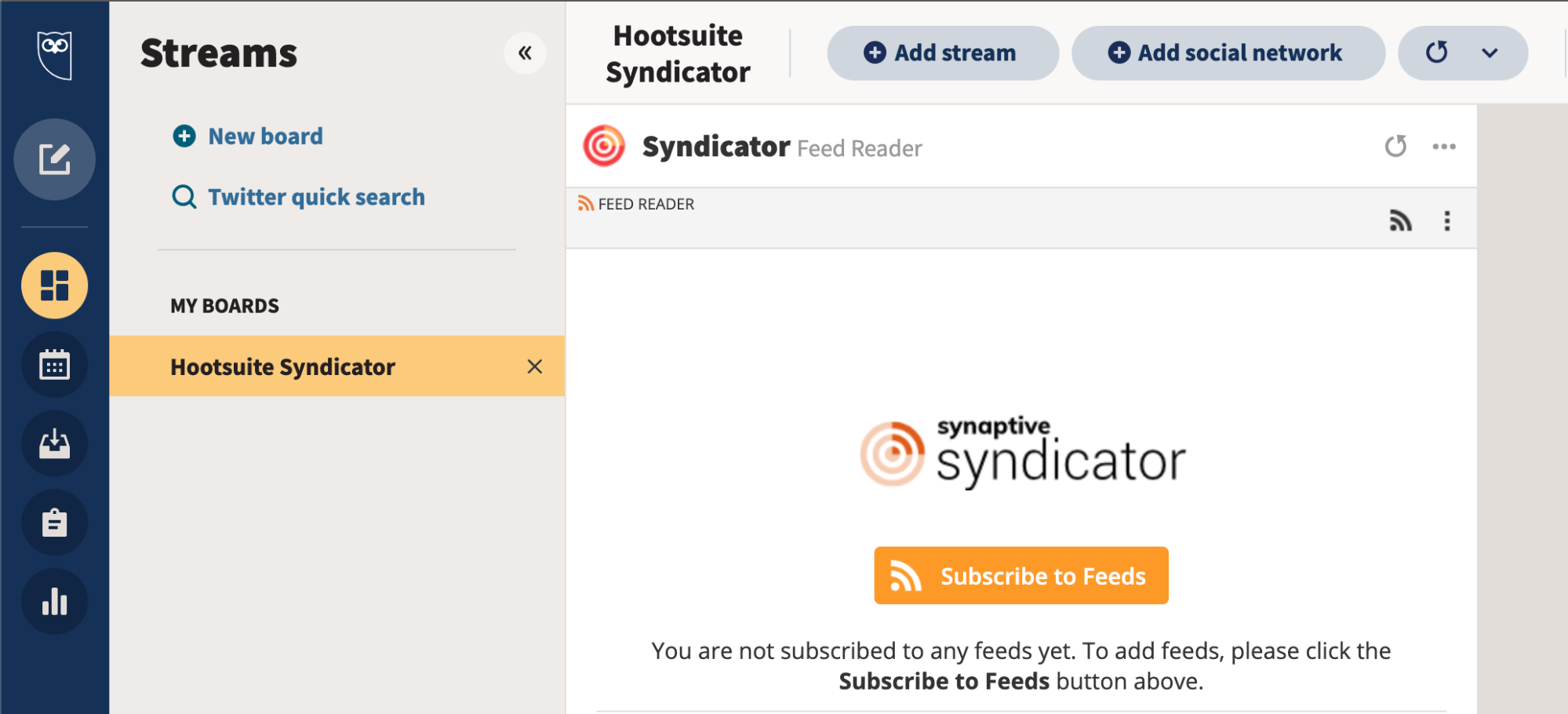 2. This will open the below window - select 'Add Feeds' which will present you with a text box at the bottom to add the Feed that we exported earlier. Paste the URL string into this box and then hit the 'Done!' button to complete.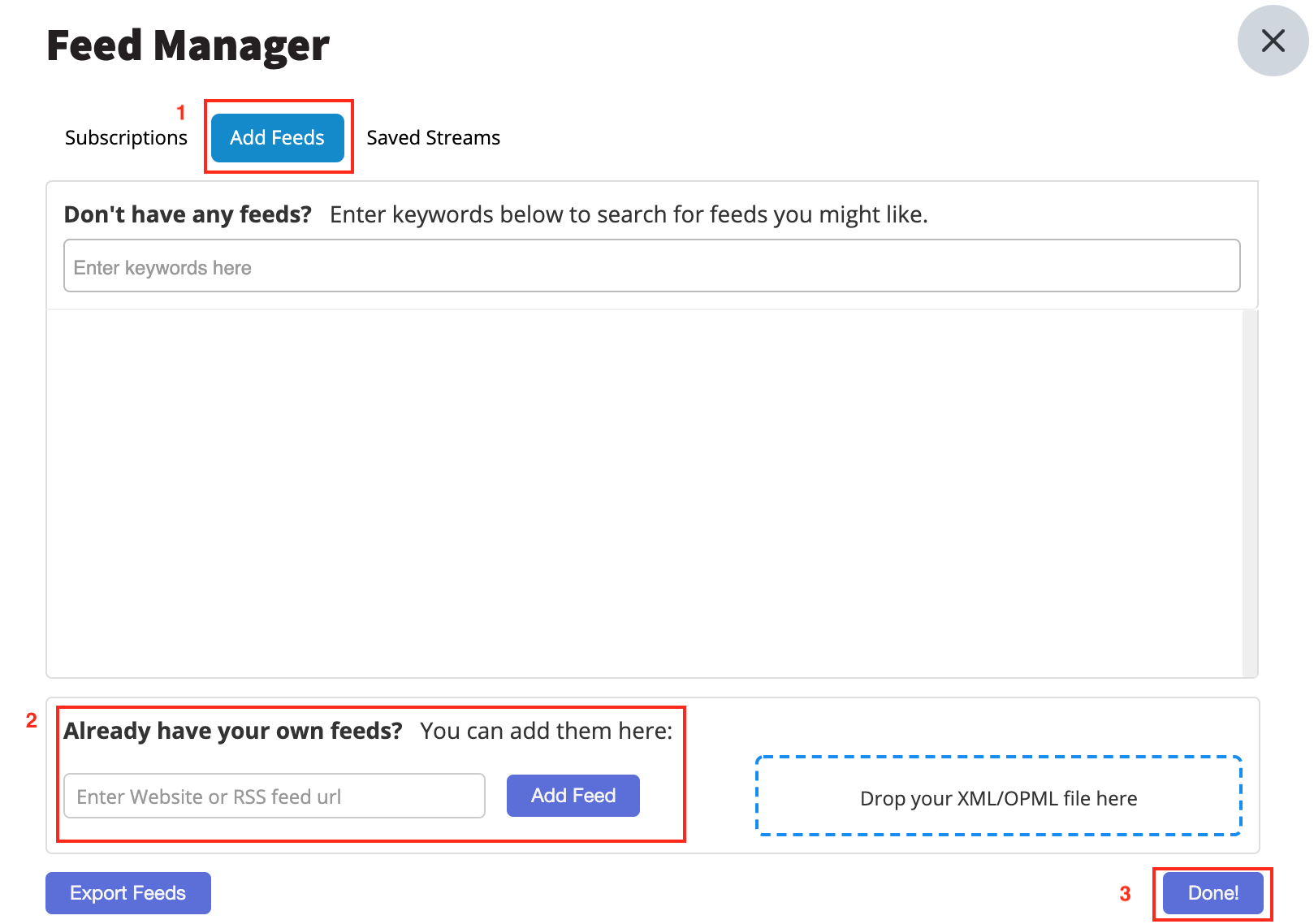 3. Your feed will then be added to the 'Subscriptions' window - however, this is not yet visible in your Feed. To make this content accessible, you must select the 'Play' button beside the feed you have just added.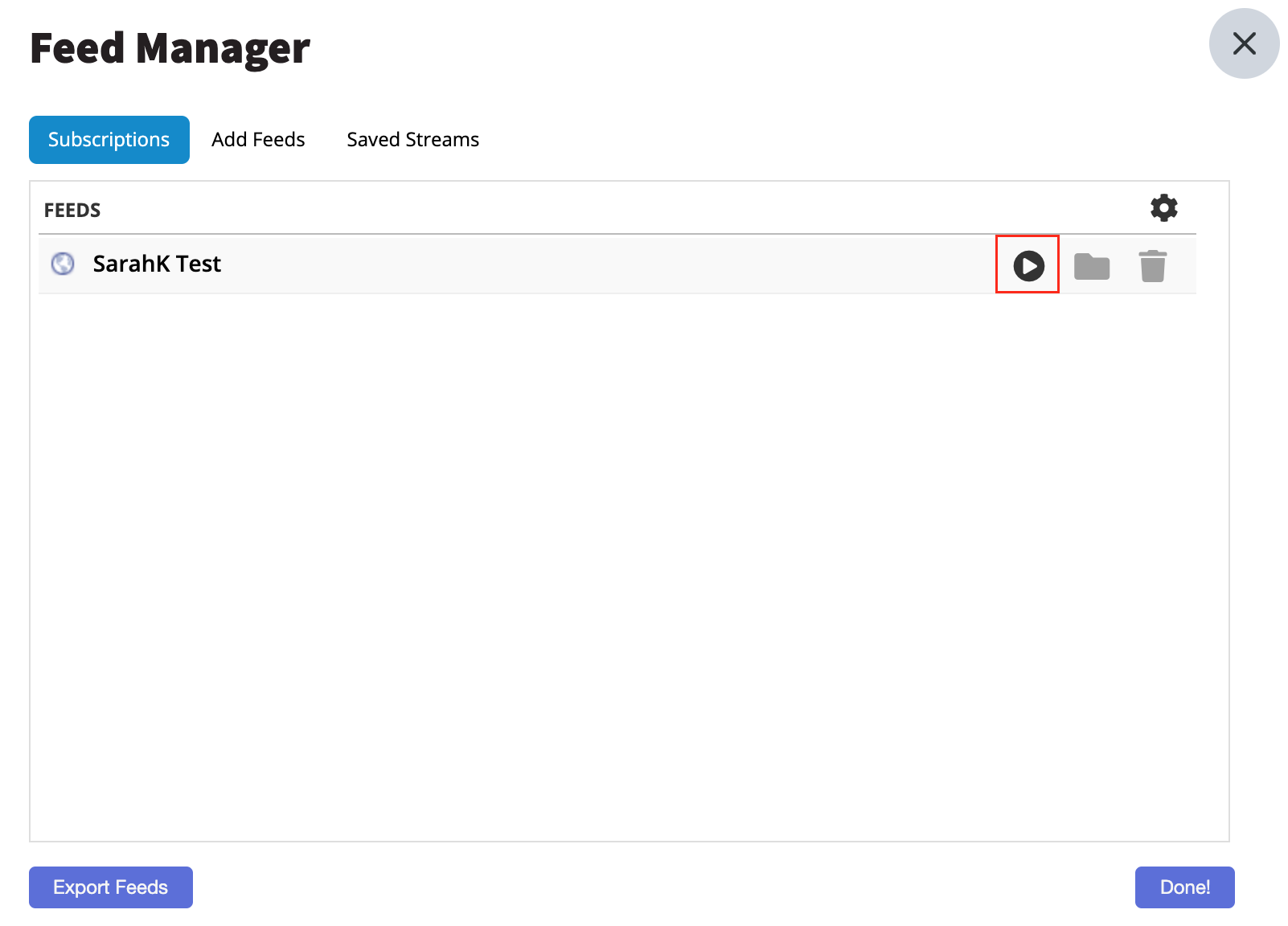 Note: If you later want to delete a Feed, you can do so from this window - simply select the 'bin' icon to do so.
You can also press 'Pause' so that the Feed content no longer appears in your stream.
4. You should now see your content populating the feed, as per the below screenshot. To share across social platforms, simply select the 'Share' button highlighted below.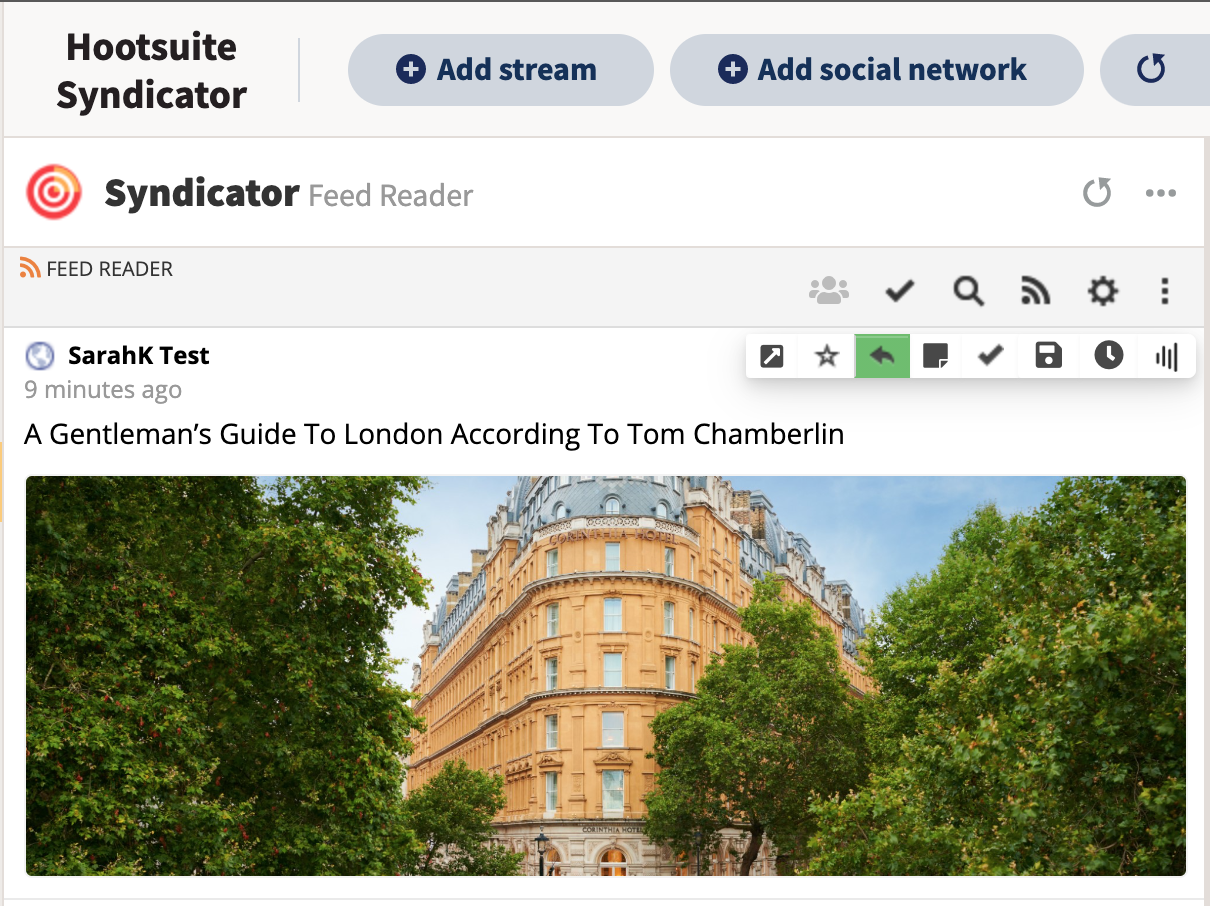 You are able to customize your Syndicator account to show content from multiple feeds. You can star or favorite individual articles, add notes to each and share to Amplify. You can access the full Quick Start Guide for Syndicator here.
5. When you select share, this will open the "Legacy Composer" window, which will allow you to schedule, customize and post your content to whatever social channels you may have set up in your Hootsuite account.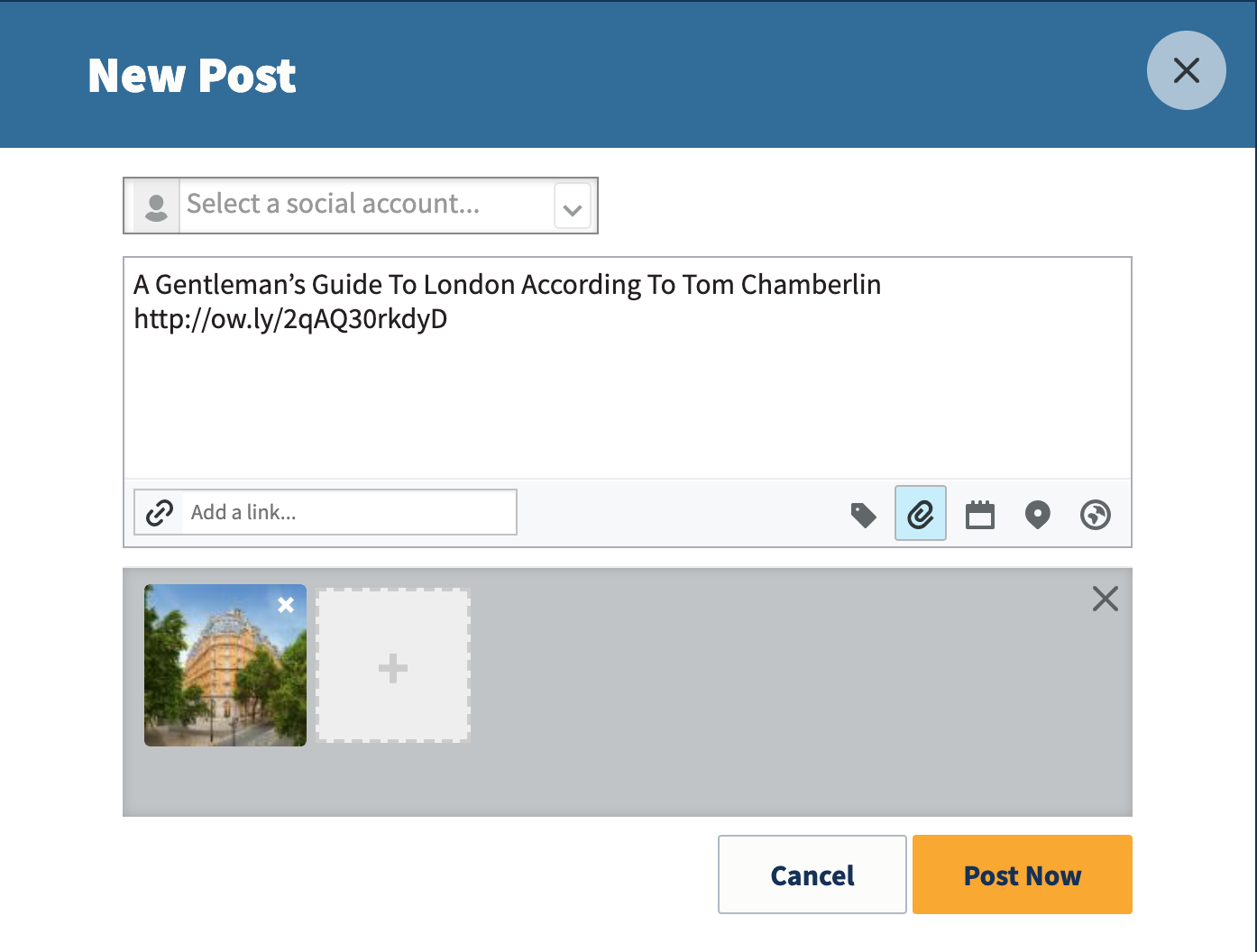 You can also schedule the post for a time/date in the future and edit this scheduled post in the New Composer if you require that functionality.
Questions? Contact support@welcomesoftware.com. For questions about Hootsuite and UI, contact Hootsuite's support team.