Note:
You must have Optimizely Journey Orchestration (OJO) to send campaigns through the following channels: email, web push, app push, SMS, MMS. For questions about OJO, reach out to your Customer Success Manager or
support@optimizely.com
.
Overview
You can quickly review and edit your content in both mobile and desktop views. Because recipients open emails on both mobile and desktop, you should consider how your content will appear in both places.
How it works
Select Desktop or Mobile in the editor to quickly switch between these views when editing content.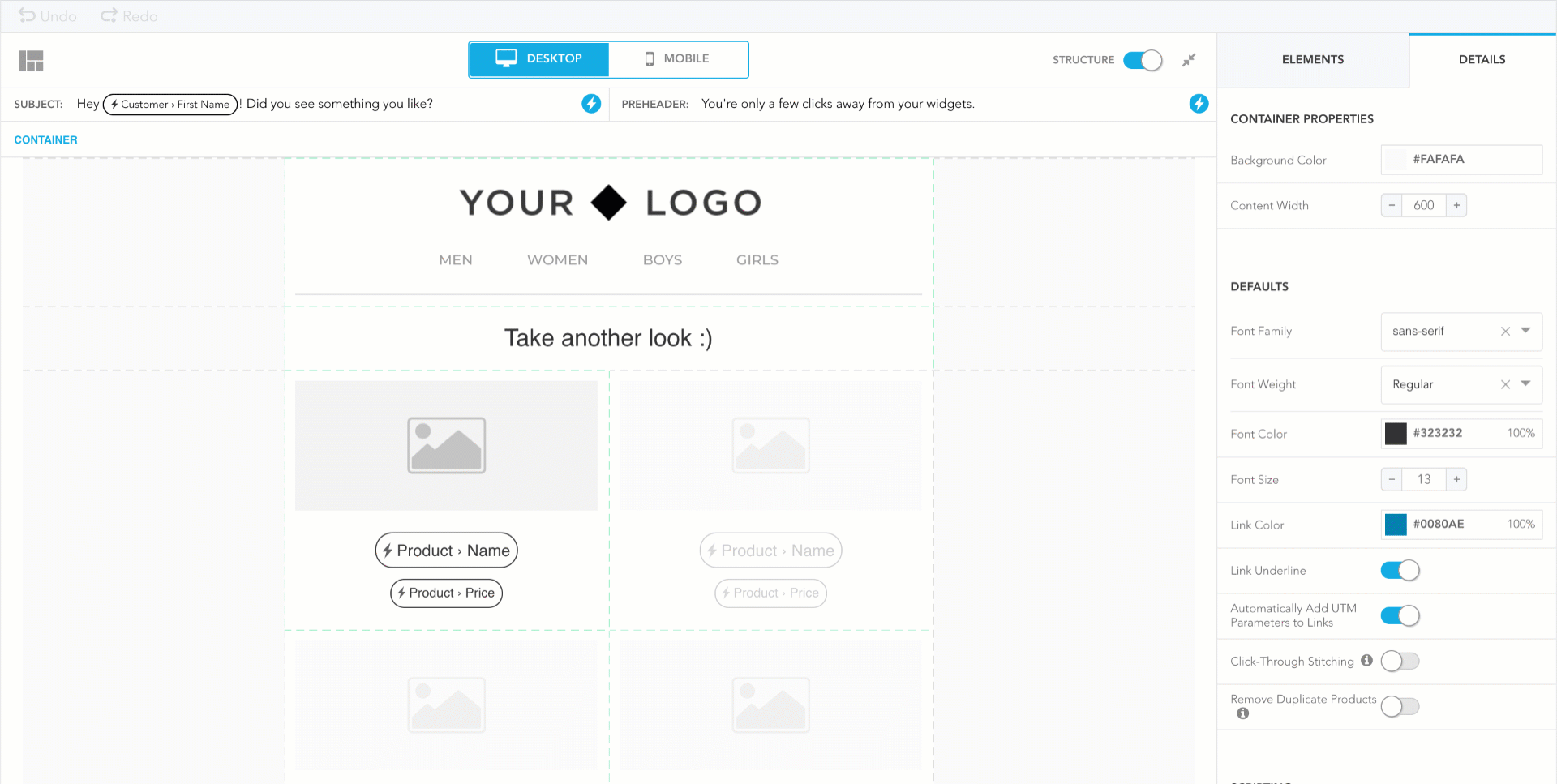 You can continue to add or edit content with either view.