Only customers onboarded prior to July 15, 2022 have access to the Campaigns page and the following Account Settings pages: Sender Profiles, Domains & IPs and Preference Centers.
Overview
You can quickly review and edit your content in both mobile and desktop views. Because recipients open emails on both mobile and desktop, you should consider how your content will appear in both places.
How it works
Select Desktop or Mobile in the editor to quickly switch between these views when editing content.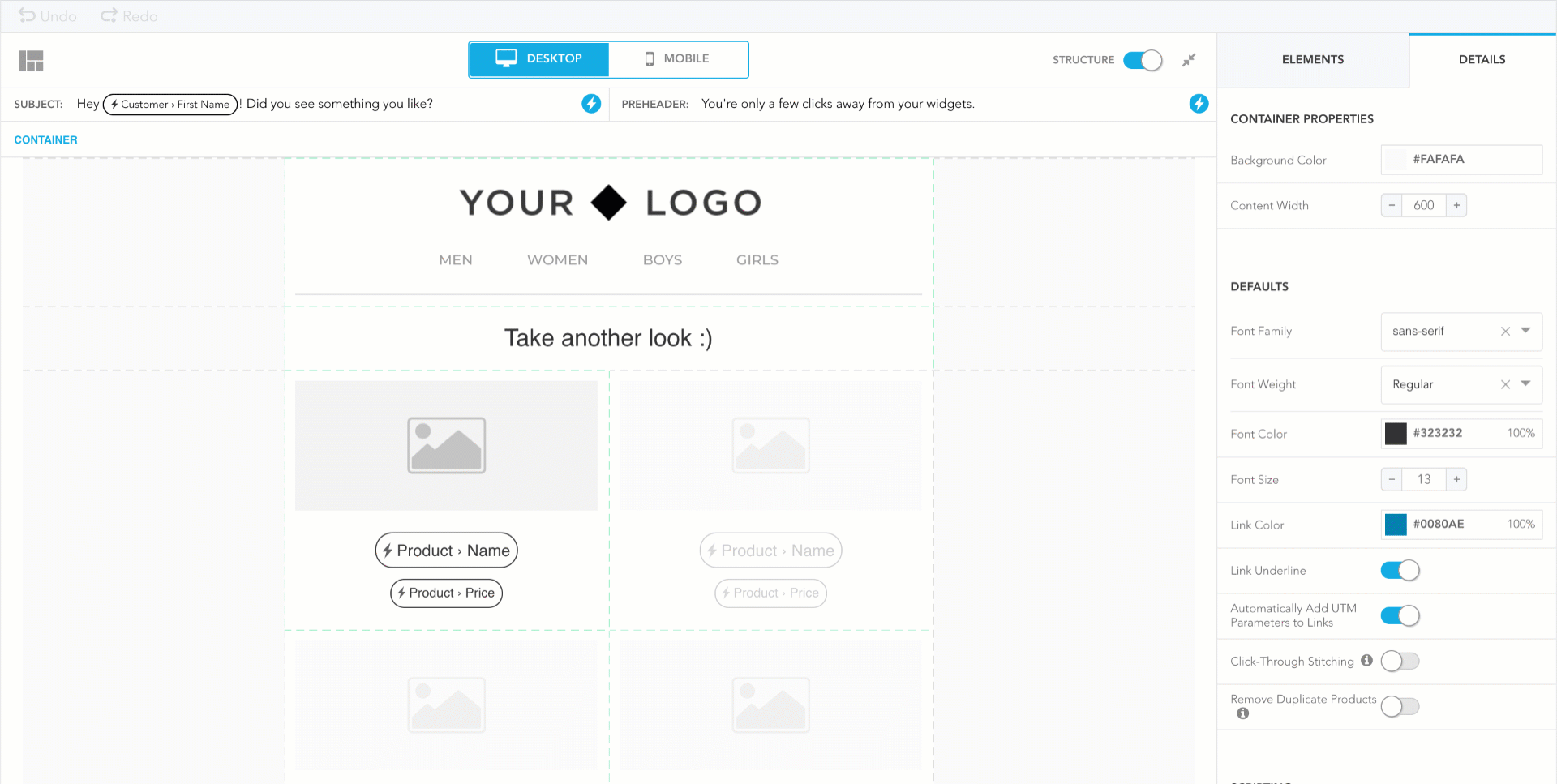 You can continue to add or edit content with either view.