This topic describes how to:
Filter experiments and campaigns by status
Create, duplicate, and archive experiments and campaigns
Rename experiments and campaigns
Optimizely Web Experimentation and Optimizely Web Personalization campaigns can have the following statuses:
Running: The experiment is live and running on your site (as long as the Snippet is present).

Paused: The experiment was running but is currently not running. Visitors who were in this experiment while it was live will not continue to see the experiment.

Draft: The experiment is not yet live on your site.

Archived: The experiment is not actively in use, and will not be included in the snippet.
You can filter experiments and campaigns by status and rename experiments and Personalization campaigns.
Duplicate or archive
Experiments can be duplicated within their current projects.
To duplicate or archive the experiment, click the Actions (

) icon and select Duplicate or Archive.
When duplicating, click Duplicate Experiment only once.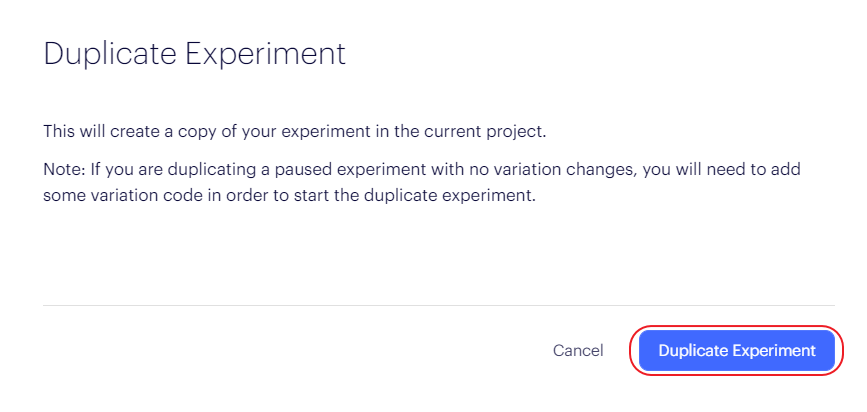 Click Done to close the Experiment Duplicated modal.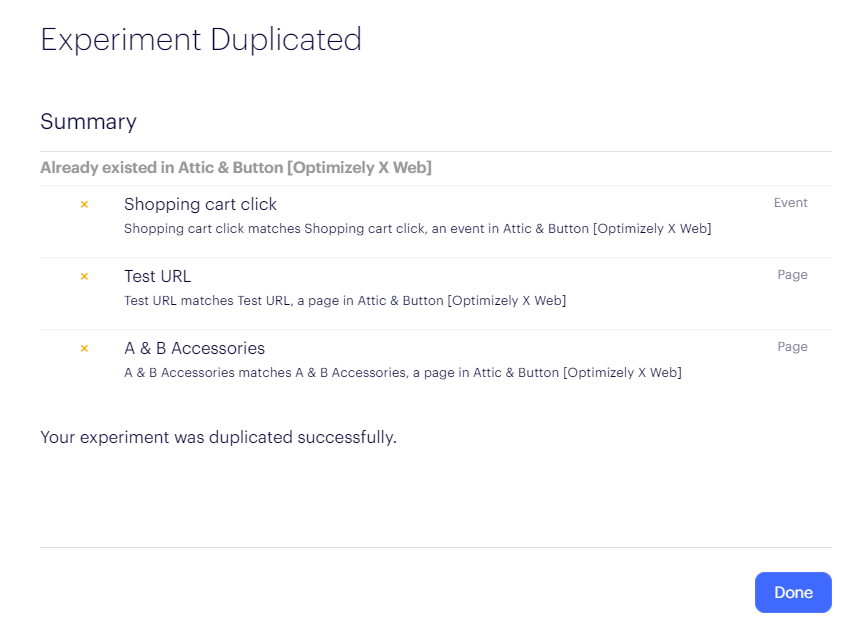 Wait another moment for the Experiments overview page to refresh, and you will see your duplicated Experiment/Campaign with the naming convention "Copy Of [Name]". It will have the same Status as the initial experiment.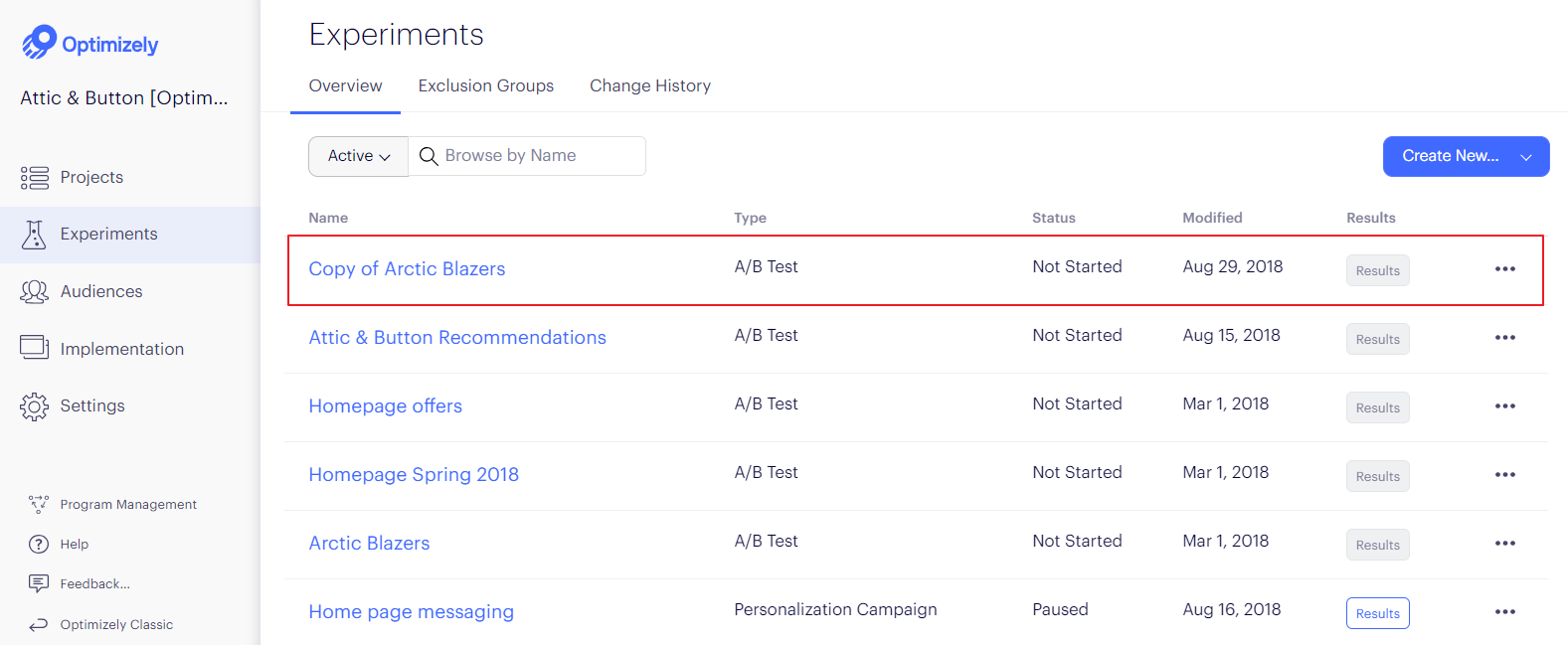 Filter
To see experiments and campaigns by status, click the dropdown menu and select a status to filter by.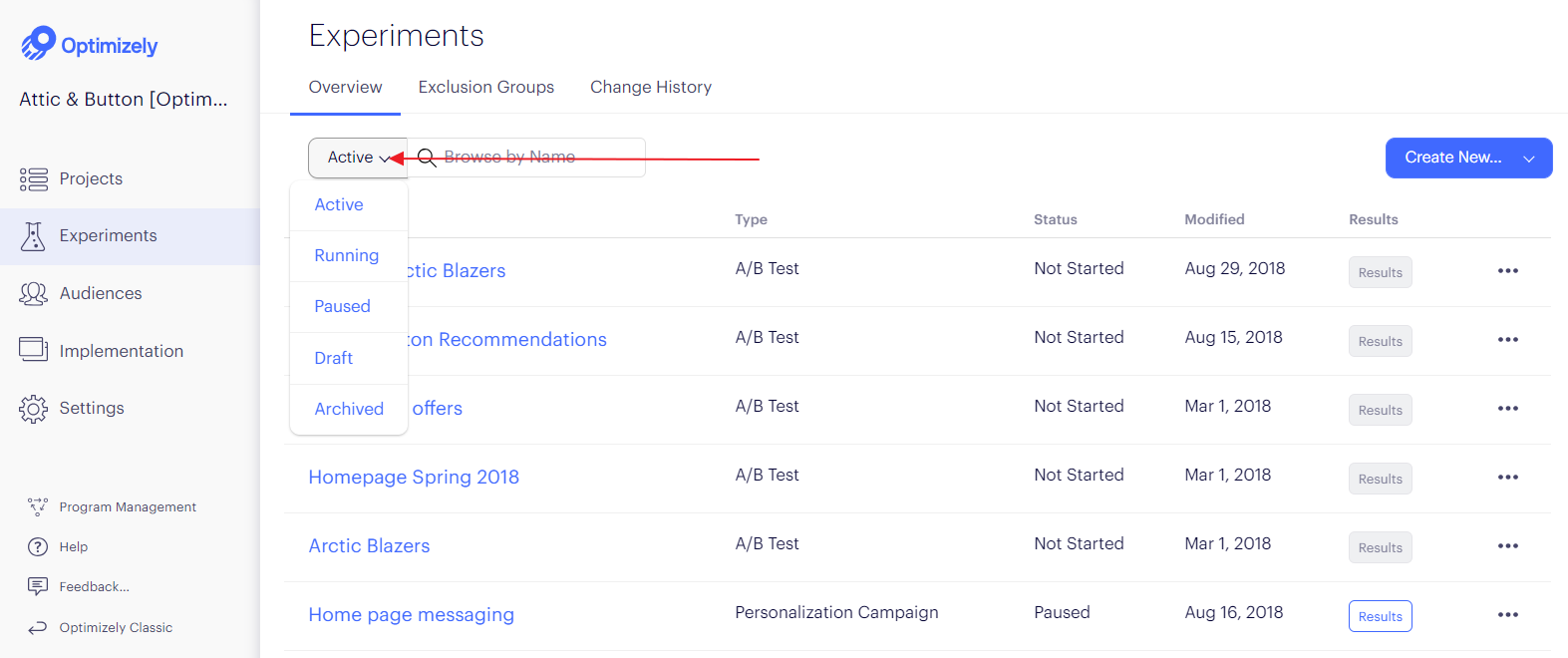 Rename
Here is how to rename experiments, with step-by-step instructions below: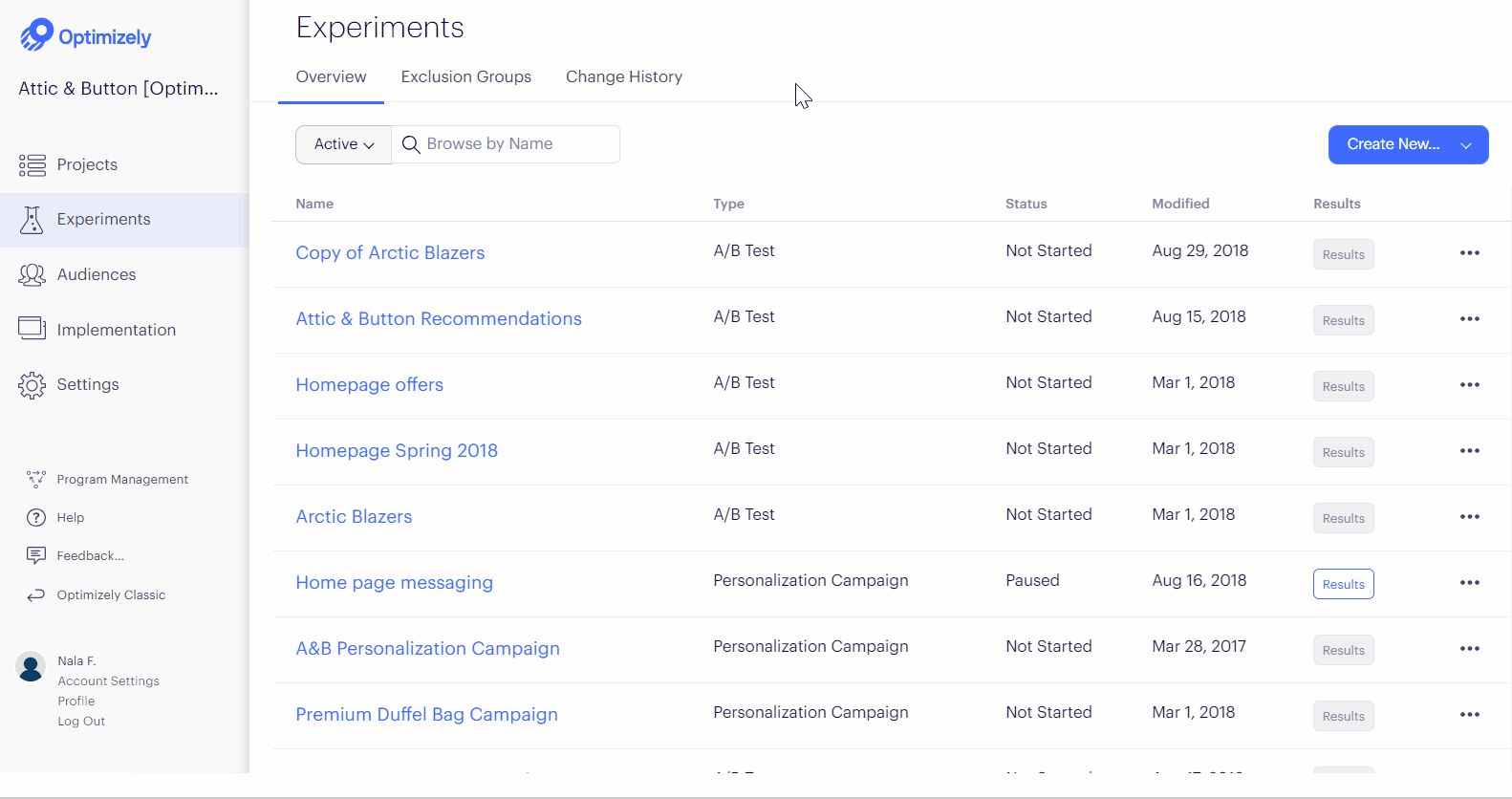 From the Experiments dashboard, click the name of the experiment you want to rename.

In the Manage Experiment panel, click Settings.

In the Name field, edit the experiment name.

Click Save.
Delete
In Optimizely Web Experimentation, it is impossible to delete experiments or campaigns. Instead, you can archive them.
Related articles