CMP has a native integration into YouTube. Once configured, users who have the appropriate permissions will be able to publish directly to YouTube.
In this article, you will learn how to:

Add a YouTube Channel
Click on your avatar in the upper right-hand corner of the CMP. From the settings drop-down menu, click the 'Social Accounts' tab.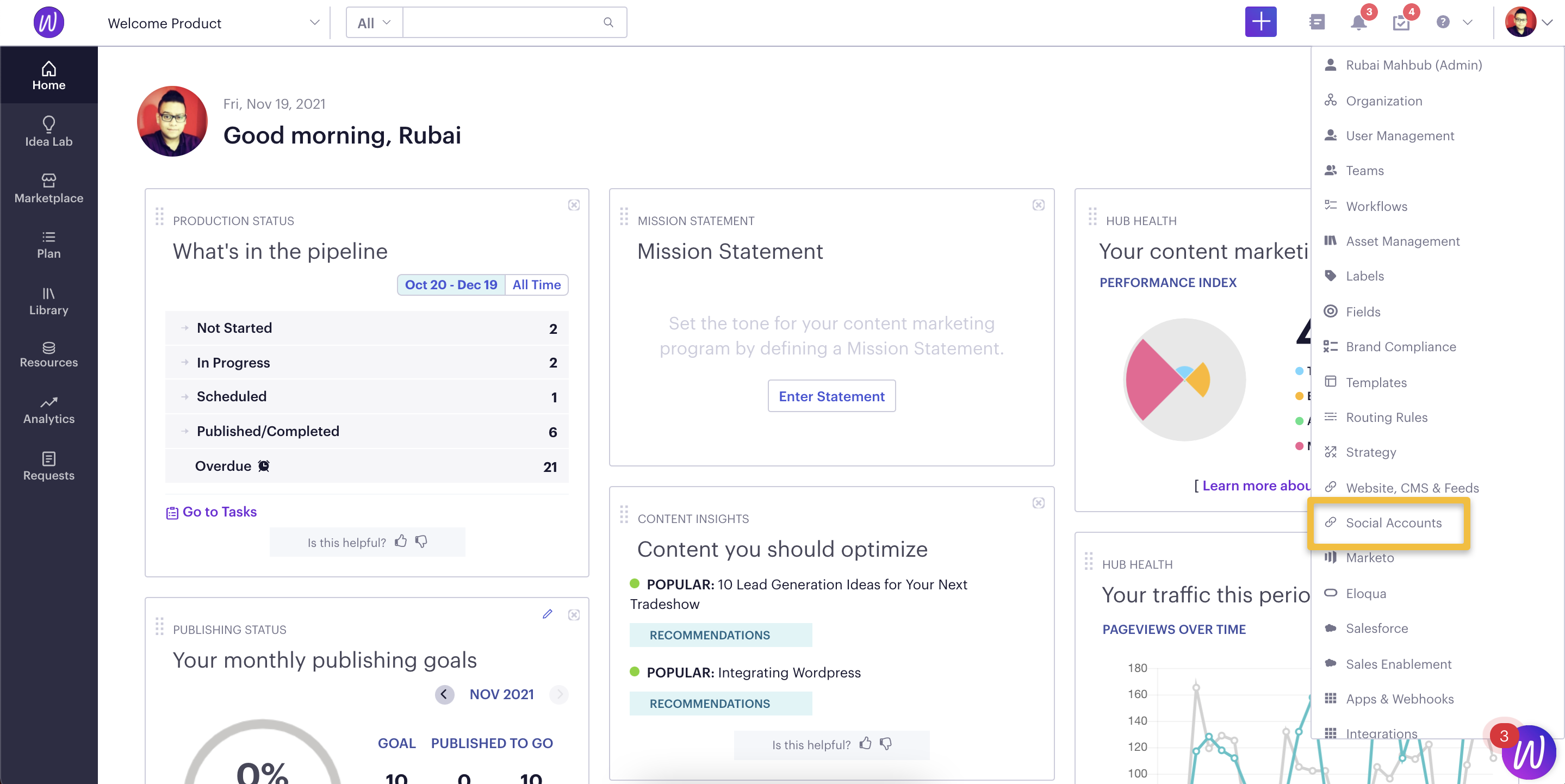 Scroll down to the 'YouTube' section.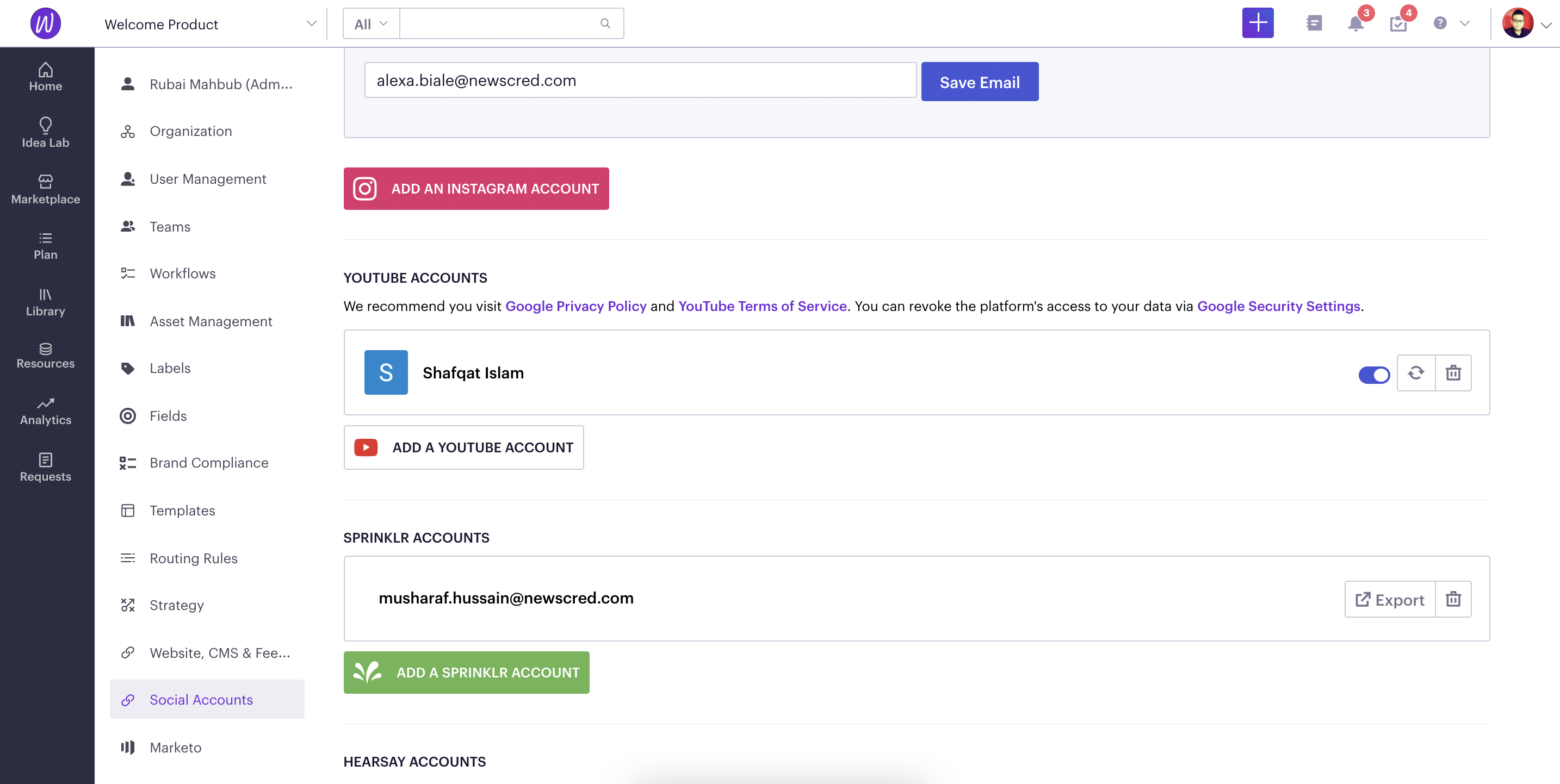 Click 'Add a YouTube Account' and a separate window will pop up, prompting you to authorize your channel in the CMP.

Select the account you want to connect and the following screen will pop up.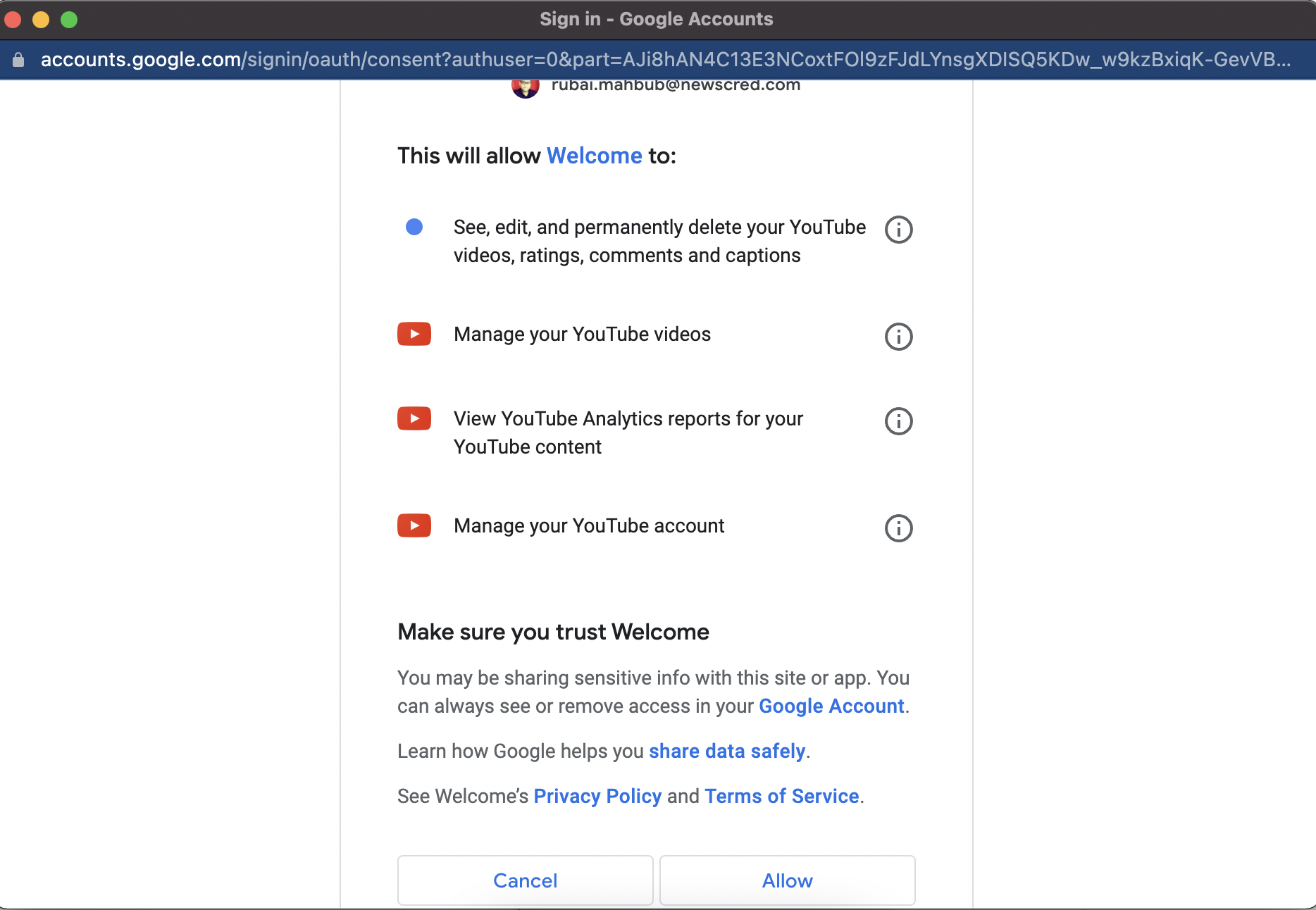 Click 'Allow' and your YouTube account will then appear in this section of the settings page.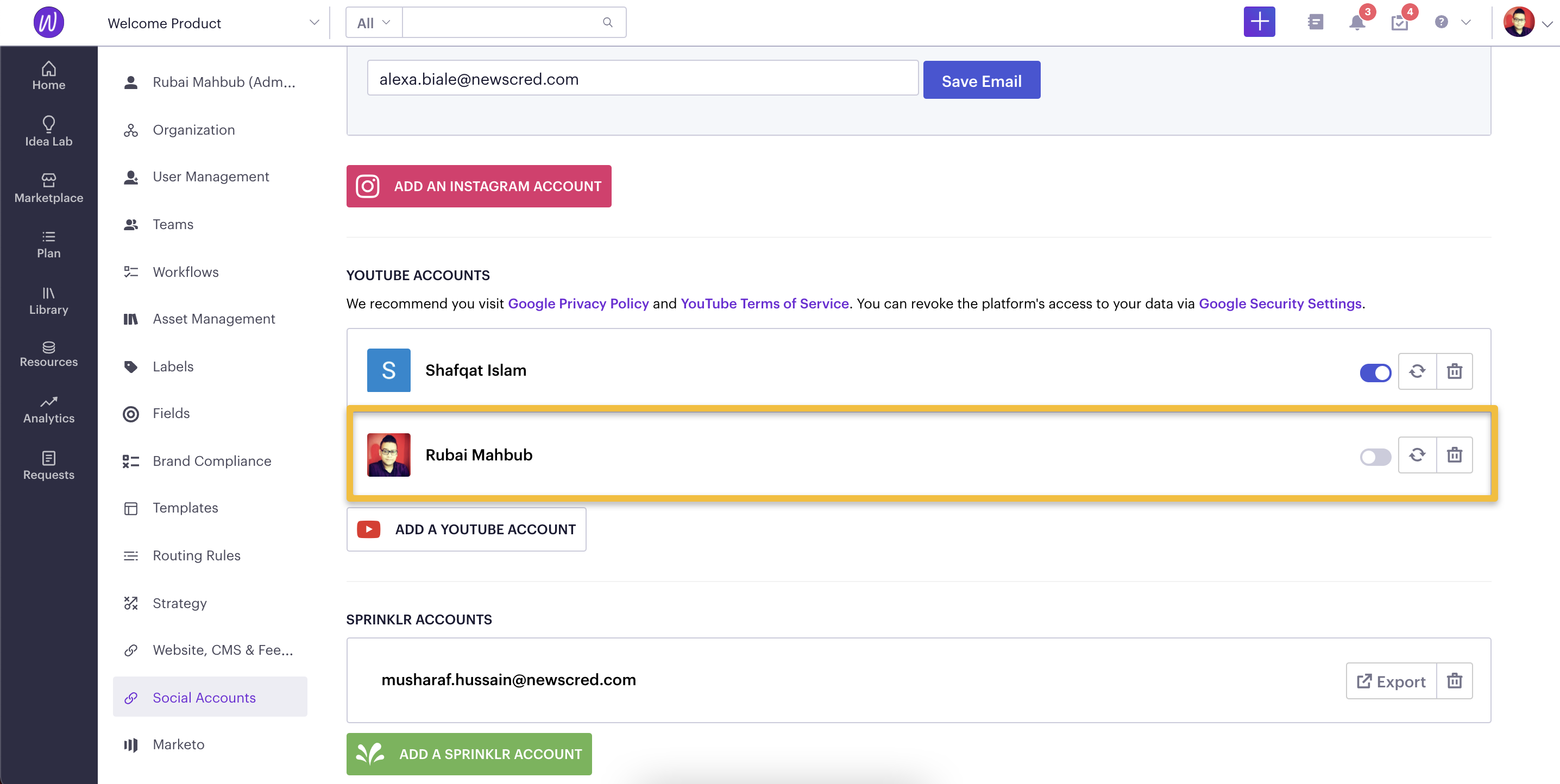 Disable a YouTube Channel
Scroll down to the 'YouTube' section under the 'Social Accounts' tab in the settings. For each connected YouTube channel, a toggle button will appear to the right side of your screen, as depicted below: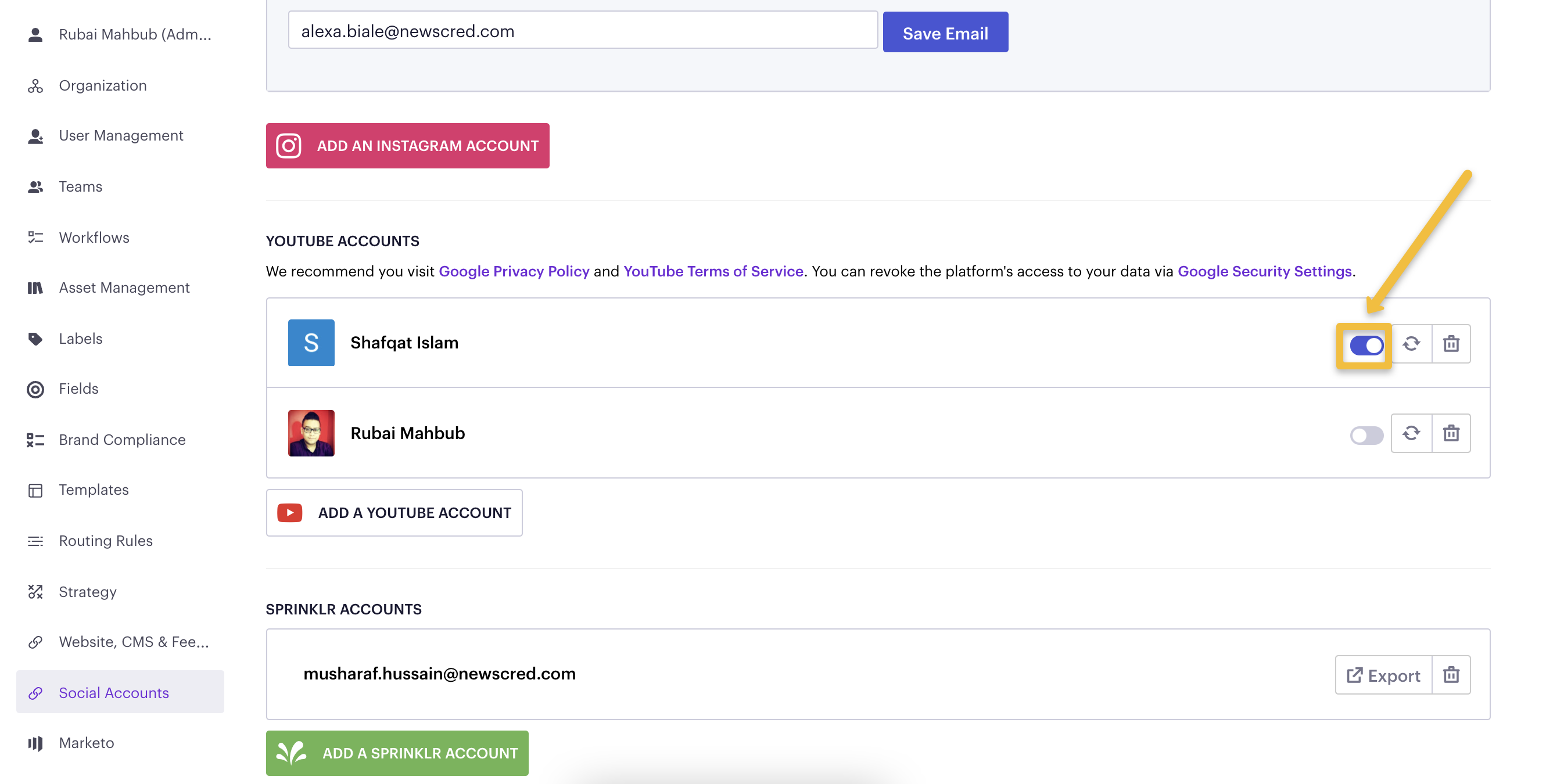 If the button is blue, then the channel is enabled. To disable a channel, toggle the button to the left and it will switch to grey, indicating that it has been disabled.

Force Sync a YouTube Channel
For each YouTube channel, a button that looks like this

will appear to the right of the channel which will allow you to refresh/sync your account with all of your existing YouTube videos.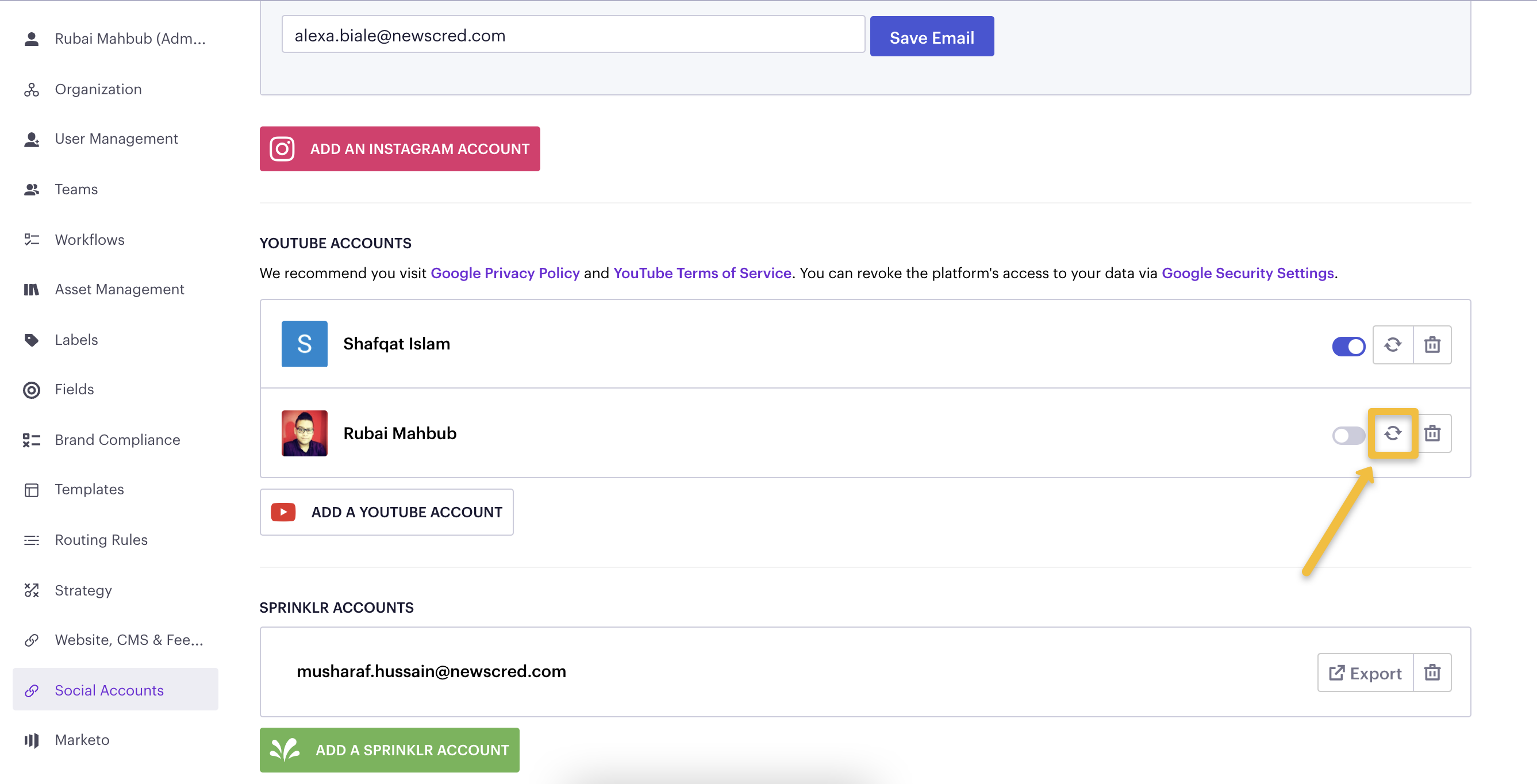 Delete a YouTube Channel
To delete a YouTube channel, click on the trash can icon next to the channel. Once you have done so, you will receive a message that will prompt you to confirm that you want to delete the channel as shown below: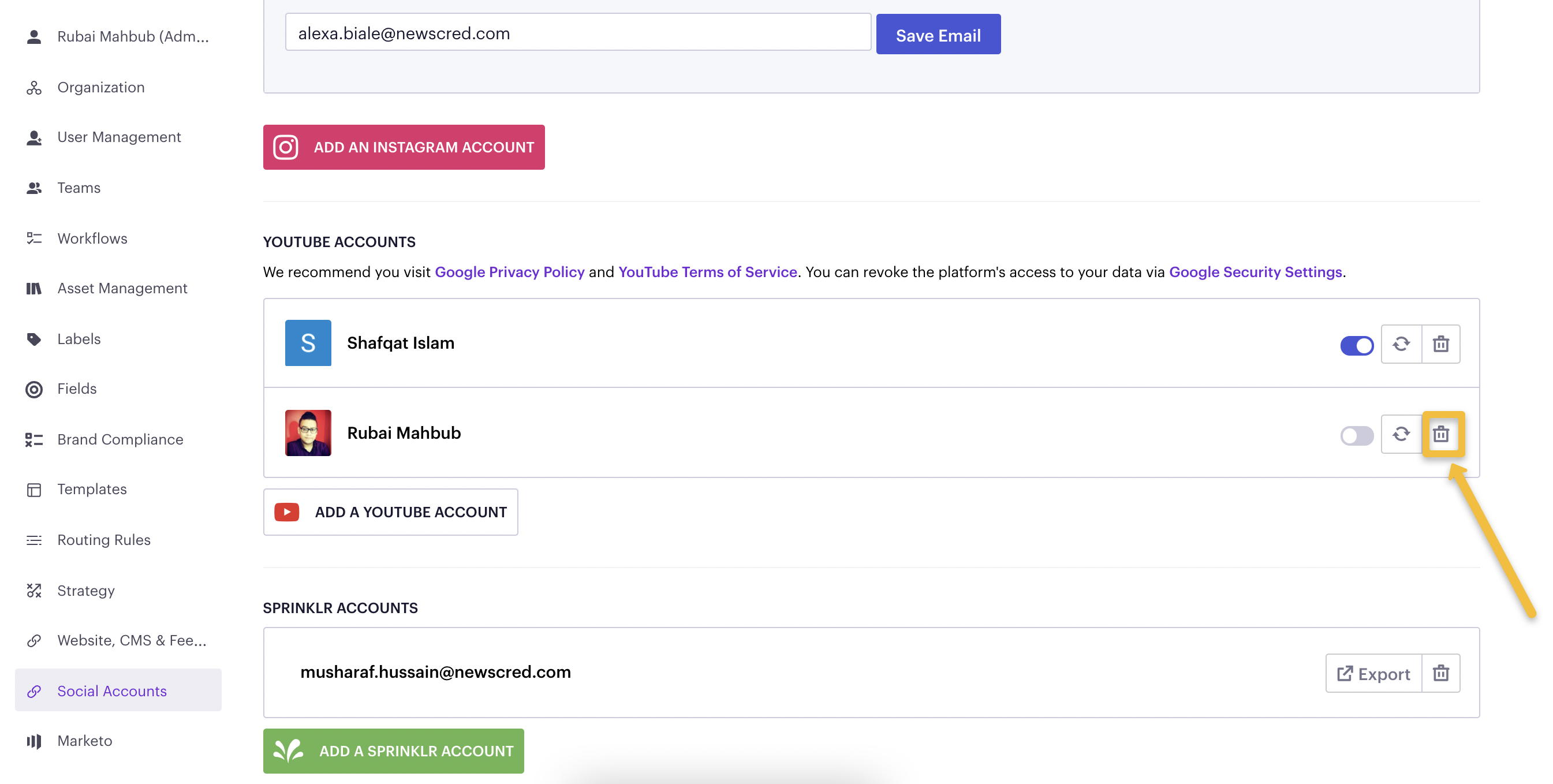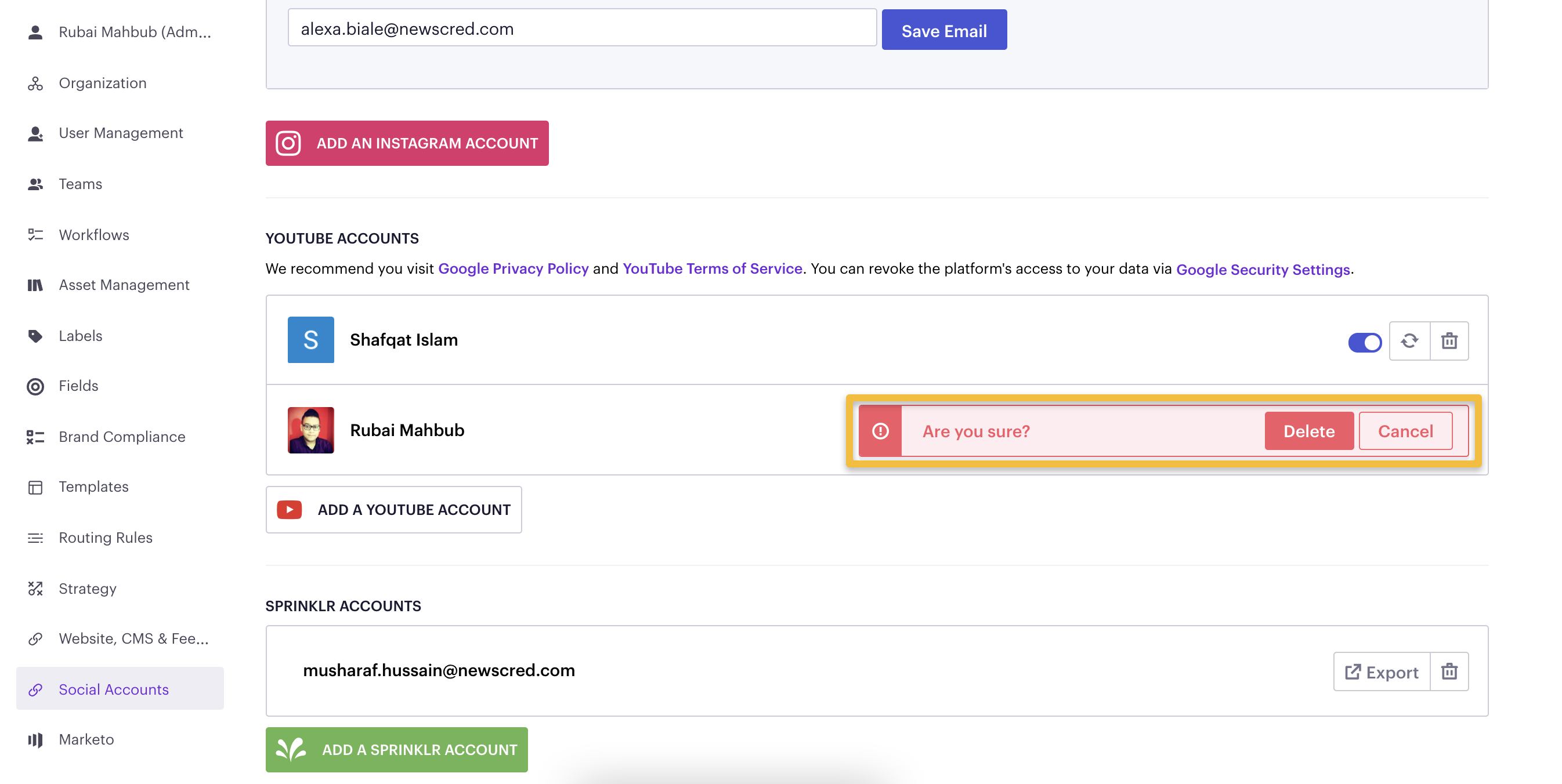 Clicking 'Delete' will permanently delete your channel (and all previously scheduled social posts) from this list.
NOTE: Clicking on the

icon may prompt another pop-up window to appear, in the case that YouTube tasks are scheduled to be published in the future. This pop-up will ask the user if they are willing to delete all the previously scheduled and unpublished social posts. Deletion of the channel will result in publishing failures for those tasks that have a YouTube video scheduled. An example has been provided below as to what exactly that pop-up window looks like.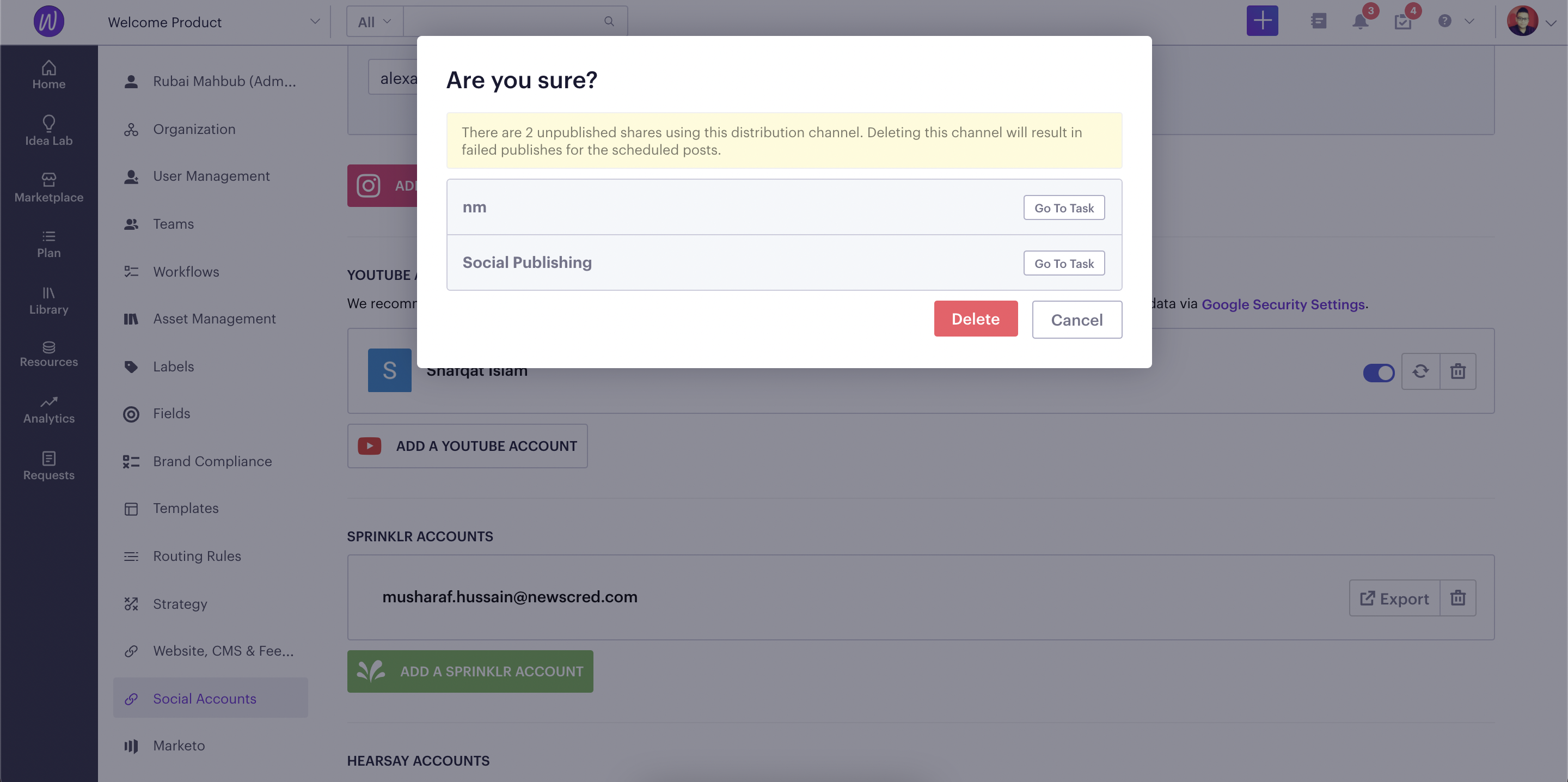 Questions? Contact support@welcomesoftware.com.