Optimizely Configured Commerce allows you to translate the Admin Console and Spire CMS into other languages, including:
English (EN)
German (DE)
Spanish (ES)
French (FR)
Dutch (NL)
Swedish (SE)
To change the Language Code, go to Admin Console > Settings. Go to System Settings, or search for Admin Translation Settings.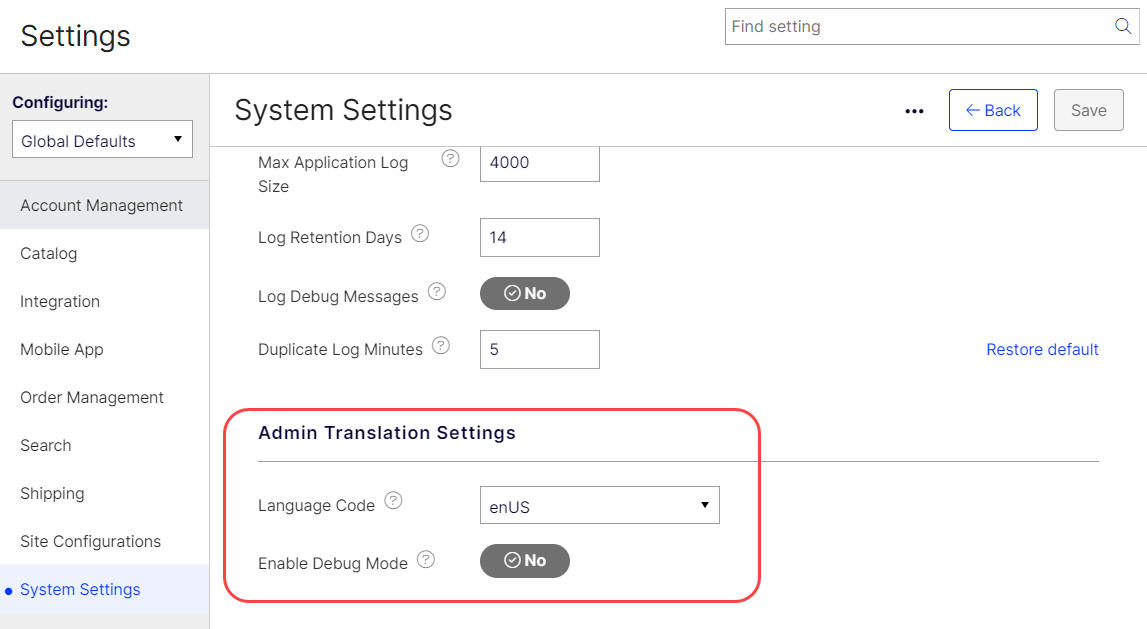 Choose your language for Language Code. This determines the language code used to render admin pages. The default value is enUS.
You can also choose whether to enable Debug Mode, which adds text (TS:) as a pre-fix for all admin console and CMS labels which exist. The default value is No. See the screenshot below for an example of having it enabled.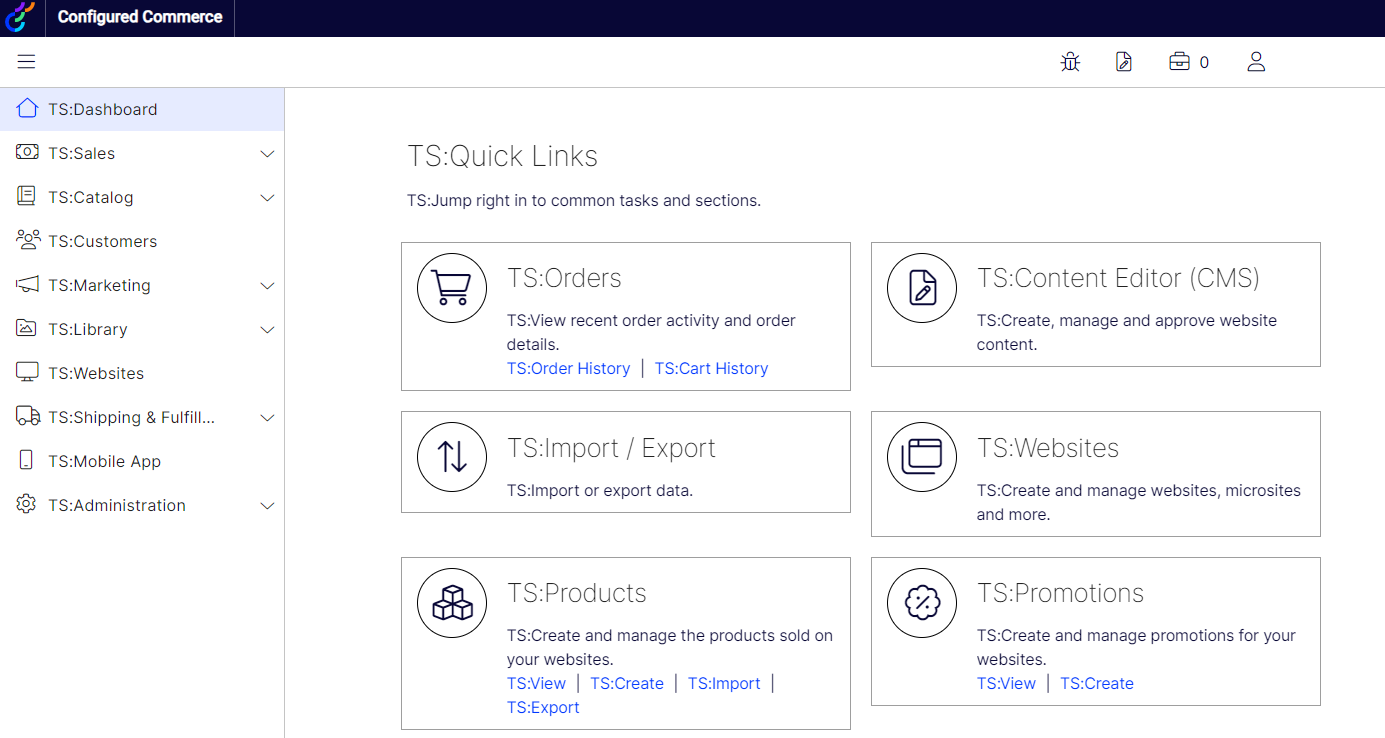 Make sure to Save any changes you make to these Admin Translation Settings.