This topic describes how to find customers, and view and update customer information on the Order Management screen.
Find customers
From the Order management screen, click View Customer.

In the View customer field, enter any portion of the customer's name or email address. As you enter more characters, you get fewer search results. A list of customers whose name or email address include those characters appears.

Choose a customer. The Contact Details screen for that customer appears.

Click Edit (icon) to modify the customer details.
Modify customer information from a cart or order
You can view and update basic customer information from Cart Details > Contact Details tab. Click Edit (icon) beside Customer Information.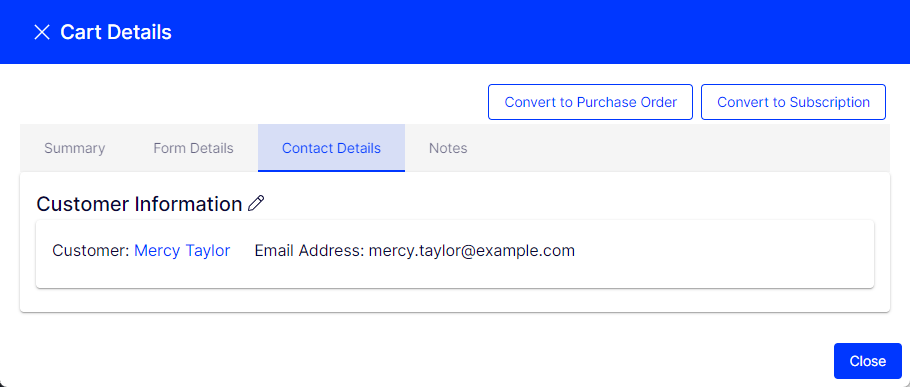 The Contact Details screen appears with three tabs: Personal Information, Address Book, and Orders.
Personal Information tab
You can edit the customer's name, email address, and customer group.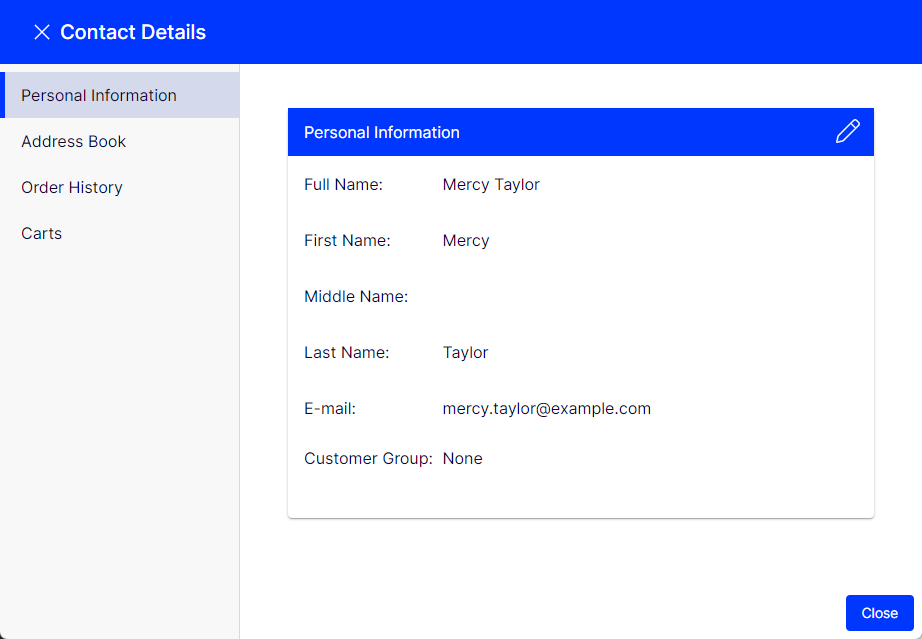 Address Book tab
Initially, you see all of a customer's addresses.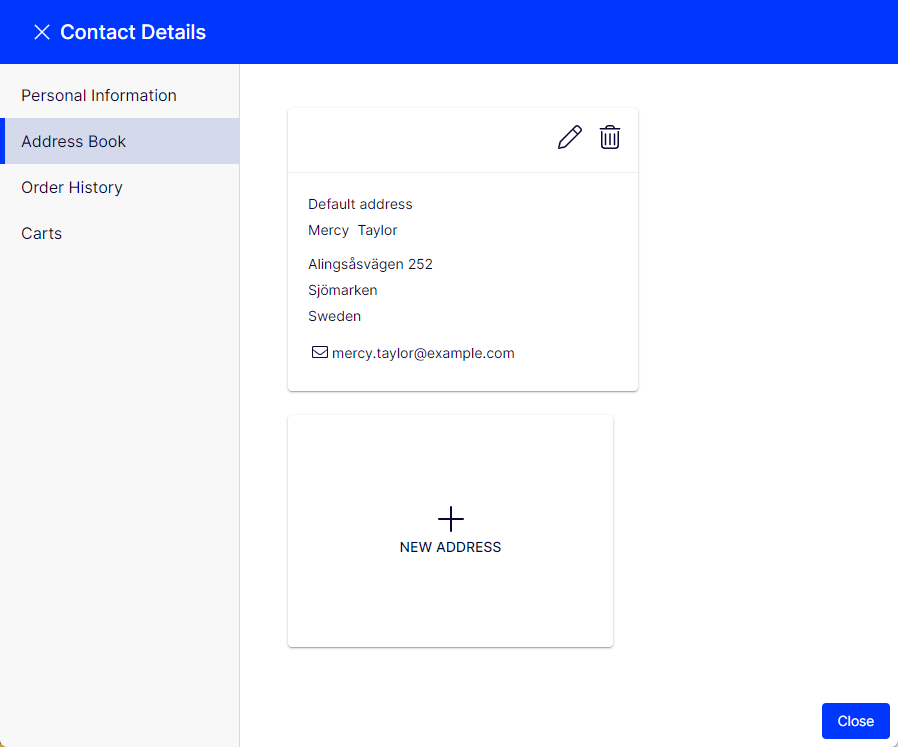 You can edit or delete an existing address, or enter a new one. You may designate one address as the preferred billing address, and the same or a different one as the preferred shipping address.
Order History tab
The Order History tab shows a customer's order history in reverse chronological order.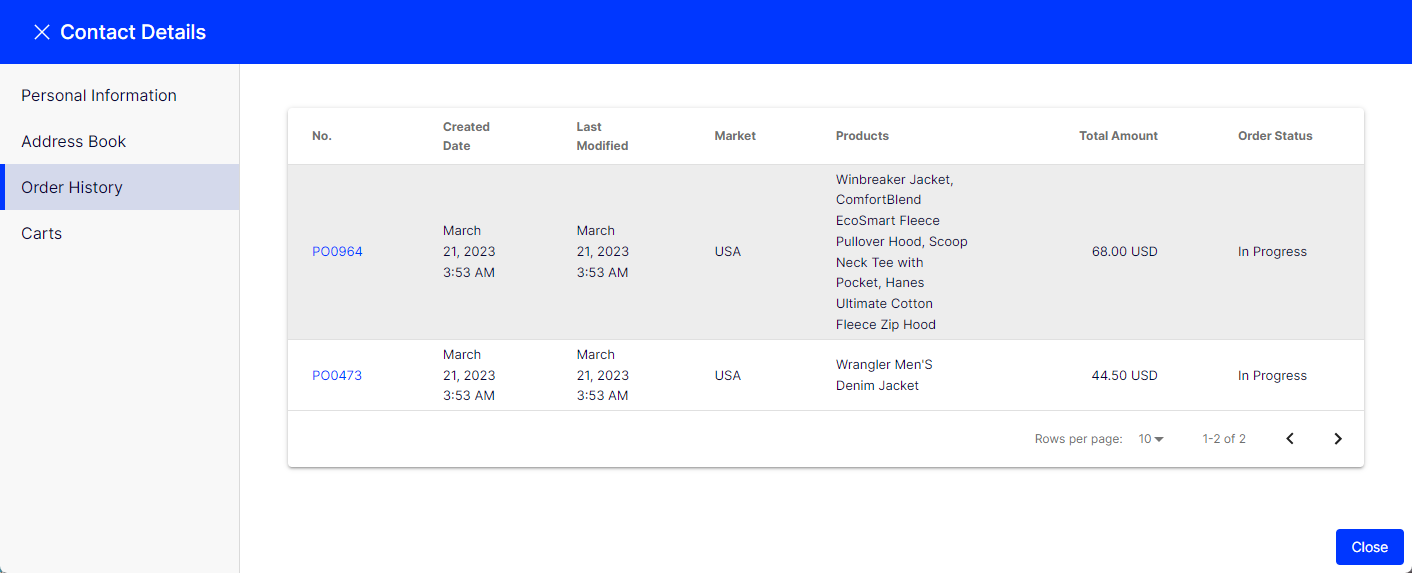 You can click any order to see and edits its details. See Orders.
Carts tab
The Carts tab shows a customer's cart and wish lists ordered by the Last Modified date in reverse chronological order.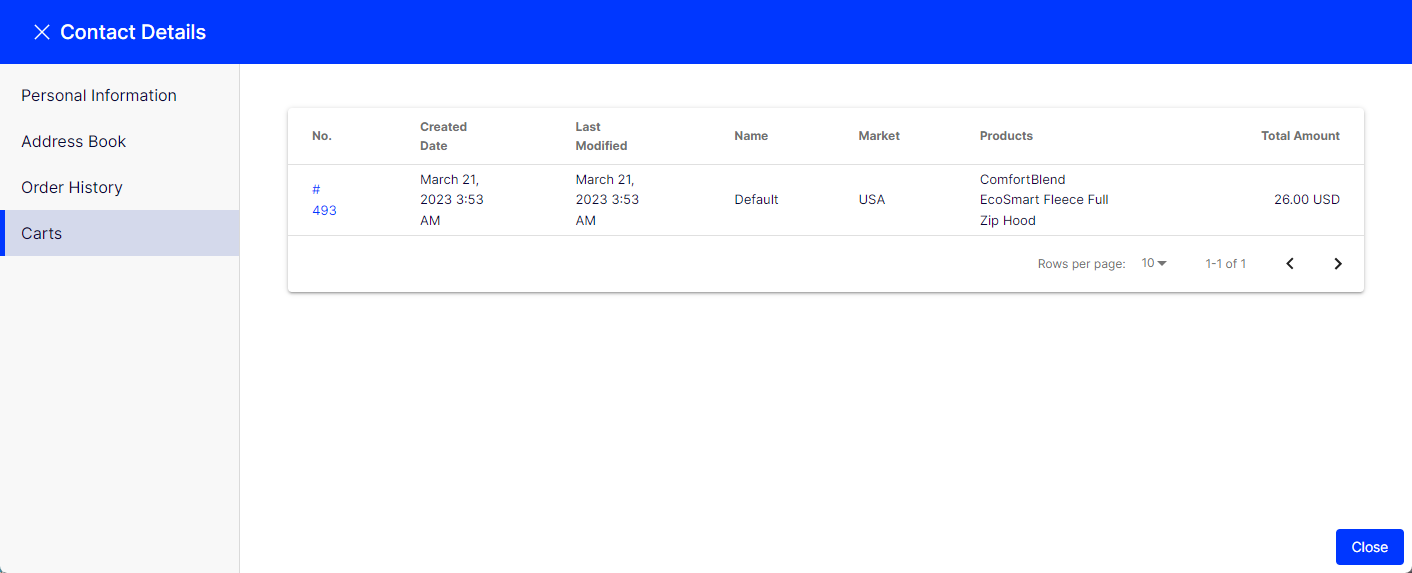 Modify customer information from Contacts
To modify customer information from the Administration tab, on the Cart Details or Order Details window, click the customer's name below Customer Information. The Contacts screen displays with Details, Addresses, and Contact Notes tabs. For more information on these tabs, see Contacts.