The Optimizely Digital Experience Platform contains many features to support you in your daily work. Depending on how your solution is set up, some features described in this documentation may not be available to you. Contact your system administrator to find out more. See Optimizely World for technical information.
Optimizely Campaign is a professional omnichannel marketing software solution that creates, sends, and evaluates campaign mailings.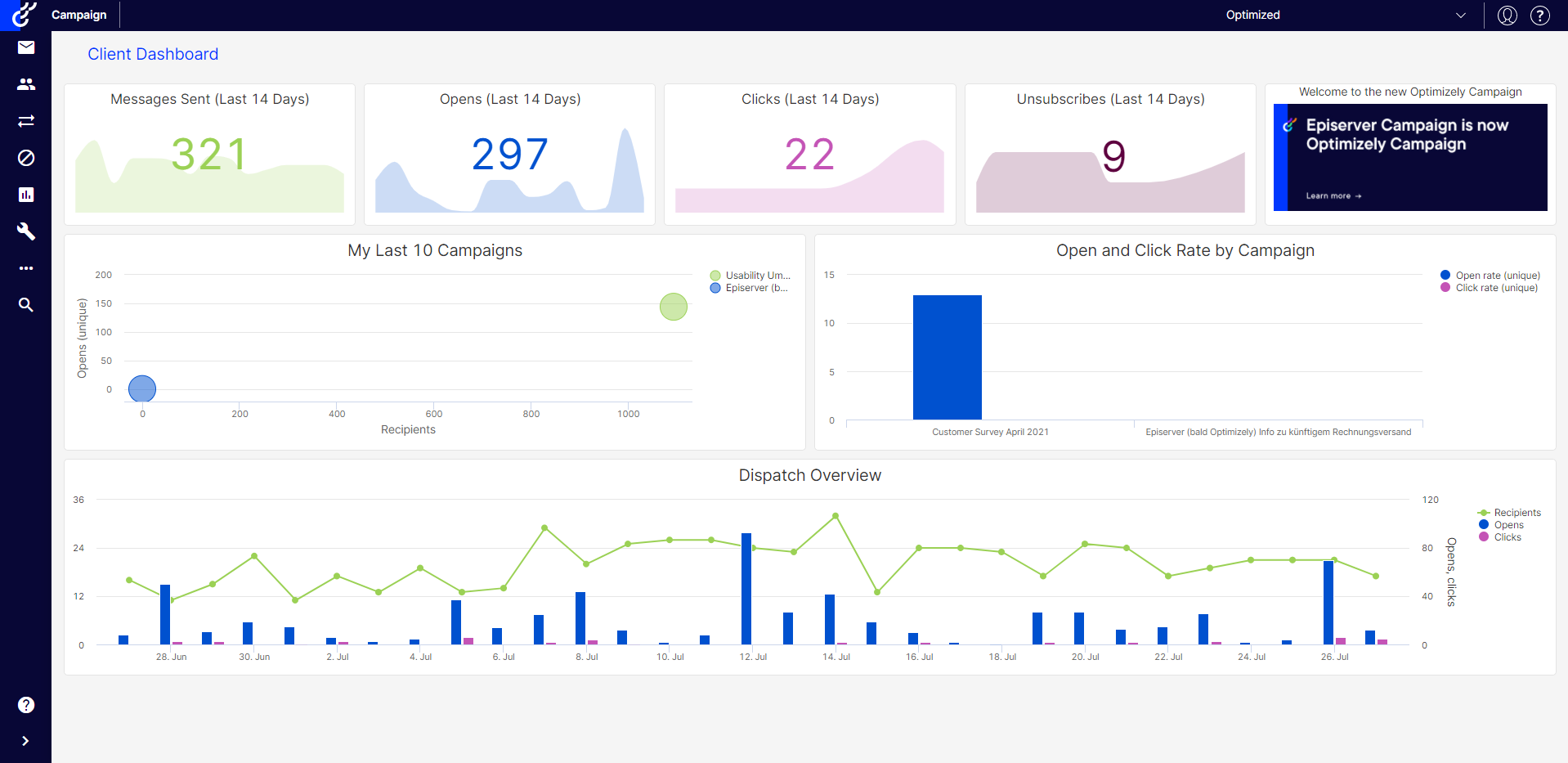 See Getting started to learn how to set up Optimizely Campaign and create a campaign.
Managing multi-channel campaigns
Optimizely Campaign offers an easy and powerful editor to create one-shot mailing campaigns and complex marketing automations for multiple channels.
Creating and editing content
Optimizely Campaign's Template Kit provides a flexible way to create newsletters. You can use it out-of-the box and with your corporate design style guide.
Managing recipients
Optimizely Campaign lets you manage recipients, unsubscribers, bounces and blocklist entries in a clear and comfortable way. Create target groups by combining logic operators, set up an opt-in process and create custom click profiles.
Analyzing campaigns
Optimizely Campaign's analysis tools let you gather statistics around your running campaigns or check and optimize mailings before you start them.
Integrating Optimizely Campaign into your marketing software
Optimizely Campaign seamlessly integrates all major web analytics, e-commerce and CRM systems. You can use programming interfaces (APIs) and extend Optimizely Campaign with various additional functions.