Welcome's integration with YouTube lets you share video posts in the Welcome platform, approve them for publication and immediately share them through the YouTube widget. You can upload video files up to 5GB and enter a title of up to 100 characters.

In this article, you will learn how to:
Select YouTube as a publishing channel
Go to Publishing tab and click Add Channel. From the drop-down, select your YouTube channel for publishing.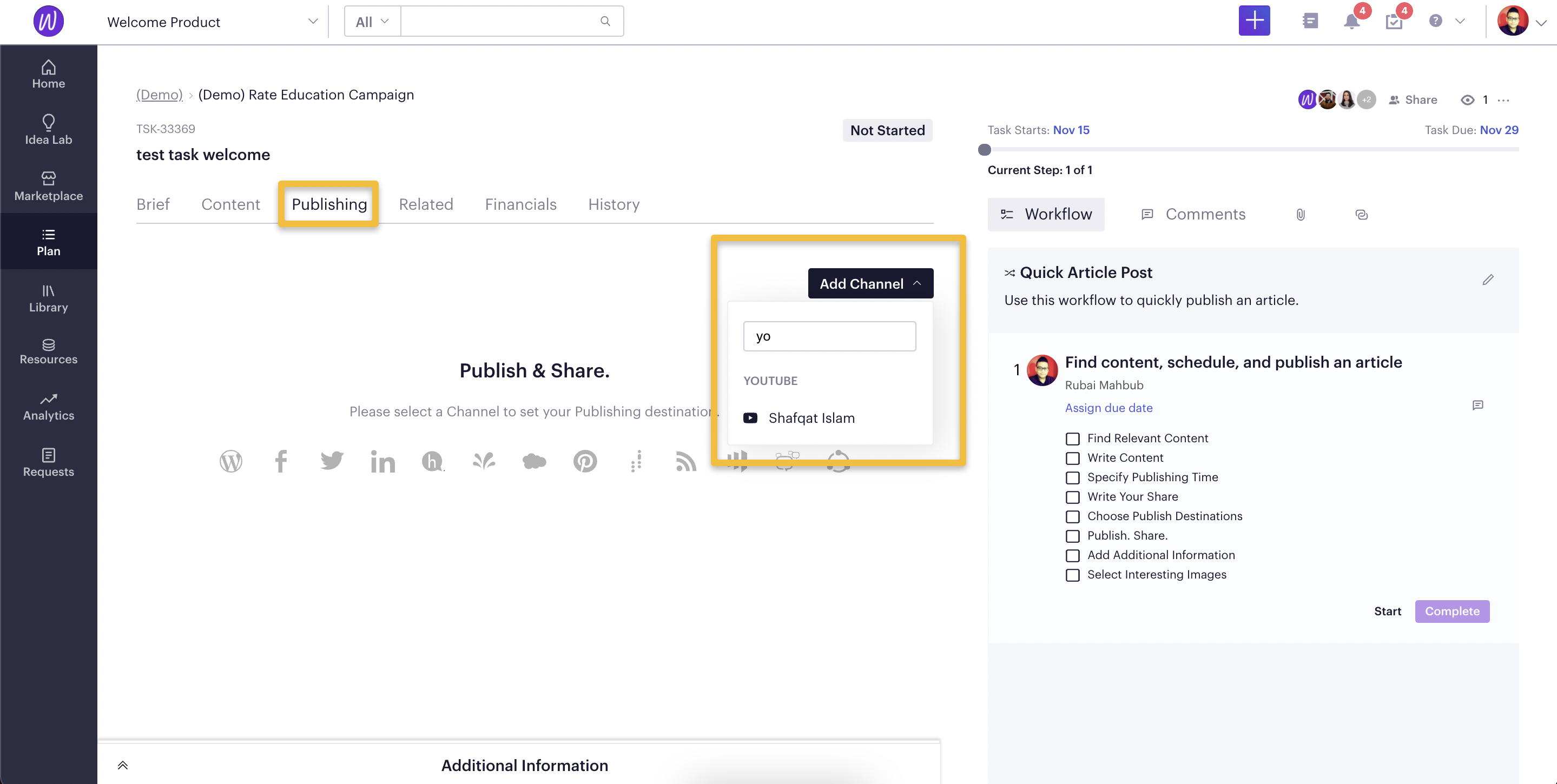 The publishing widget displays fields for you to complete before publishing. The YouTube publishing widget has two parts. The left part of the widget lets you enter details and the right part shows a preview of the post on YouTube.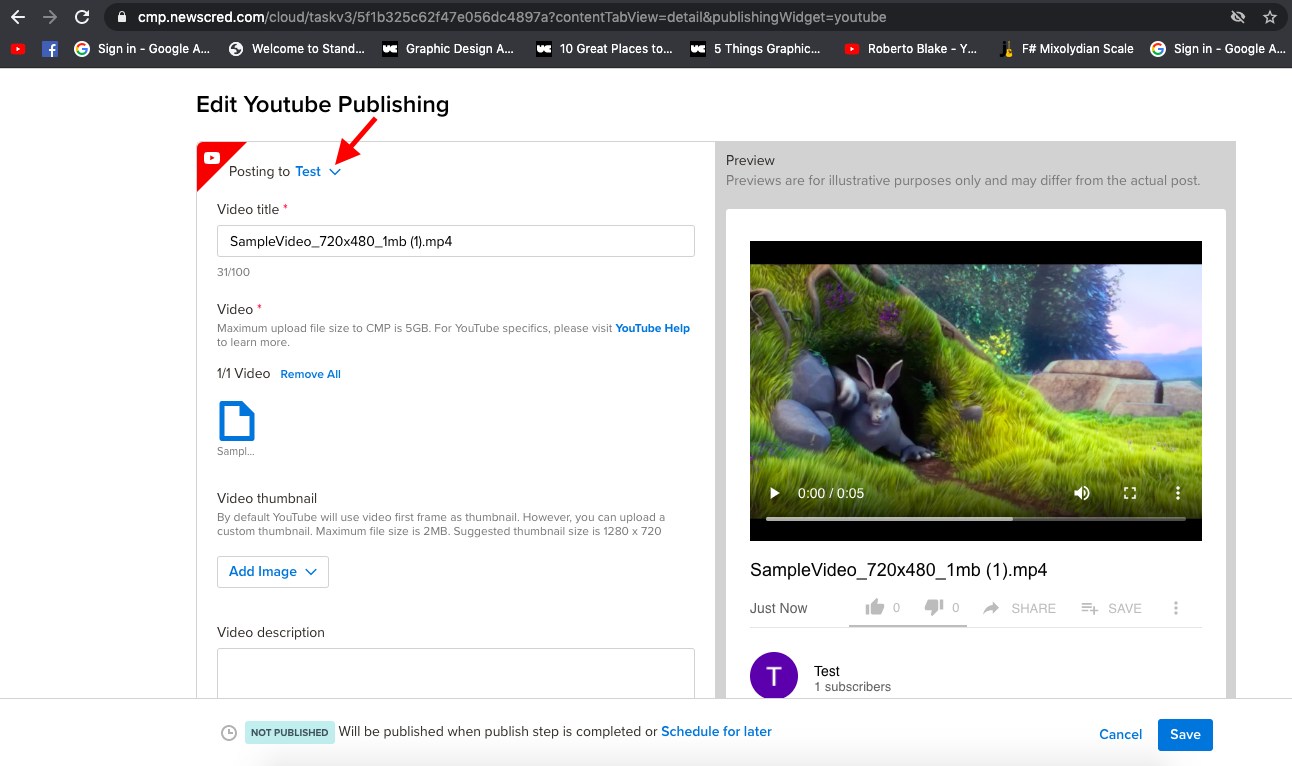 Switch channels from the widget
You can select from multiple YouTube channels using the arrow beside the channel name.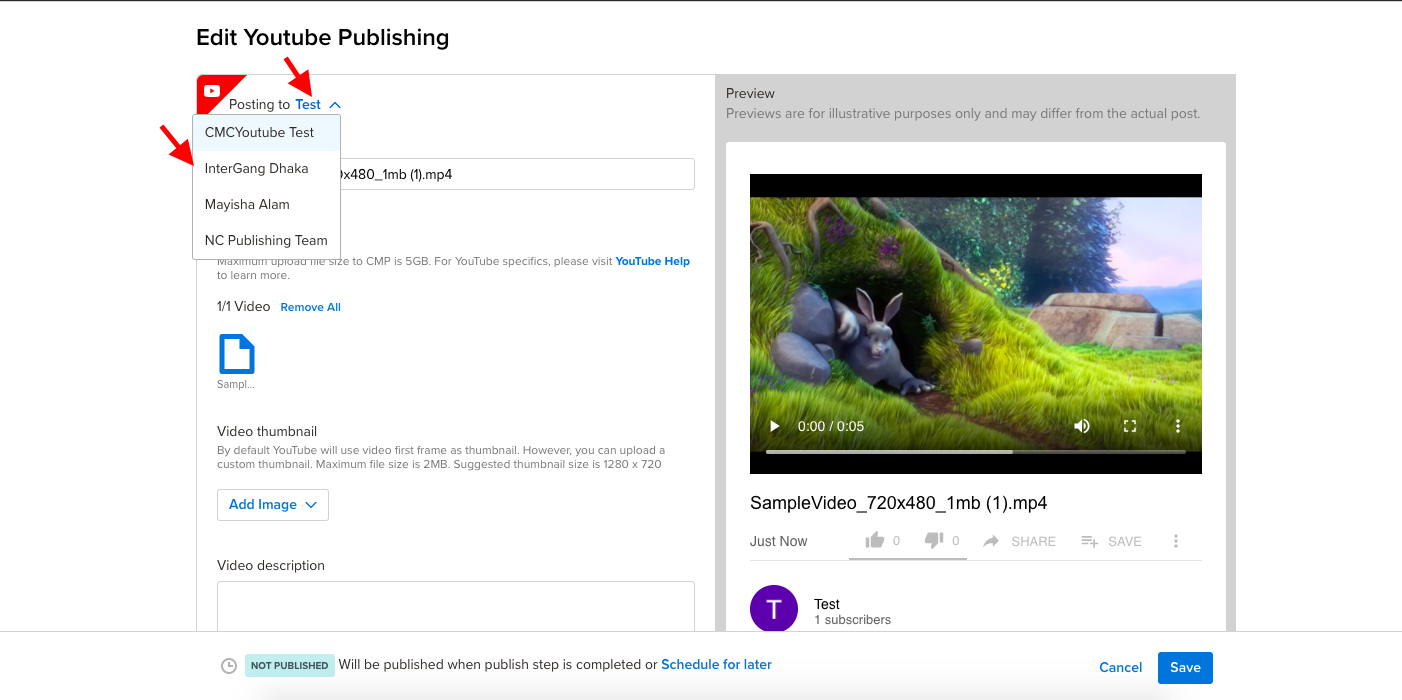 Add a custom thumbnail image
Click Add Image to select a custom thumbnail image and for the post from Marketplace, the library, from the task or from your device. The following image shows an example. By default, YouTube uses the video's first frame as a thumbnail image. However, you can upload a custom thumbnail of up to 2MB. The suggested thumbnail size is 1280 x 720 pixels.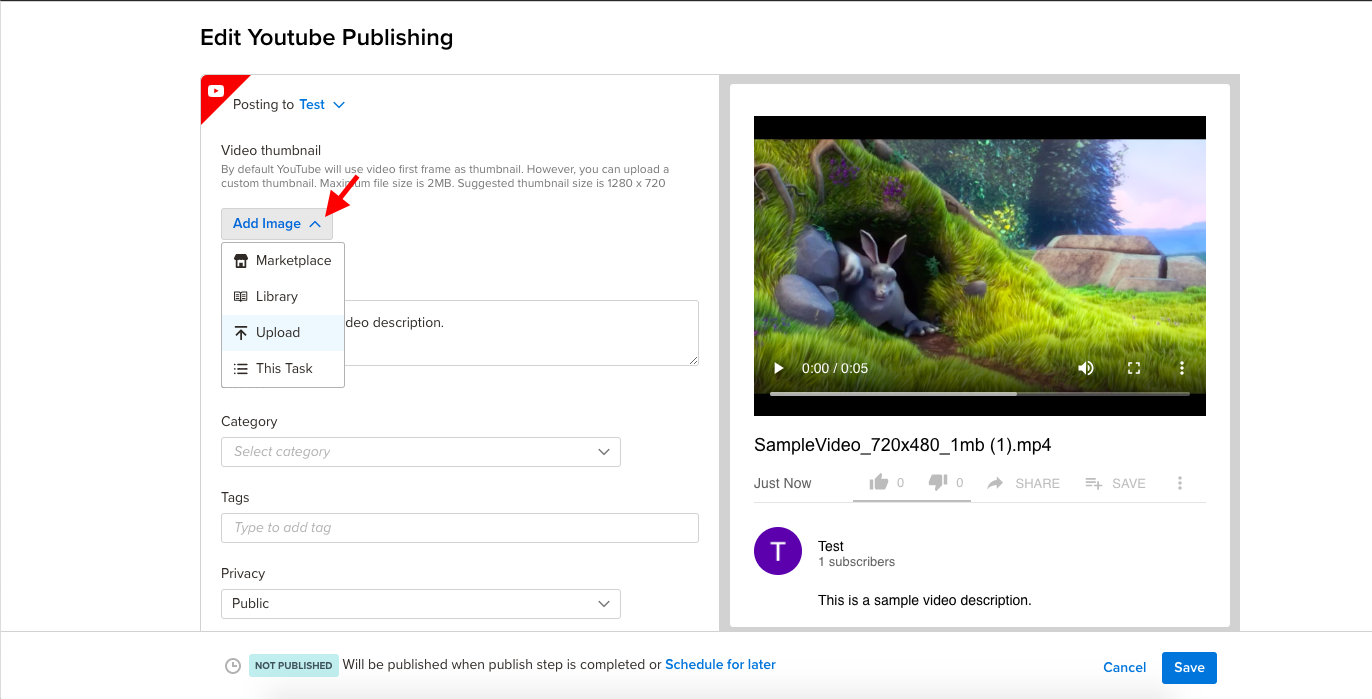 Edit your post
In the video description field, enter text of up to 5000 characters for your post.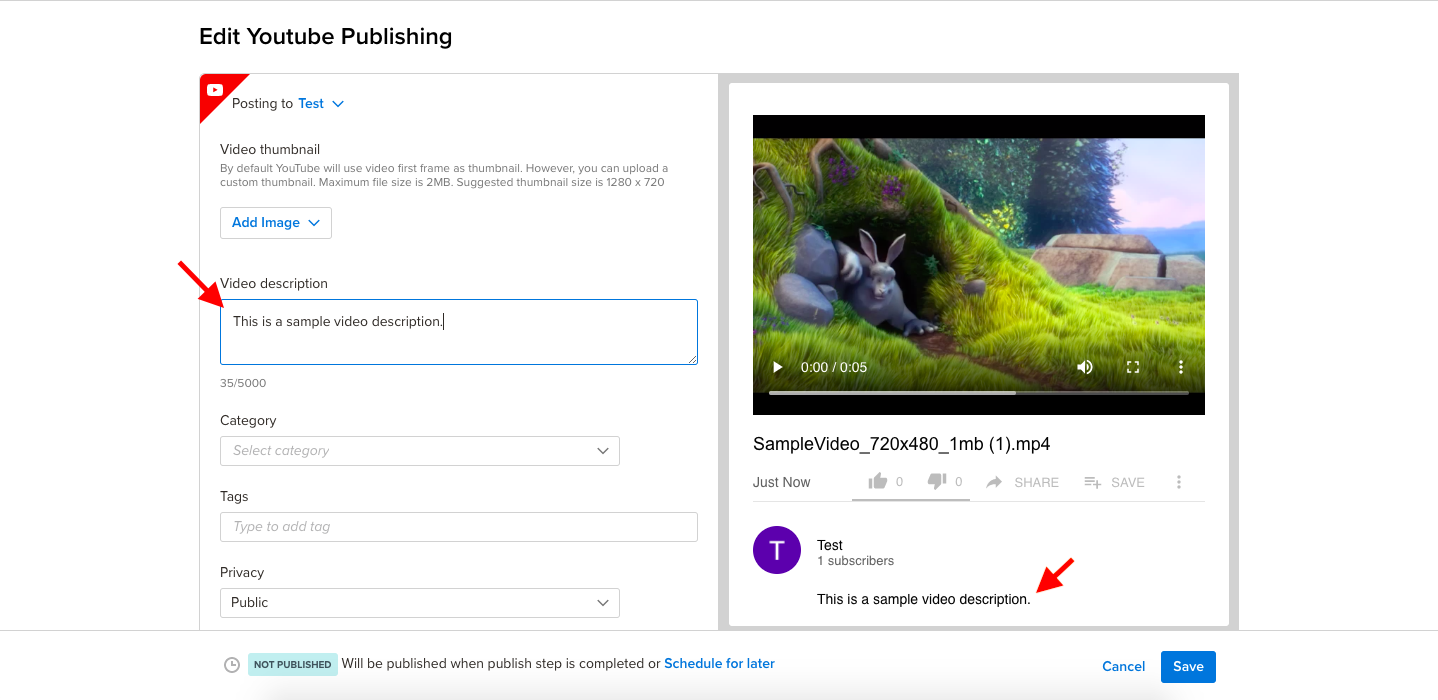 Add caption subtitle files
You can optionally enter subtitle files so that viewers can enable video subtitles. The formats supported are: .cap .dfxp .lrc .mpsub .rt .sami .sbv .smi .srt .sub .ttml .vtt
Add videos to a playlist
You can add the video to a specific playlist by selecting one from the drop-down list.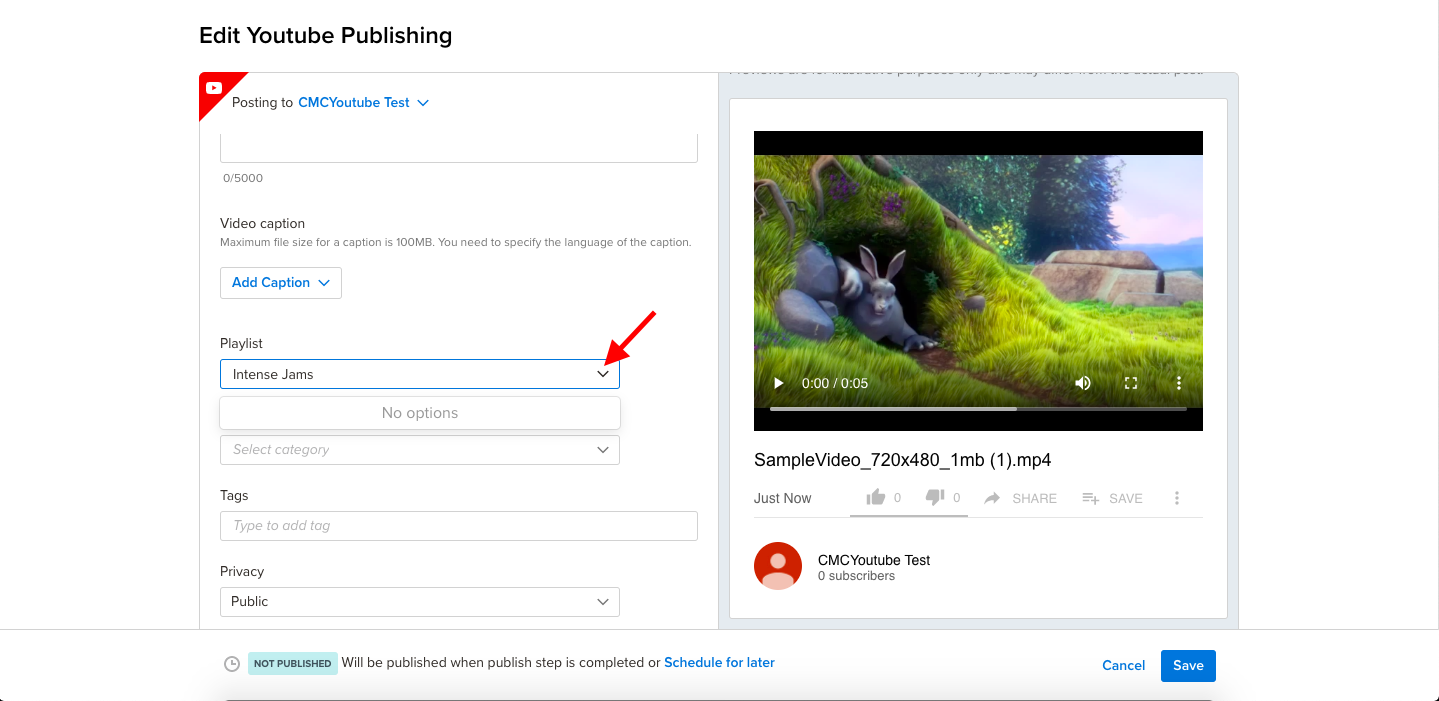 Selecting YouTube categories
You can identify your posts by selecting various categories that are populated from YouTube.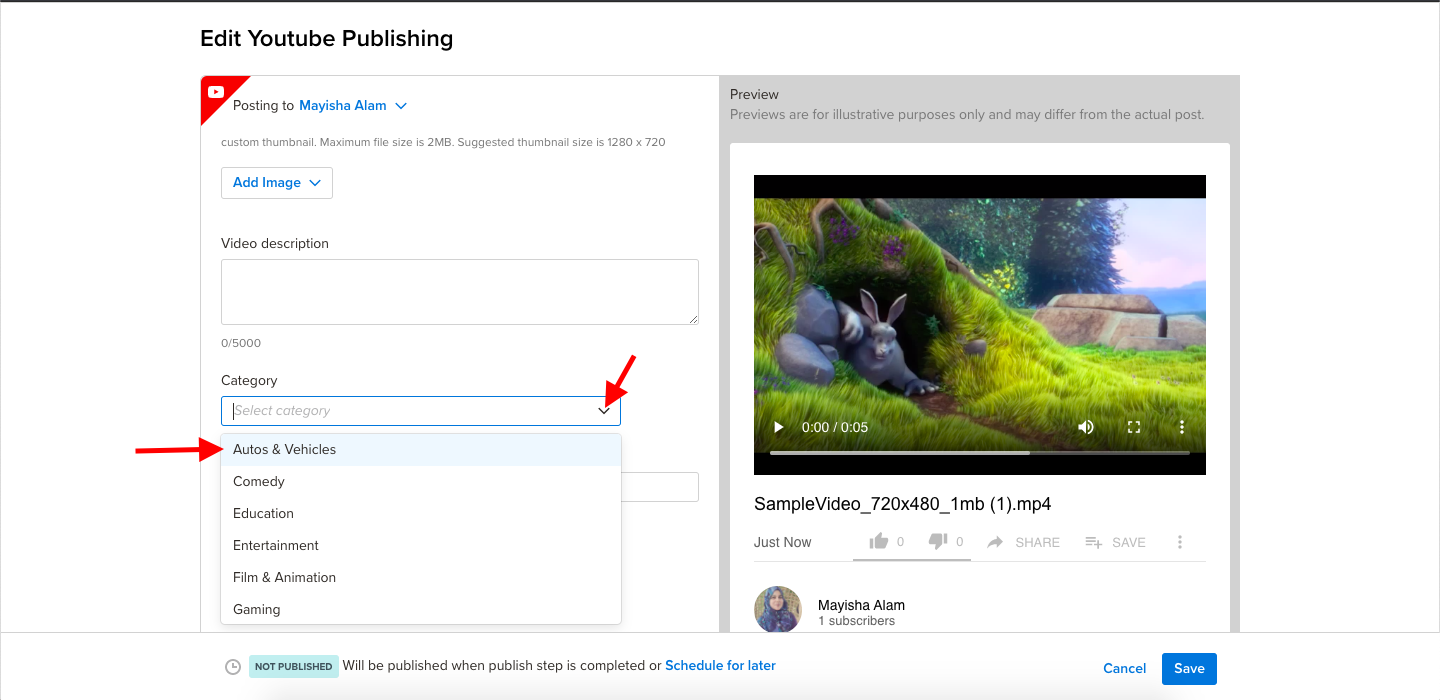 Select tags
Enter tags so that video can appear in related searches.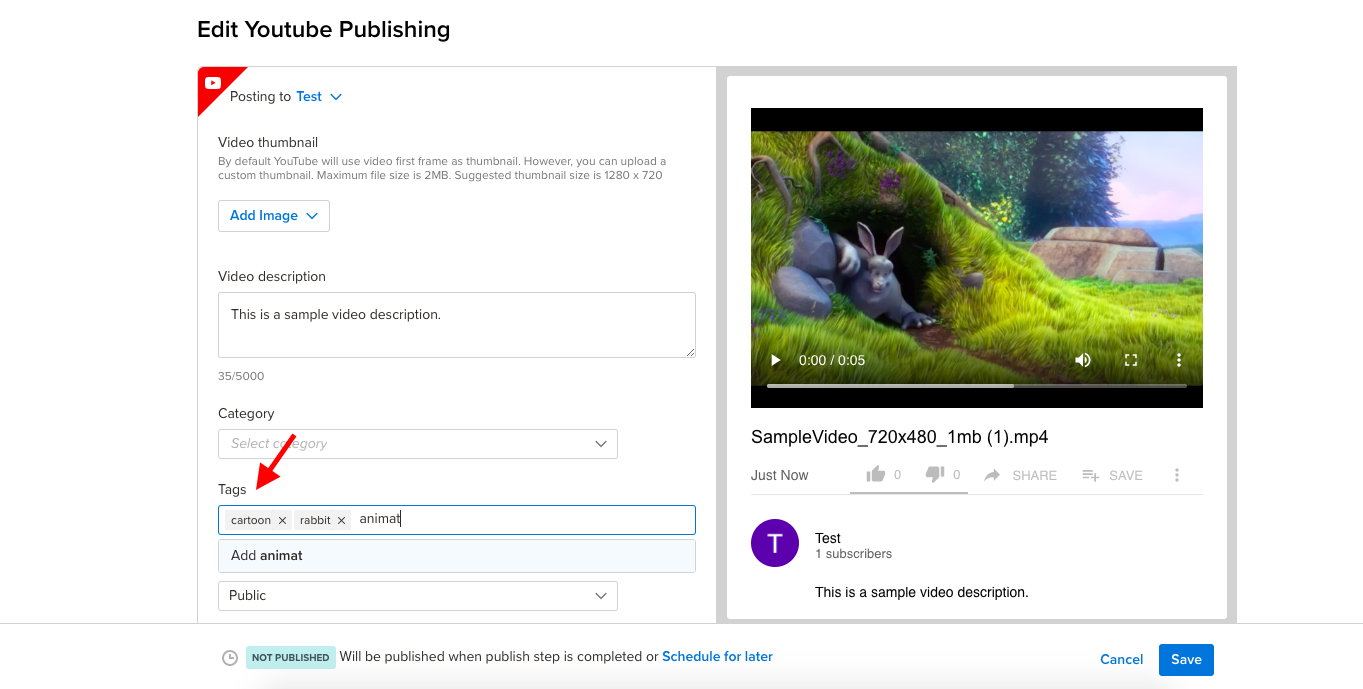 Choose privacy settings
Public – Public videos can be seen by anyone at YouTube. They can also be shared with anyone using YouTube. They're posted on your channel when you upload them and show up in search results and related video lists.
Private – Private videos can be seen only by you and the people you choose. Your private videos won't appear to others who visit the Videos tab of your channel page. They also won't show up in YouTube's search results.
Unlisted – Unlisted videos and playlists can be seen and shared by anyone with the link. Your unlisted videos won't appear to others who visit the Videos tab of your channel page.


Schedule your post
YouTube posts are published upon completion by default, but you can click Schedule for Later to set a scheduled date and time for future publishing.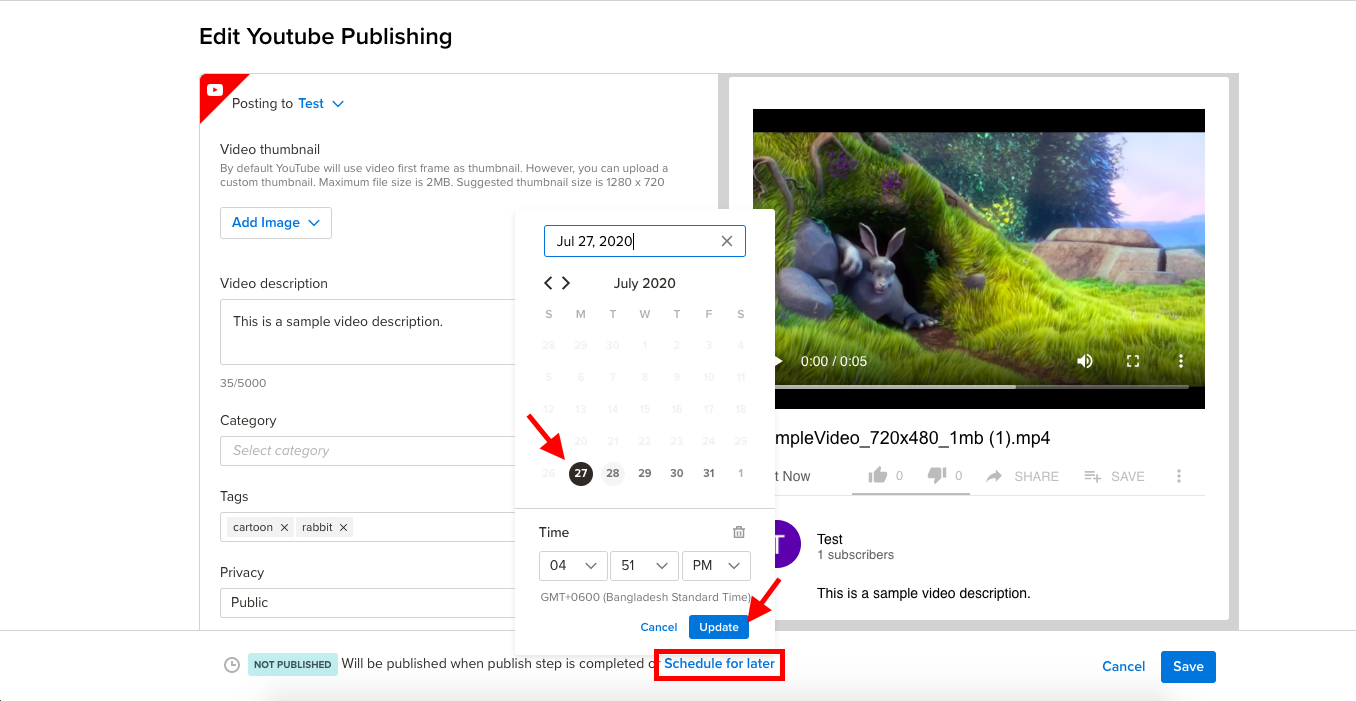 After adding the YouTube post, click Save to return the publishing tab. Click Publish to publish immediately or when it is scheduled to be published.
Questions? Contact support@optimizely.com.