Integrating with LinkedIn lets teams build completed posts in the Content Marketing Platform (CMP), approve them for publication and immediately share to LinkedIn.
Select LinkedIn as a publishing channel
Go to the Publishing tab and click Add Channel.
Select LinkedIn and the publishing widget displays fields for publishing. The LinkedIn publishing widget has two parts: the left part lets you enter details; the right part shows a preview of the post on LinkedIn.
If you have an article for publishing in your task, it populates the form.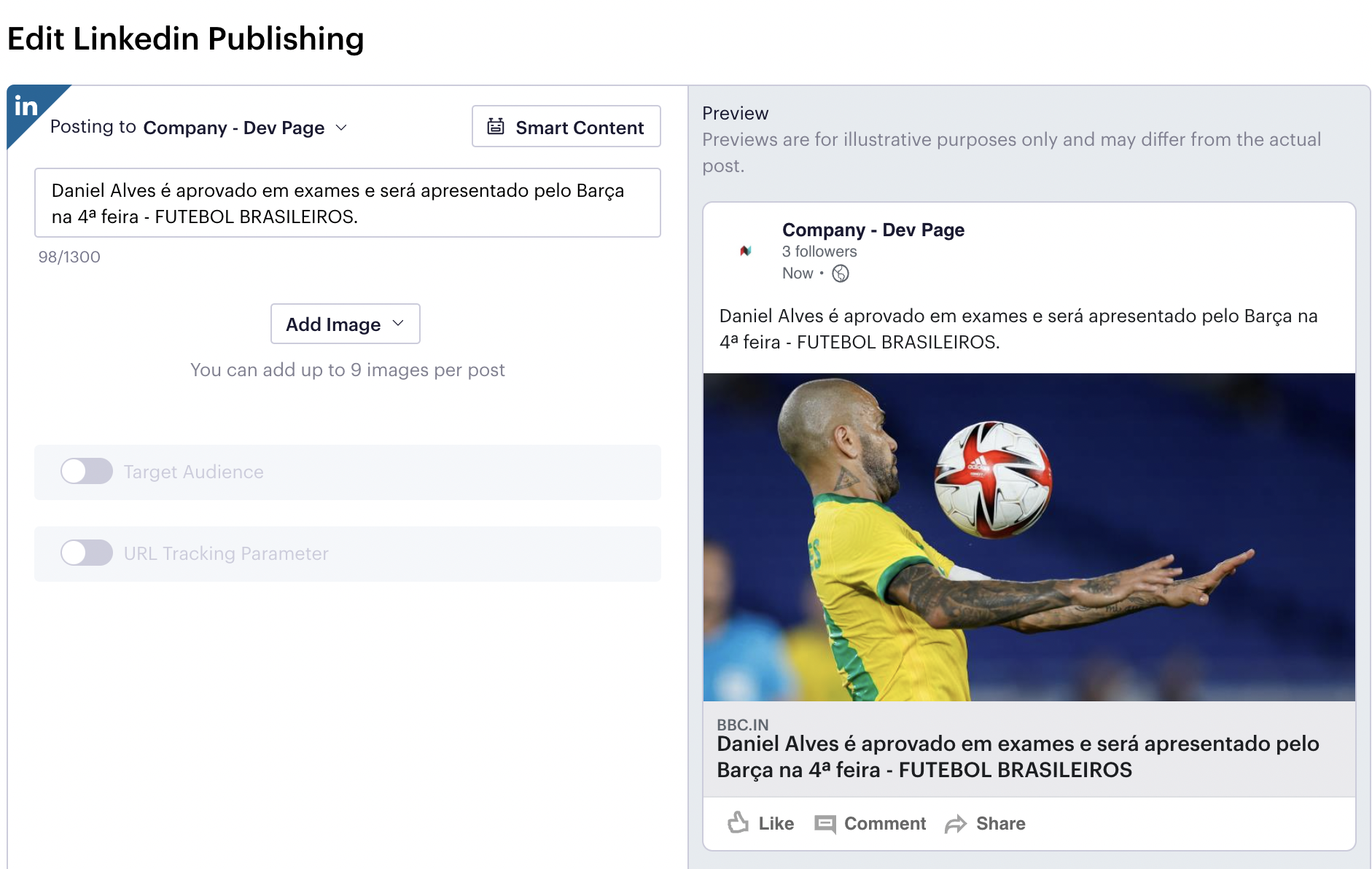 Switch publishing page
You can switch LinkedIn accounts from the menu beside the channel name.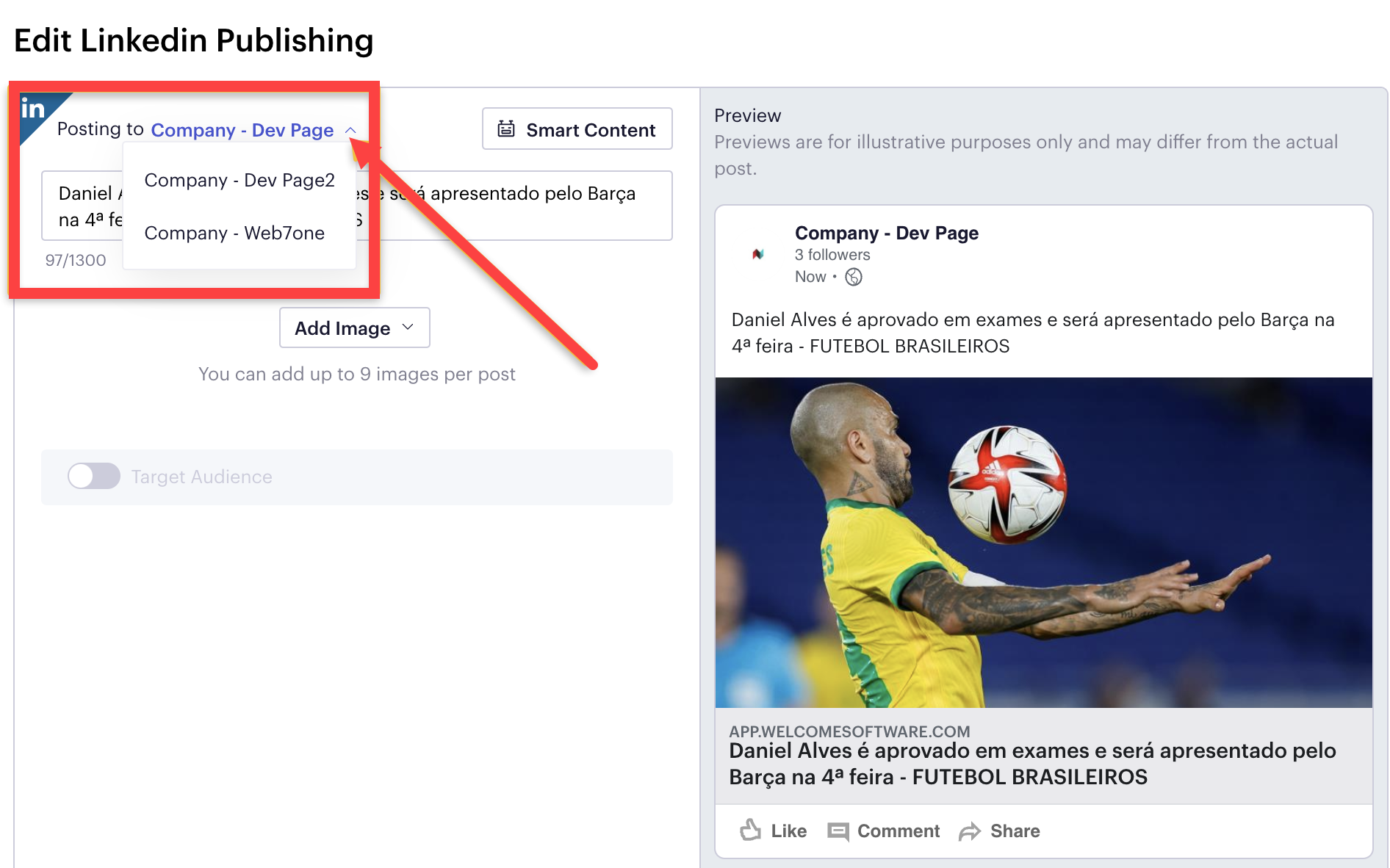 Add a caption
You can add or edit the text or caption of up to 1300 characters for your post. A default text displays [article URL goes here] where the system creates a link to your article if you have one in the same task.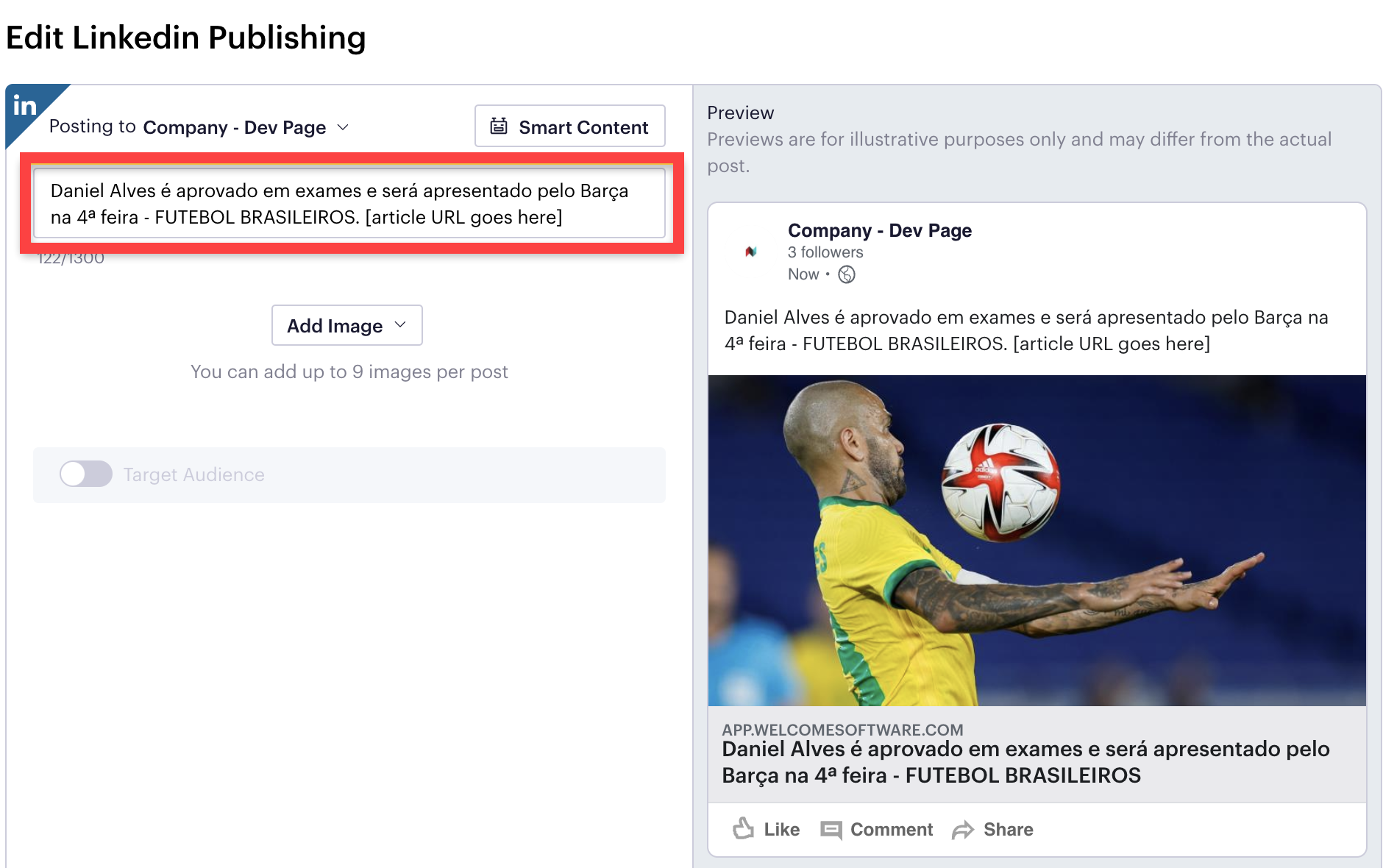 Add Images
Click Add Image to select images from Marketplace, Library, from the task itself or from your device. For one LinkedIn post, click + to add to a total of up to nine images. You cannot upload videos for LinkedIn posts.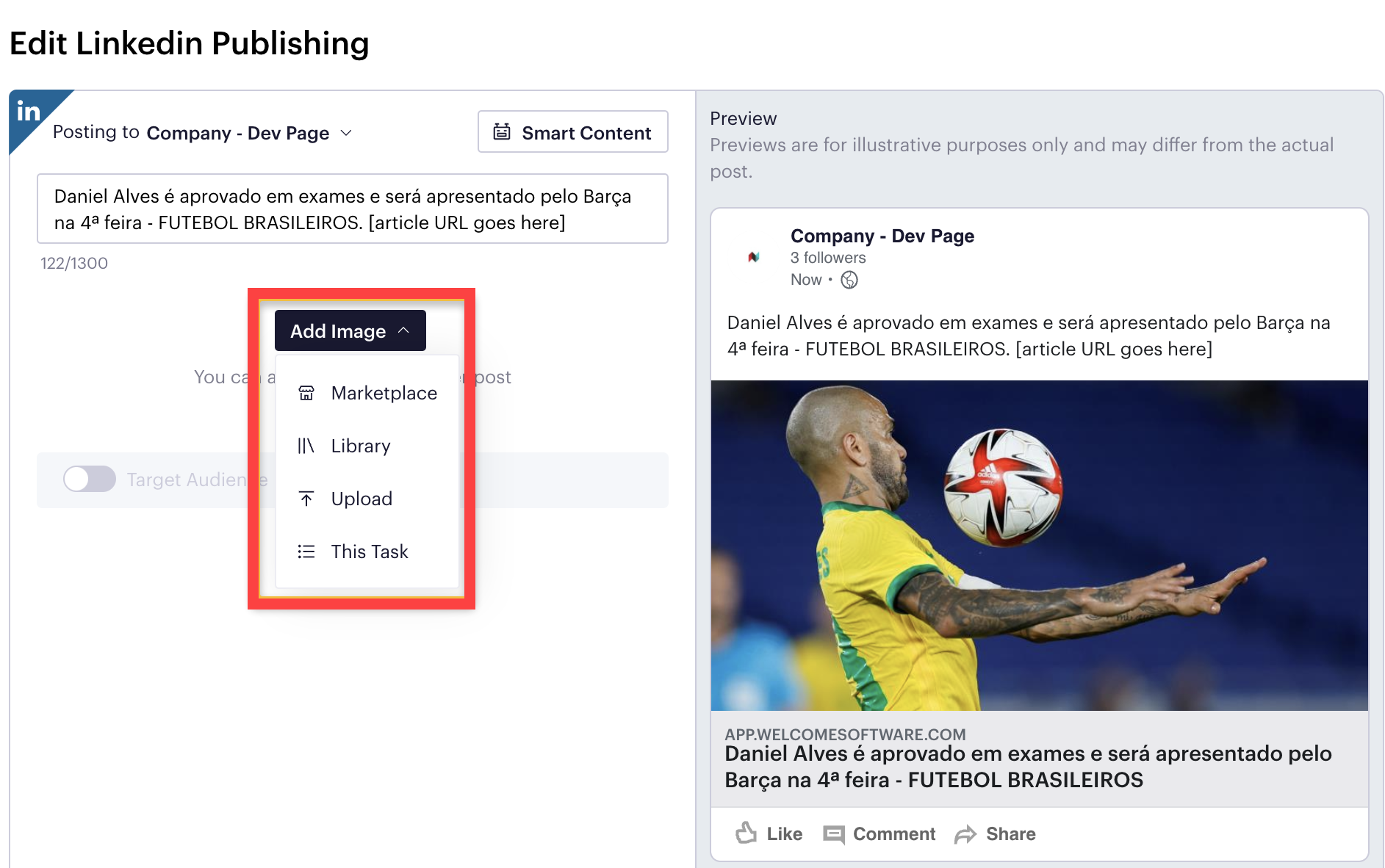 Click x to remove a thumbnail image. Click Remove All to clear the selected images.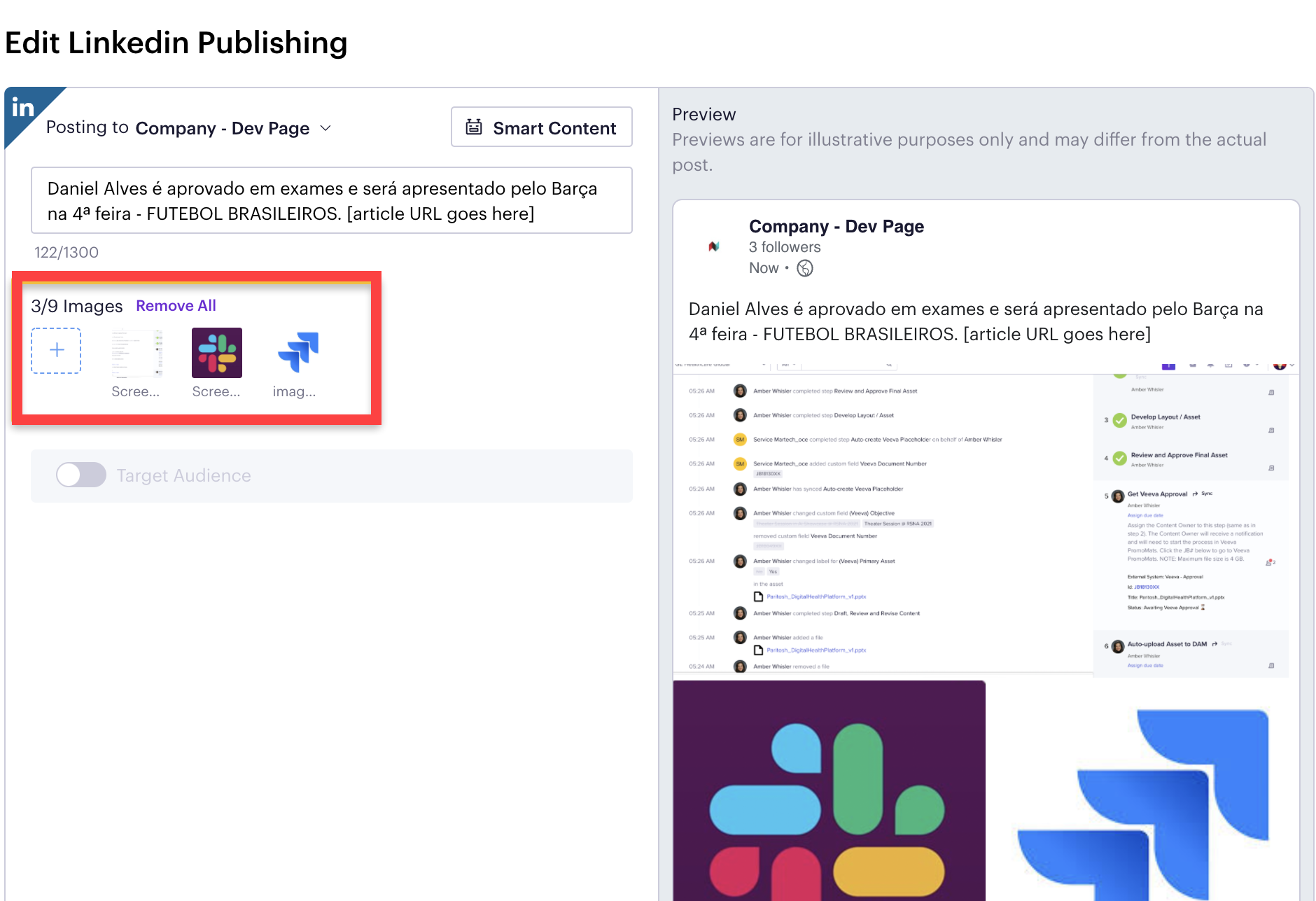 Target audience
You can select target audience of at least 300 people based on Continent and Country, Company Size, Industry, Job Function and Seniority.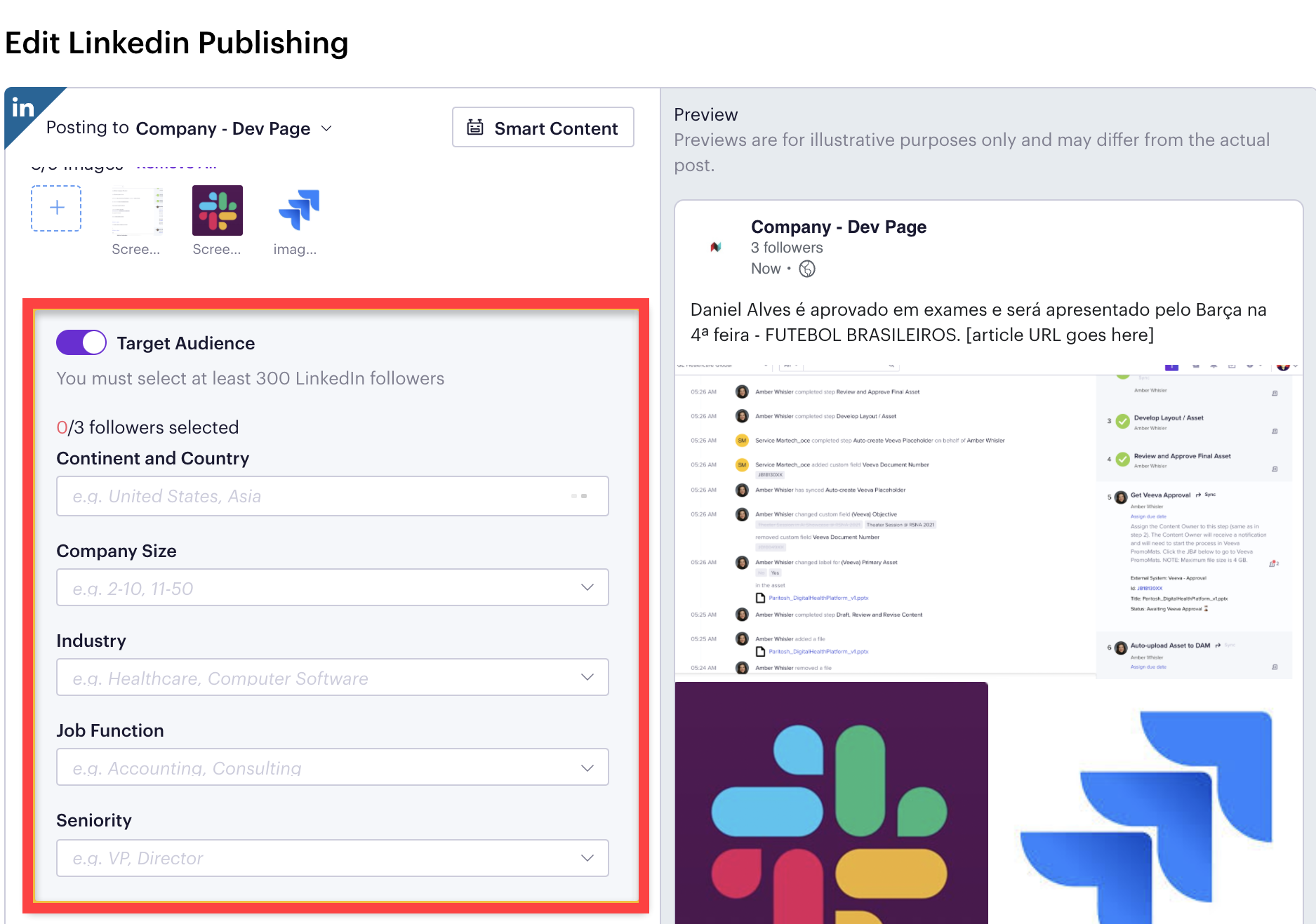 Set URL tracking parameters
If you're posting an article to be linked with a LinkedIn post, you can set URL tracking parameters to identify where your ad traffic is coming from and which ads helped drive a conversion. The option displays if the task has an article that's being published to WordPress, or has a canonical URL supplied at the article level, or if a URL is typed directly into the widget content window. You can add the campaign source, medium, name, term, content from the default form. A preview of the URL displays at the bottom.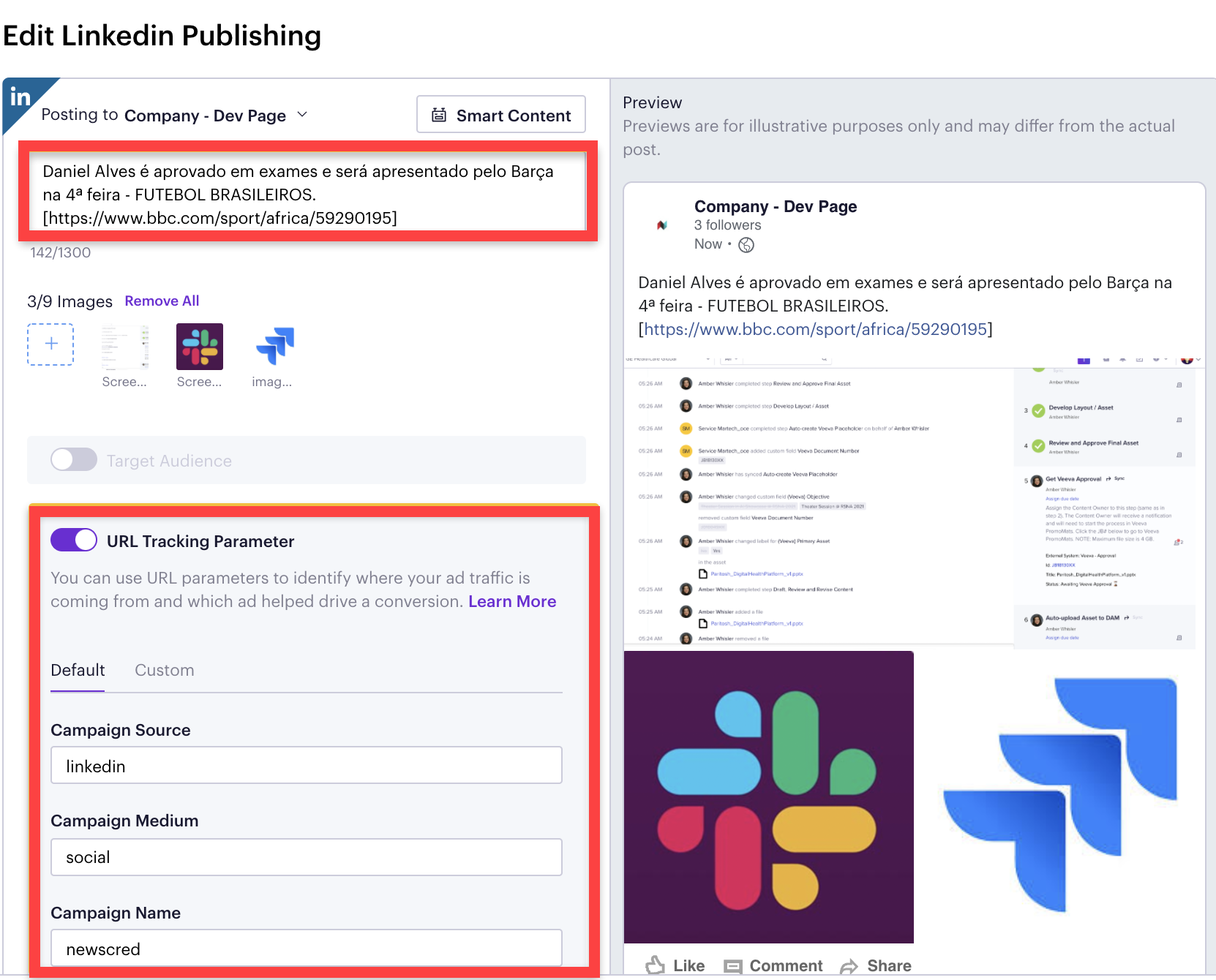 You can also enter custom parameters in the Custom tab.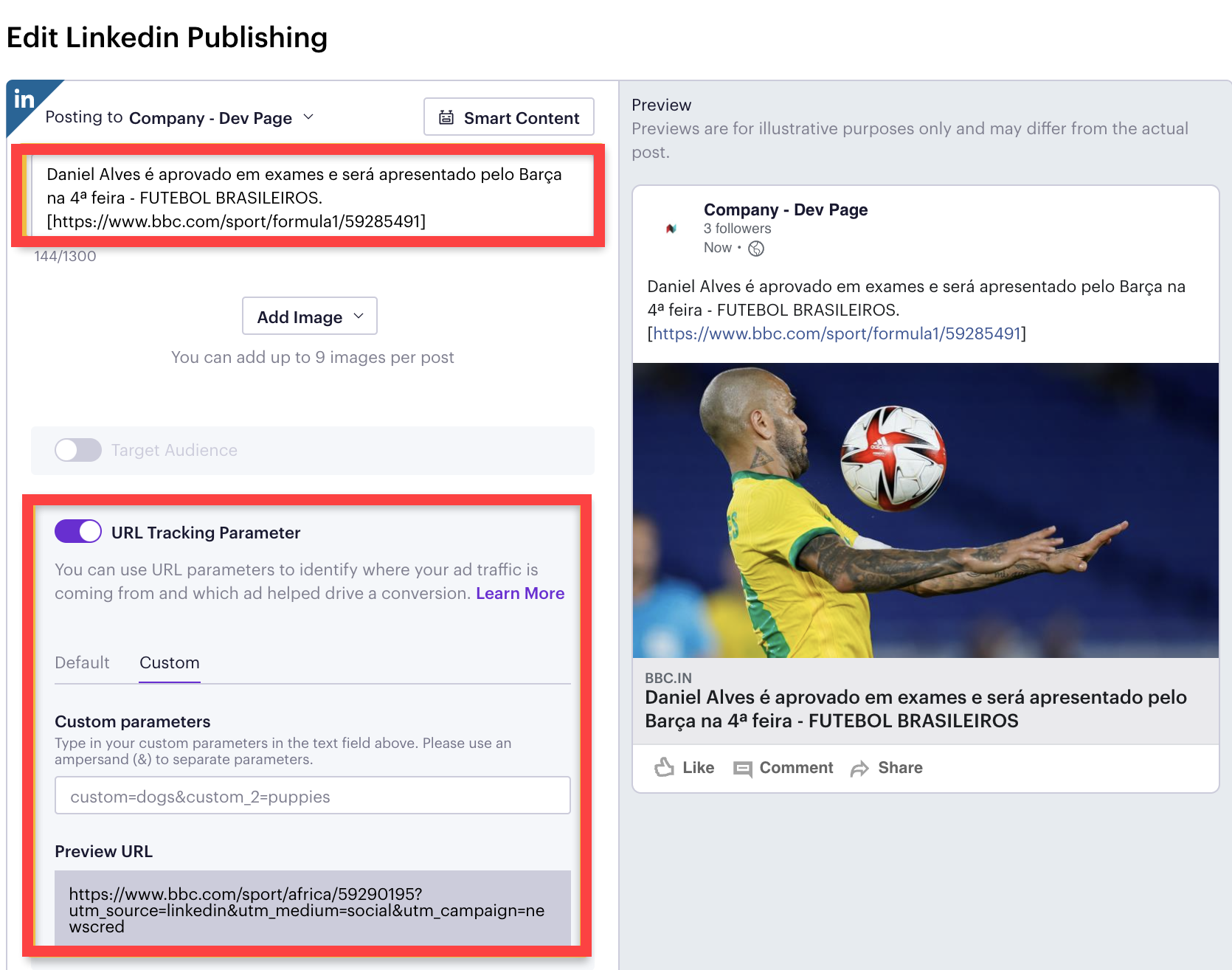 Schedule your post
A LinkedIn post is published by default when you complete the post, but you can click Schedule for Later to set a scheduled date and time to publish it.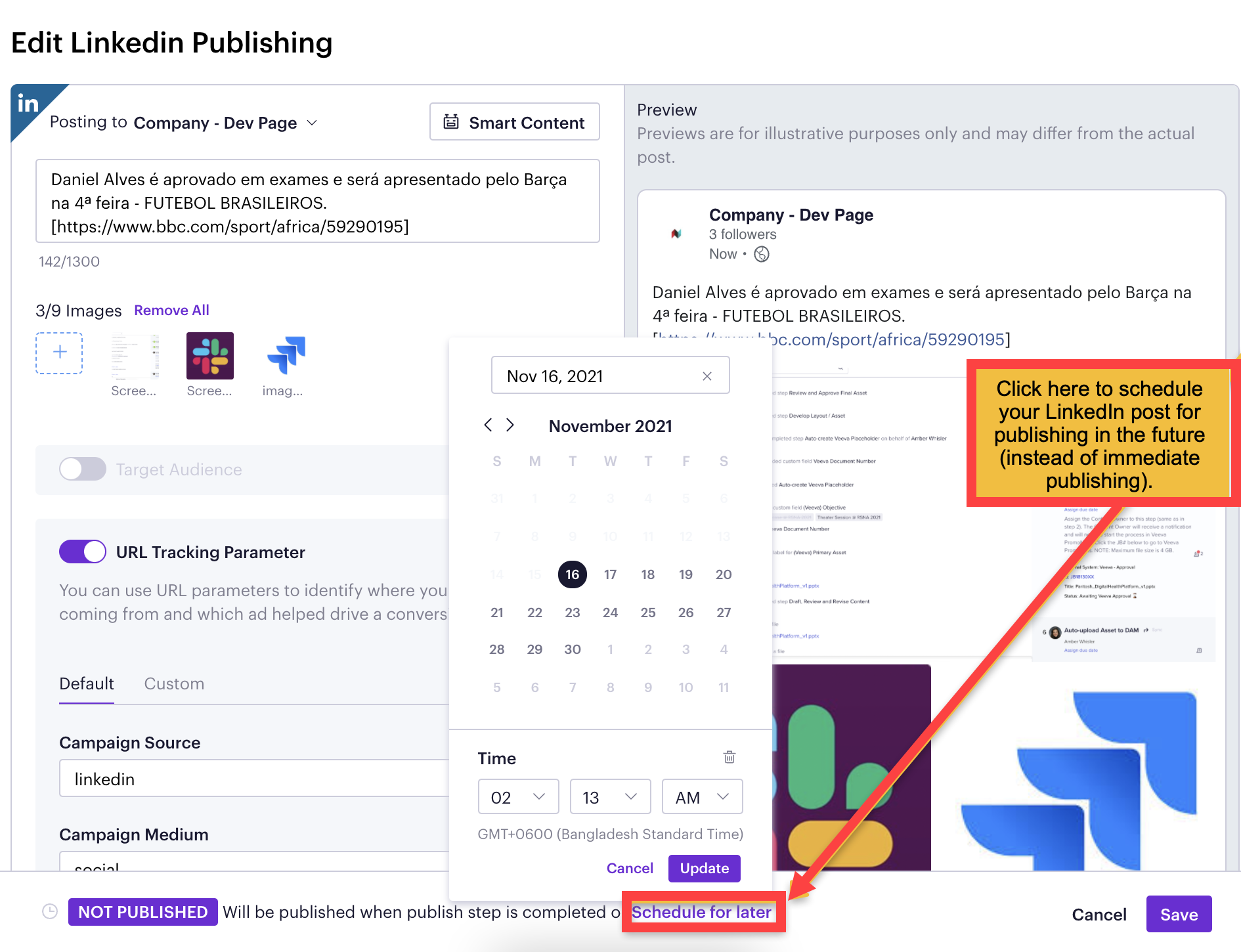 Preview the post
Previews are an approximation. The live post may have slight differences.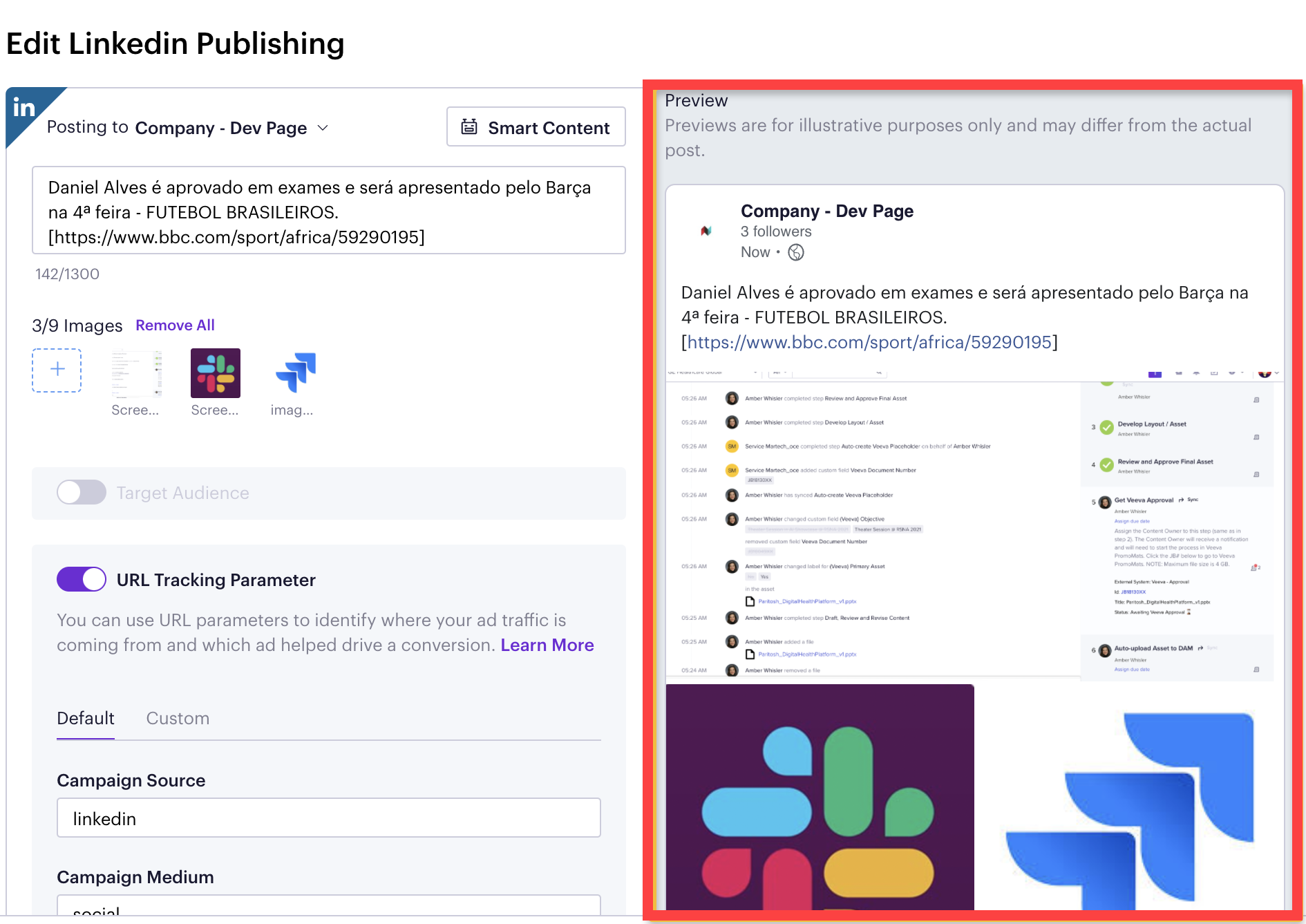 After adding the LinkedIn post, click Save to return the Publishing tab. Click Publish to publish immediately or when it is scheduled to be published.