Organizing content is critical for facilitating discovery and maximizing utilization. Content Marketing Platform (CMP)'s digital asset manager, the library, lets you group and organize content into folders.
Create a folder
Go to Library view and click Create Folder.
Enter a folder name and click Create.
Select the folder in the library and the details pane displays. You can edit the folder name.
Find folders
You can find folders using the search bar and by filtering on Folders.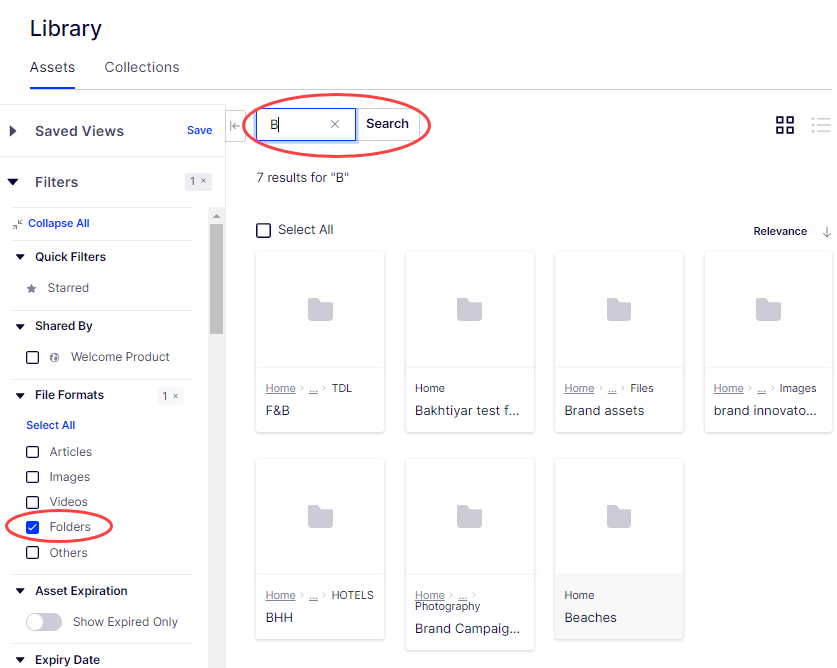 Move content to a folder
Select individual or groupings of assets by clicking on the checkbox in the upper left corner of each thumbnail then click Move.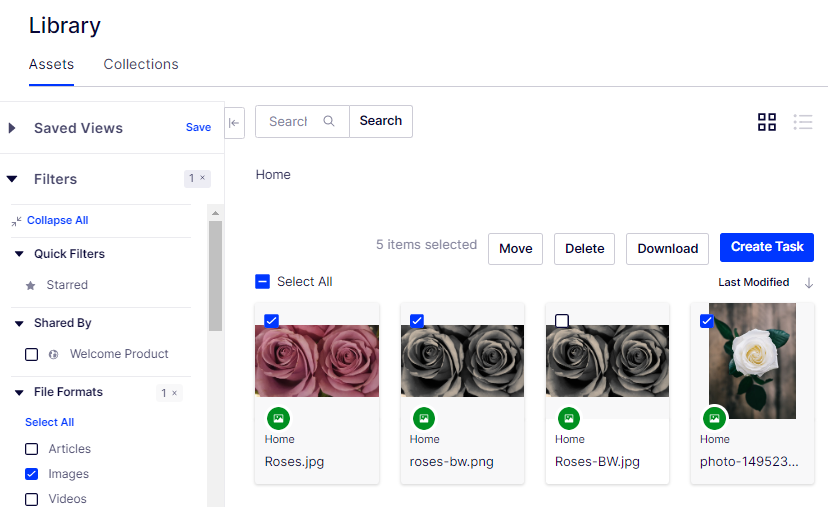 A dialog box displays where you can select the folder into which you want to move your items. You also can create a new folder.
Access folder content
Select a folder on the Library view to see details about it.
Click View Folder in the folder preview pane to view the contents of the folder. You also can double-click on the folder itself to access its contents directly.
Delete a folder
Select a folder to display the details panel on the right. Open the option menu (...) and select Delete.
Click Delete in the confirmation message to permanently delete the folder.

For folders containing files, you must delete those items first before deleting the folders.