Related assets link assets together.
Select related assets
Within the library, you can associate any asset you have access to any other asset to create groupings or bundles. This allows you to associate assets around things like the same product or even different language variations of the same asset to make them easy to find and use right from the library.
Go to the library and select an asset.
Open the Related Assets section.
Select Add Assets > Library. (You can also upload content from your computer.)

Selecting assets you want to associate with the original asset and click Choose.

The selected assets are associated to your original asset and displays in the Related Assets section
Find assets with search
You can search the asset title using the search field.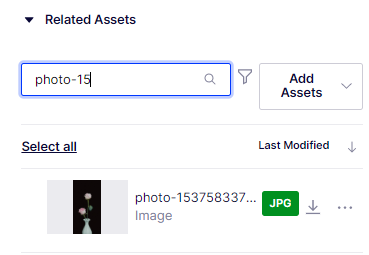 Find assets with a filter
You can filter by type of file (Images, Videos, Docs, Spreadsheets, Presentations, PDFs, Others).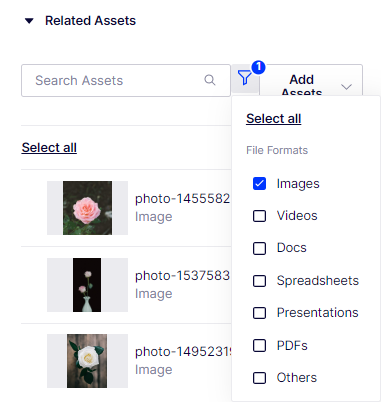 Preview or remove a related asset
You can click the ellipsis on any related asset to preview it, remove it as a related asset or to download it.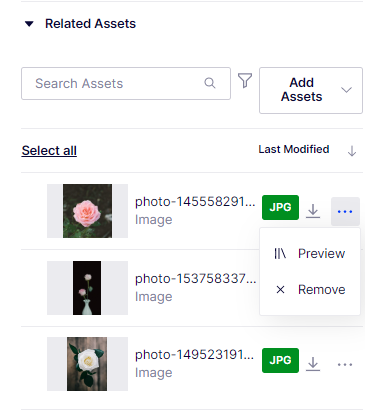 Preview or remove multiple related assets
You can also select multiple related assets to download all at once or to bulk remove them as related assets.