Related assets have been introduced to give an easy way to link assets together. No matter what assets users want to group together, whether it's grouping assets based on product or linking localized versions to the original asset, you can now do this from the library.
Any time you view an asset within the Library, you'll be able to view any assets that have been linked to that asset in the "Related Assets'" section.
In this article, you will learn how to,
Group Assets
Within the library, you can associate any asset you have access to any other asset to create groupings or bundles. This allows you to associate assets around things like the same product or even different language variations of the same asset to make them easy to find and use right from the library.
Navigate to the library and select an asset you would like to associate with another asset.

Click on the 'Related Assets' section below the image.

Click Add Assets – from here you can select to upload from your computer* or select another asset from the library.

Selecting an asset from the library will bring up the library picker where you can view, search and filter for your assets.

Once you've chosen your asset(s) that you'd like to associate, you can click 'Choose'.



Your assets have now been associated to your original assets and will be viewable under the Related Assets tab to anyone viewing this asset.

If you upload from your computer, the asset will also upload to the library in the same location as the asset you're relating it to.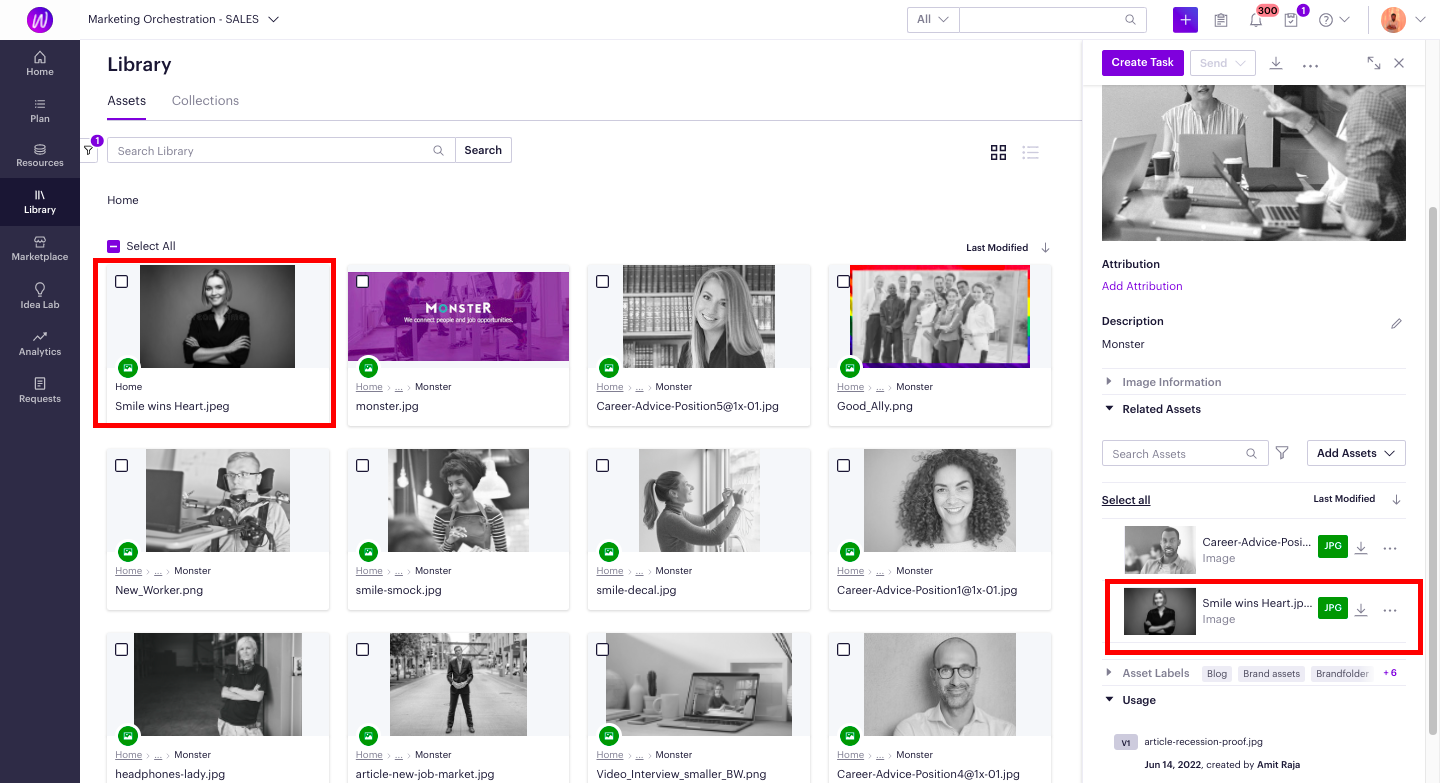 Navigating Related Assets
You can interact with related assets in a number of ways:
You can search the asset title using the search field.

You can filter by type of file (Images, Videos, Docs, Spreadsheets, Presentations, PDFs, Others).

You can click the ellipsis on any related asset to preview it, remove it as a related asset or to download it.

You can also select multiple related assets to download all at once or to bulk remove them as related assets.

Questions? Contact support@optimizely.com.