When downloading assets from Library, users now have the option to download them in multiple different formats as required.
Hover over your desired asset/file and click on the ellipsis. This will bring forth the "Download As" option. Click on this to choose your preferred file format to convert the asset to: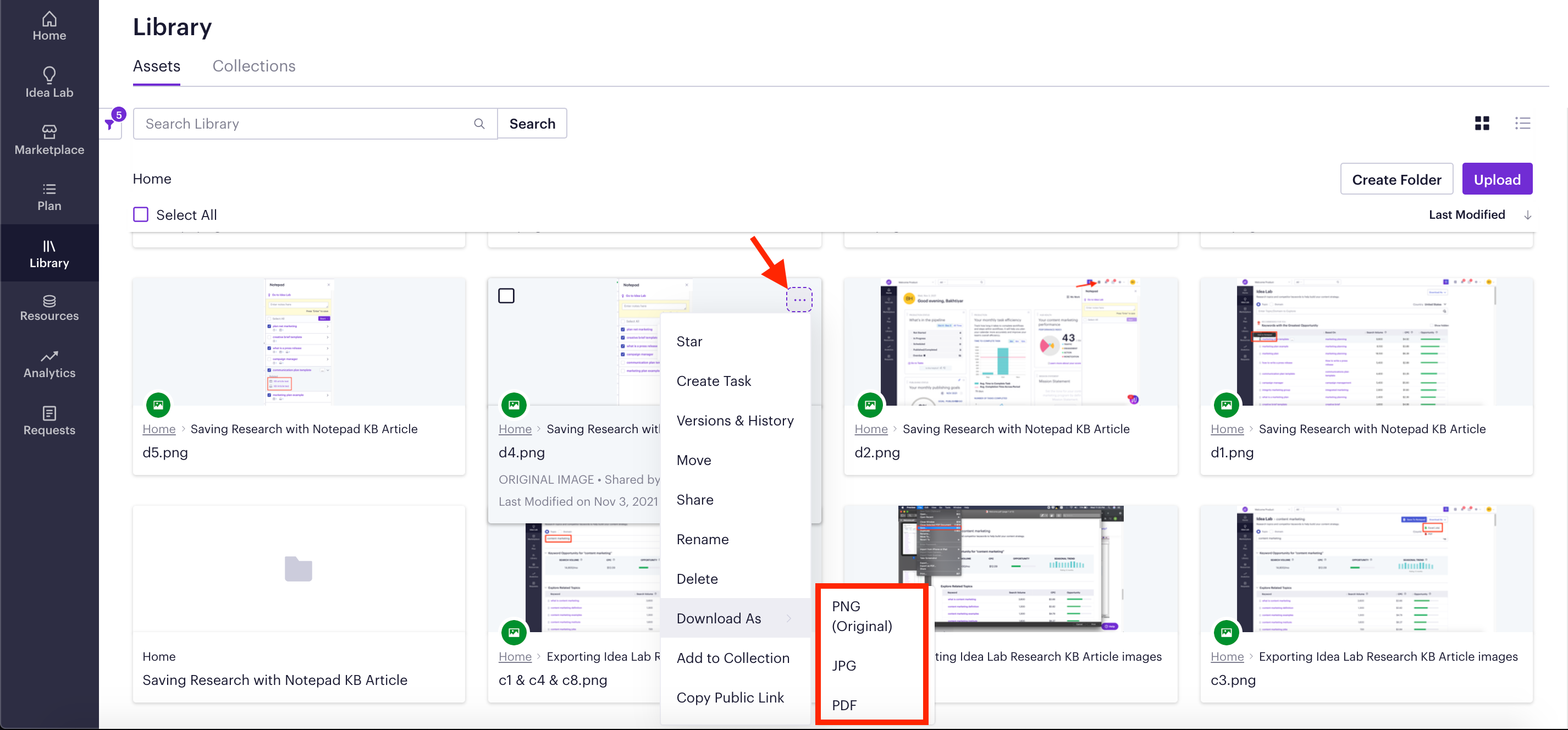 This is the list of supported file conversions:
JPEG → PNG, PDF
PNG → JPG, PDF
BMP → JPG, PNG, PDF
AI → JPG, PNG, PDF
DOC → PDF
XSLX → PDF
EPS → PNG, JPEG, PDF
PPT → PDF
PSD → JPG, PNG, PDF
SVG → JPG, PNG, PDF
Please note, files larger than 250 MB cannot be converted, therefore the different format options will not appear for them.
Questions? Contact support@welcomesoftware.com.